If you're hunkering down for the next few weeks & stuck in a house full of antsy kids, I've got ya covered with loads of free printables! And yes, they're 100% FREE! Simply print at home and be stocked with hours of fun for the kids.
PSST! If you use any of these, be sure to snap a pic and tag me @designeatrepeat – I LOVE seeing the printables being used!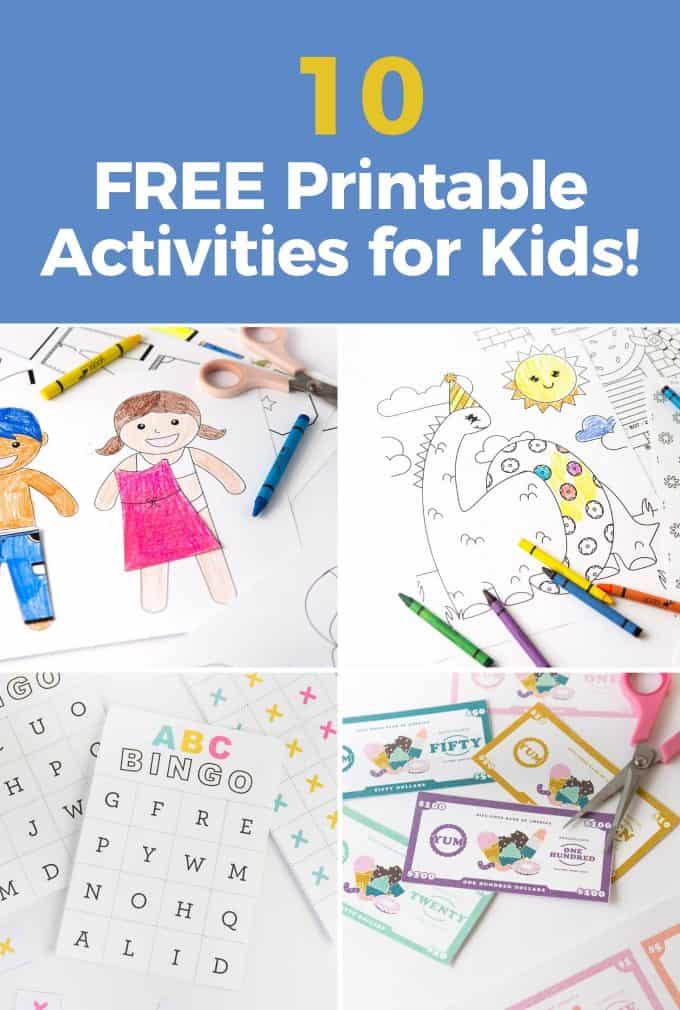 Keep the kids busy for hours with these 8 FREE kids coloring pages! From an adorable printable unicorn coloring page to robots, dinosaurs, and ice cream, I've got you covered with the best free coloring pages for when you need a quick activity to keep the kids busy!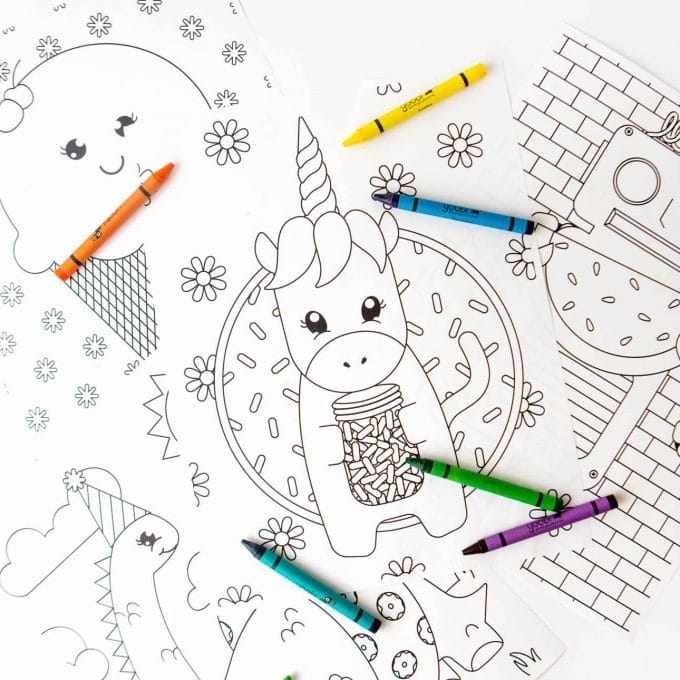 Before the kids even have a chance to tell you there's nothing to do in the house put them to work cutting apart this printable memory game and let them test their knowledge on the wonderful world of fruit slices! No fancy assembling required, just some good ol' scissors and tape and you'll be basking in the fruits of your labor in no time!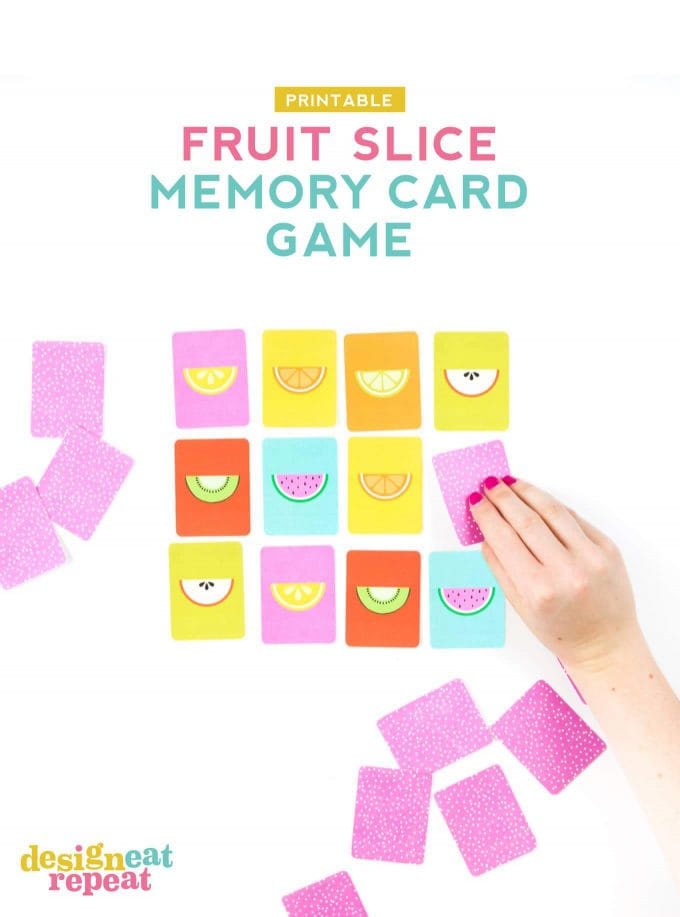 And once you master the fruit memory game, move on to this popsicle version! Memory and matching games are great for kids 3-12! For younger children, you can limit the number of cards you use. So instead of the full 14 pairs, maybe you only use 3-4. These matching pairs memory games are a great cognitive way to improve visual memory in kids!
Color your own paper dolls offer so many possibilities for pretend play and learning. Get creative with these paper dolls for coloring. Your kids can design clothing and accessories to fully customize these black and white paper dolls.
Number bingo is a great way to help children learn and recognize numbers. Designed to use a small range of numbers 0-10, these printable bingo cards are perfect for preschool or kindergarten age kids. Keep them on hand for rainy day activities, birthday party games, or whenever you need to occupy their time (away from the screens!).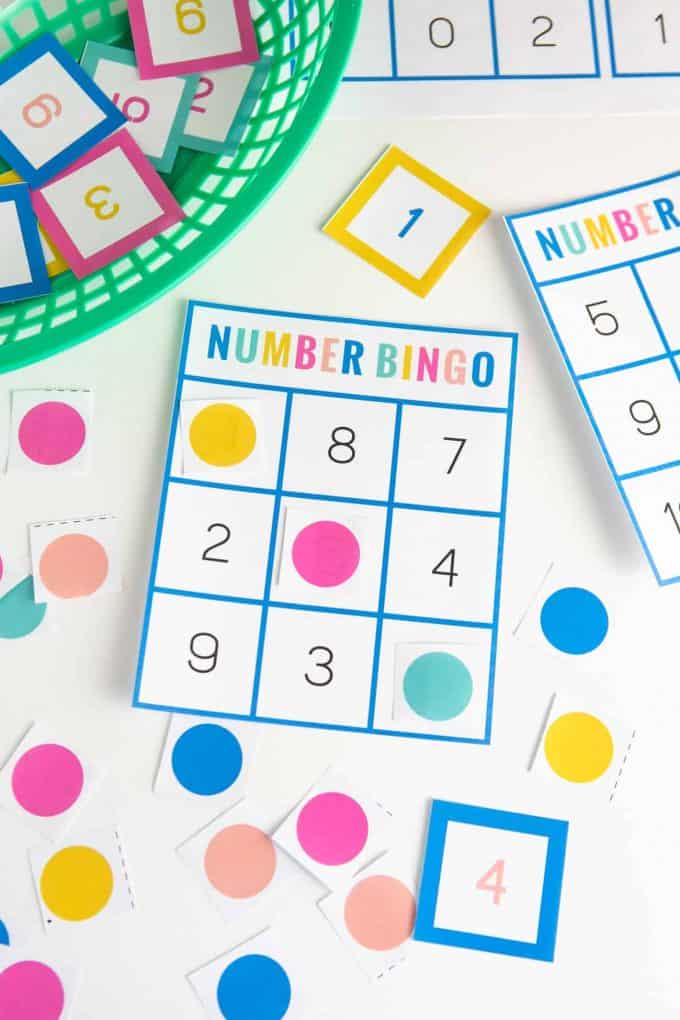 Help kids learn the alphabet by printing out these Free Printable Alphabet Bingo Cards. This set includes 4 sets of cards using uppercase letters, allowing 4 children to play at once. The design uses minimal ink and can be printed on 8.5 x 11 paper.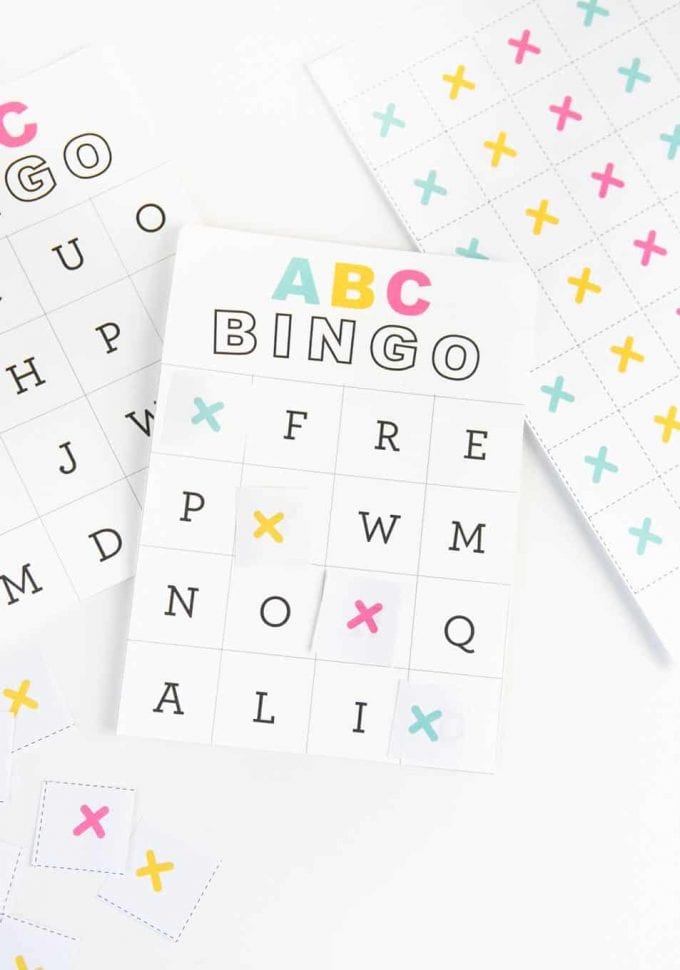 These blank bingo cards allow you to play with as many people as you'd like! By having everyone fill out their own cards with numbers, you don't have to worry about duplicate cards and can just print as many cards as you need.
Help your kiddos learn to count and manage money with the free dessert-themed printable play money for kids! Children's play money helps develop counting and mathematical skills as well as engages them in active play. Between playing restaurant, bank, and grocery shopping – this is the moolah of their imagination dreams!
Free Chore Chart Printable (Tic-Tac-Toe Edition)
This free chore chart printable makes chore-time fun by playing off the theme of tic tac toe. Great way to get kids motivated to help around the house!
Print Now \ Read Full Post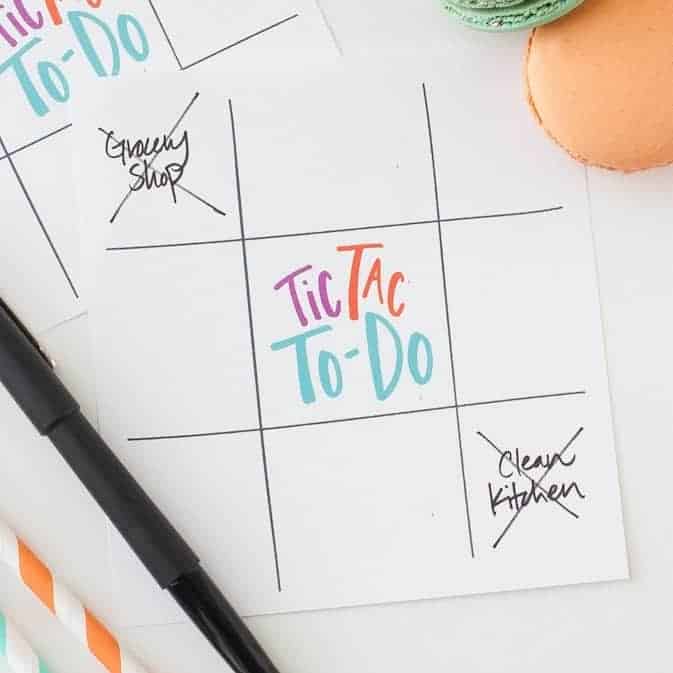 Looking to take it a step further? This fun & interactive chore chart is here to really motivate your kids to do their chores! Print off this FREE Printable Chore Chart for Kids on your home printer and let them add the ice cream scoops to their cone after each completed chore!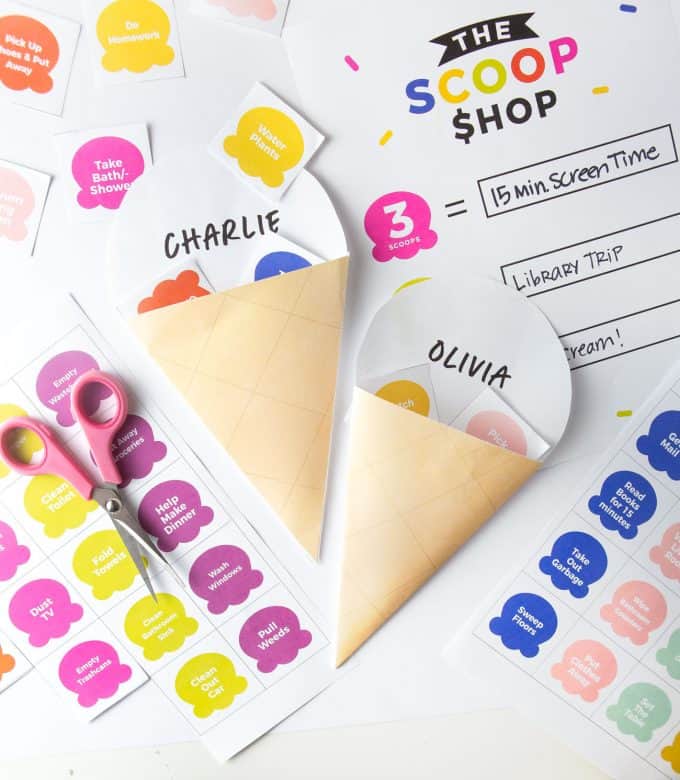 That's not all! Explore my entire Library of Free Printables for more easy activities for kids!