Looking for a fun & interactive way to motivate your kids to do their chores? Print off this FREE Printable Chore Chart for Kids on your home printer and let them add the ice cream scoops to their cone after each completed chore!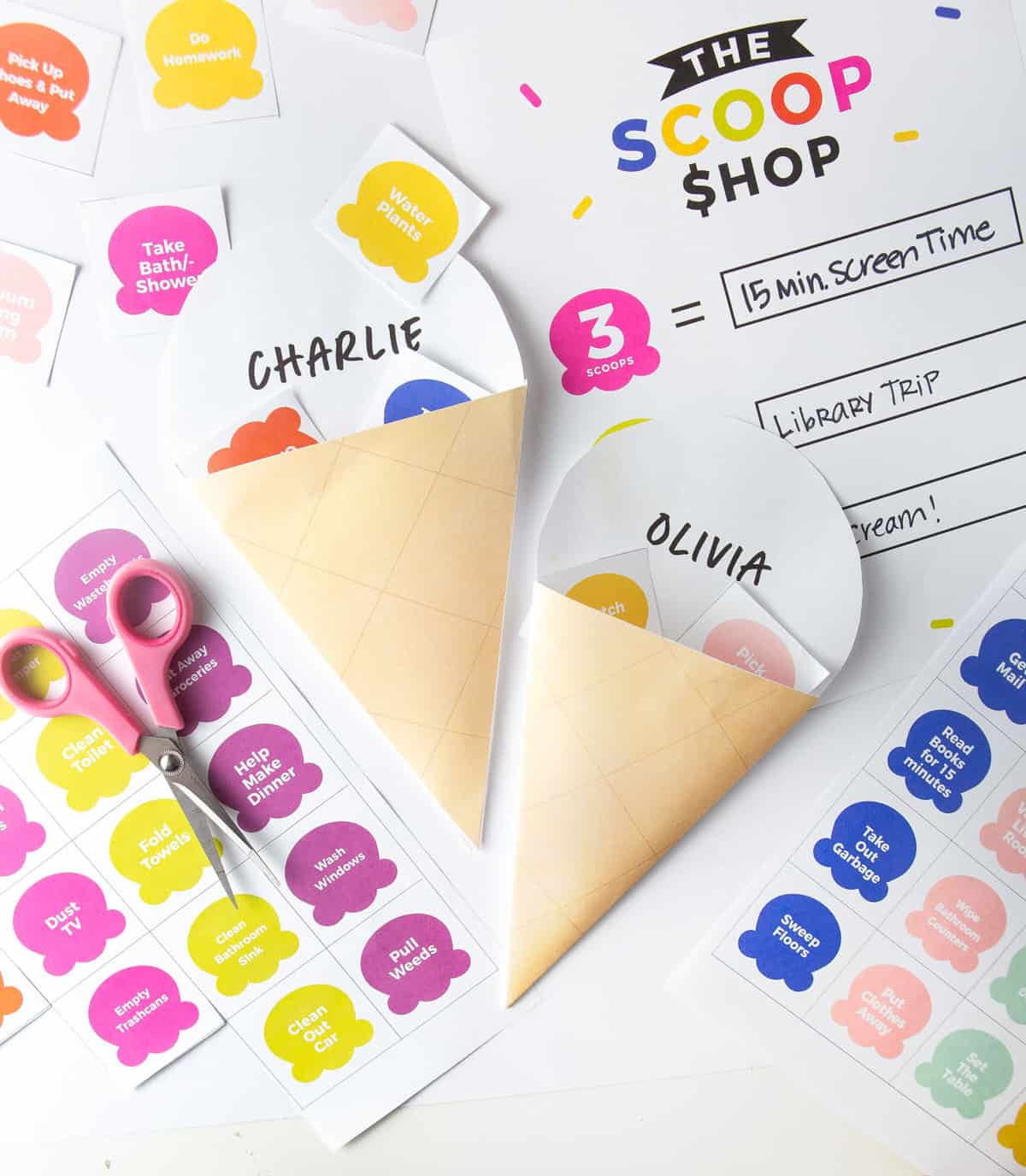 Coming from a family of 6 kids with a teacher mom, there was always a new chore chart system popping up to get us gremlins to do some work. And the ones I remember the most were ones where we could pick chores out of a bowl and see how many we could complete.
There was just something so motivating about trying to get more pieces in MY bucket than my brothers. And whaddya know, those chores got done FAST.
So for today's printable? An adorable printable chore chart template with rewards (scoops!) to help you light a fire under those little feet.
Another Fun Summer Craft: Popsicle Printable Memory Game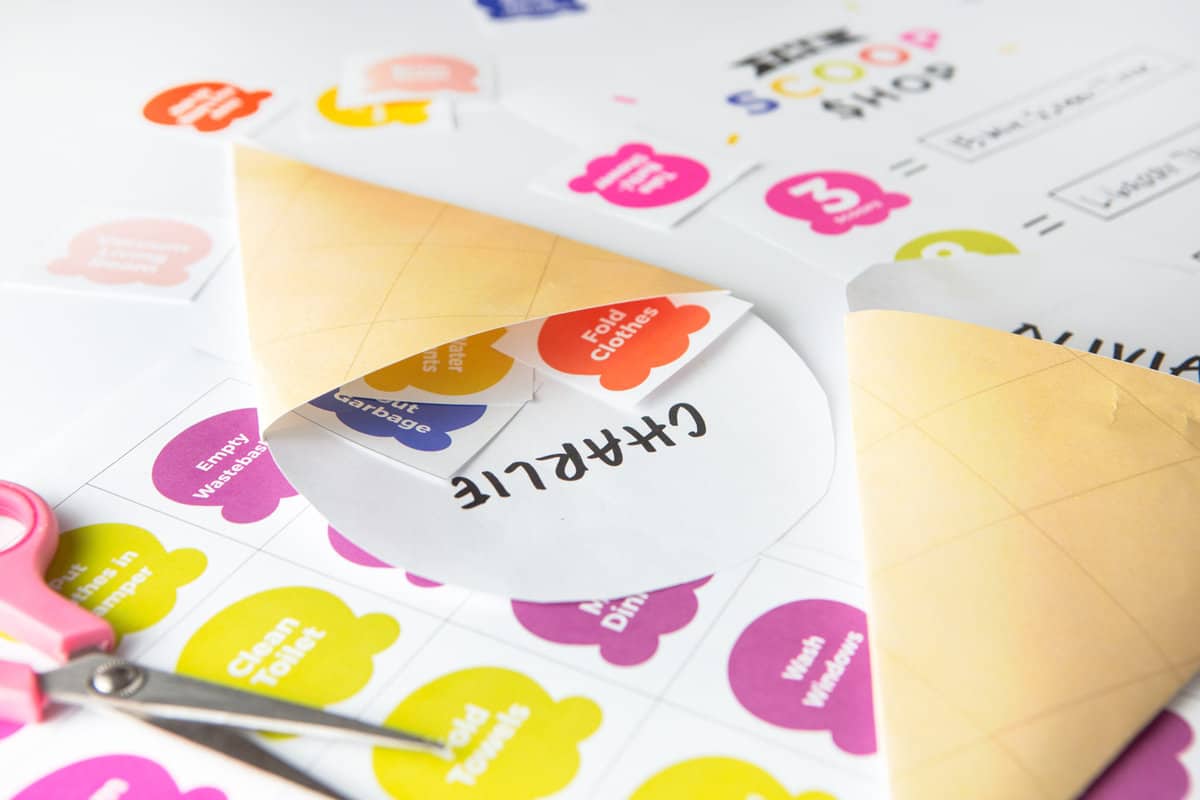 What You Need to Make A Ice Cream Printable Chore Chart
Free Printables (link below)
Scissors
Tape
Materials
Clear Tape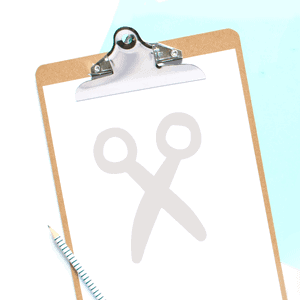 Printable Template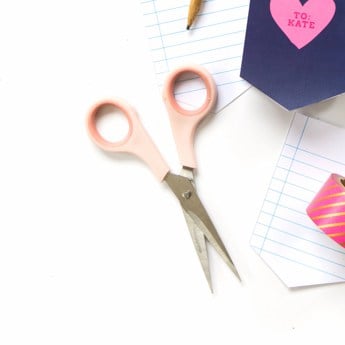 Scissors
How to Make A Ice Cream Printable Chore Chart
Step 1: Download & Print
Download the printables and print (1) copy of each page on 8.5 x 11" sized paper. Cardstock is ideal for sturdiness but regular computer paper works just fine!
Tip: To make these last longer, laminate each sheet before cutting out. This will also allow you to use a dry erase marker on "The Scoop Shop" sheet to rotate out rewards weekly/monthly.
Step 2: Cut Out Cone "Pocket"
Use a scissors to cut out around the cone then fold along the edges indicated below. (If laminating, you will need to use a exacto/craft knife to "score" the fold lines so that it easily folds back.)
Alternate: Instead of printing the cone pocket, you can also just use a bowl. But cones are more fun!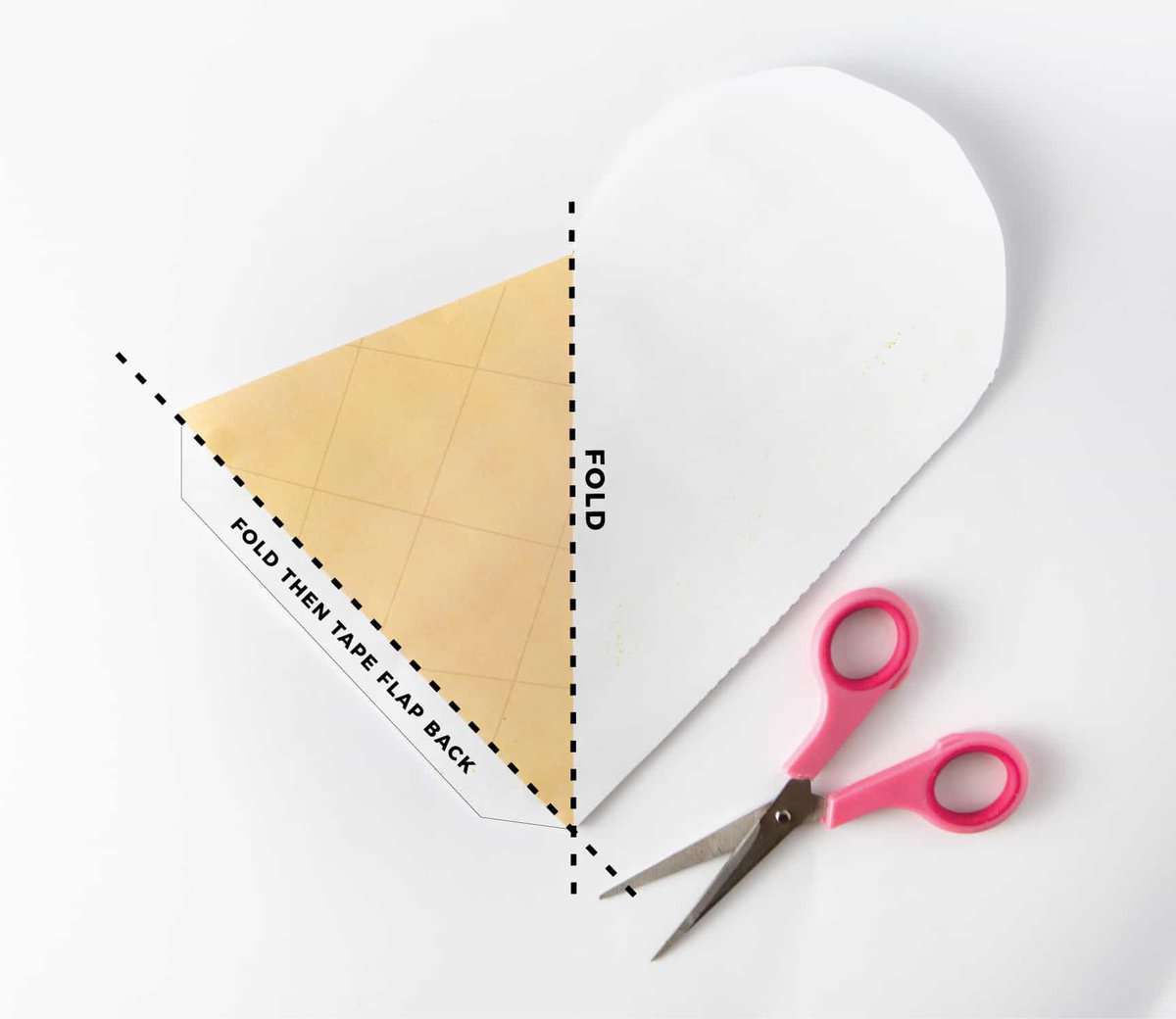 Step 4: Tape Cone Closed
Use tape to adhere the flap on the back. This will create a "pocket" envelope for the scoops to go in. So cute and easy, right?!

Step 5: Customize
Have the kids write their name on the ice cream cone. For added fun, let them draw on toppings like sprinkles, fudge, or cherries to customize them even further! (AKA: Keep them busy for another 20 minutes.)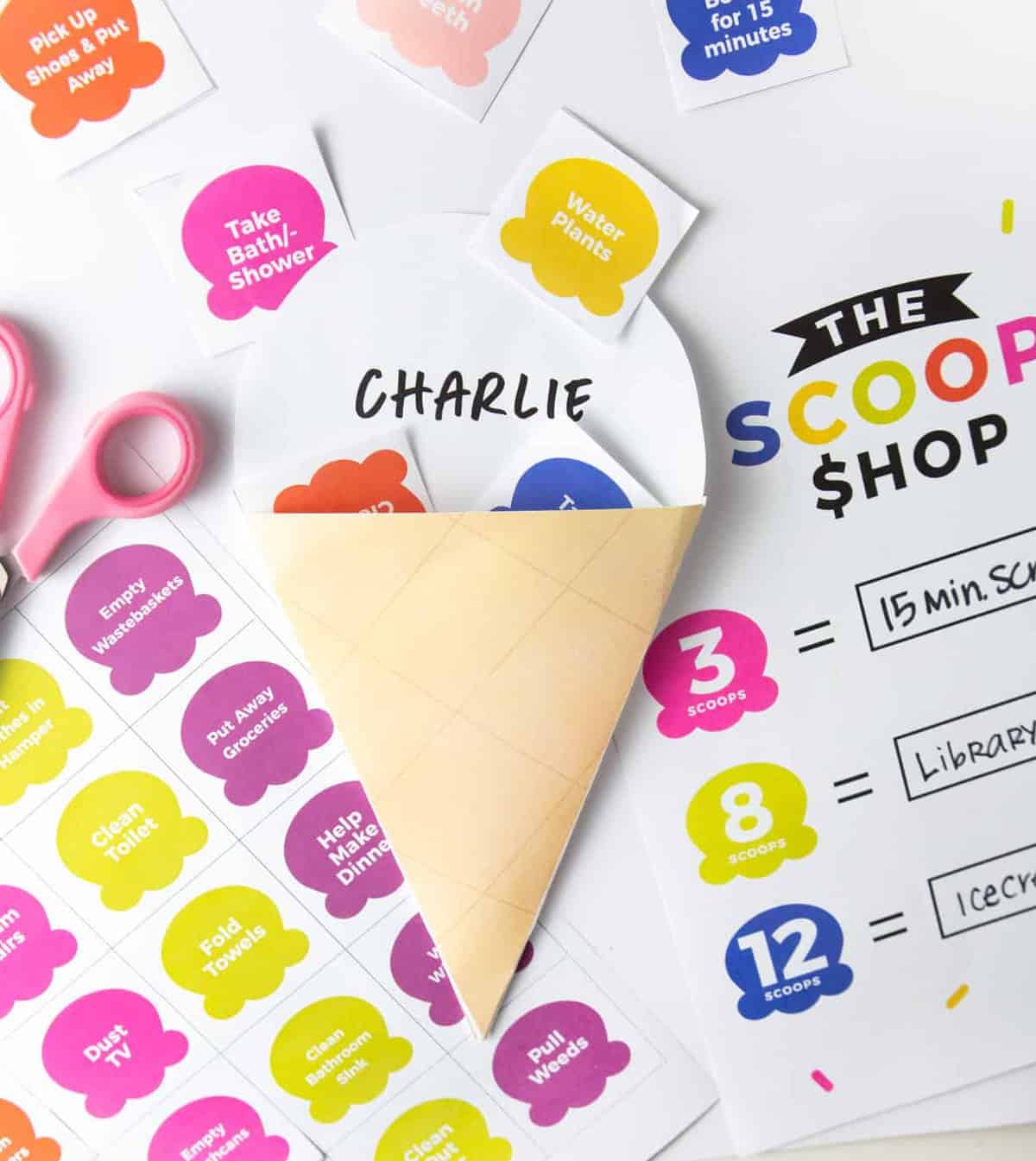 Step 4: Get those kids to work!
Assign them scoops (or let them pick!) and every time they complete a task, they get to put the scoop in their cone. Choose a number of scoops required to earn a prize (i.e. screen time, trip to the library, ice cream!)
Note: The chore "scoops" contain a wide range of tasks for kids ages 4-12. Depending on the age of your kids, you will likely need to take away/add chores that match their capability.
Enjoy! If you use this printable chore chart, be sure to leave a comment below or snap a photo and tag me on Instagram at @designeatrepeat! I love to see these in action!
More Free Summer Printables for Kids