I'm a strong believer that baking doesn't need to be complicated and that you don't need a ton of expensive tools to get started. Below is a list of my must-have and nice-to-have tools for adding to your baking library!
Pans
While there are dozens of pans out there, most of my recipe can be made using the 4 basic pans below: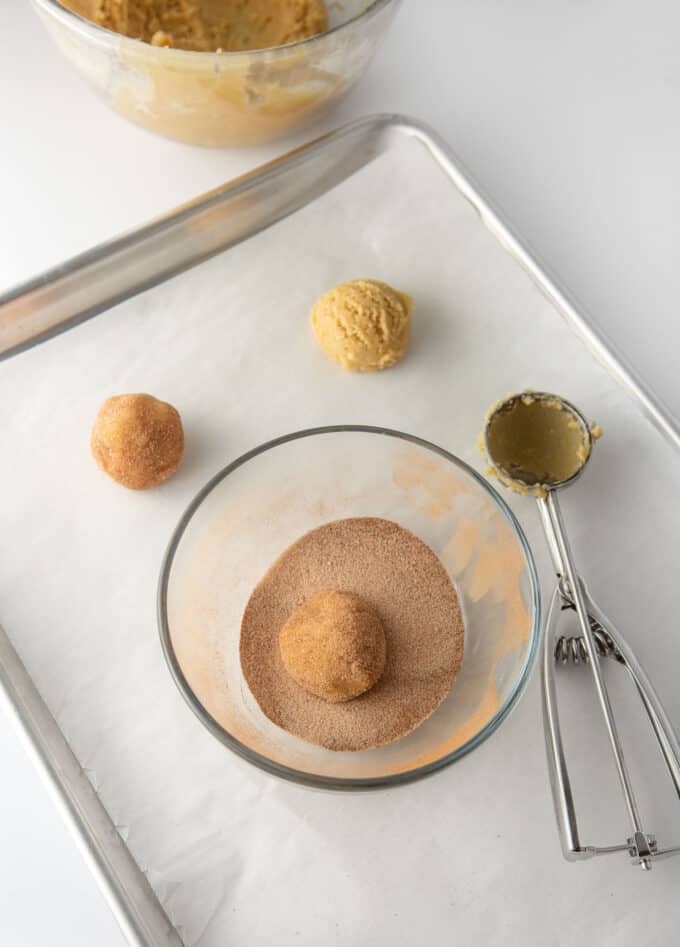 Half Sheet Pan
I've tried a lot of different pans in my day and a simple, light-colored metal half sheet pan is by far my favorite!
Perfect for: cookies, sheet pan desserts, sheet pan pizza!
Get light metal! Bakes evenly (vs. dark metal pans which bake cookies too fast).
Fits in standard ovens (full sheet pans can be a bit too large for smaller ovens)
---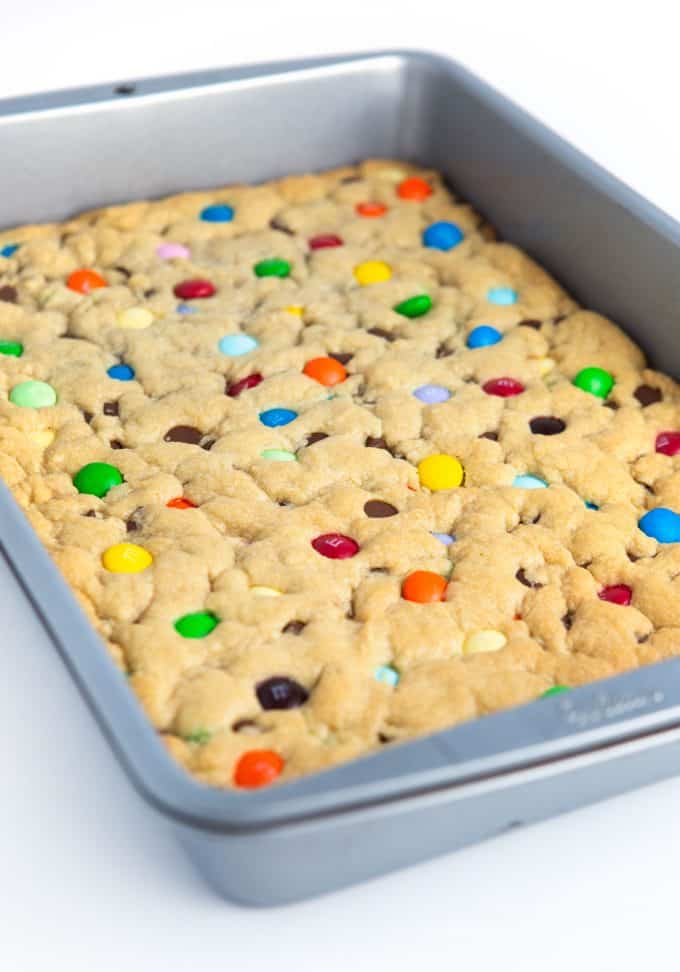 9×13 Pan
My go-to standard size when developing bar recipes! Alot of recipes are written for a 9×9″ that you're then forced into making thin bars in a 9×13″ pan – not on my watch!
---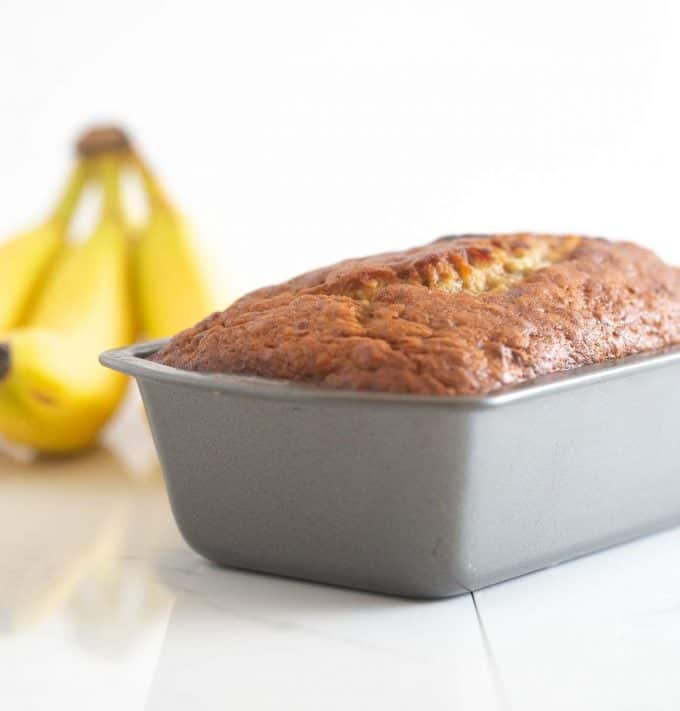 Having a solid loaf pan allows you to make quick breads, yeasted breads, or even small batch desserts!
---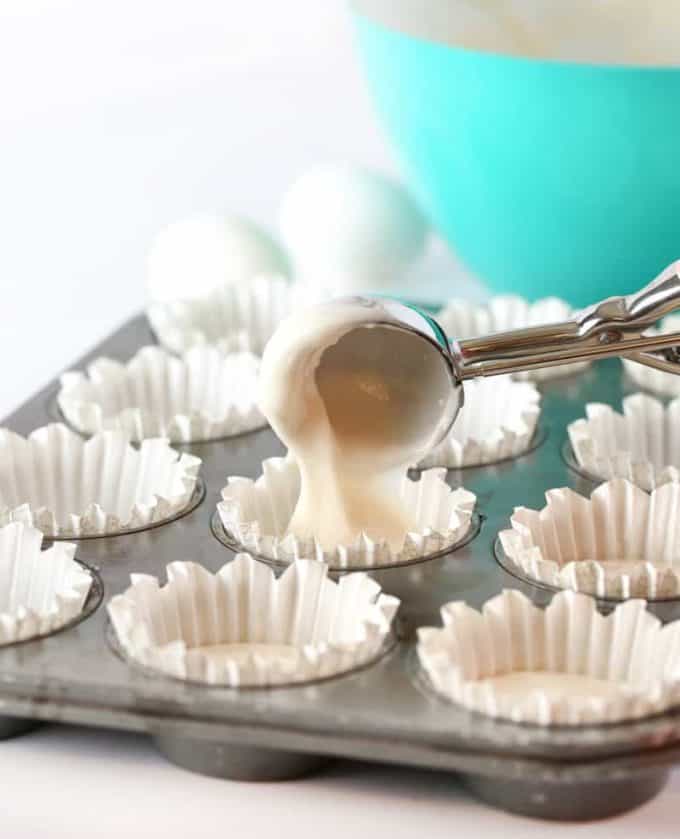 ---
Helpful Tools
Below are some of my favorite helpful tools to create consistent & even baked goods.
Cookie Scoops
Use to make evenly-sized cookies or for pouring batters into cupcakes! I recommend a variety of sizes but if you only get one, the 3-tablespoon is my most used!
1 tablespoon: great for scooping mini muffin tin cookies, cupcakes, or for making bite-sized cake pops or truffles.
2 tablespoon: great for making smaller cookies
3 tablespoon: perfect for cupcake batters and larger cookies
4 tablespoon: great for making large bakery-style cookies (like my Kitchen Sink Cookies (Panera Copycat) or even for scooping mashed potatoes!
Tip: If you want to get a set, you can the 1, 2, 3 T sizes on Amazon.
---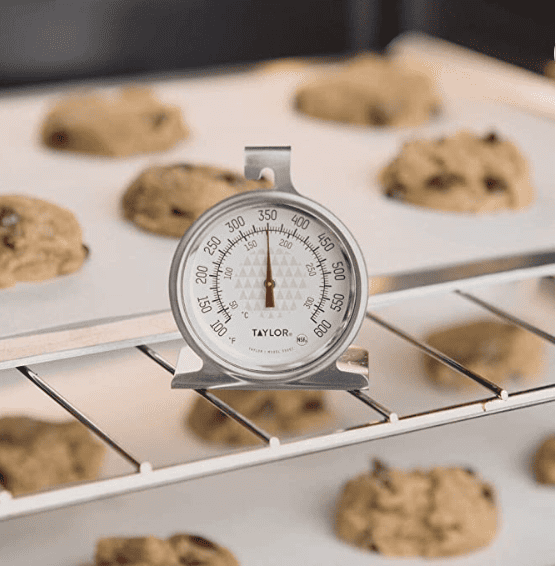 Oven Thermometer
You'd be surprised to know that most ovens run 15-20 degrees off! Mine personally runs 15 hot, so I have to set it at 335 for it to be a true 350. These are cheap to buy and crucial for getting consistent, even bakes!
---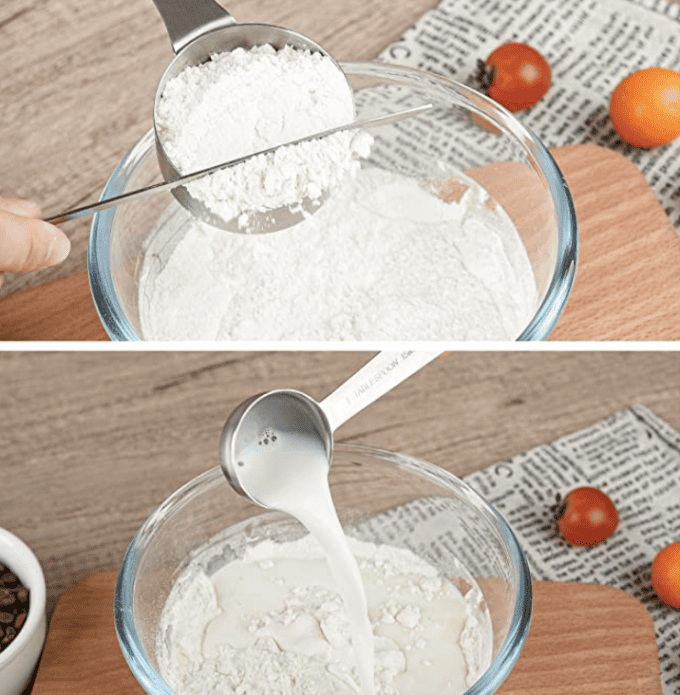 Measuring Cups & Spoons
Cheap plastic measuring cups from Walmart do just fine but if you want a set that is a little more durable, stainless steel measuring spoons are the way to go.
Note: for measuring liquid ingredients, using liquid measuring cups are most accurate.
Tip: don't buy "decorative" ceramic measuring cups or spoons. They are designed for looks and are not sized correctly.
---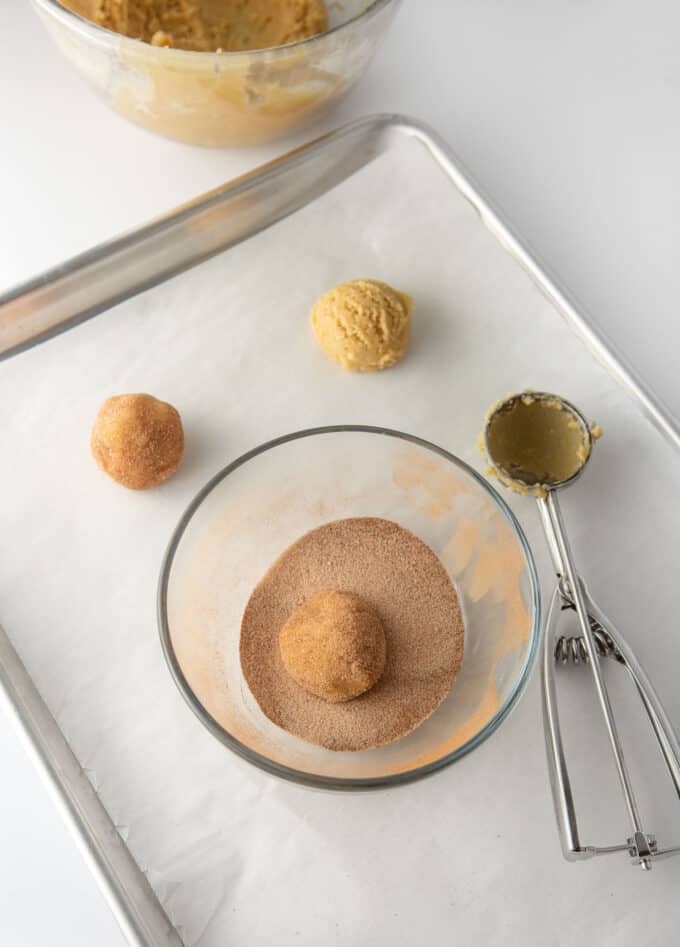 Parchment Paper Sheets
If you don't run to mess with cutting the perfect size, parchment paper sheets are your saving grace!
Perfectly fit half sheet pan
With the end folded over, also fit perfectly to create a 9×13″ pan parchment sling.
Flour & Sugar Containers
I love these airtight containers for storing flour & sugar. They hold a lot, so they're great if you bake a lot!
Fun Tools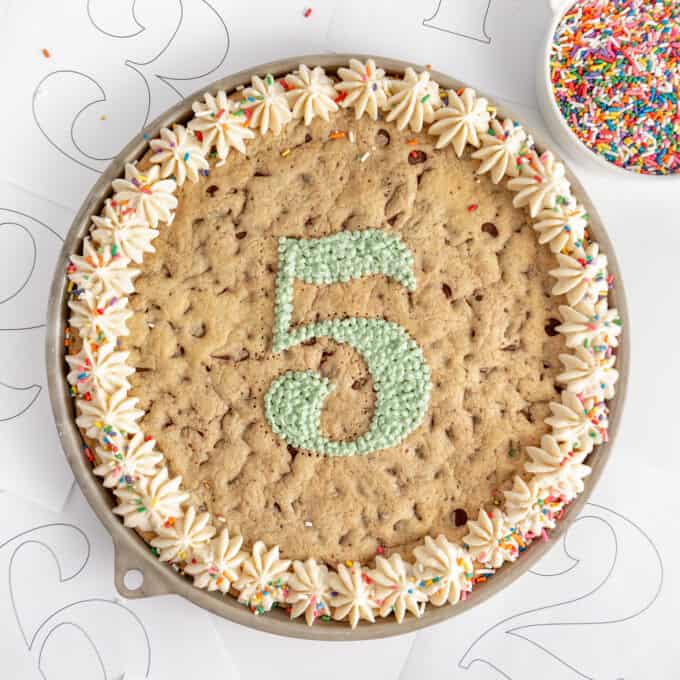 ---
Basic Tools (things you probably already have!)
While you probably already have bowls & utensils on hand, below are some of the exact products I use and love!