Print these blank bingo cards for family game nights, summer "I'm bored" days, birthday parties, or basically anytime you need to pull an easy game out for the kids. Blank bingo cards are great for larger crowds because by allowing everyone to fill in their own numbers, you won't end up with identical cards and can play with an unlimited number of people.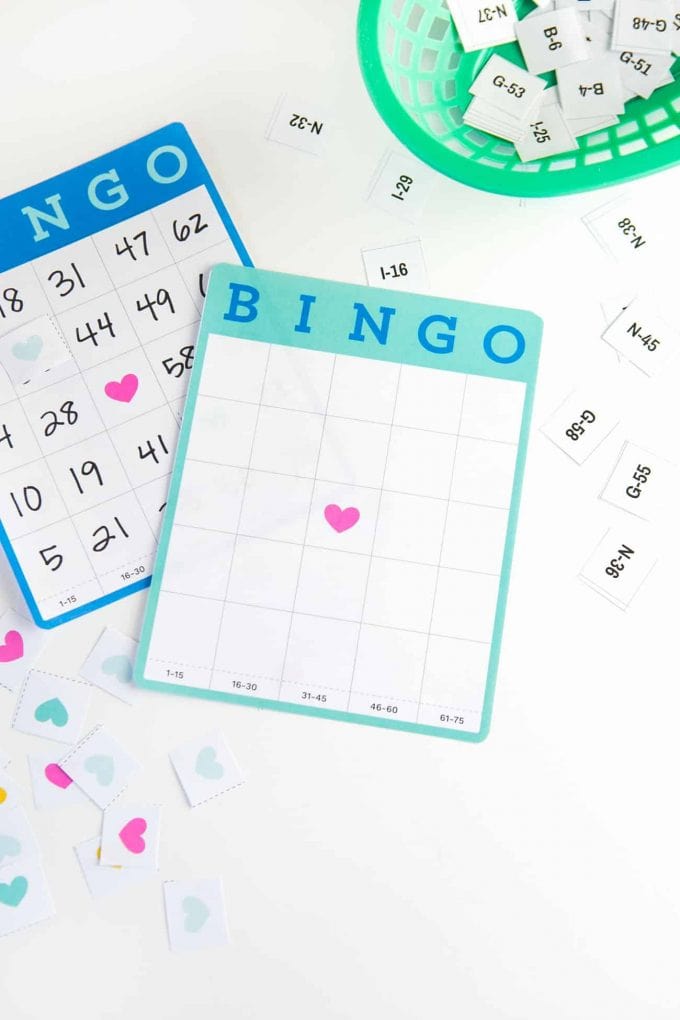 If you come from a big family like me, you have probably tried playing board games only to discover that it has a players limit of 4 or 6. And because I know booting family members out of games before they even begin is a recipe for disaster (LOL), I wanted to give you a game that you can play with an unlimited number of players, these bingo cards were inspired by bingo sites like barbadosbingo.com.
So while my original printable bingo cards only included 4 unique cards, these blank bingo cards allow you to play with as many people as you'd like. By having everyone fill out their own cards with numbers, you don't have to worry about duplicate cards and can just print as many cards as you need.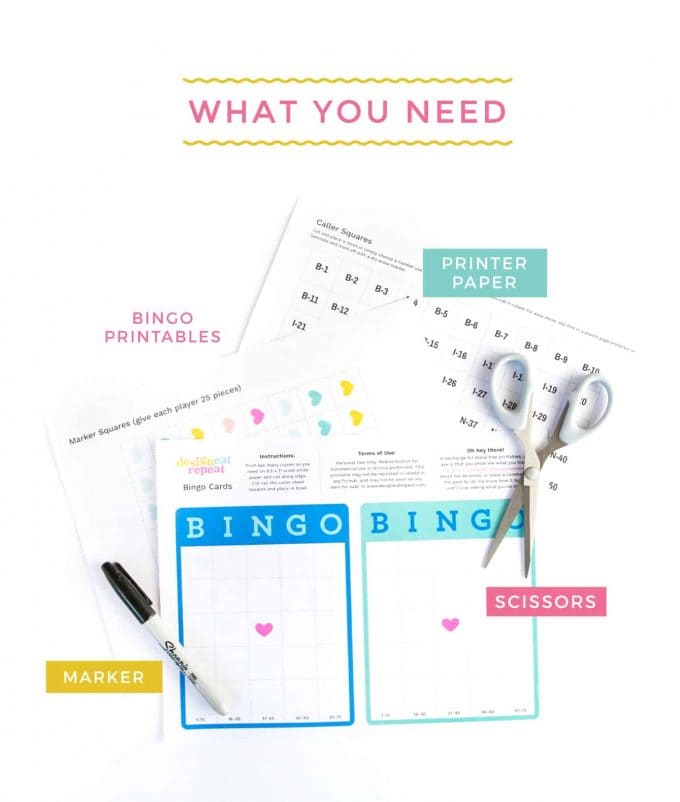 What You Need to Make Blank Bingo Cards:
Materials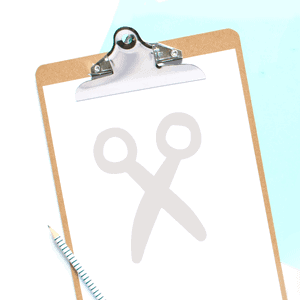 Printable Template
Printer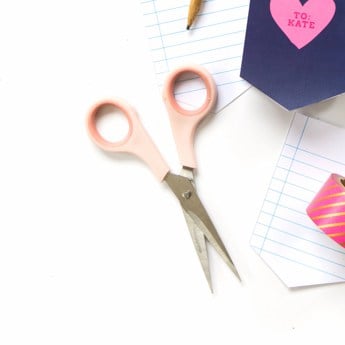 Scissors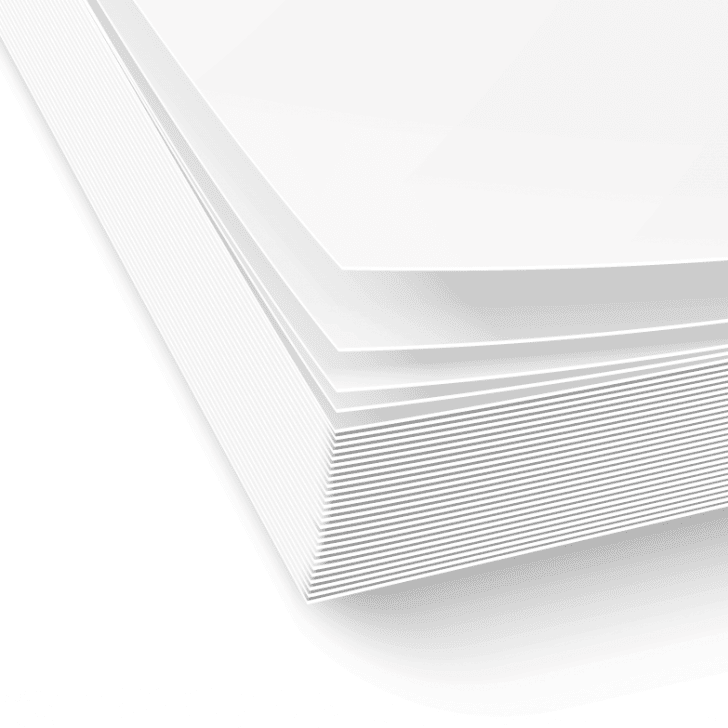 White Computer Paper
How to Assemble Bingo Cards:
Step 1: Print as many cards as you need on 8.5 x 11 letter-sized paper (there are 2 cards per page) For more durability, I recommend printing on card stock but text-weight paper will work fine.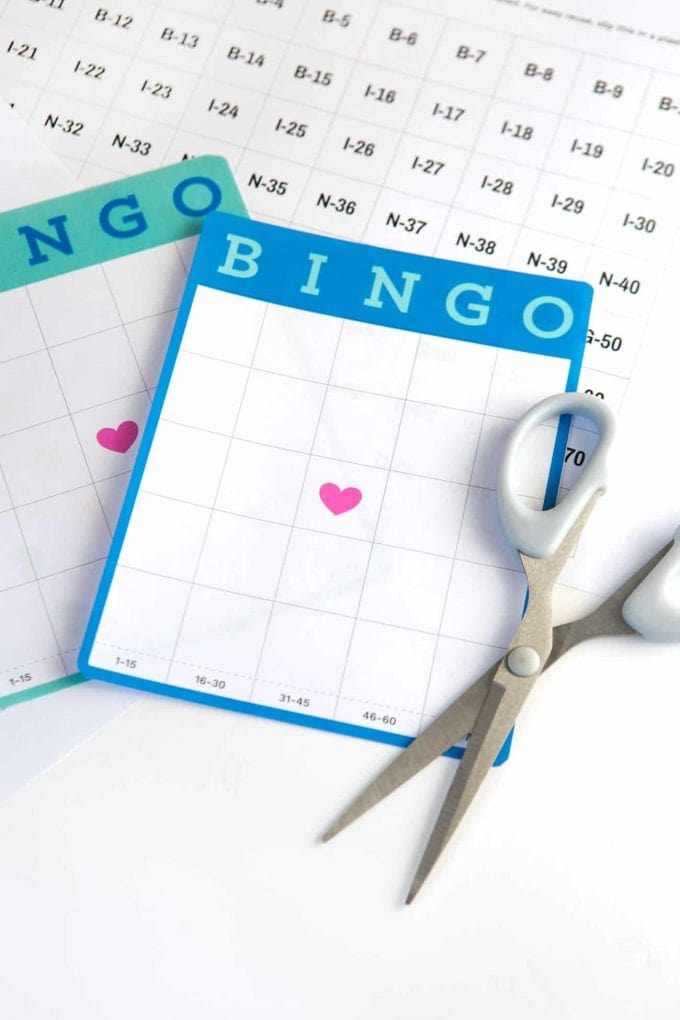 Step 2: Print off 1 copy of the printable bingo "calling" page. Use a scissors or paper-trimmer to cut out each of the squares, then place them in a bowl or basket.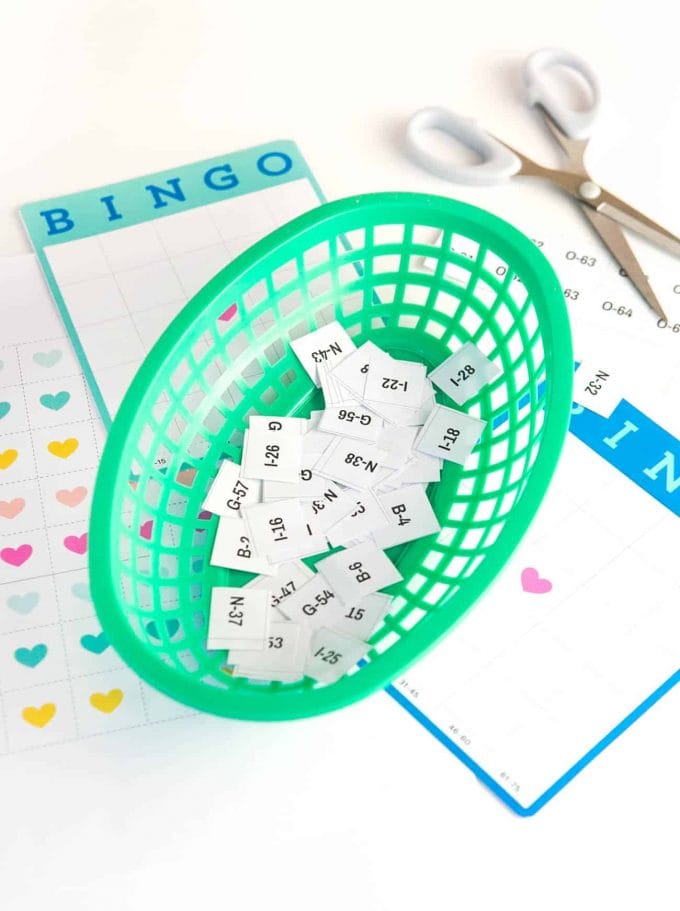 Step 3: Print off 1 page of bingo marker squares for every 2 players. So if you're playing with 12 people, you'll want to print off 6 sheets of bingo marker squares as that will give you roughly 200 marker squares (25 for each person). I always recommend printing an extra page in case some go missing during play.
Related Posts: Alphabet Bingo and Number Bingo For Younger Kids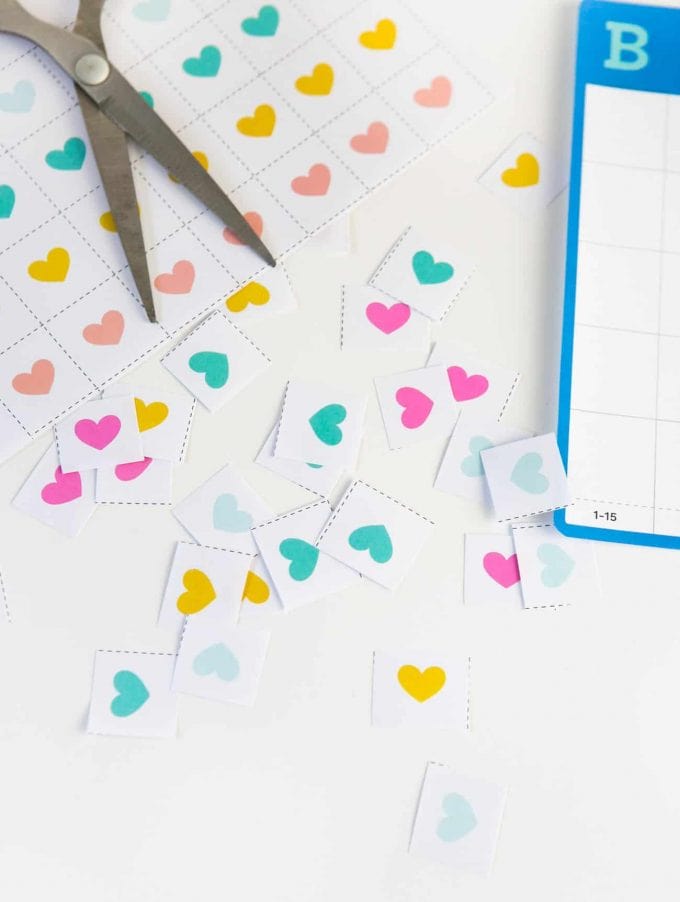 Step 4: Assign someone to be the "caller" and get ready to play!
How to Play with Blank Bingo Cards:
1. Give each person a blank bingo card, marker, and set of 25 tokens. The paper cut-outs in the download work great in a pinch, but you can also use coins, buttons, cereal (Cheerios), or actual bingo tokens.
If you want to avoid tokens all together, you could laminate or slip the bingo cards in plastic sheet protectors (after filling out the numbers) and allowing each person to mark off the numbers with a dry erase marker.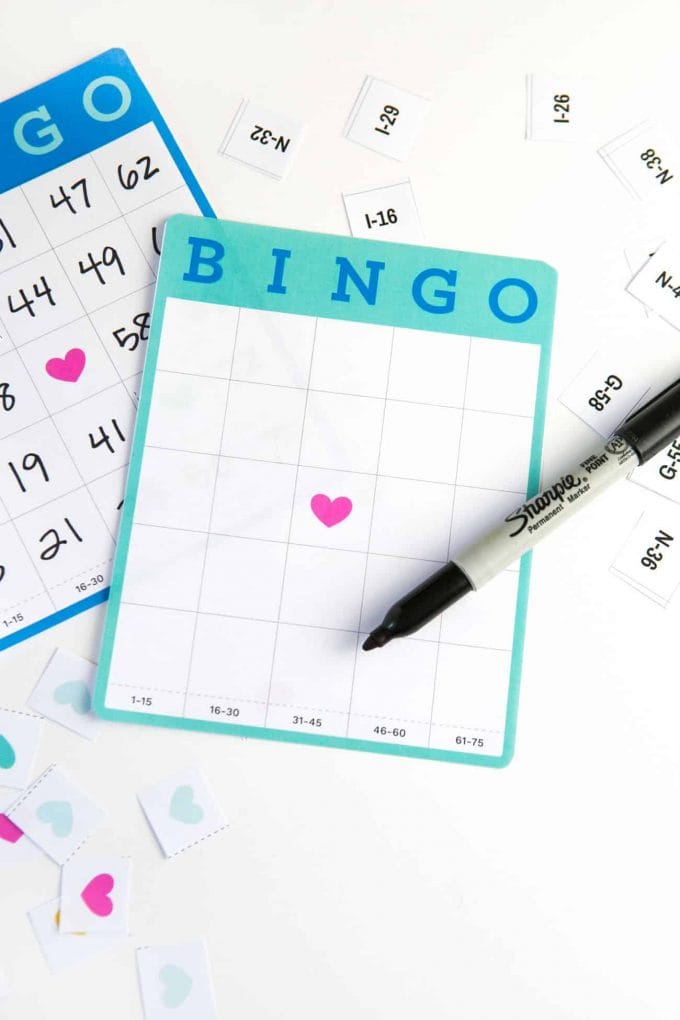 Tip: If playing with a large group, simply place a bowl of tokens on each table for people to grab from.
2. Instruct each person to fill in each slot with numbers 1-75. I've included a reference guide at the bottom of the cards to help guide which range of numbers go into each card. For example (B) 1-15, (I) 16-30, (N) 31-45, (G) 46-60, (O) 61-75.
* Playing with a group of 4 people or less and don't want to handwrite? Check out my set of 4 pre-filled printable bingo cards.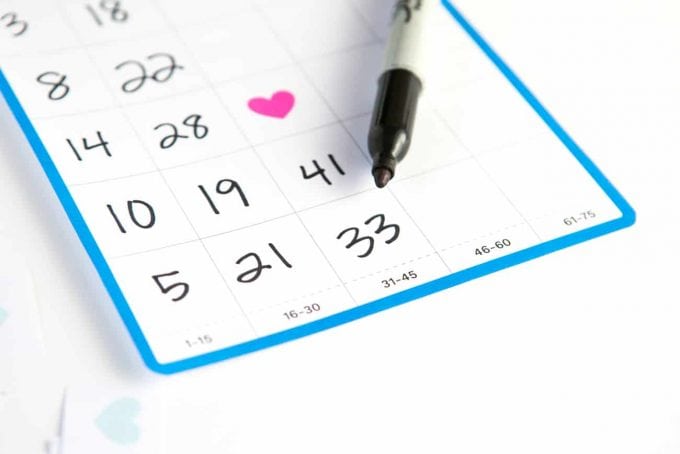 3. After everyone fills out their card, let the games begin!
4. The caller will choose numbers out of the bowl and call them out to the crowd. When someone gets 5 numbers in a row horizontally, vertically, or diagonally they will call out Bingo and the game will be over.
What Ages Are Best for Using Blank Bingo Cards?
Playing with blank bingo cards is typically best for ages 8 and up, as they will need to understand number spans in order to fill in their card. Everyone playing will also need to be able to identify large numbers as they're called, so that they can mark things off.
If you're looking to simplify things, use my set of 4 pre-filled printable bingo cards with numbers 0-75 instead. If you're playing with younger children, my number bingo (using numbers 0-10) or alphabet bingo is great for Kindergarten age.
Holiday Bingo Cards
The great thing about Bingo is that it can be played at pretty much any occasion. If you're planning a holiday party and looking for some fun games, I've got you covered there too. I'll be posting everything from Christmas, Halloween, Valentine's, Baby Shower, and Bridal Shower Bingo Cards here soon!
Hope you enjoy these blank bingo cards! For more party game ideas, head on over to the Games & Charts library.