Print off these free printable bingo cards for a fun & easy game night idea!
I'm not much of a gambler, but there are two games that I've loved from a very young age. Every week my church would hold Bingo night and when my nights weren't consumed practicing for my spelling test, we headed on down with our 3 buckaroos in pocket to test our luck. We were about 80 years under the average age range in that Bingo hall, but we went none the less.
While we were scrambling to keep up playing one bingo card, the older ladies next to us were dominating up to six cards at one time. To this day, I do not know how they did it. They were machines when it came to bingo. Dominating almost every game and giving us kids the little stink eye when we happened to win. I don't care whether you're at a church or not, fellow bingo players are never your friends.


Now that those days have passed, I thought it would be fun to take a little trip down memory lane by creating little printable bingo cards. One of the best things about playing at home is that you don't have 200 sets of eyes glaring at you the second you yell that magic word.
These free bingo cards are great for family game night for kids 8+. Have younger kids and need to keep them occupy? I also have printable number bingo and alphabet bingo for them!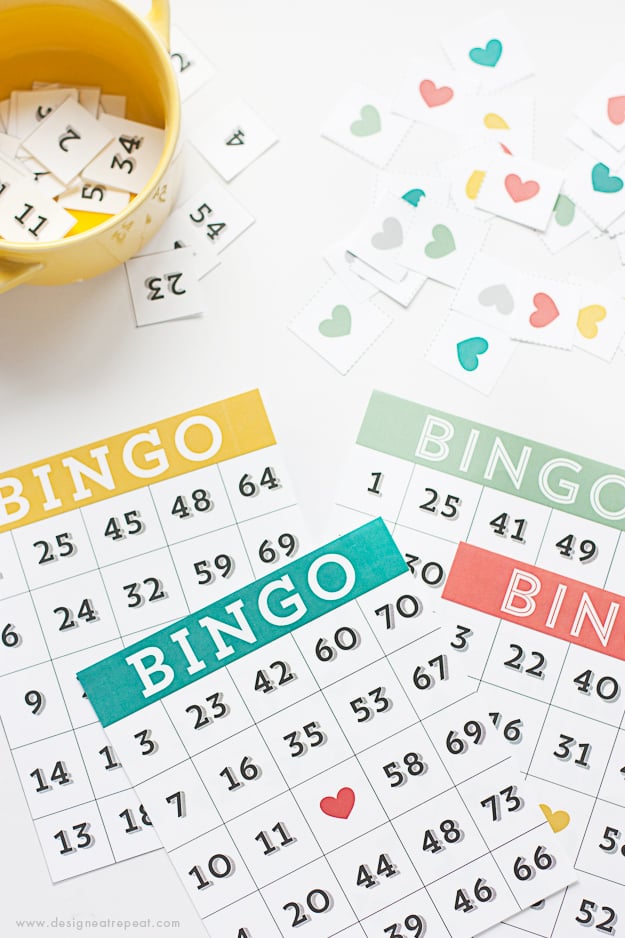 I created the set to come with four different cards, heart squares to mark your spots, and pieces numbered from 1-75 that you can place in a bowl to draw from. Simply, write in random numbers in each square for a little handmade card.
Playing with more than 4 people? Hop on over to my printable blank bingo cards.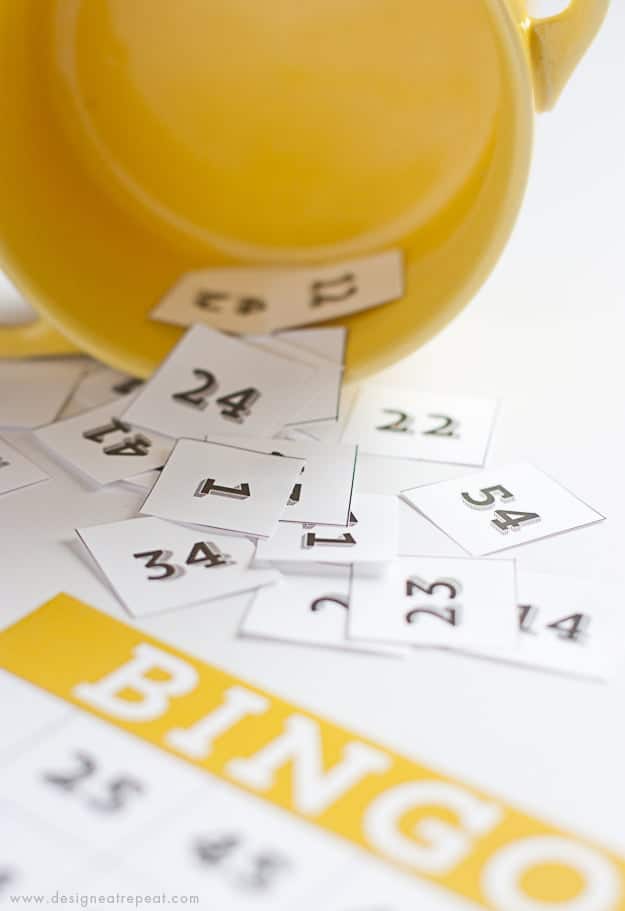 Or if you're SO over the old school method of cutting paper, there are a lot of Bingo Number Generator apps that you can use instead of cutting out all the numbers. But because I love paper, paper numbers it was.
So back to my childhood Bingo days real quick. Can I just tell you that in the oh', million years I played, I only won once. One time. $15 bucks. Which I suppose was equivalent to working 3 hours at my pool concession stand job, but STILL. My luck may have something to do with breaking around 8 mirrors in my lifetime, but looking back and realizing I have only won once is a bit of a buzzkill.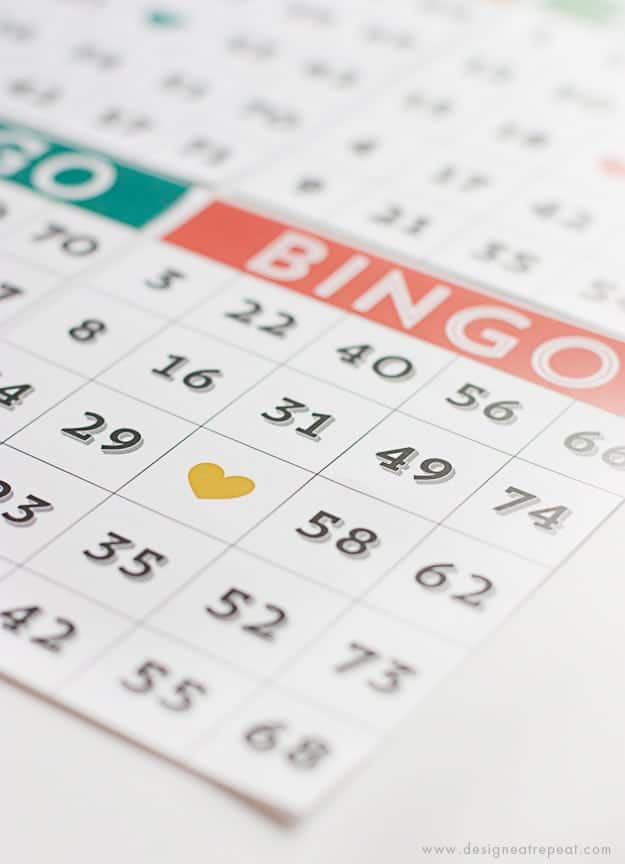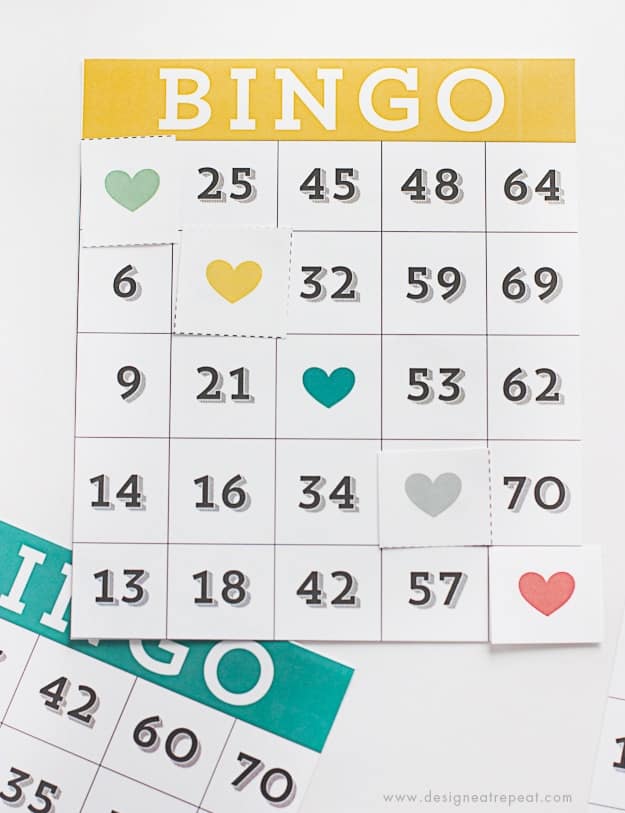 Yeah, you see that line-up below? Happened once. One time.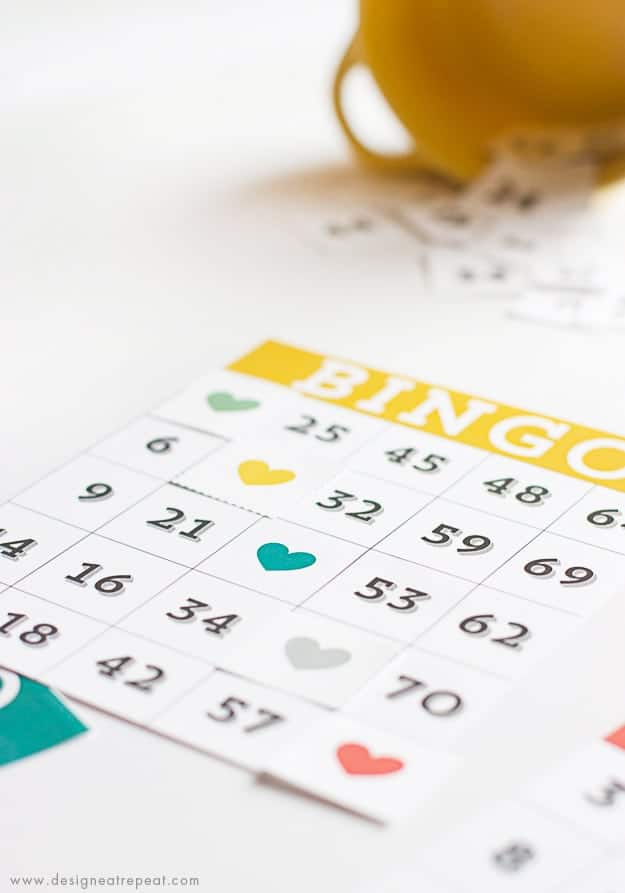 Let's just say that the next time I go to Vegas, I'm planting myself at a Bingo Hall for 3 days until I win. I don't even care about the money at this point, I would just like to say that I won bingo more than once before my days are over. Although, I wouldn't turn down some dough…just think of all the student loans I could pay off Kitchenaid mixers I could buy.

Want more printable game ideas?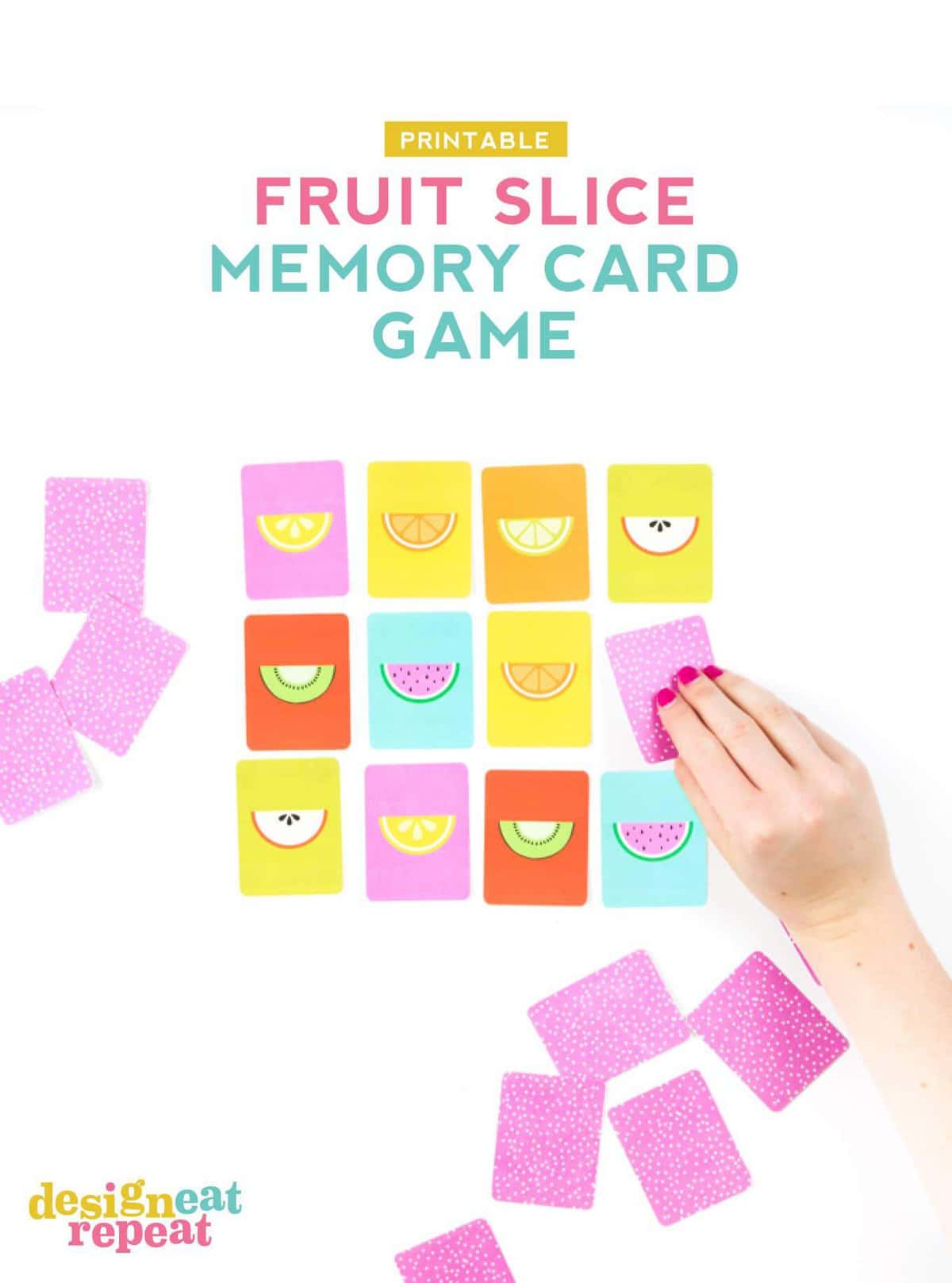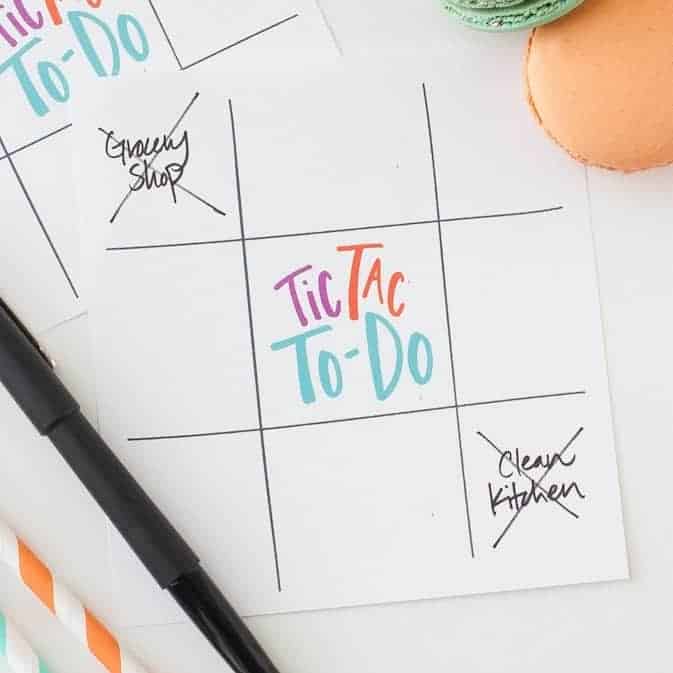 Printable Tic Tac To Do List