Color your own paper dolls offer so many possibilities for pretend play and learning. Get creative with these paper dolls for coloring. Your kids can design clothing and accessories to fully customize these black and white paper dolls.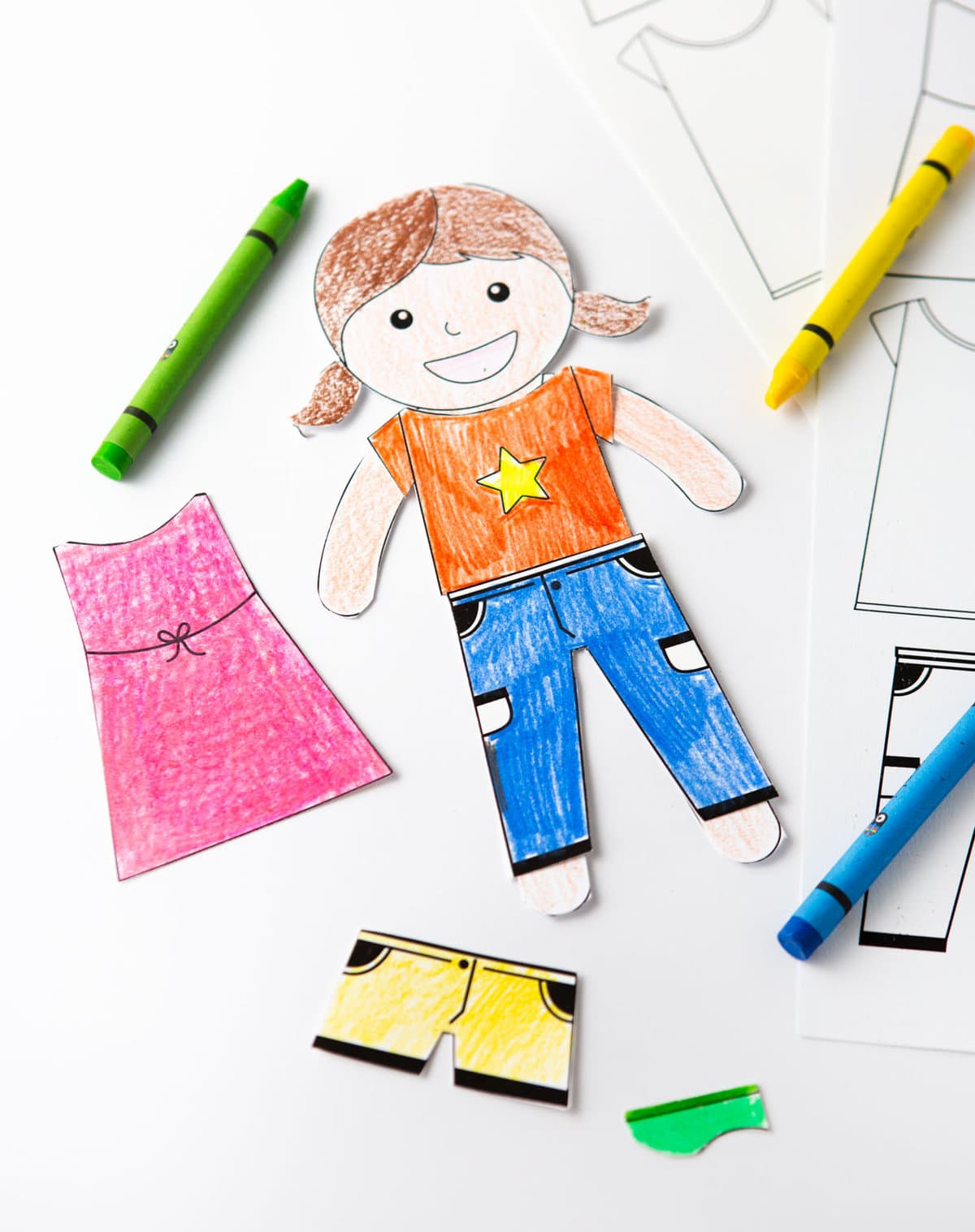 Fun Occasions to Use These Paper Dolls Coloring Pages
Free printable paper dolls are perfect for storytelling.
These coloring pages for kids make great craft projects for a rainy day.
Use the printable dress up paper dolls to teach young ones basic anatomy and how to dress up their dolls properly for the season.
Paper dolls aren't just for girls–there's a boy paper doll template included in the pdf files.
Print paper doll sets to give as gifts.
Print multiple sheets of clothes for endless outfit options. Don't want to color-your-own? Print off the ready-to-go Printable Paper Dolls.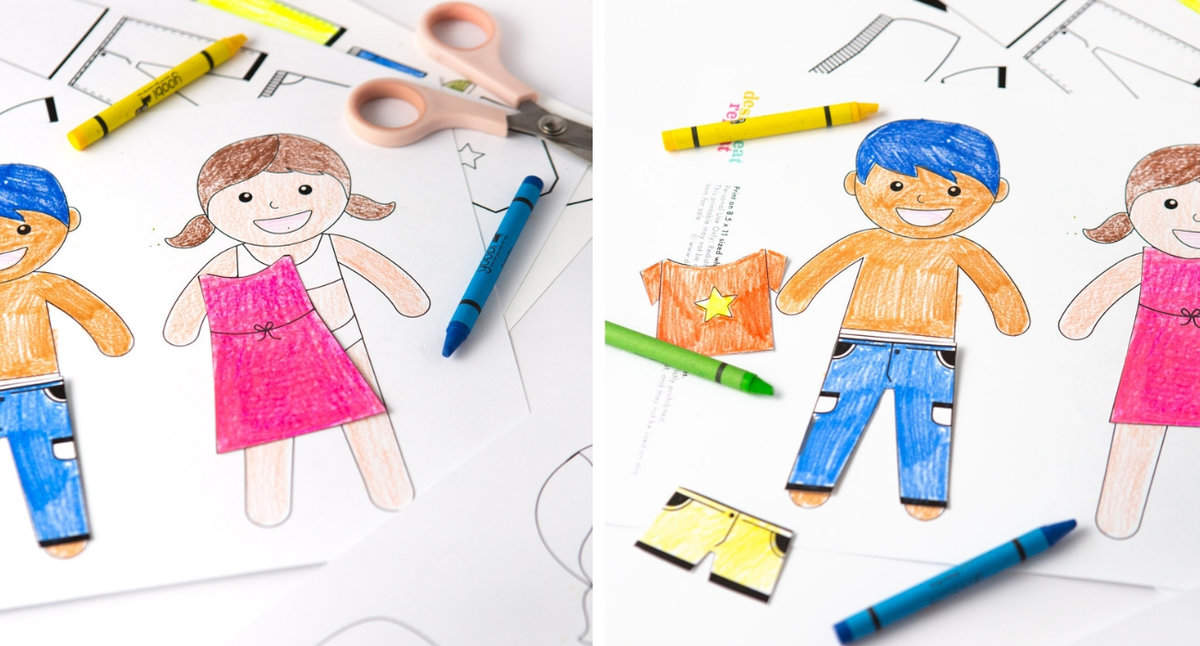 What You Need to Make Paper Dolls for Coloring
To make these doll cutouts, you'll need white cardstock, an exacto knife, scissors, and the paper dolls printable template. I've included instructions and cutting guides on the download, so you know exactly where to cut, score, and fold.
Materials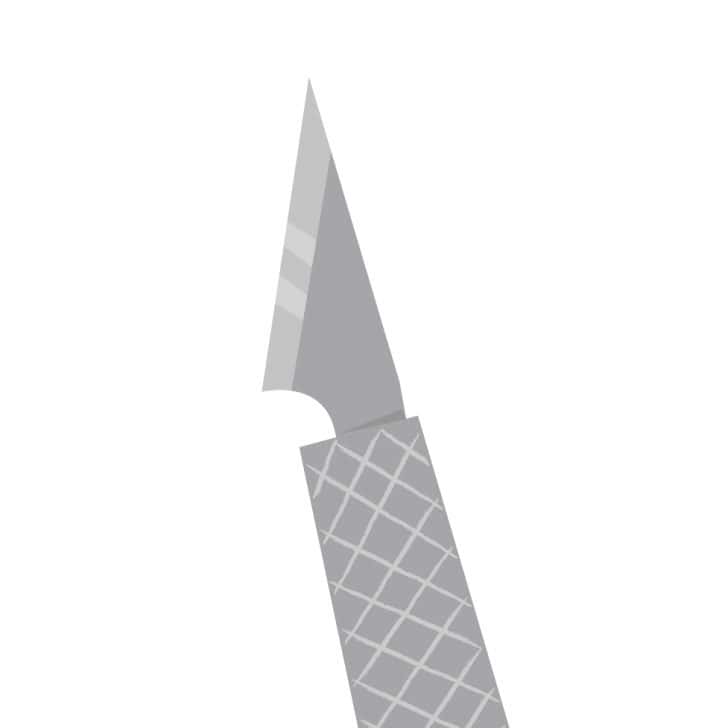 Exacto Knife or Scissors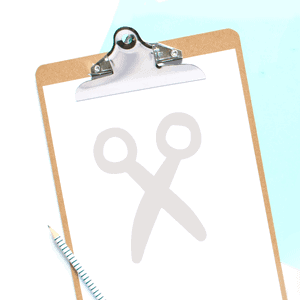 Printable Template
Printer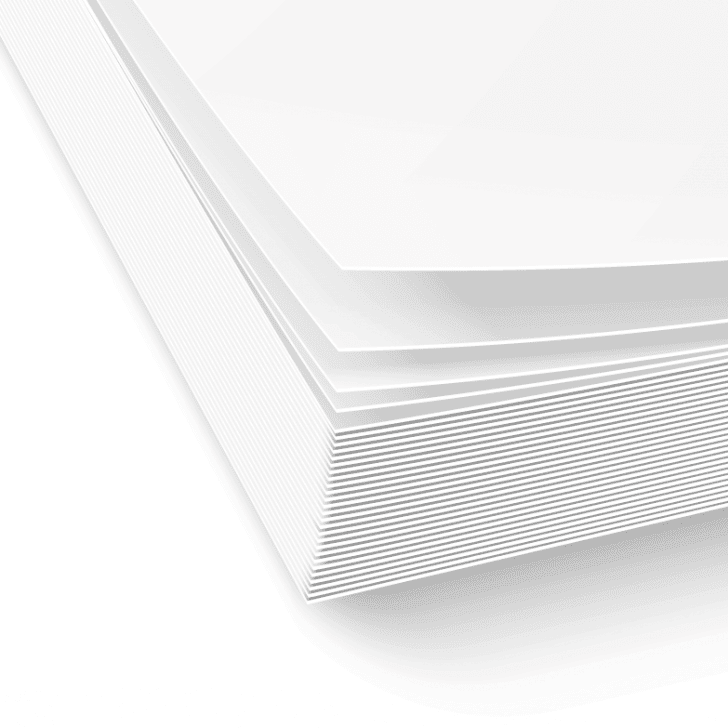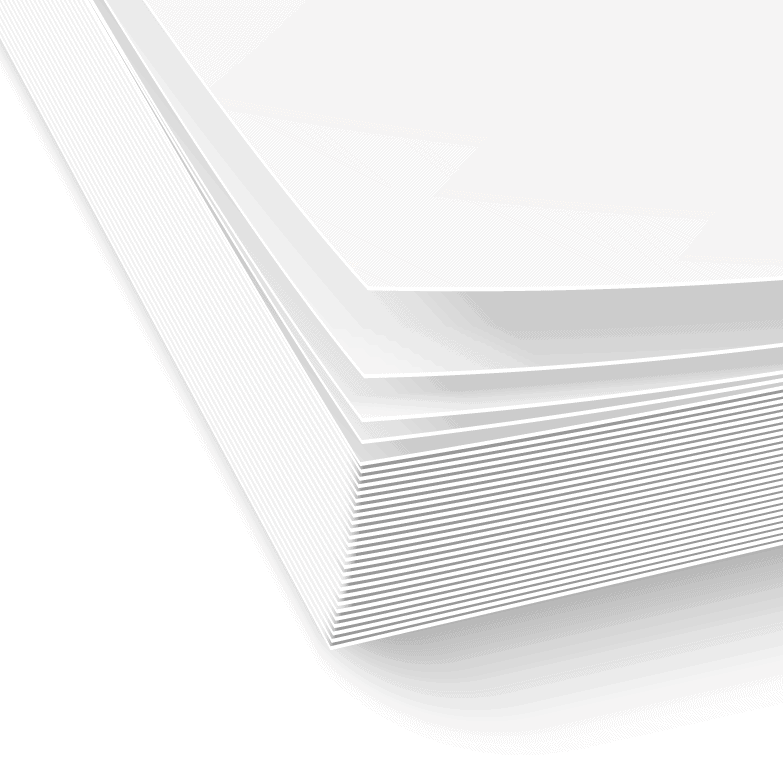 White Cardstock
How to Make Color Your Own Printable Paper Dolls:
Step 1: Print and Color
Download the printable black and white paper dolls PDF and print on 8.5 x 11″ white cardstock (I use Neenah 65# Bright White). Now its time to color! Coloring before cutting is easier so the kid's don't have to try and hold small pieces.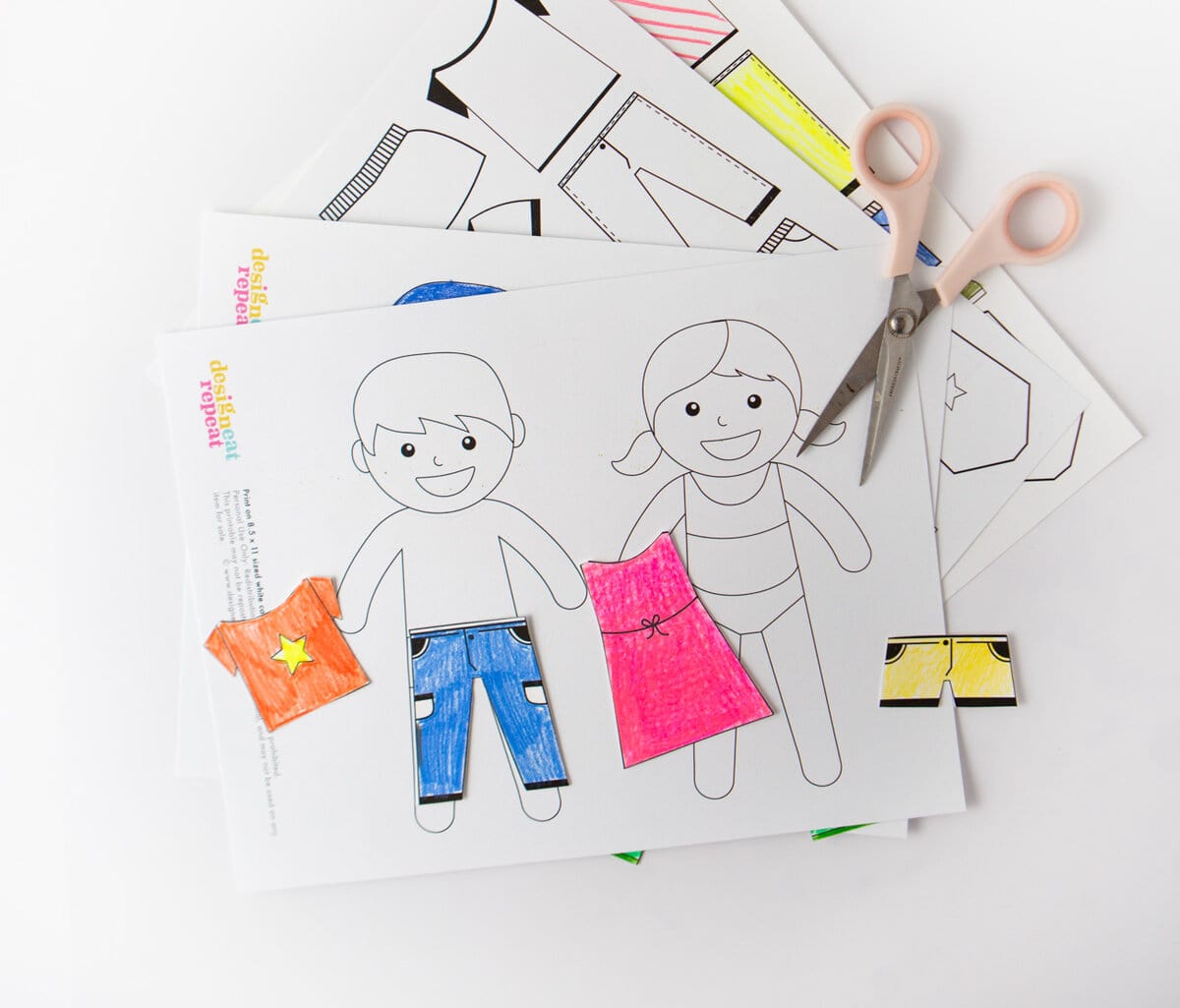 Step 2: Cut
Use scissors or exacto knife to cut along the edges.
Tip: After the kids color each piece, feel free to laminate for more durability! I use this cheap laminator from Scotch & it works great!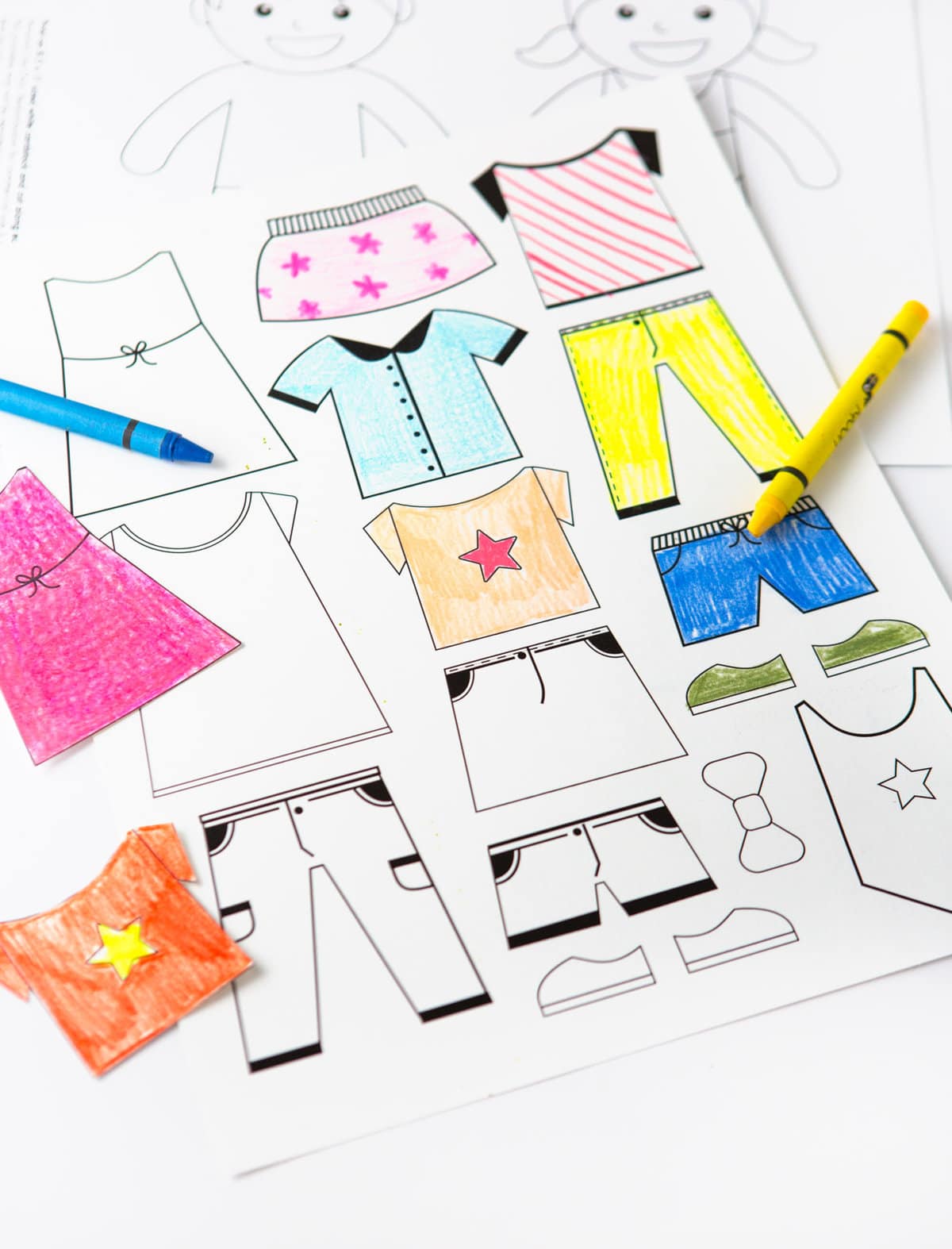 Step 3: Time to Play!
Arrange the dolls and clothes into their separate piles. Now it's time for endless paper doll activities! Dress your paper dolls with one of the paper outfits. Another option is to add magnet dots or velcro dots to the back of the paper dolls so that they will stick together easier. With magnets, you can then use them on a cookie sheet or any other magnetic surface.

Frequently Asked Questions:
How to play with printable paper dolls:
Paper dolls are fun as well as educational on many levels. They help young children develop vocabulary and fine motor skills, handy for teaching body parts in early learning or foreign language class, and for teaching life-skills. Older kids can use these paper crafts to hone their coloring and cutting skills.
What's included with the paper doll cutouts?
In the printable dress-up paper dolls freebie file you can find 6 paper dolls; 3 male and 3 female, along with various colorful outfits, costumes, and swimwear. Don't want to color-your-own? Print off the ready-to-go Printable Paper Dolls.
What ages are printable paper dolls for?
The black and white paper dolls are great for kids ages 2-8 (or older). It's totally okay for big kids and grownup to play alongside with the littles too.
What paper weight is best for these?
I used 65lb. White cardstock for the paper dolls printable free template. You definitely want something thicker than normal computer paper, otherwise, the paper dolls will not be durable. We also recommend laminating them for longer use!
How should I store the paper doll cutouts?
Store the paper dolls in a pencil box or in a metal lunch box (if you have magnets on them).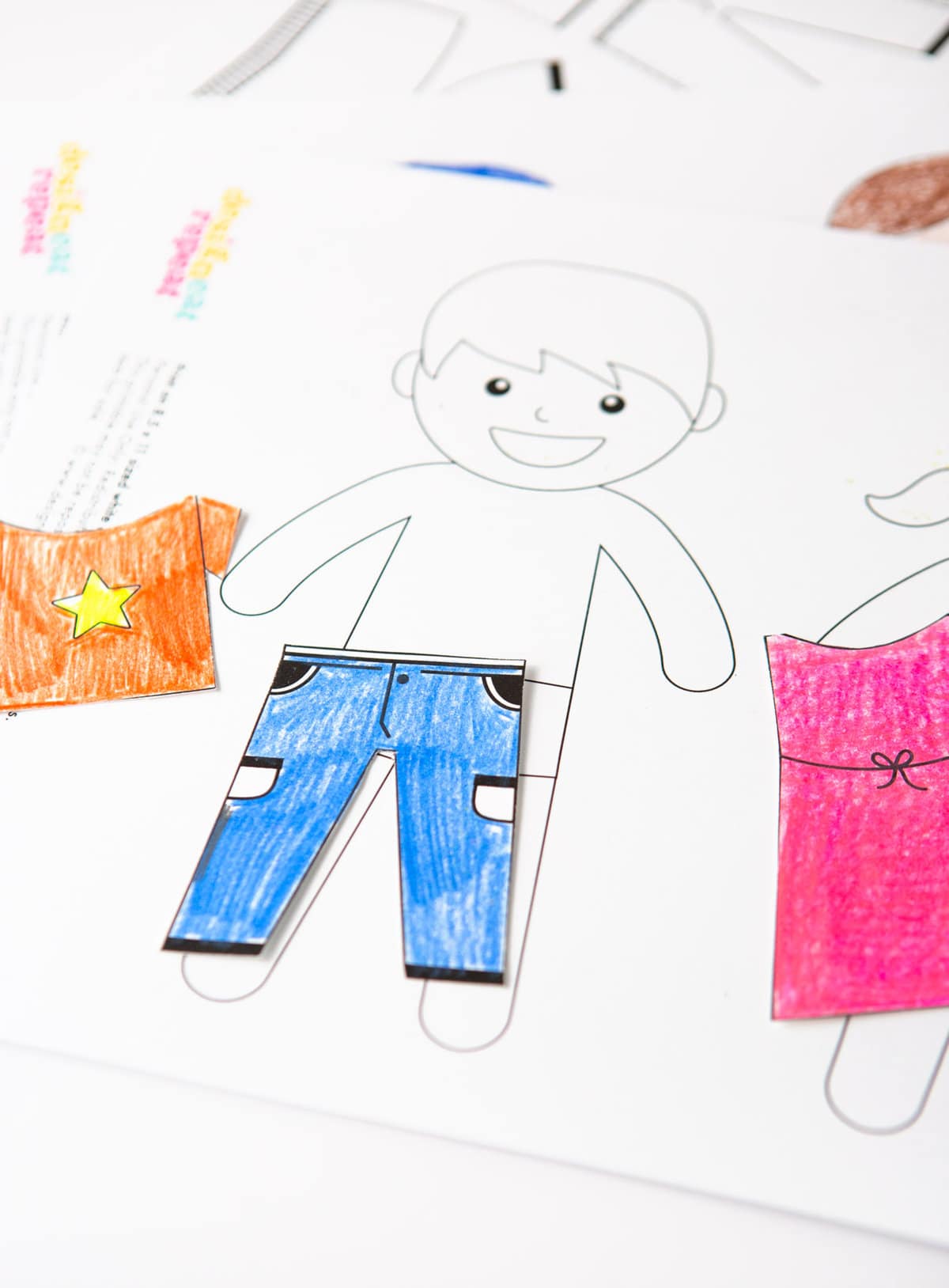 More Free Summer Printables for Kids
Please note that these files are for personal use only and redistribution or reselling for commercial use is strictly prohibited. If you would like to spread the word about this printable, you are free to do so but (A) must link directly back to this post for download (please do not link directly to the printable download file) and (B) may only use one image from the post. Thank you for your cooperation!