Looking for Halloween games for kids and grownups? Try a classic game everyone knows and loves – BINGO! No need to purchase a special spooky set– these FREE Halloween Bingo Cards feature adorable Halloween icons everyone will love. All you need to do is download and print and you are ready to go for fun Halloween party games!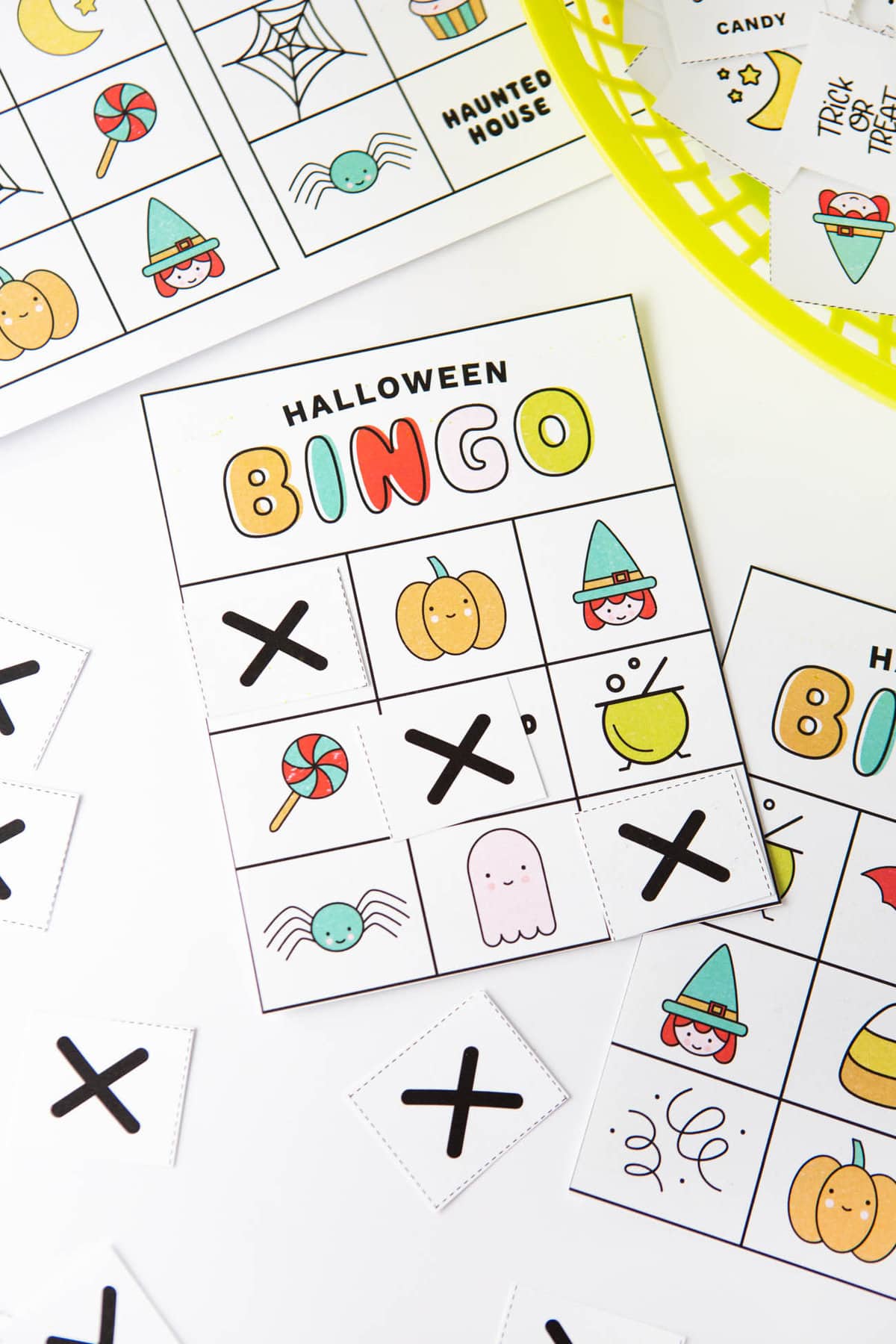 Fun Ways to Use The Printable Halloween Bingo Cards
If you are looking for Halloween themed cards for a class party, this fun Halloween set is perfect. The set features 12 different cards (2 per printed sheet), 1 page of calling cards, and "X" tokens to mark off each spot.
Use the cards for fun Halloween games such as a scavenger hunt. Each card features adorable Halloween characters, spiders, pumpkins, and more. You can use toys that match the icons for the kiddos to find.
Gift a set of these to your neighbors in their "BOO" gift basket, along with my Free "You've Been Booed" Printables & Sign
Similar to alphabet bingo, these bingo cards to print are a fun learning activity for young children to help them identify familiar objects.
Use them in place of your regular set for bingo cards game night–it's fun to mix it up! It makes a great addition to your party games collection (check out ALL our holiday and regular bingo printables here) .
Print an extra bingo set to gift to friends and family–Halloween bingo games make a cute gift for all ages.
What You Need to Make the Halloween Bingo Cards
To make these free bingo cards, you'll need white cardstock, scissors, printer, and the printable template. I've included instructions and cutting guides on the download, so you know exactly where to cut.
Materials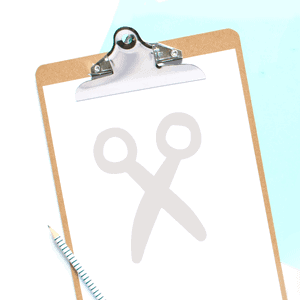 Printable Template
Printer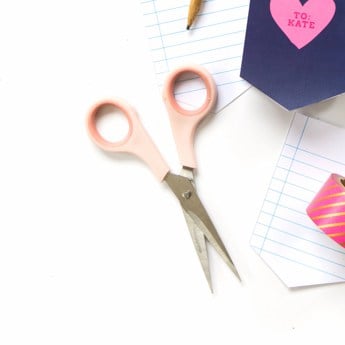 Scissors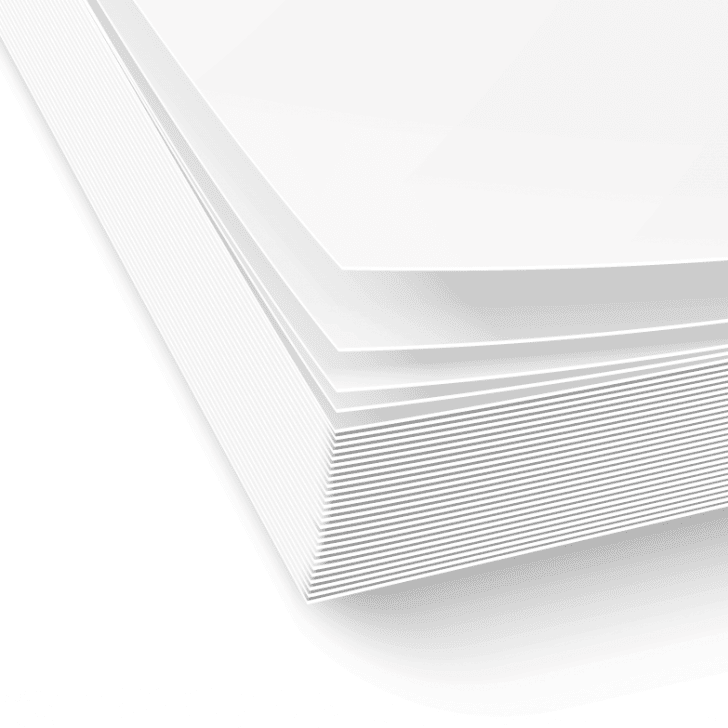 White Computer Paper
Step 1: Print
Download the printable Halloween bingo cards PDF and print on 8.5 x 11″ white cardstock (I use Neenah 65# Bright White). The free Halloween bingo cards templates comes with 12 different cards, 1 page of calling cards, and "X" token chips.
Tip: To make the custom bingo card last longer, laminate before cutting (which will also allow you to use dry erase markers instead of the paper chips!). I use this cheap laminator from Scotch & it works great.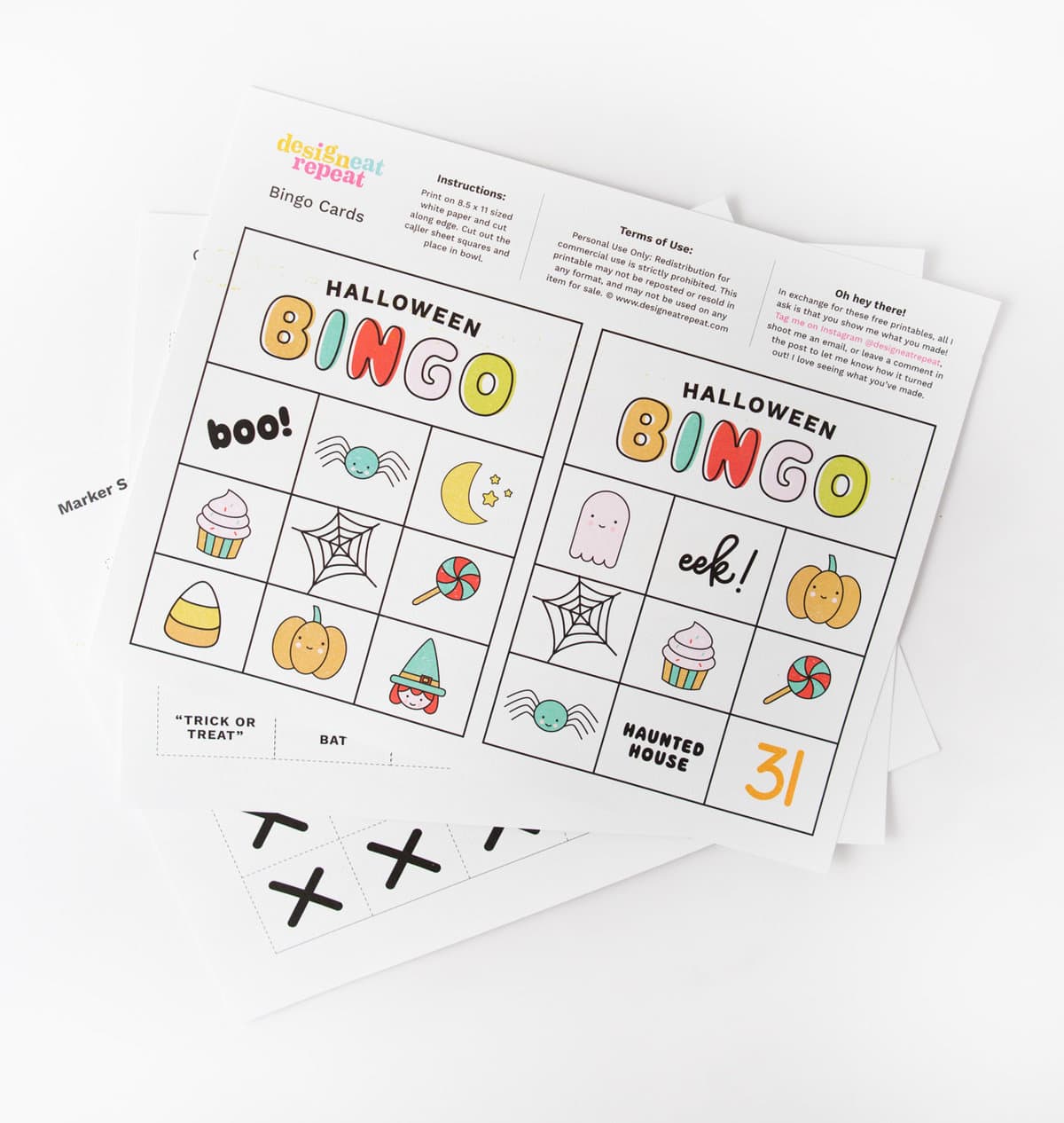 Step 2: Cut out bingo cards & calling cards
Cut out the bingo cards from the Halloween themed bingo cards. Each sheet will give you two 5×6″ cards.
Also included in the download is a "caller's page". Use scissors or paper-trimmer to cut out each of the squares. If you prefer not to deal with the little squares, you can use a pencil to mark each icon off as you call (or to make it reusable, slip the sheet into a plastic page protector and use a dry erase marker to mark off).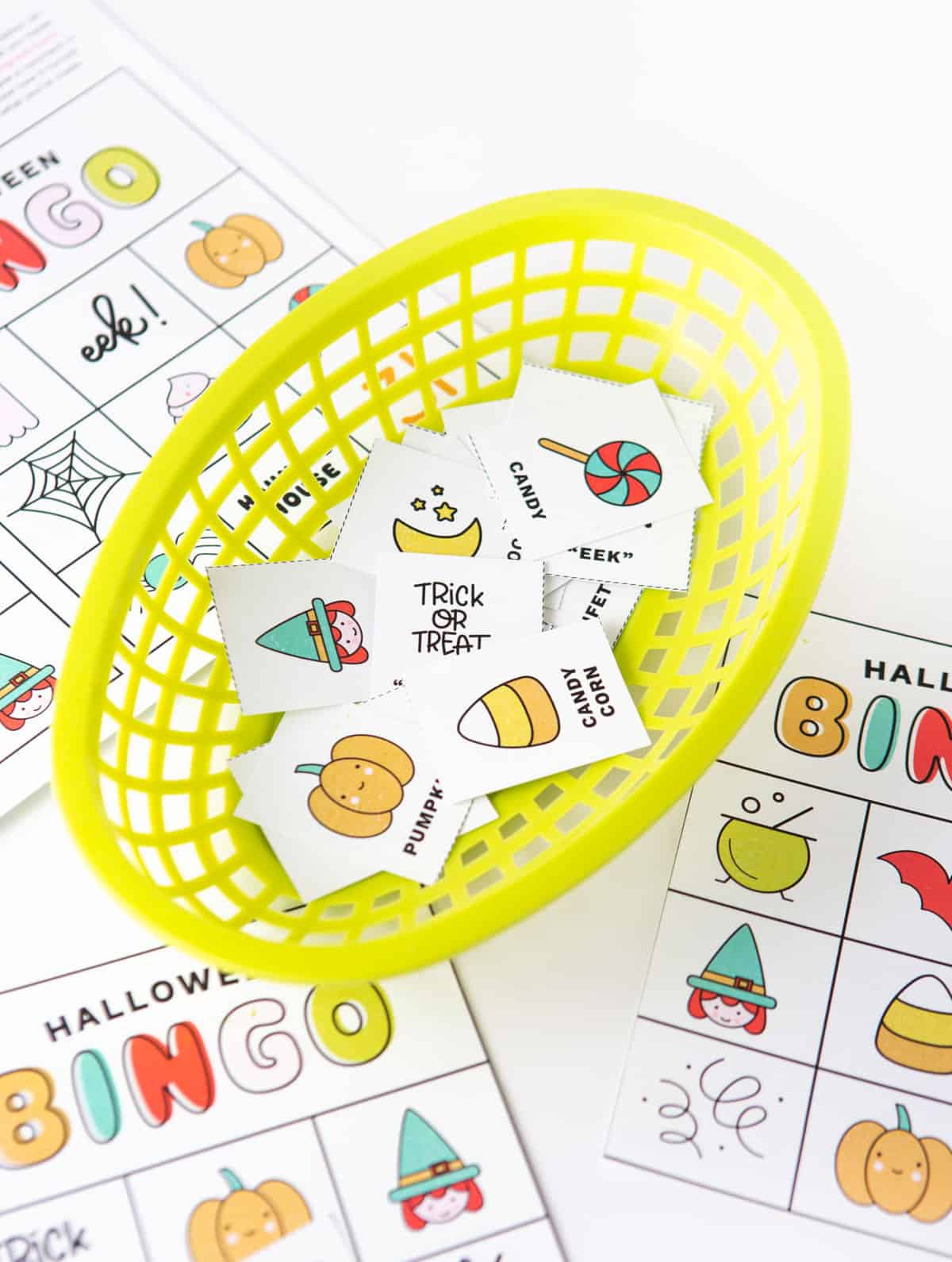 Step 3: Cut out chips
Print out the "X" chips and give each player 9 pieces. If you have a lot of players and don't want to cut these out, you can also just play with M&M's! To do so, just put a bowl at each table.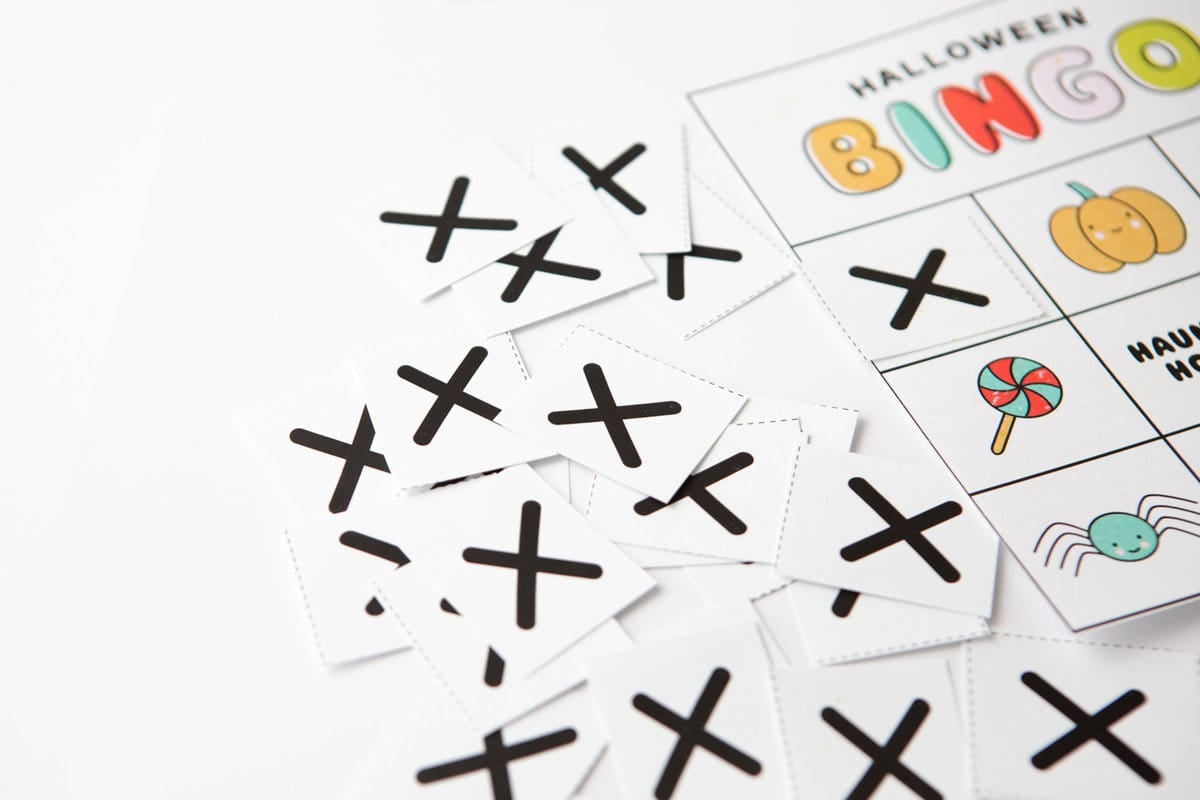 Step 4: Organize & Play!
Once you have the call sheet cut out, place them in a bowl or basket. This is where you'll draw the numbers from as you call each one. Keep scrolling for how to play, as well as ideas for Halloween bingo prizes!
Pssst! Print our Printable Christmas Bingo Cards next!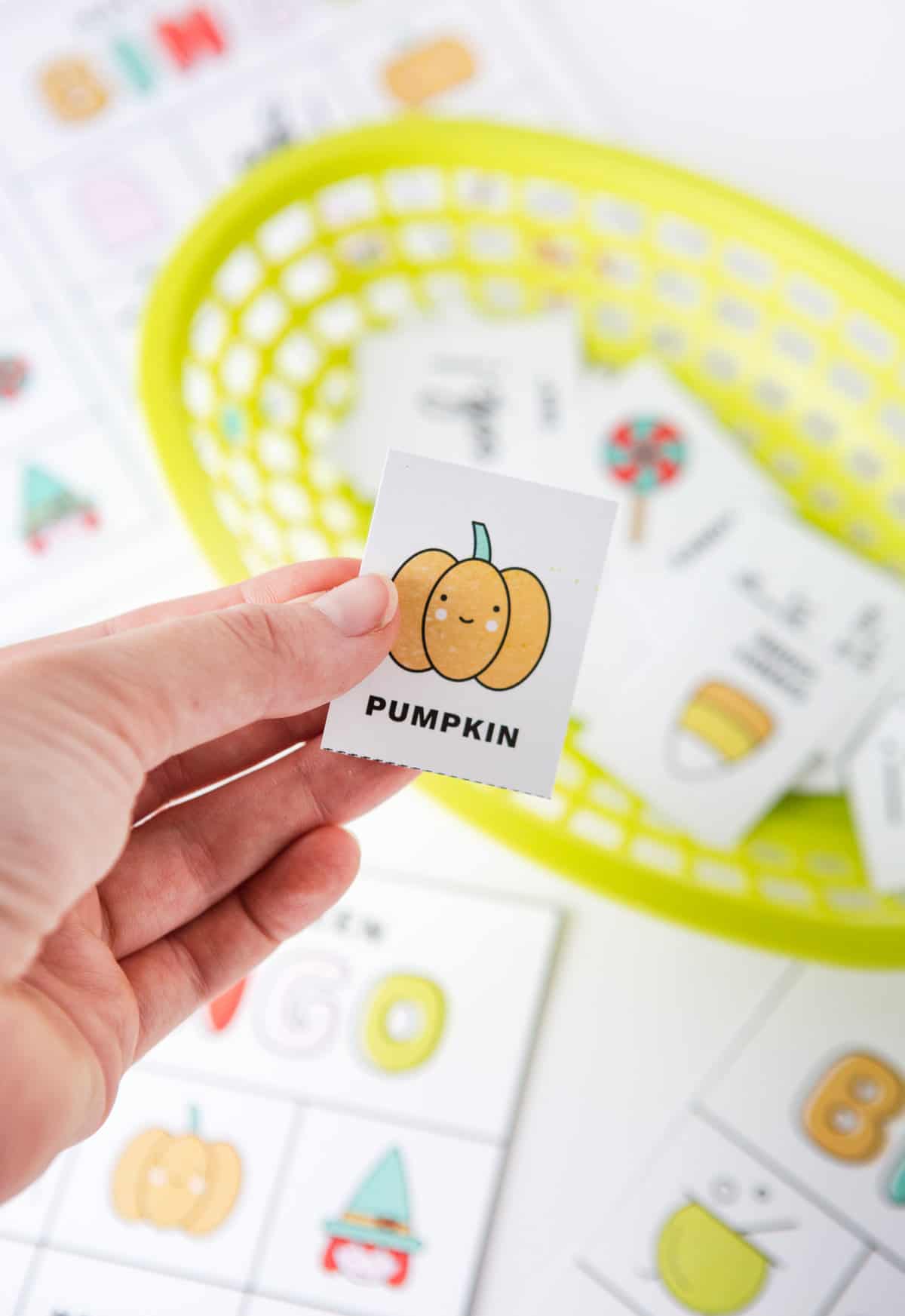 Frequently Asked Questions:
How to Play Halloween Bingo:
The instructions for Halloween bingo are exactly like regular bingo or number bingo cards.
Give each guest a bingo card and set of 9 tokens.
Select a "caller" and have that person draw the icons out of the basket, calling out the item each time.
When called, the players will place a "X" token on the matching icon.
When a player gets 3 in a row, they will call out bingo and the game will end.
To start again, simply place the icon cards back in the bowl, clear the boards, and start again.
Prizes for Free Printable Halloween Bingo Game
Gift cards
Halloween trinkets in a plastic bag
Coffee cup with Starbucks gift card
Halloween cookies
Fun tabletop toss games or playing cards
What size are these Halloween Bingo Cards?
These cards measures about 5 x 6″ inches when printed and cut.
What paper weight is best for these?
I used 65lb. white cardstock but you can definitely just use normal text-weight paper.
What else can I use for bingo tokens?
Use wrapped Halloween candy or candy corn, cereal, buttons or coins for the tokens!
Do you have bingo cards for other holidays?
I sure do! Check out our full collection of printable bingo cards below!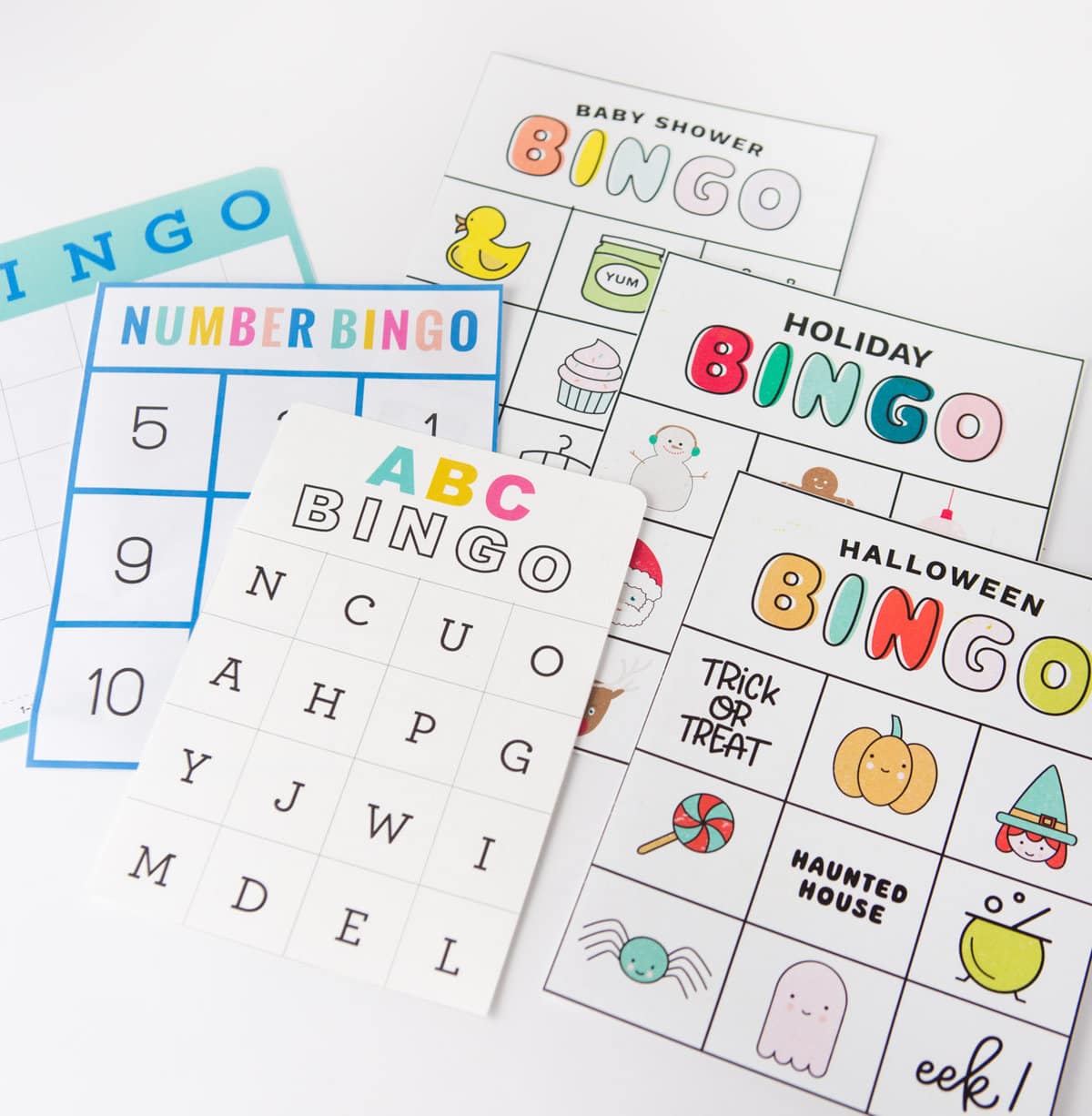 Please note that these files are for personal use only and redistribution or reselling for commercial use is strictly prohibited. If you would like to spread the word about this printable, you are free to do so but (A) must link directly back to this post for download (please do not link directly to the printable download file) and (B) may only use one image from the post. Thank you for your cooperation!