Put together the perfect holiday cookie tray with these soft & moist Christmas cookie recipes! From peanut butter to chocolate, I've got you covered with five of my family's favorite cookie recipes! Say goodbye to the dry, hard cookie trays and say hello to these irresistible crowd favorites!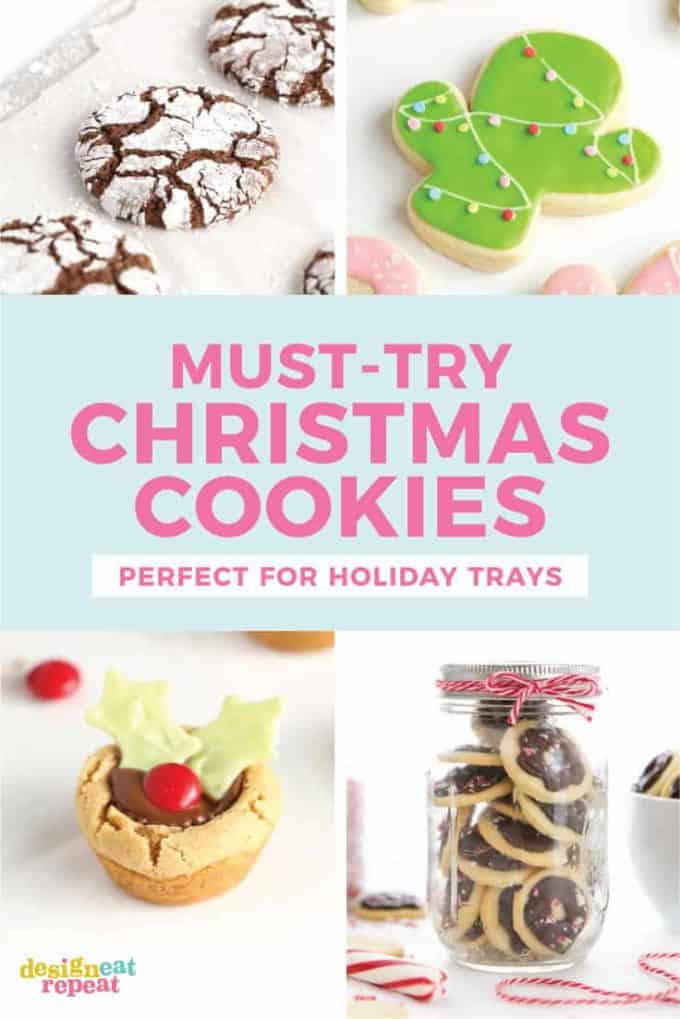 It's probably no secret by now that I've been deemed the Christmas cookie taker to holiday family gatherings. Every year, I dream up ideas of bringing new & innovative cookies to the family gatherings…but each year, I end up just sticking to the same 5 recipes. Because hey, you gotta give the people what they want. If I dared showing up without the precious peanut butter cup cookies, I might not be invited to next year's party.
So today, I'm going through 5 of my favorite Christmas cookie recipes! Each are easy to make and fun for the kids to help with.
These are hands down the family favorite (can you blame them?). A mini Reeses cup is nestled into the center of a soft, peanut butter cookie and honestly, if I were Santa I would just demand these cookies to be at all 500 million homes.
Get the Recipe: Reeses Peanut Butter Cup Cookies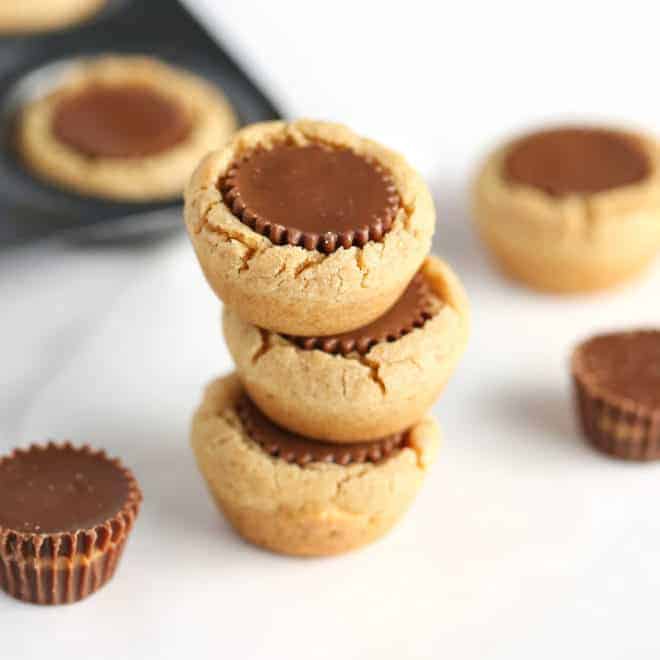 Keep them simple or switch things up and turn them into holly leaves!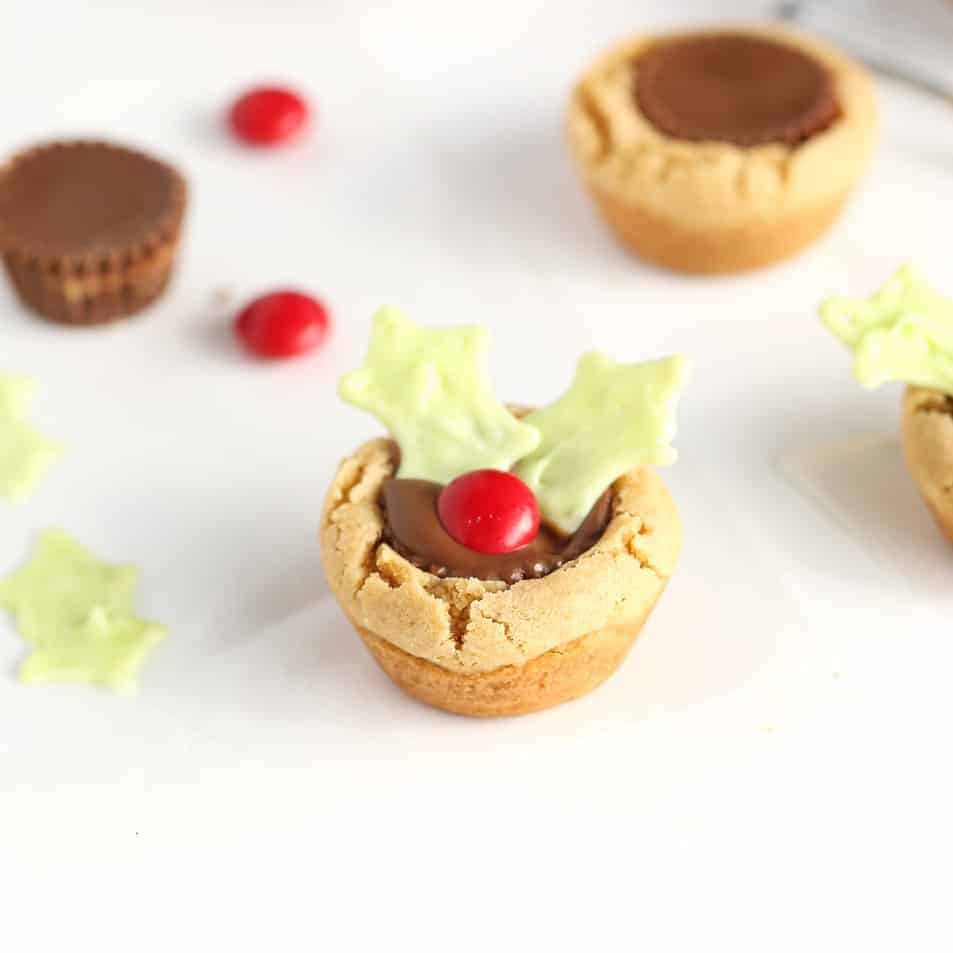 It wouldn't be holiday baking without cut out sugar cookies. These cookies the perfect mix of thick, moist, and soft – and make for a perfect addition to holiday cookie trays. Decorate with easy sugar cookie icing in all one color or get a little fancy and add sprinkles!
Get the Recipe: Cut Out Sugar Cookies |  Easy Sugar Cookie Icing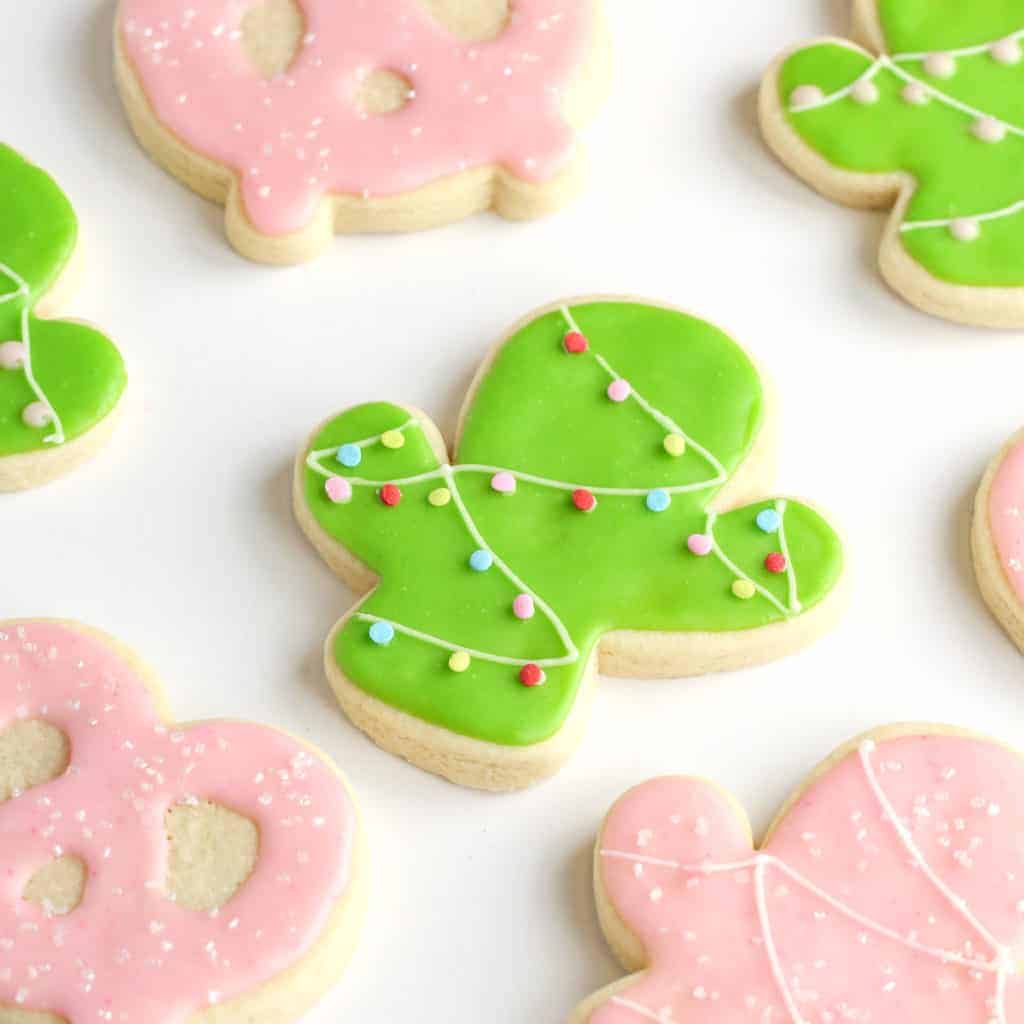 Imagine a soft, chewy brownie sprinkled with powdered sugar and now think of that in cookie form. These chocolate brownie cookies are not only delicious, but they give holiday cookie trays that wintery, snowy vibe. This is another one of those Christmas cookie recipes that I can't get through the season without someone requesting!
Get the Recipe: Chocolate Brownie Cookies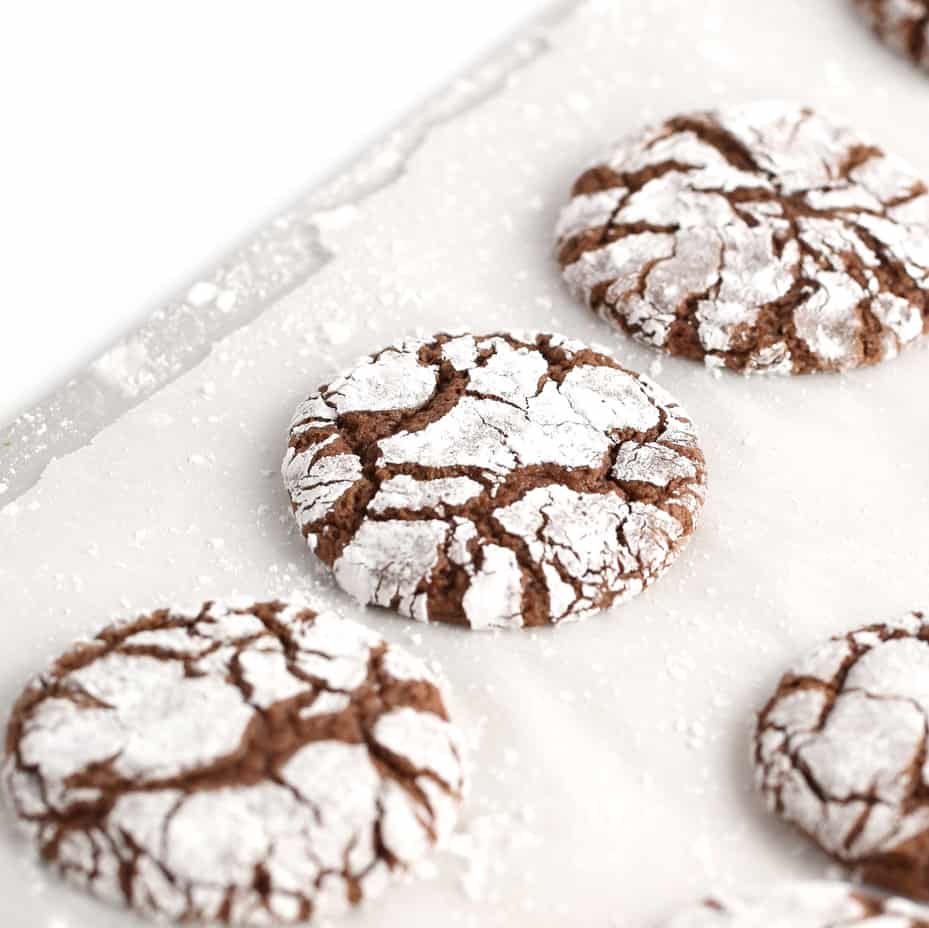 Not feeling the cut out sugar cookies? Skip the rolling pin and instead make these no roll sugar cookies! The great thing about these cookies is that you can transform them for any holiday simply by changing out the sprinkle colors. So ditch the rainbow sprinkles and instead use red and green to match the season!
Get the Recipe: No Roll Sugar Cookies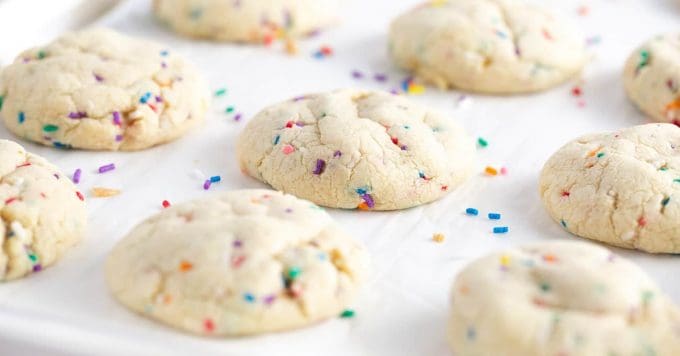 Dark Chocolate Peppermint Butter Wafers
It wouldn't be a Christmas cookie tray without a little peppermint involved! These dark chocolate peppermint wafers are small in size, which make them the perfect cookie to fill in gaps (and for popping in your mouth!). Made with a sugar cookie base, these have a slightly crunchy base topped with peppermint dark chocolate.
Get the Recipe:  Dark Chocolate Peppermint Butter Wafers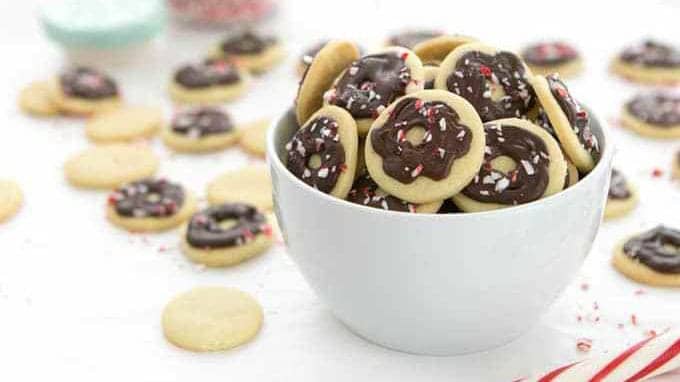 These little morsels also make for a fun cookie in a jar gift! Simply place in a mason jar and finish off with twine and a cute gift tag!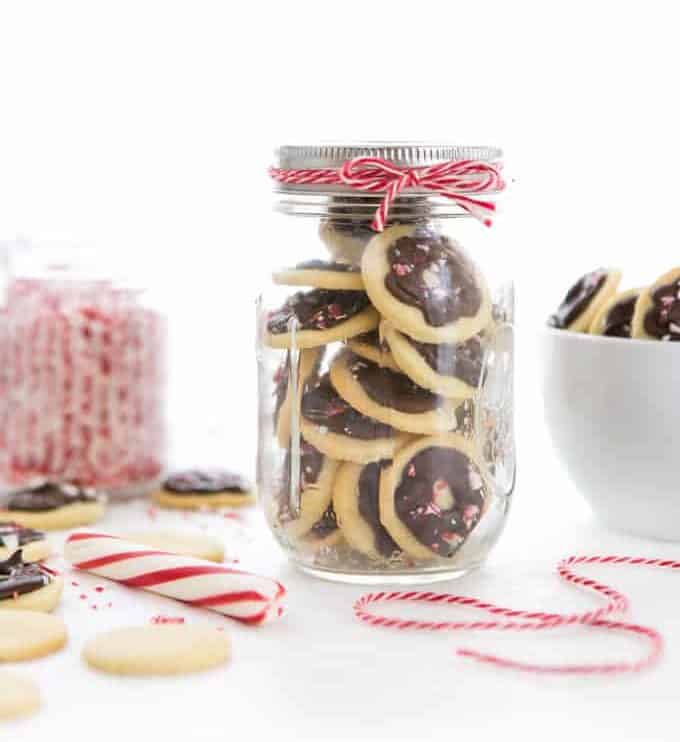 Looking for a fun way to gift all these cookies?
I've got ya covered with an assortment of DIY cookie tray printables to help you take those plates and neighbor gifts up a notch!