Hey, hey everyone! Hope you had a great weekend…and an especially great LONG weekend for all my fellow Thanksgiving celebrators! I had a nice relaxing weekend full of naps, food, seeing the Hunger Games (why must it be over?!), and designing some of the final printables for this Christmas season! I had plans to go to the studio and finish up the shoots, but mother nature and snow had some different plans and I ended up having to turn around after my car about slid through two intersections. Wouldn't that be a story to tell the officer as I crash into a light pole. "Yes sir, that's correct. I DID need to go out and drive in this weather because I had some cookies & wrapping paper I needed to photograph!" Sounds about normal, right?! Rightttt.
So although I didn't get those things shot, I do have several projects to hold us over until next studio day…starting with these Christmas tree ice cream cone wrappers that I've been dying to post! Some of my most popular projects have been ice cream cone wrappers and I wasn't about to leave Christmas out of that party!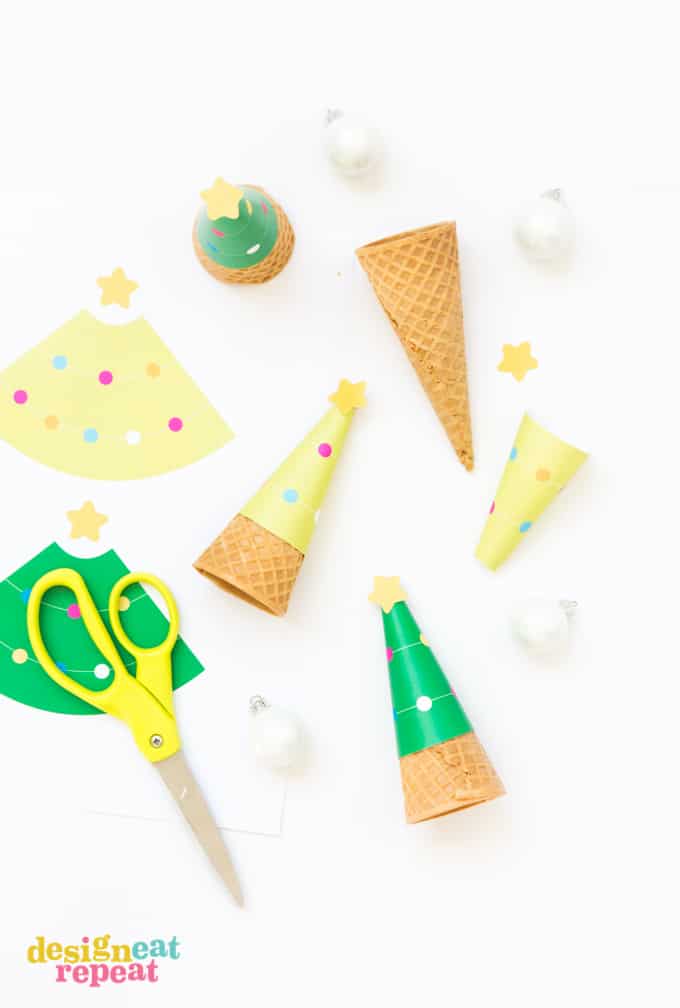 I sent a picture of these to my sister after making them and asked her what she thought they were. All she texted back was "ice cream cones" (obviously) followed by "no one eats ice cream at Christmas". Such a sensible and logical one that one is. YES, the majority of people may not eat ice cream for Christmas but they will now when they can eat it from a Christmas tree cone!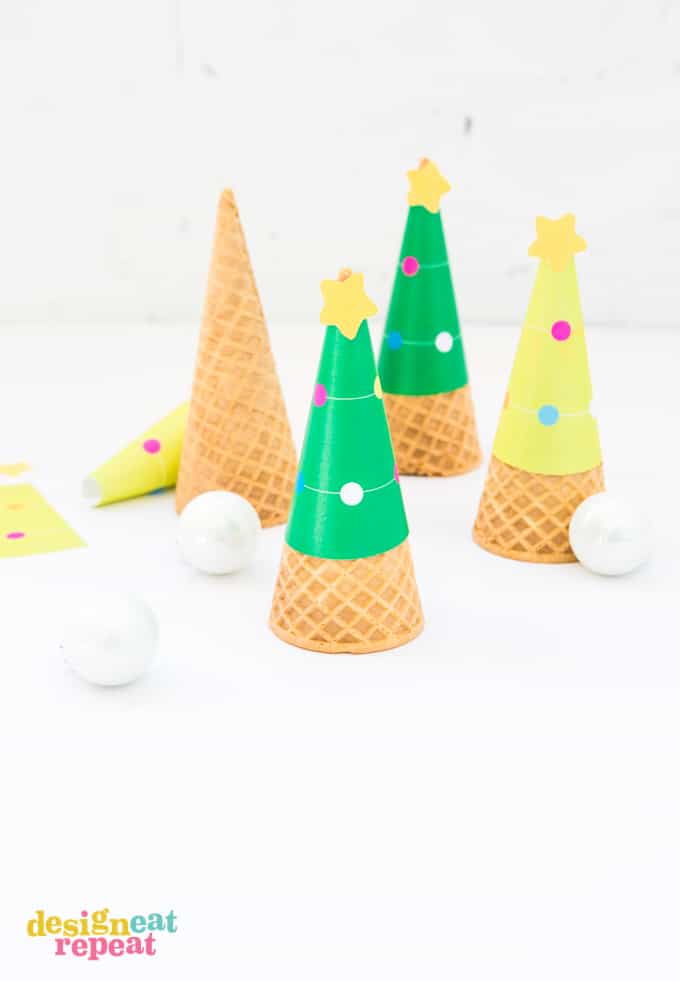 Cut out each wrapper, wrap them around some tasty waffle cones, and top it off with a star! I got these small waffle cones at ALDI, but the printable is designed to fit cones that are 4.5 inches in height and 1.75 in diameter (at the top circle opening).
So who's with me? Let's all start making ice cream "a thing" for Christmas and live happily ever after? Yes? Good.
Please note that these files are for personal use only and redistribution or reselling for commercial use is strictly prohibited. If you would like to spread the word about this printable, you are free to do so but (A) must link directly back to this post for download (please do not link directly to the printable download file) and (B) may only use one image from the post. Thank you for your cooperation!