The watermelon icecream cone wrappers from a few weeks back turned out to be a hit, so I figured I'd pick another fruit out of the basket and see what else could be done! I'm seriously considering making a whole collection of fruit-inspired icecream printables for my new shop, but until that day, I give you….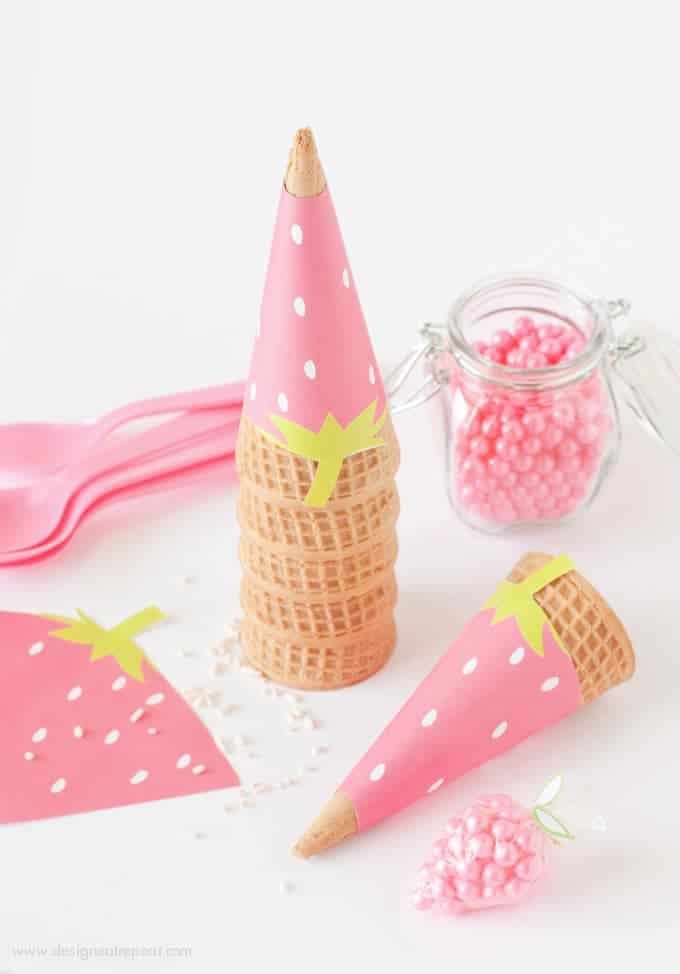 A family of berrylicious ice cream cone wrappers!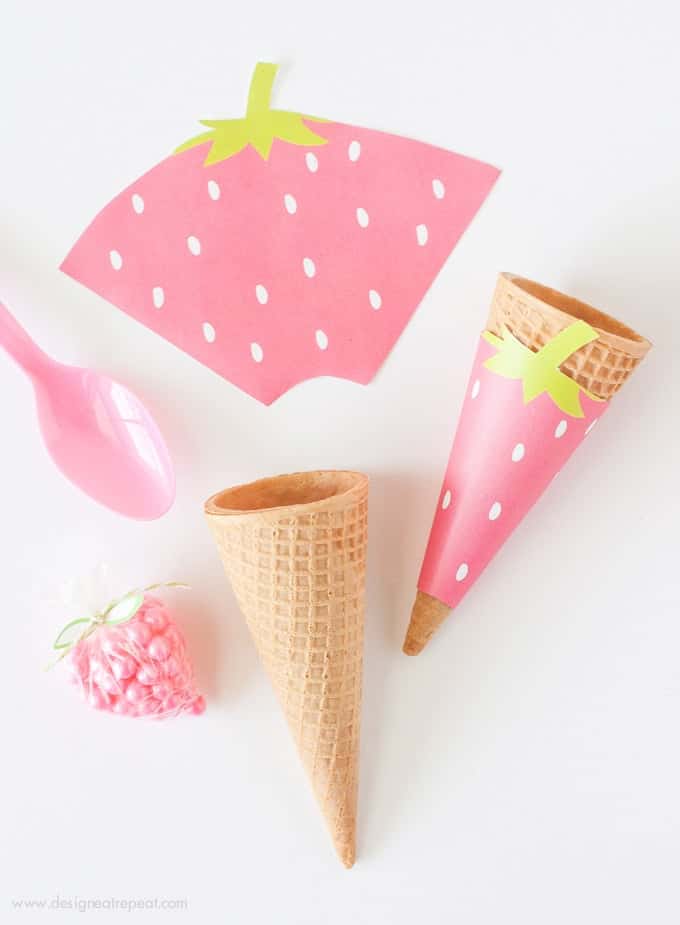 Pair them with their sister, and before you know it, you'll have a table full of fruity coneheads. Like I mentioned in the last post, I got these small waffle cones at ALDI, but the printable is designed to fit cones that are 4.5 inches in height and 1.75 in diameter (at the top circle opening). So if you're on the hunt for the right size of cones, that's where I got them!
With all the strawberry inspired projects lately, a round up post is soon to come. Between icecream cones, sprinkle party favors, and angel food jars, I feel a major strawberry party coming on. Who's in?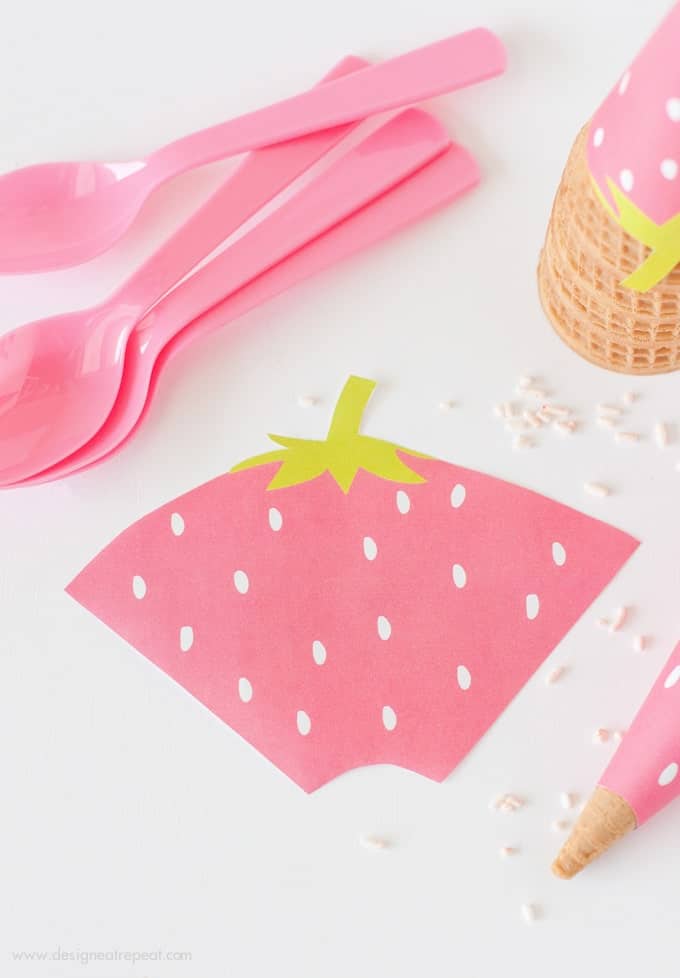 ***  IMPORTANT: Printable Will Be Emailed Within 48 Hours (Not Instant Download) **
With strawberry season creeping up on us (and cheap berries at the store), I have to ask: What is your favorite thing to do with fresh strawberries? (I'm a sucker for a homemade waffles piled with a 80/20 berry to waffle ratio. Or homemade berries & cream probably comes in second.)