Skip the store and print off these adorable FREE printable congratulations baby cards! With multiple designs & matching envelopes, these are perfect for anything from congratulations pregnancy cards, printable baby shower cards, or new born baby cards! Comes in 3 color schemes; rainbow, pink, and blue!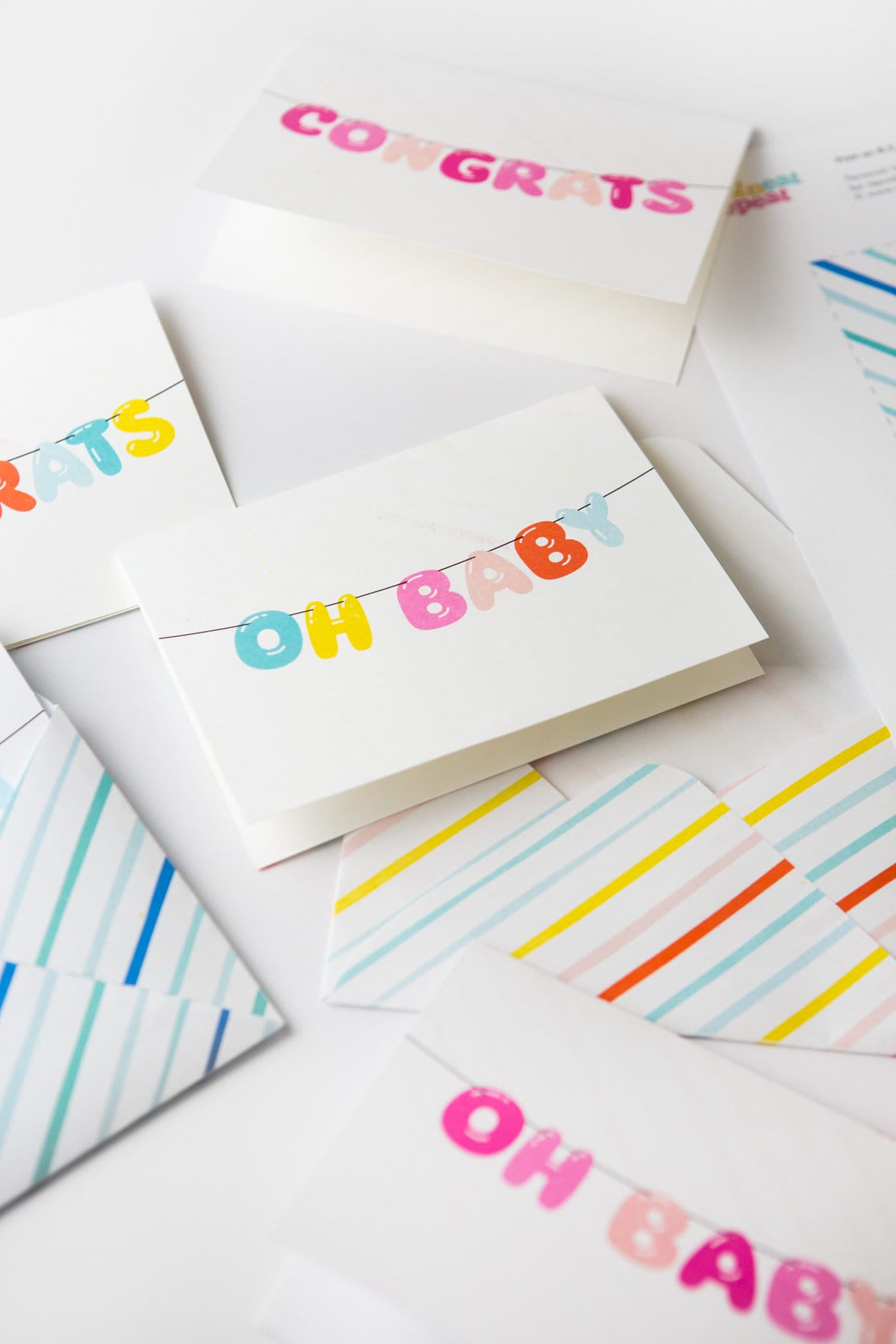 There's Multiple Ways to Use These Congratulations Baby Cards!
These balloon alphabet banner cards are versatile for all your baby giving needs! With rainbow, pink, and blue color schemes, we've got you covered for every scenario!
Use the "Congrats" or "Oh Baby" design and mail to a friend or family member as a congratulations pregnancy card.
Print off a few copies of the "Oh Baby" design and keep on hand for free printable baby shower greeting cards.
Attach the card to a gift for quick, new baby cards to make at home! You can even pair them with a gift card in my baby shower favor bag for a quick DIY baby gift!
And don't forget! Even if you don't know the gender of the baby, you can print off the colorful rainbow design for a gender neutral option. But hey, it's 2019 and the whole blue and pink thing is kind of overrated isn't it?!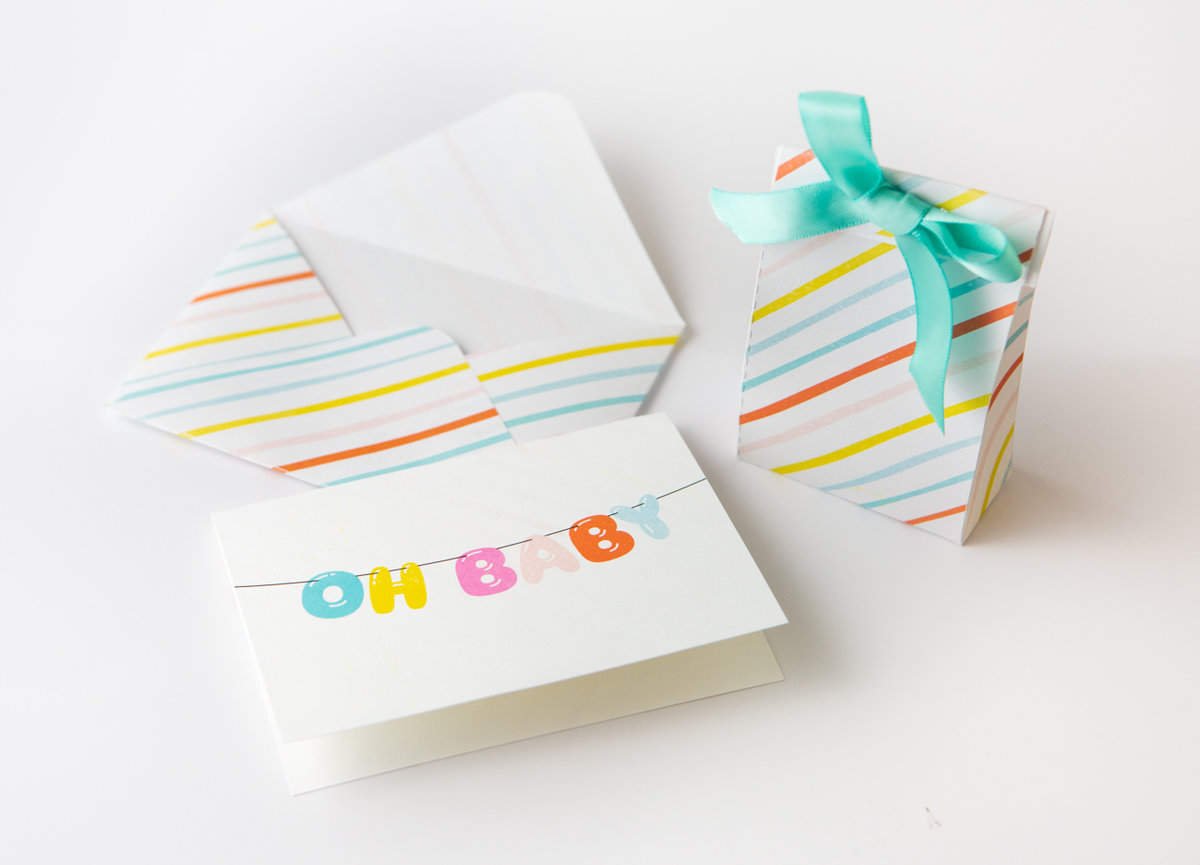 What You Need to Make Congratulations Baby Cards
To make these printable baby cards, you'll need white cardstock, scissors, double-sided tape (if making the envelope!), and the greeting card & envelope printable template. I've included instructions and cutting guides on the download, so you know exactly where to cut, score, and fold.
Materials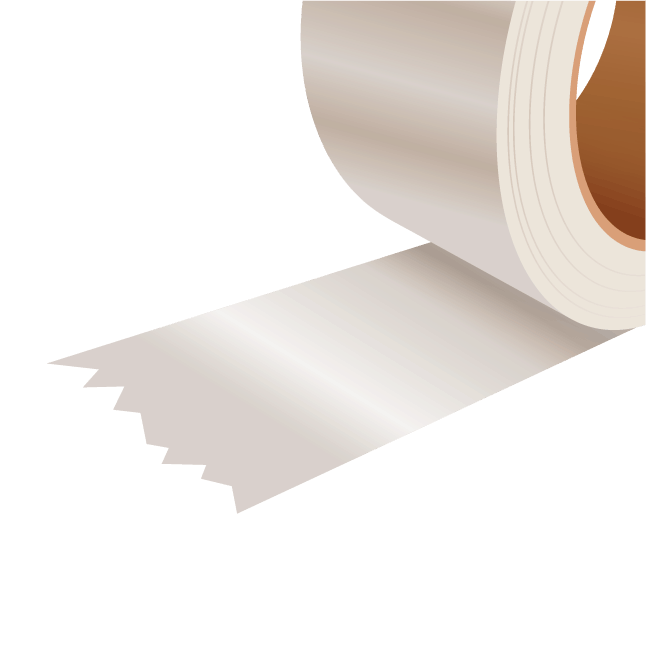 Double-Sided Tape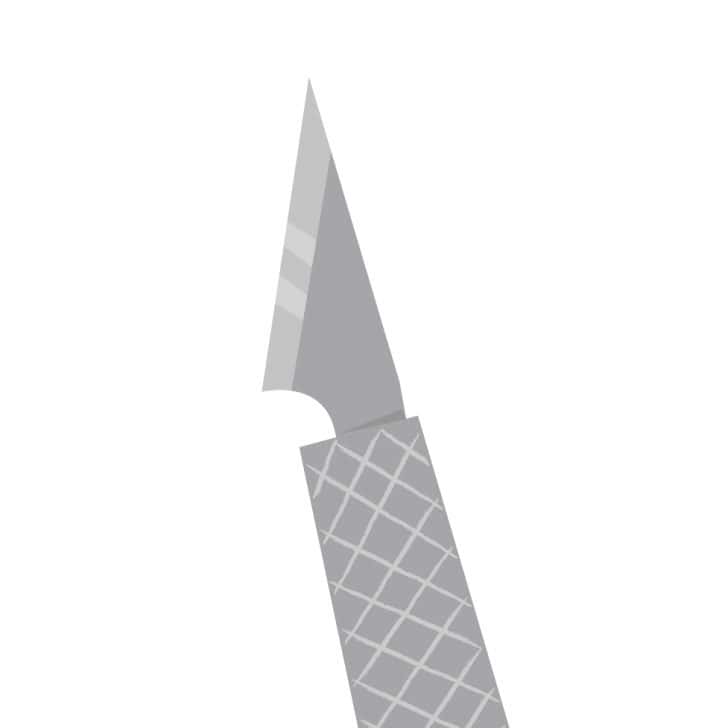 Exacto Knife or Scissors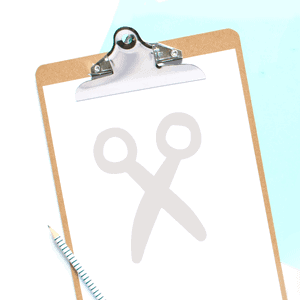 Printable Template
Printer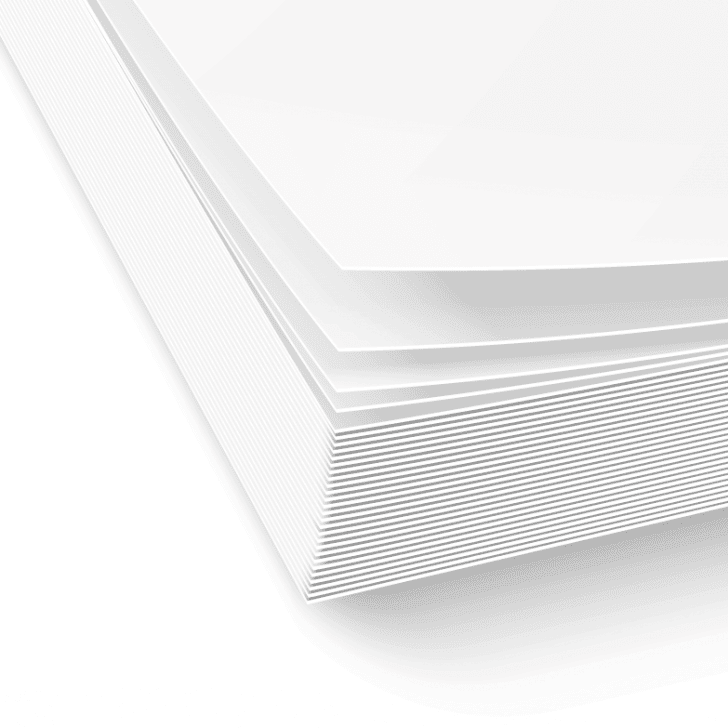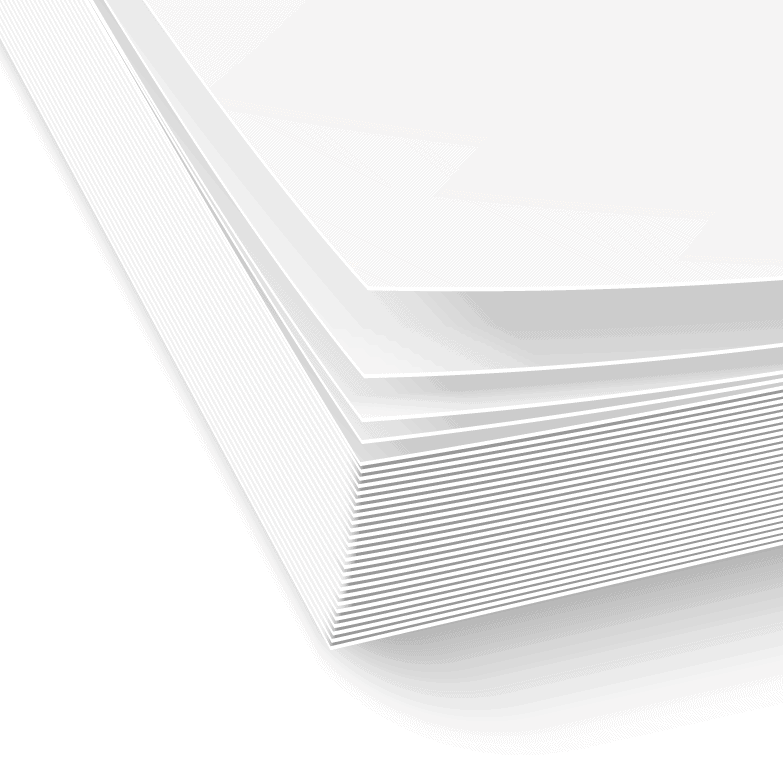 White Cardstock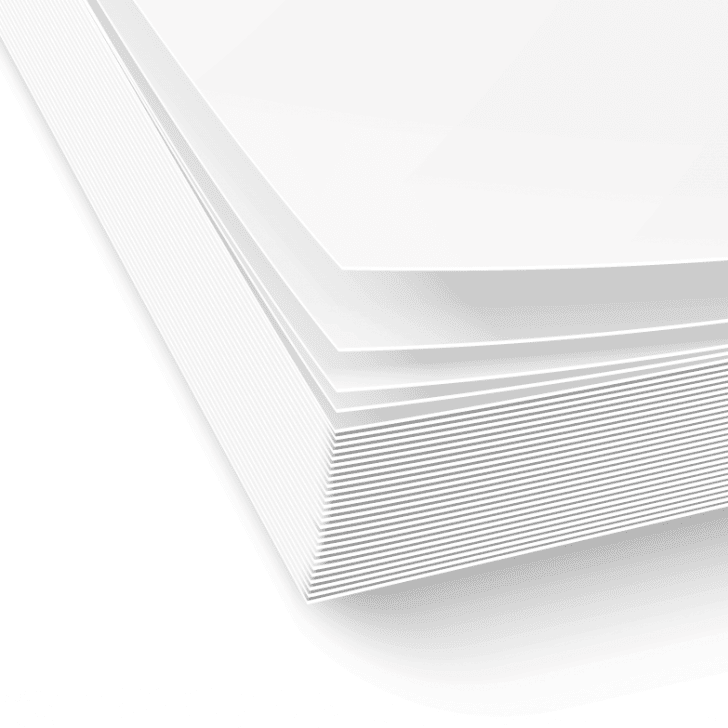 White Computer Paper
How to Make Congratulations Baby Cards
Step 1: Print
Download the printable new born baby greeting cards free download PDF and print on 8.5 x 11″ white cardstock (I use Neenah 65# Bright White).
Tip: If making the envelope, you'll want to print that page on a thinner, normal text-weight paper (like normal computer paper). This will make it easier to fold, as cardstock requires cleaner folding and stronger adhesive.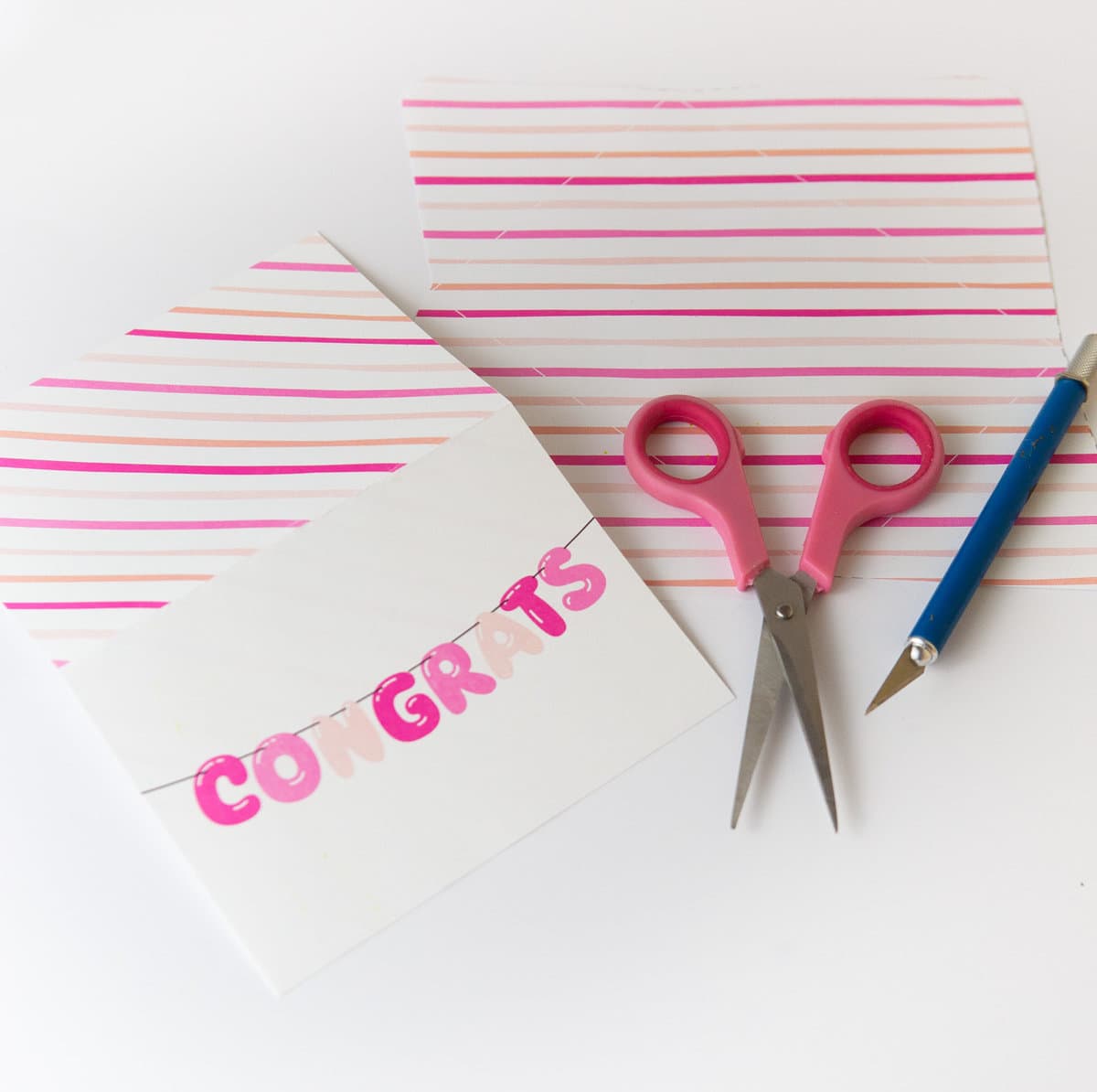 Step 2: Cut and Fold
To make the card, simple use a scissors to cut along the edges. Fold the card in half and set aside while you make the envelope!
To make the envelope, cut around the edges and then fold where indicated on the PDF. To keep these lines from standing out, you'll notice thin white lines where you should fold. Once folded, adhere with double-sided adhesive where indicated.
Step 3: Customize & Gift!
Now it's time to add those new baby well wishes to your card. Whether you're writing a greeting card for a new born baby boy or girl, I've got you covered! I've included some ideas for what to write in a baby card because if you're anything like me, that can be the hardest part! You can also pair this card with a free baby shower favor bag by slipping in a gift card!
What to Write In A Baby Card
Congratulations on Expecting A Baby/Pregnancy
Trying to figure out tasteful congratulations on pregnancy messages can be a task. Use our suggestions below for some thought-starters!
Ahh I'm so happy for you guys – what an exciting time! You will be the best parents – what a lucky babe that will be! Can't wait to see what this new adventure has in store for you all & to meet that little bundle of joy soon!
Wishing you and your growing family all the best! Can't wait to meet him/her this Fall! (enter season).
A big congrats to the parents-to-be! Can't wait to see what this new adventure has in store for you all & to meet that little bundle of joy soon!
New Baby Boy Wishes & New Baby Girl Wishes
Need some versatile phrases, sayings, and new baby messages to write in your cards? Check out our list below!
Congratulations on the birth of your beautiful baby girl/boy! I can't wait to meet (her/him) and spoil (her/him) with all the love. Hope you're doing well & settling into this new adventure of parenthood. Soak in all the little moments & I look forward to seeing you guys soon! Lots of love, (your name).
Congratulations on your precious little addition! He/She is just too cute to handle. Hope everyone is doing well & you're adjusting to this new magical adventure (and getting some sleep!). Can't wait to meet him soon!
Ahh so happy for you two! She/He is the most perfect little angel and what a lucky kid to have such great parents like you. Hope all is well & we can't wait to meet him/her soon!
Congratulations on the new little man/princess! Can't wait to meet him/her! Welcome to the world, (insert baby name)! God bless, (your name).
Baby Shower Card Messages
Need some short & sheet wishes for baby shower cards? Check out our recommendations below for quick & versatile baby shower messages!
Wishing you all the love (and naps!) as you get ready for this little one! I'm so excited to meet him/her this Fall (enter season/month)!
Wishing you a healthy & happy last few months of pregnancy. Can't wait to meet him/her soon!
Sending all my love and prayers your way as you get ready to welcome your new bundle of joy! You will be amazing parents & I can't wait to see him/her soon!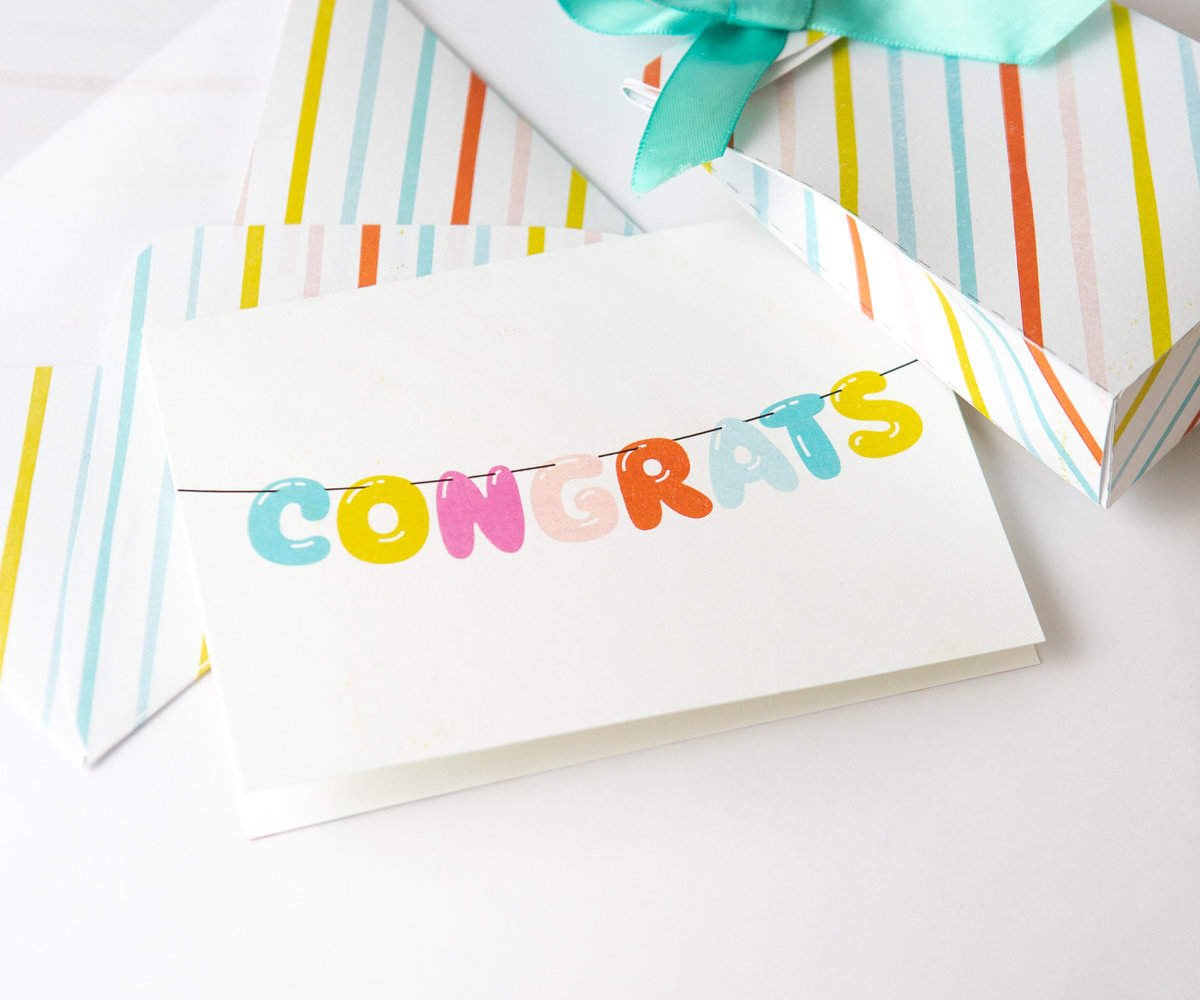 Frequently Asked Questions:
What size are these congratulations baby cards?
These baby cards measure 4 x 5.5″ inches when folded. They come in 3 designs, making them easy to customize to the gender of the baby. Use the blue congrats baby boy card or congrats baby girl card for baby showers or birth cards or skip the stereotypes and go full-fledge rainbow!
What paper weight is best for these?
I used 65lb. white cardstock for the card and a standard text-weight paper for the envelope. You definitely want something thicker than normal computer paper for the card, otherwise it will feel flimsy and cheap! And shhh! We're supposed to be keeping the "free" element a secret.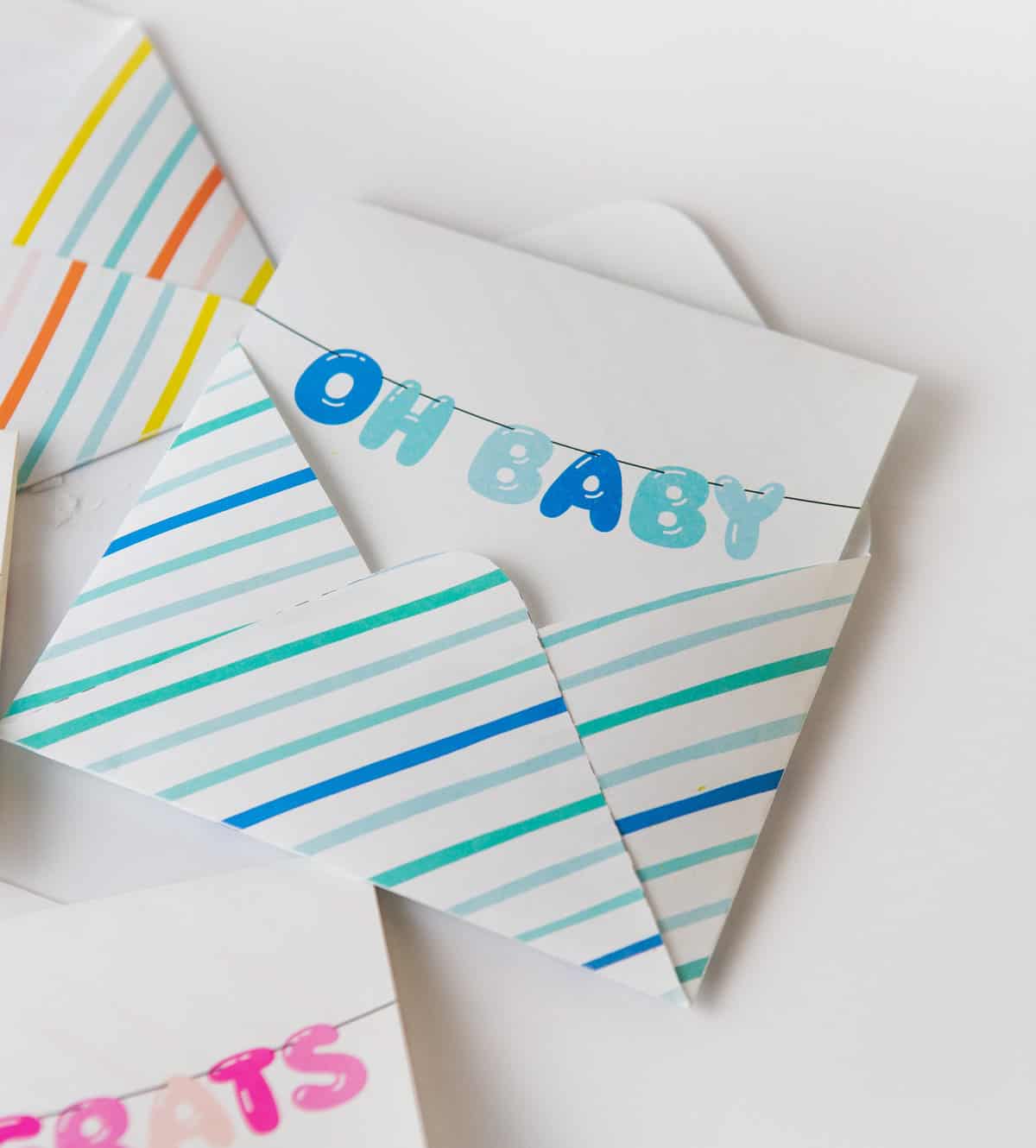 More Baby Shower Printables & Recipes
Please note that these files are for personal use only and redistribution or reselling for commercial use is strictly prohibited. If you would like to spread the word about this printable, you are free to do so but (A) must link directly back to this post for download (please do not link directly to the printable download file) and (B) may only use one image from the post. Thank you for your cooperation!