Need some last-minute wrapping paper & don't want to make yet another store run? This merry & bright FREE Christmas Printable Wrapping Paper is a fun and inexpensive way to wrap a gift! It can be printed at home in under 5 minutes & is perfect for dressing up your Christmas presents! While you're at it, print off some Christmas gift tags.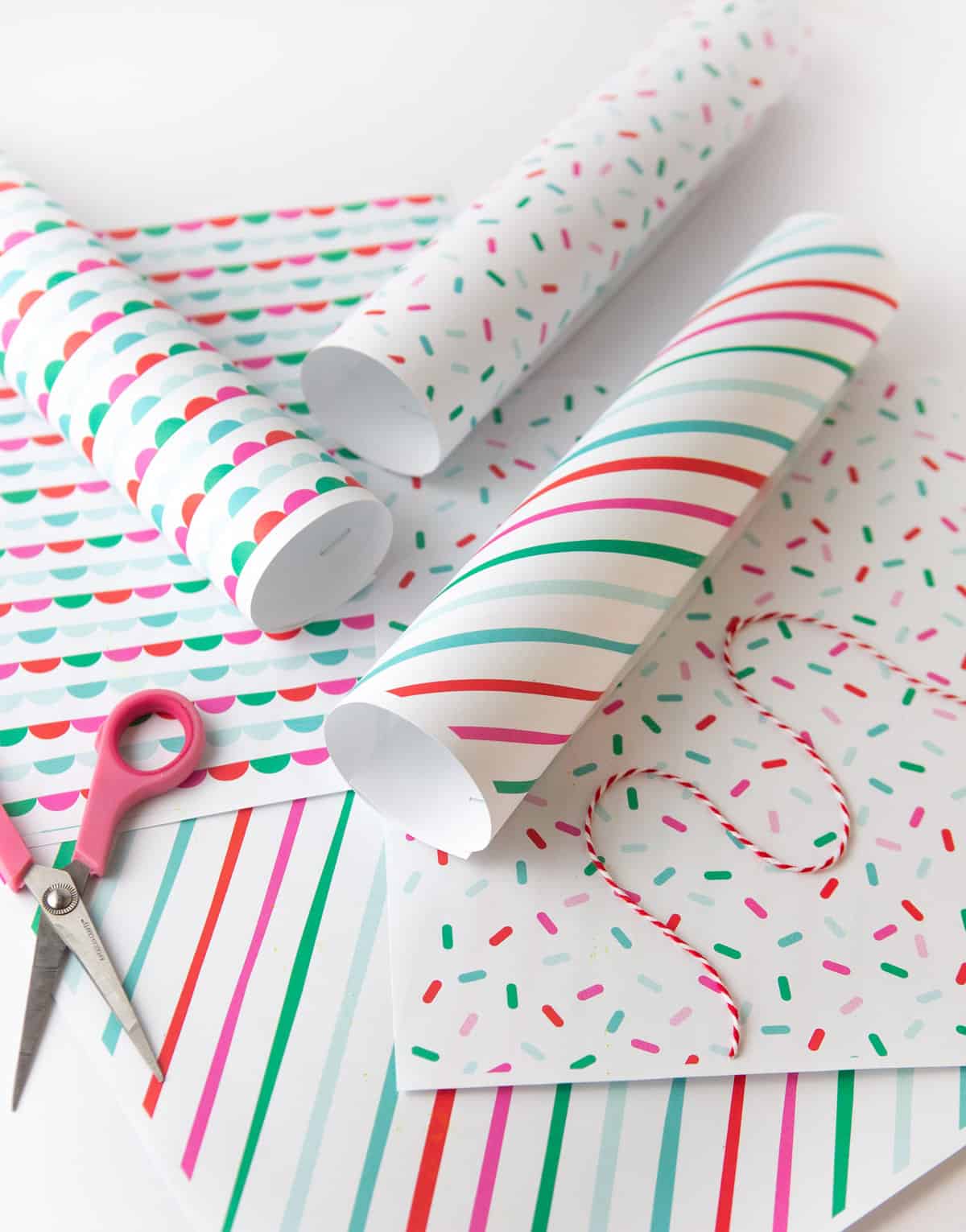 Why Printable Wrapping Paper Is Your New BFF
It's versatile. Don't need to wrap a gift? You can use the printed gift wrap make a quick card instead!

It makes cute cookie pouches! Simply wrap a cookie in plastic wrap then wrap with this printable paper. Attach Christmas gift tags and you have the cutest homemade cookie gift!
It's ready in minutes. With printable wrapping paper, there's not digging out the stash of rolls. With just ONE SHEET of paper, you can custom wrap small gifts in under 10 minutes!
It saves money. Free printable wrapping paper for Christmas saves time and money –print out custom wrapping paper when you need it and attach a matching printable tag!
It has a million uses! If you're a crafter, you can also just use this printable pattern paper for other paper crafts such as gift tags and scrapbook paper. Yay to printable paper crafts galore!
It can be used for several occasions! I've got another version of this cute printable birthday wrapping paper but in rainbow for birthdays, as well as a simple black and white printable gift wrap.
What You Need to Make Christmas Printable Wrapping Paper
To make Christmas printable wrapping paper, you'll need 8.5 x 11″ copy paper, a color printer, scissors, and tape.
Materials
Clear Tape
Printer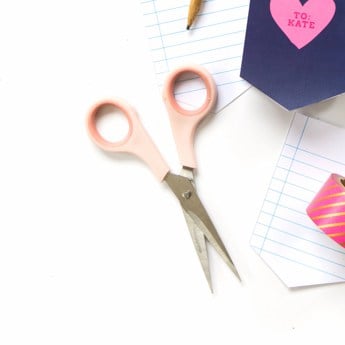 Scissors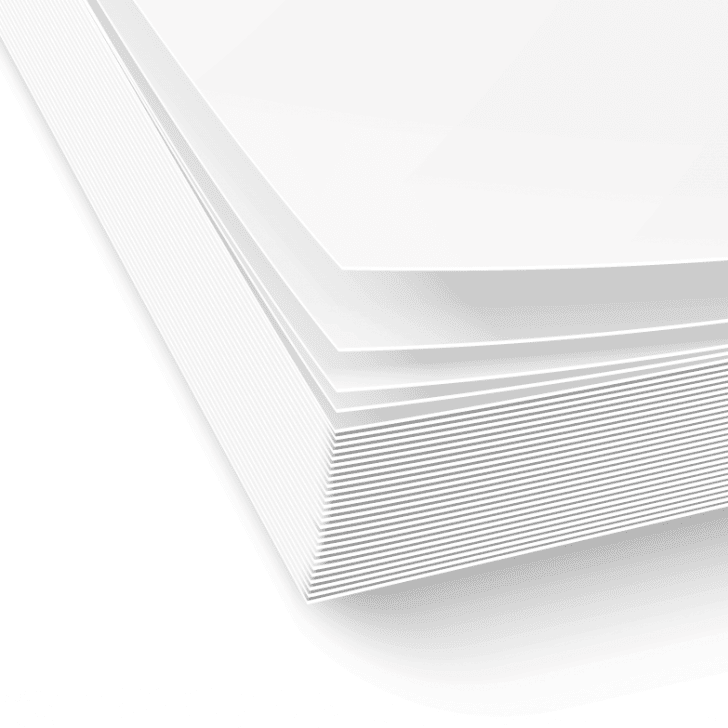 White Computer Paper
How to Wrap a Gift with Christmas Printable Wrapping Paper
Step 1: Print
Download the printable wrapping paper pdf and print on 8.5 x 11″ white copy paper. The 8.5 x 11" sheet is good for wrapping small gifts. If you need a larger sheet of gift wrap, then print out 4 of them to make a sheet of 17 x 22″.
Tip: You can print out as many sheets as you need to make large sheets of paper to cover any size gift. Note that most printers will leave an inevitable small white border around the edges, so you will need to trim them off if piecing sheets together.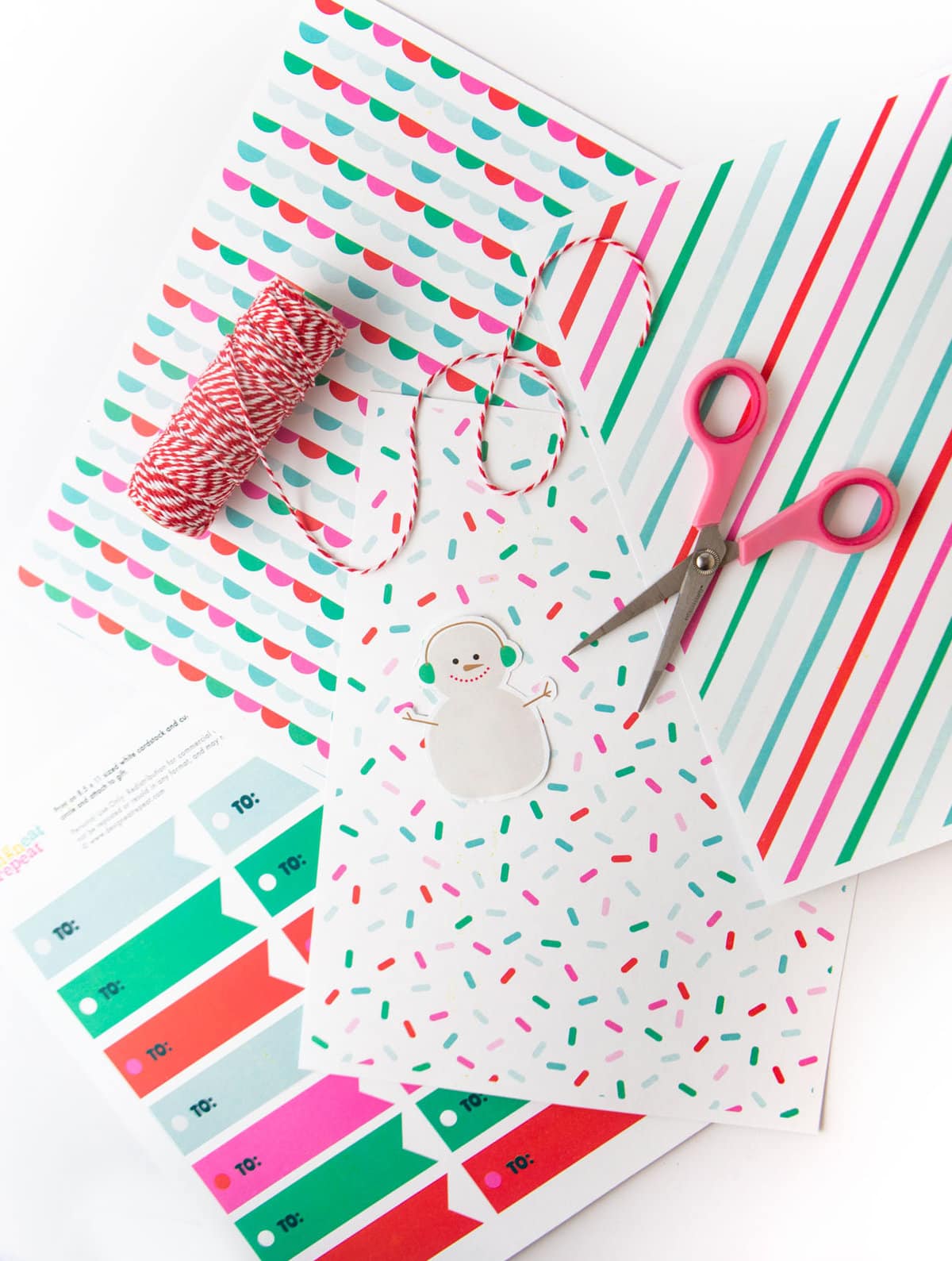 Step 2: Wrap, Embellish, and Gift!
Use the printable gift wrap paper as you would use store-bought wrapping paper. Finish off your gift with a matching ribbon or simple baker's twine, a Christmas gift tag, and a free printable Christmas Card, then gift away!
Have a small item that is odd-shaped? Gift it a small party favor bag or gift box with tissue paper and attach a printable gift tag!
Tip: Use double-sided tape for a clean, streamlined look.
Frequently Asked Questions:
How to Use Free Printable Wrapping Paper:
Grab the printable wrapping paper free online wrapping gifts in a pinch. Turn it into gift bags, gift tags, and cards, use to wrap books or line frames, and for scrapbooking. Pair with the matching Christmas gift tags!
What size are the pieces of paper?
The paper measures about 8.5 x 11″ inches when printed, which makes it ideal for smaller gifts. But you can tape together multiple sheets of the Christmas gift wrapper printable to wrap larger gifts!
What paper weight is best for these?
Standard copy paper is perfect for printing this paper. Thicker card stock is not recommend, as it will be too stiff to cleanly wrap.
What should I wrap with the free printable wrapping paper?
You can use the paper to wrap any type of small gift or use the paper for other paper crafts. Use for sprinkle scrapbook paper for a more fun vibe and the striped pattern for a more classic look. I wanted to create printable Christmas paper that felt a little less traditional and a little more merry & bright! Once wrapped, finish off with a Christmas gift tag!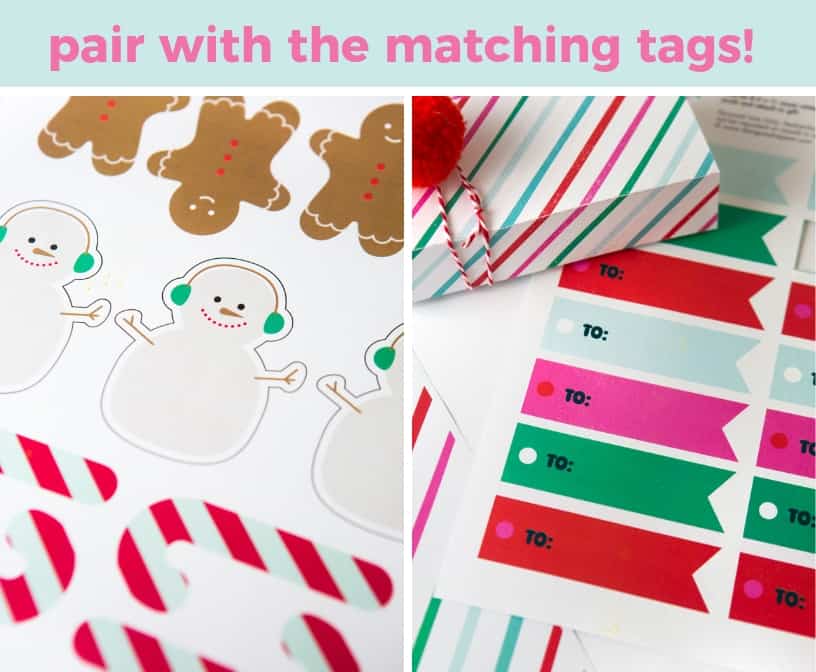 More Christmas Gift Wrapping Ideas & Printables
9 Free Christmas Printables

Christmas Tree Treat Box Printable
Free Printable Christmas Card
Illustrations by: Cassi Kennard for Design Eat Repeat
Please note that these files are for personal use only and redistribution or reselling for commercial use is strictly prohibited. If you would like to spread the word about this printable, you are free to do so but (A) must link directly back to this post for download (please do not link directly to the printable download file) and (B) may only use one image from the post. Thank you for your cooperation!