You don't need to be a pro (or spend 10 hours decorating!) to make super impressive Christmas cookies this holiday! Use these 5 EASY Christmas Tree Cookie Decorating Ideas to create perfect decorated sugar cookies! No finicky royal icing required!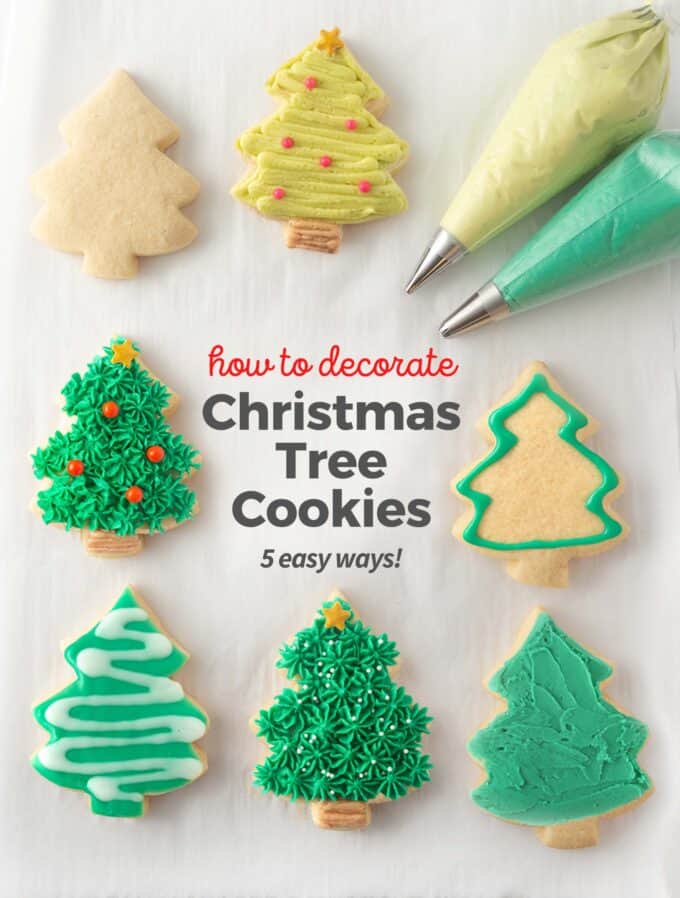 5 Christmas Tree Cookie Decorating Ideas That Are Actually Easy
When you google "Christmas tree cookie decorating ideas", most of the results are intricate, elaborately decorated sugar cookies using royal icing. While those are beautiful, I personally don't have the time or desire to spend 2 days decorating Christmas cookies that my 2-year-old cousin will take two bites of before running into the next room. But I still want them to be cute! Because let's be honest, I'm too Type-A to not show up with cute cookies.
So in this post, I'm showing you 5 ways to decorate Christmas cookies that are easy AND cute!
Psst! For help achieving the perfect green frosting color, check out How To Make Dark Green Icing (5 Shades!).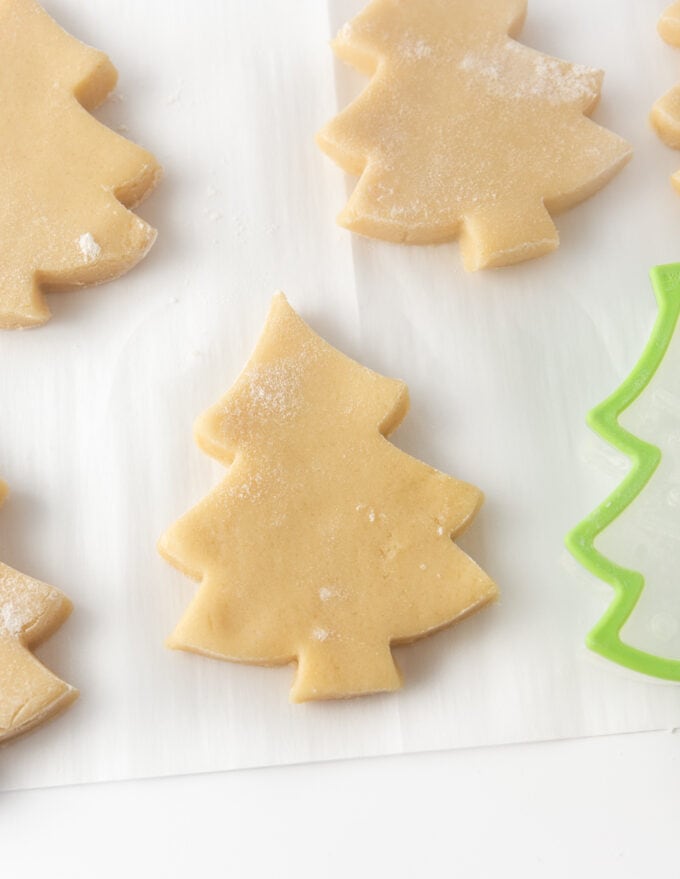 Cut Out Sugar Cookie Recipe
While you can certainly use any of these decorating ideas with premade dough & canned frosting, if you're going to the work of decorating, let's make the cookies actually taste good! Pair my thick cut out sugar cookie recipe with any of the frostings below for bakery-level taste, texture, and appearance! My Christmas Cookie Frosting is my favorite in terms of taste but you can't go wrong with any of the recipes linked below.
---
---
---
---
---
---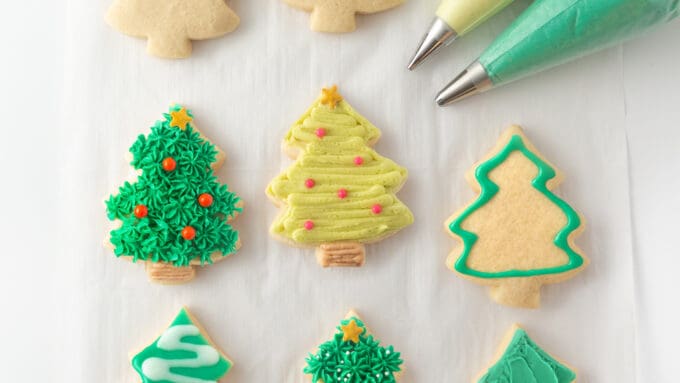 PSST! Don't want to decorate your cookies at all? Dye your dough green and make Easy Christmas Tree Cookies – a fun (and less messy) Christmas baking activity for kids!
For more sugar cookie recipes & ideas, check out my Cut Out Sugar Cookie 101 library!