Whip up a glass of freshly squeezed single serving lemonade in under 5 minutes with just a few ingredients! No sharing required.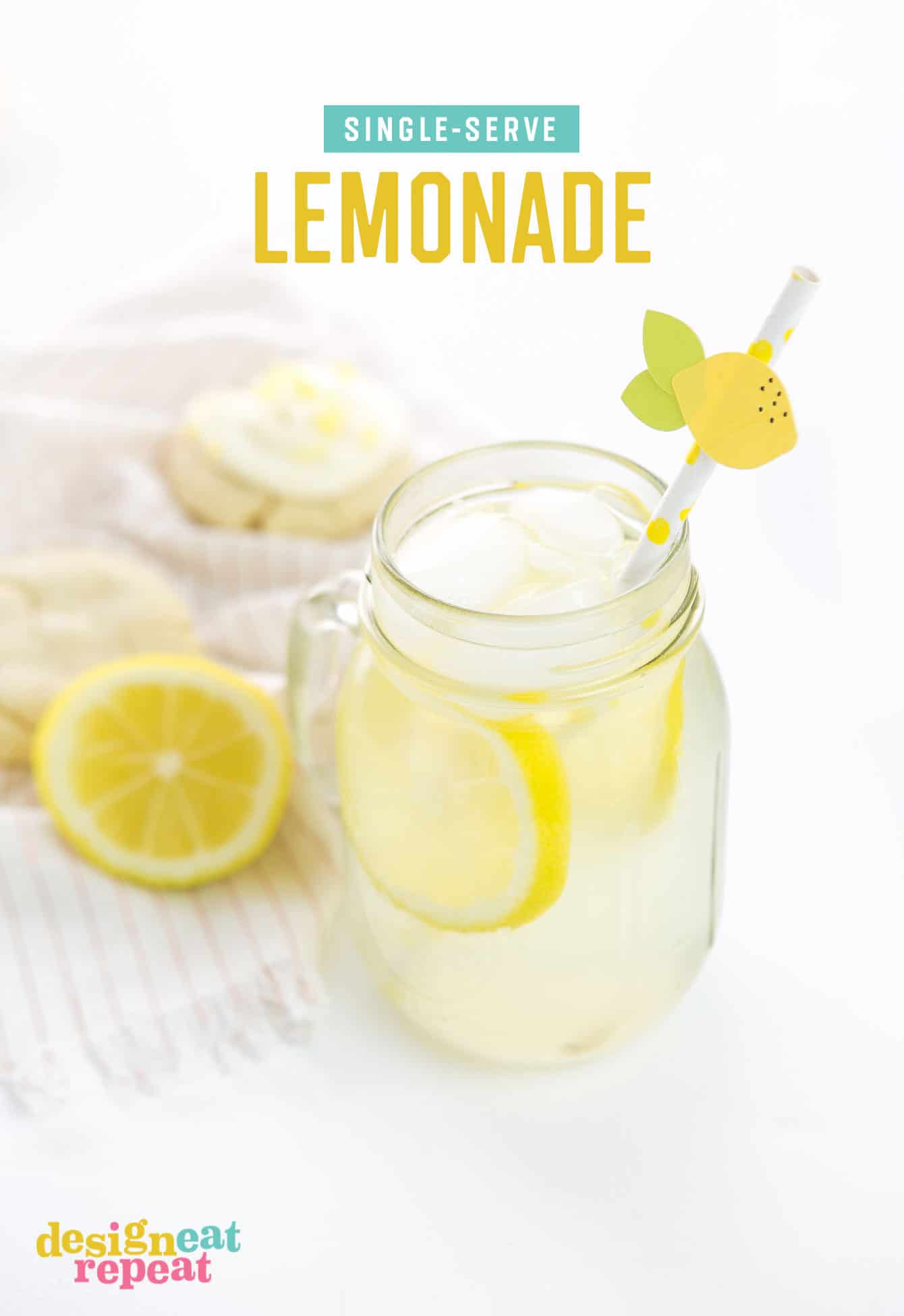 Upon arriving home from vacation and looking into an empty fridge, I found three sources of substance.  Leftover lemon cookies, sandwich bread, and 1 lemon.
And since I spent way too much money on eating out while on vacation, I decided it was time to get creative. So I whipped up a peanut butter sandwich, glass of lemonade, and topped it all off with a few bites of a leftover sugar cookie.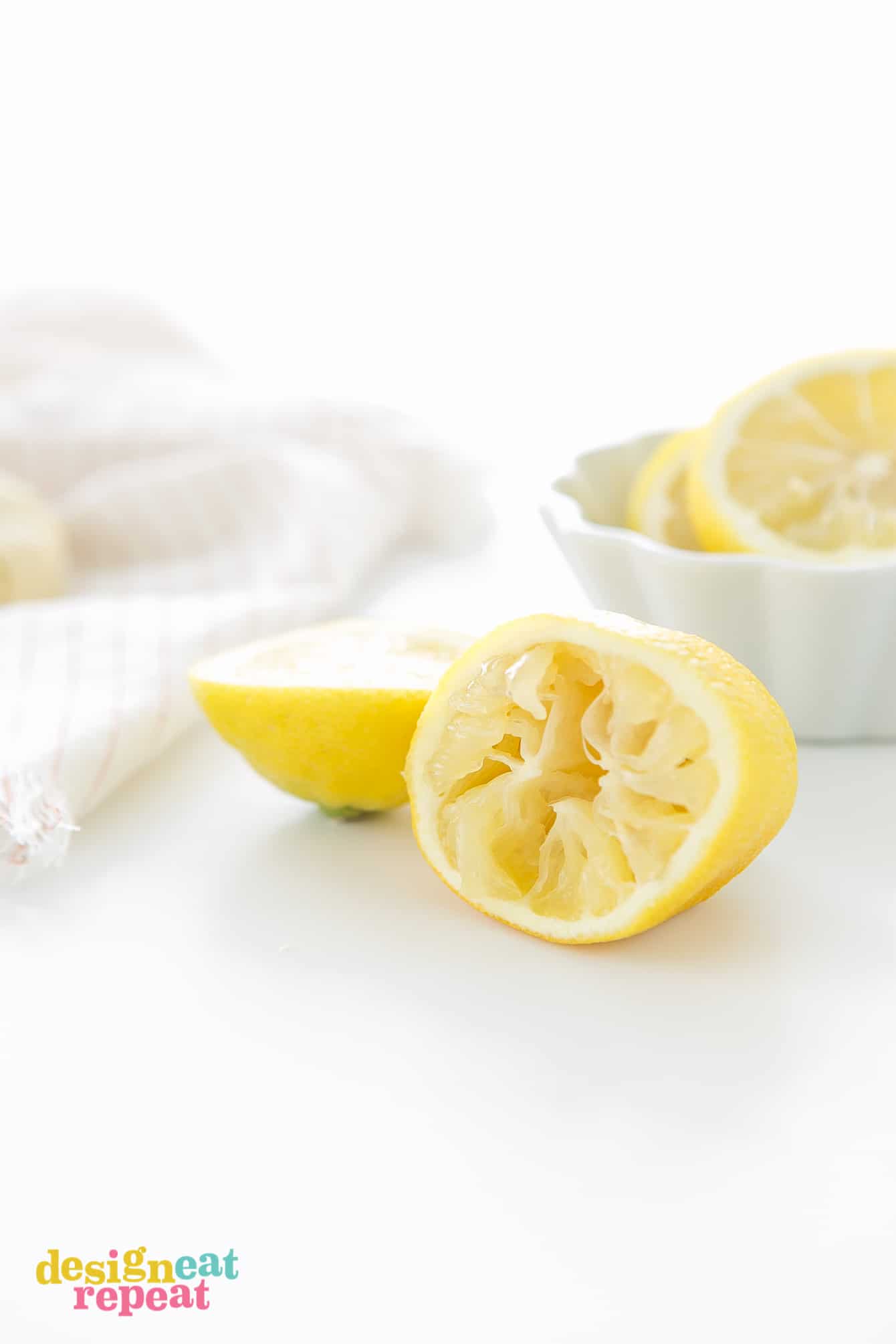 Ingredients to Make a Glass of Lemonade:
No big pitcher or premade mix required, just some good ol' water, sugar, and lemon juice to make a nice and refreshing glass of lemonade. The perfect drink to soothe a sore throat on a 90 degree day.
How to Make Lemonade with Lemon Juice
Step 1: Cut the lemon in half and squeeze over a bowl. If you have a lemon squeezer tool, this typically works best to get all the juice out but using your hands is just fine.
Step 2: Remove any seeds that may have landed in the bowl during squeezing.
Step 3: Heat 1/2 cup of water in the microwave (or if your faucet gets super hot, this works too). Once hot, stir in sugar until dissolved. (If you were to just stir the sugar in cold water, it would be grainy.)
Step 4: Add cold water and lemon juice, stir, top with ice, and you've got yourself a freshly squeezed glass of lemonade!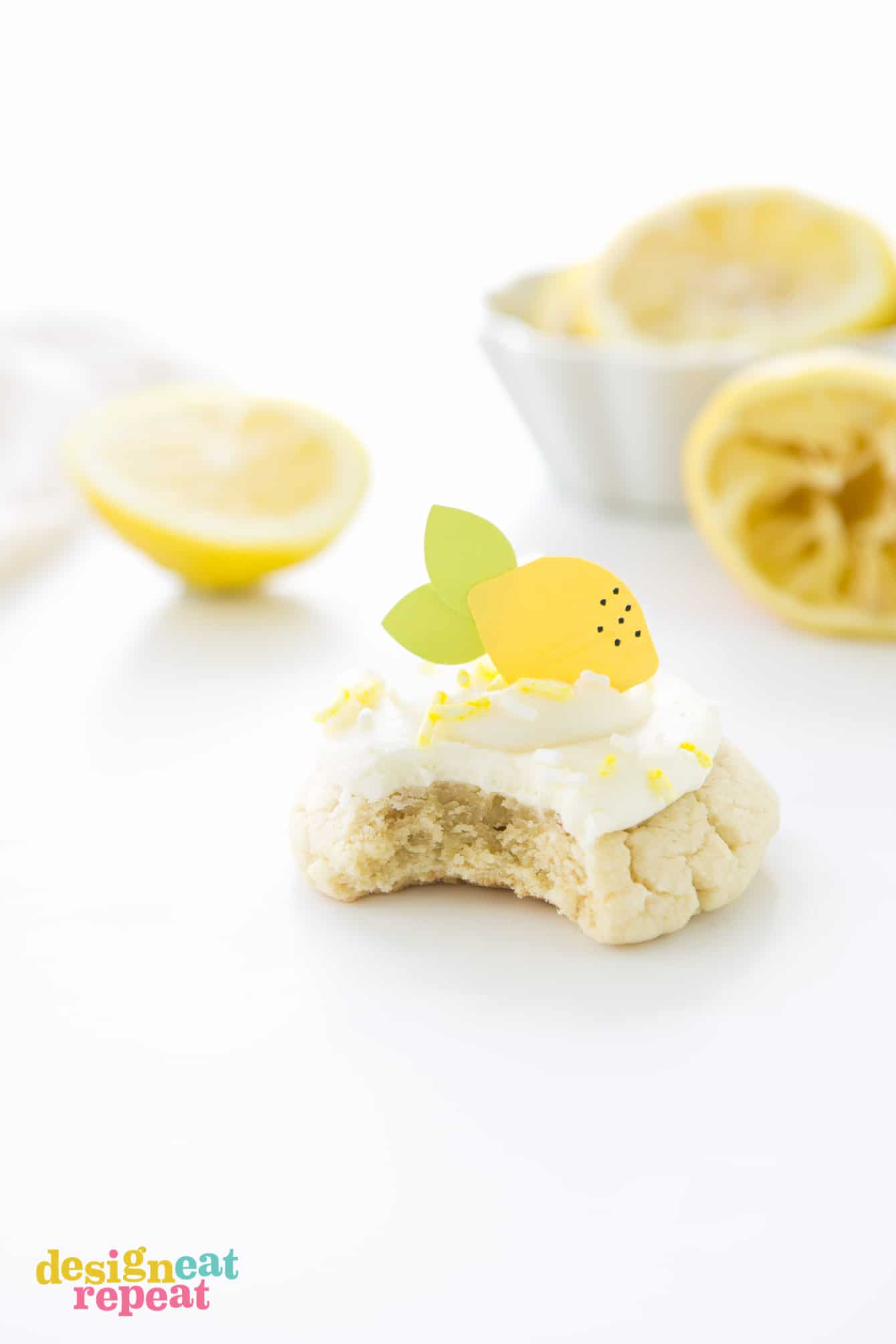 How many lemons does it take to make a glass of lemonade?
It only takes about 1 large lemon to make a glass of lemonade.
Single Serving Freshly Squeezed Lemonade
Welcome summertime with these delicious Soft & Thick Lemon Sugar Cookies. They are easy to make and are infused with a refreshing, light lemon flavor! Get the recipe at DesignEatRepeat.com
Prep Time: 5 minutes
Total Time: 5 minutes
Course: Drinks
Category: Snack
Servings: 1 Drink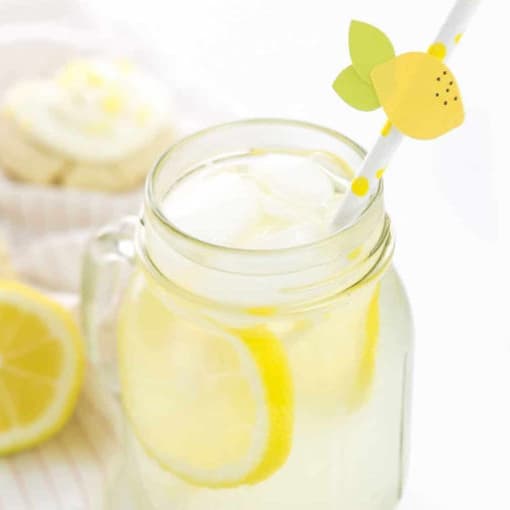 Ingredients
1/4 cup hot water
2 tablespoons granulated sugar
3/4 cup cold water
3 Tablespoons FRESH Lemon Juice About 1 large lemon or 2 small
Lots of ice!
Instructions
In a large cup, stir the hot water and sugar together until dissolved. (For a less sweet drink, start with 1.5 tablespoons of sugar and add the remaining 1/2 tablespoon at the end if you want it sweeter.) For lemons that are more tart, you may need to add a little more sugar.

Add in cold water and lemon juice, then mix.

Top with ice!
Recipe Notes
Depending on the tartness of the lemons you're using, you may need to add a little more sugar.
Nutrition
Calories: 102kcal
Sodium: 13mg
Potassium: 46mg
Carbohydrates: 27g
Sugar: 25g
Vitamin C: 17.4%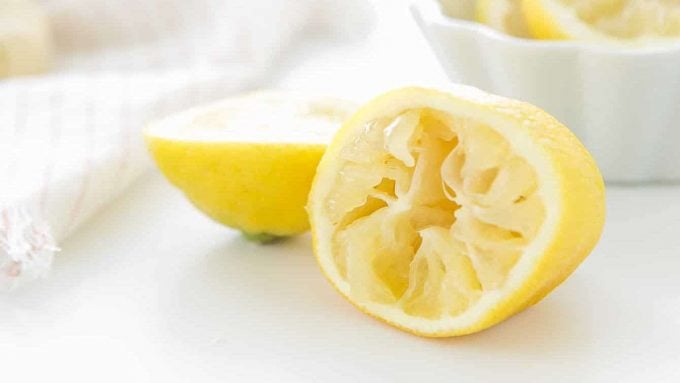 With summer pretty much here (how is tomorrow June?!), I anticipate lots of lemonade in my future. As a wise ol' man once said, "Where there is heat, there shall be lemonade…"
Throwing a summer lemonade party? Check out more ideas below!