With back to school just around the corner, give the gift of relaxation with this peachy bath bomb teacher gift idea! Also great for thank you gifts, southern wedding party favors, or fruit party favors!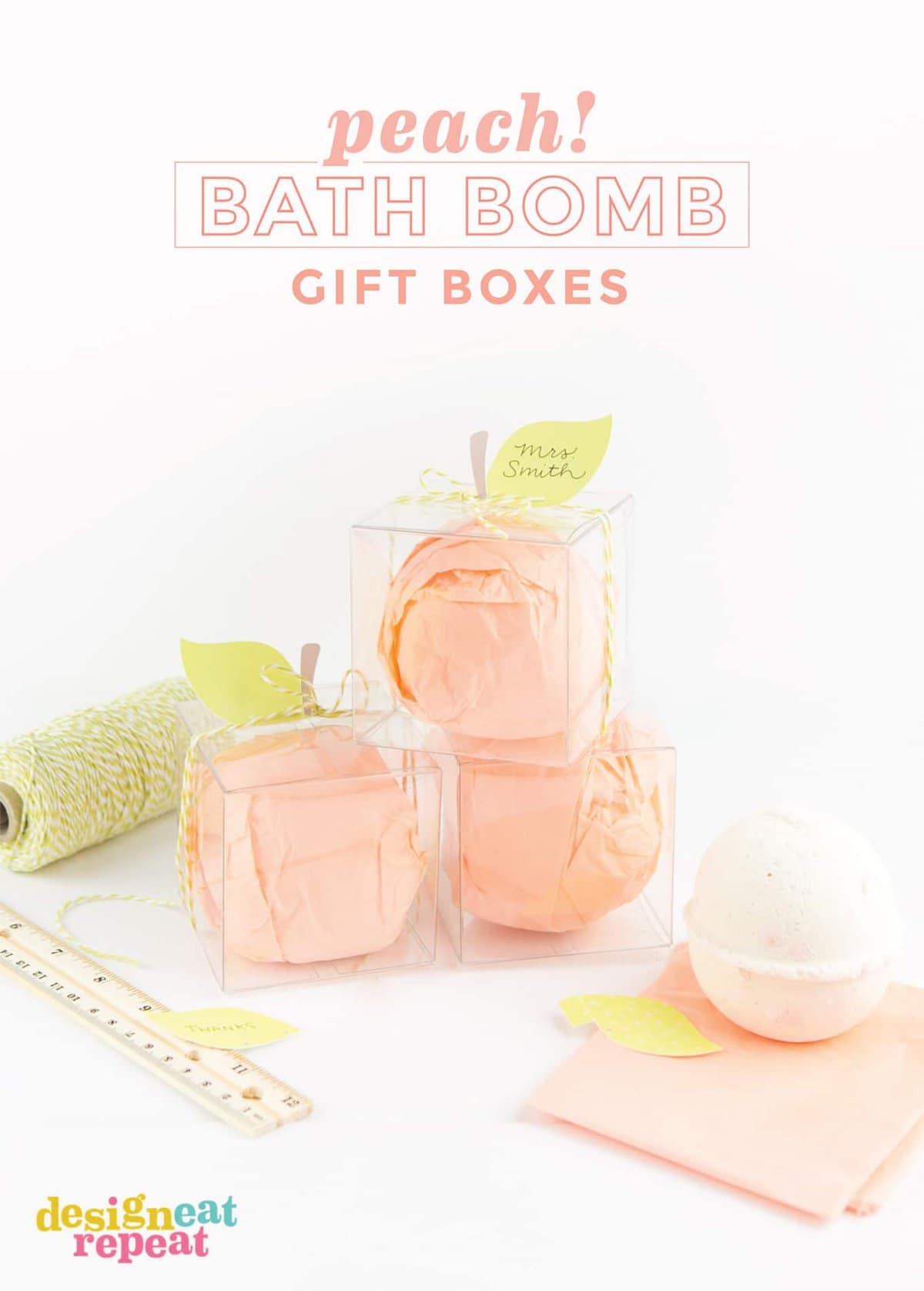 Hey friends! I'm excited to be kicking off a new "5-Minute DIY" series on the blog today, which will consist of easy projects that you can whip up in minutes! No extensive assembling, just easy craft ideas that can be made with a few simple materials. I love finding ways to use the packaging materials and craft supplies I already have on hand, so throughout this series I will be sharing some of my favorite places to find versatile packaging boxes & bags that you can pull out and personalize in a pinch.
And with back to school just around the corner, many of the projects throughout the next few weeks will be geared towards easy teacher gifts. So let's get started today with these easy peach bath bomb gift boxes that would make the perfect teacher gift!
What You Need to Make Bath Bomb Gift Boxes: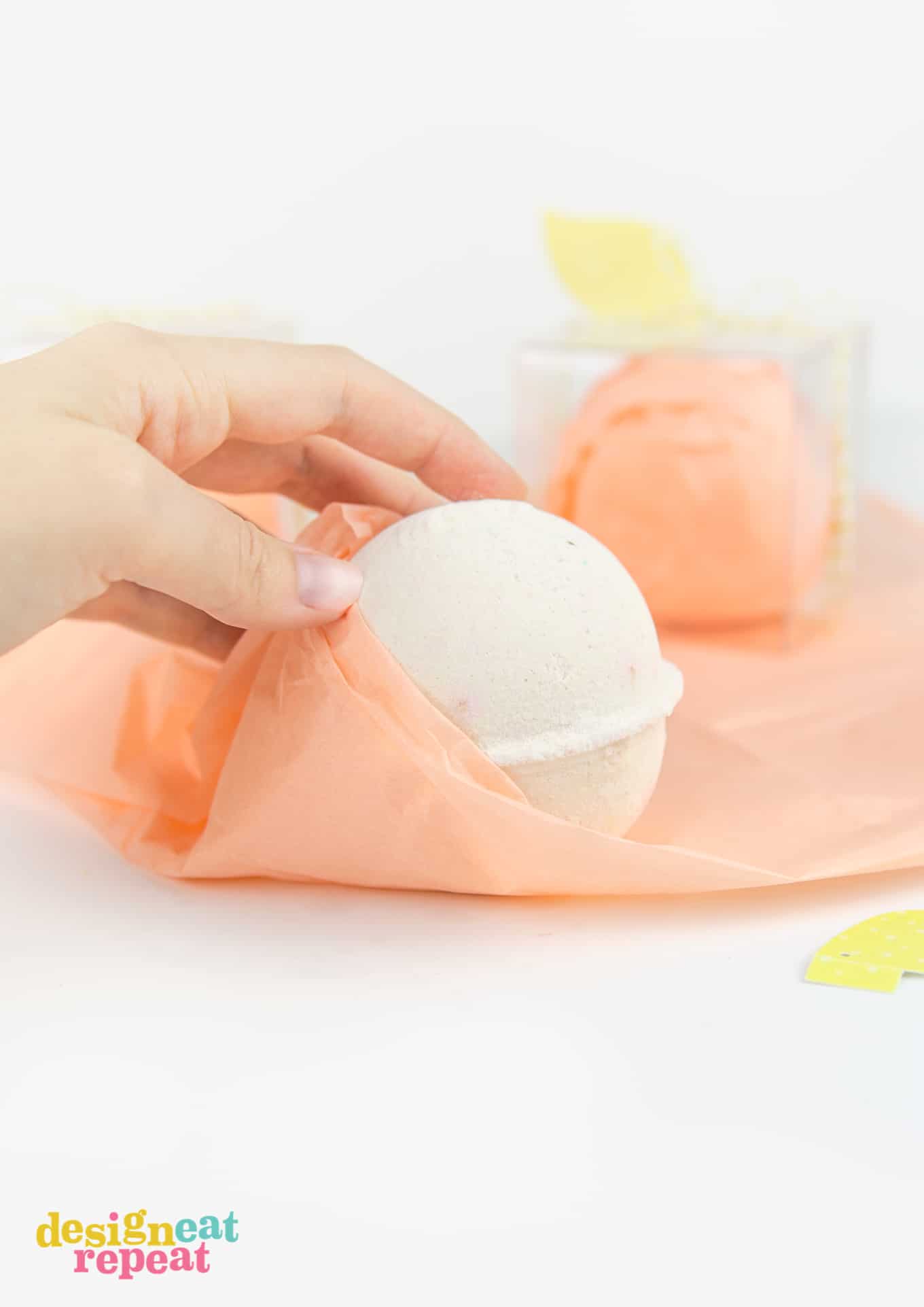 How to Assemble This Teacher Gift Idea:
Wrap each bath bomb in two sheets of 12×12″ peach colored tissue paper.
Place in 3x3x3″ clear plastic box then wrap twine around box.
String leaf gift tag through twine then use double-sided tape to attach the stem. The leaf is designed with a bottom flap that you can tape to the box, so that it stands up straight.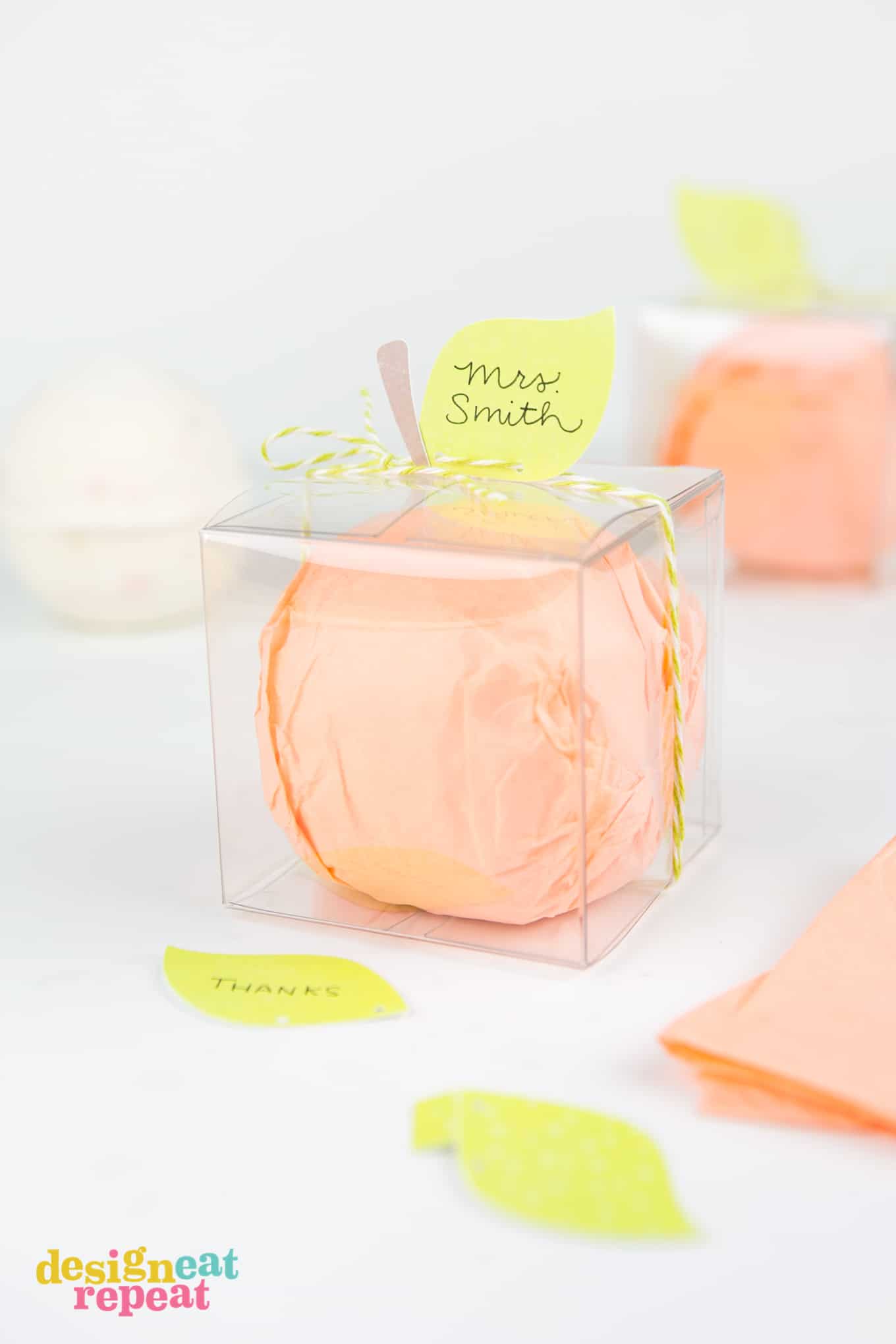 And that's it! Easy as (peach) pie. Any other bath bomb fanatics out there? I'll warn you now that I'm obsessed with bath bombs (specially the money-sucking, Lush), so expect to see more bath bomb gift ideas in the near future!
Looking for more teacher gift ideas or general bath bomb gift ideas?
Scroll for more teacher gift ideas or pop on over to the printable library for more projects!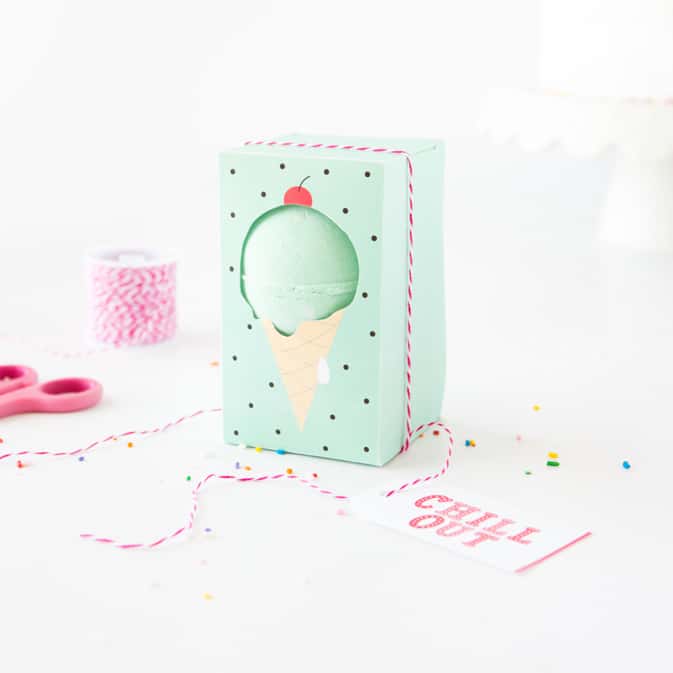 Ice Cream Bath Bomb Gift Boxes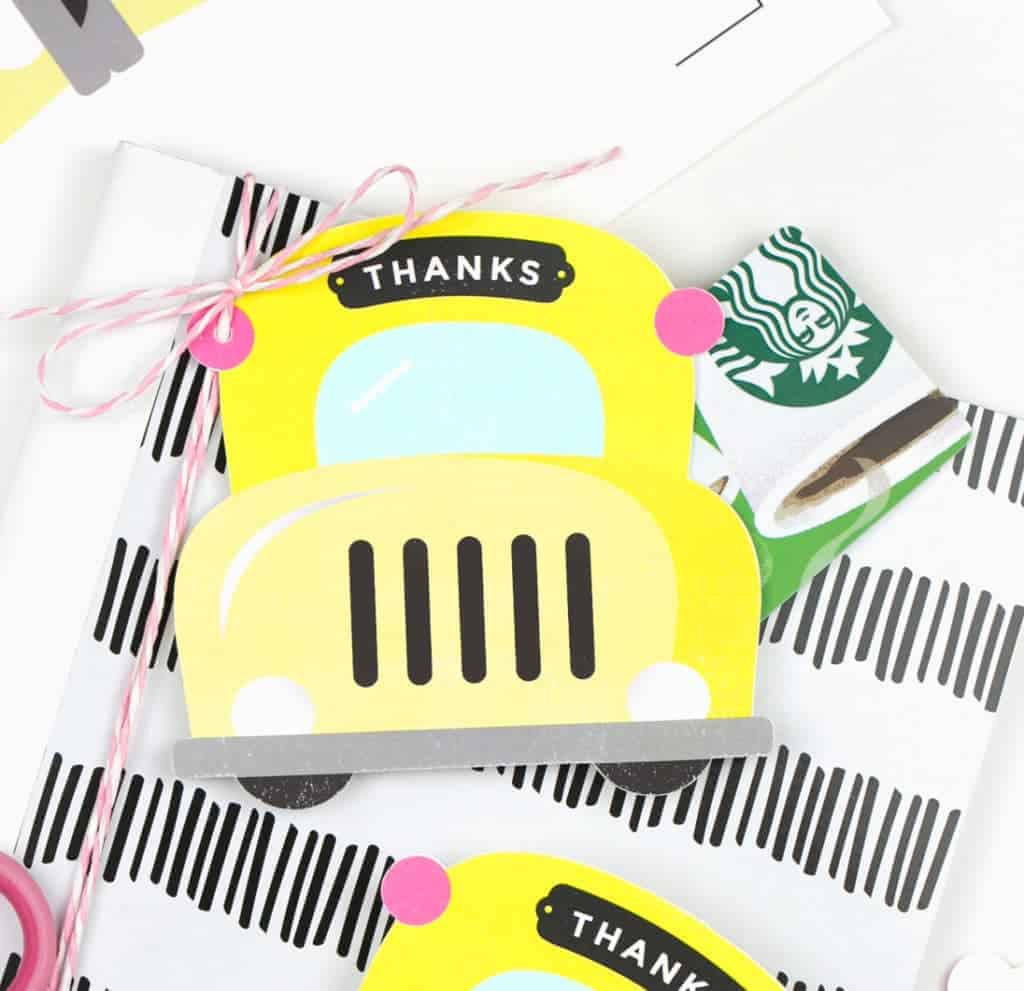 School Bus Teacher Gift Card Holder