Dress up store-bought or homemade cupcakes with these fun Free Printable Valentine Cupcake Toppers! Designed to look like mini letterboards, these toppers are an easy & cute way to gift classroom or coworker treats!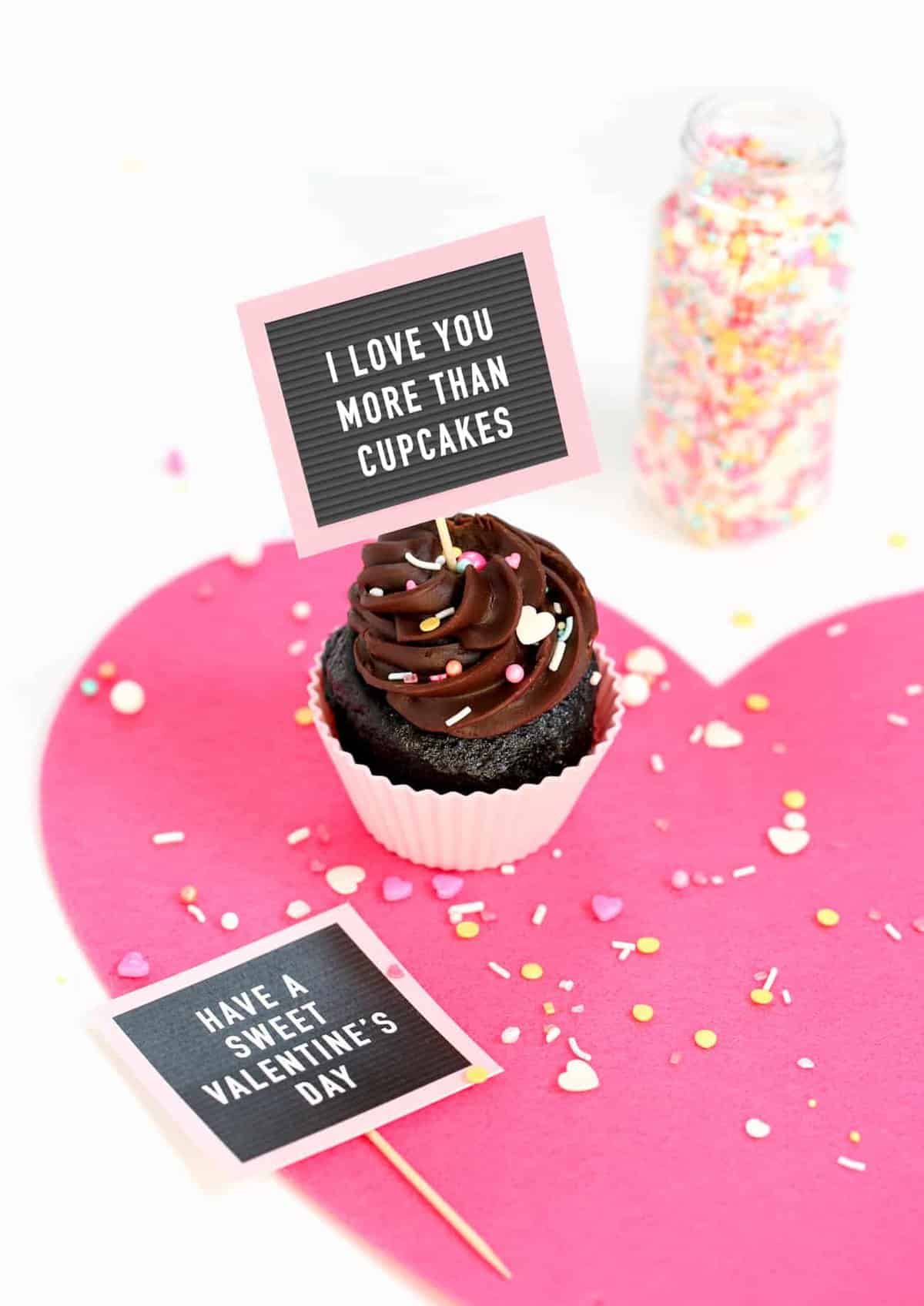 The other day I had a text convo with my salty-over-sweet sister in which she told me that there was "nothing special about cupcakes". Obviously insulted (don't go bashing on my greatest love), I decided that I would make it my mission this Valentine's Day to express my love the only way I know how. By comparing my love for you with my love for cupcakes. Loving something more than cupcakes is hard to come by, but I suppose all my favorite humans make the cut. Even sisters who bash sweet, baked goods and would rather have salty-anything. (How are we even related?)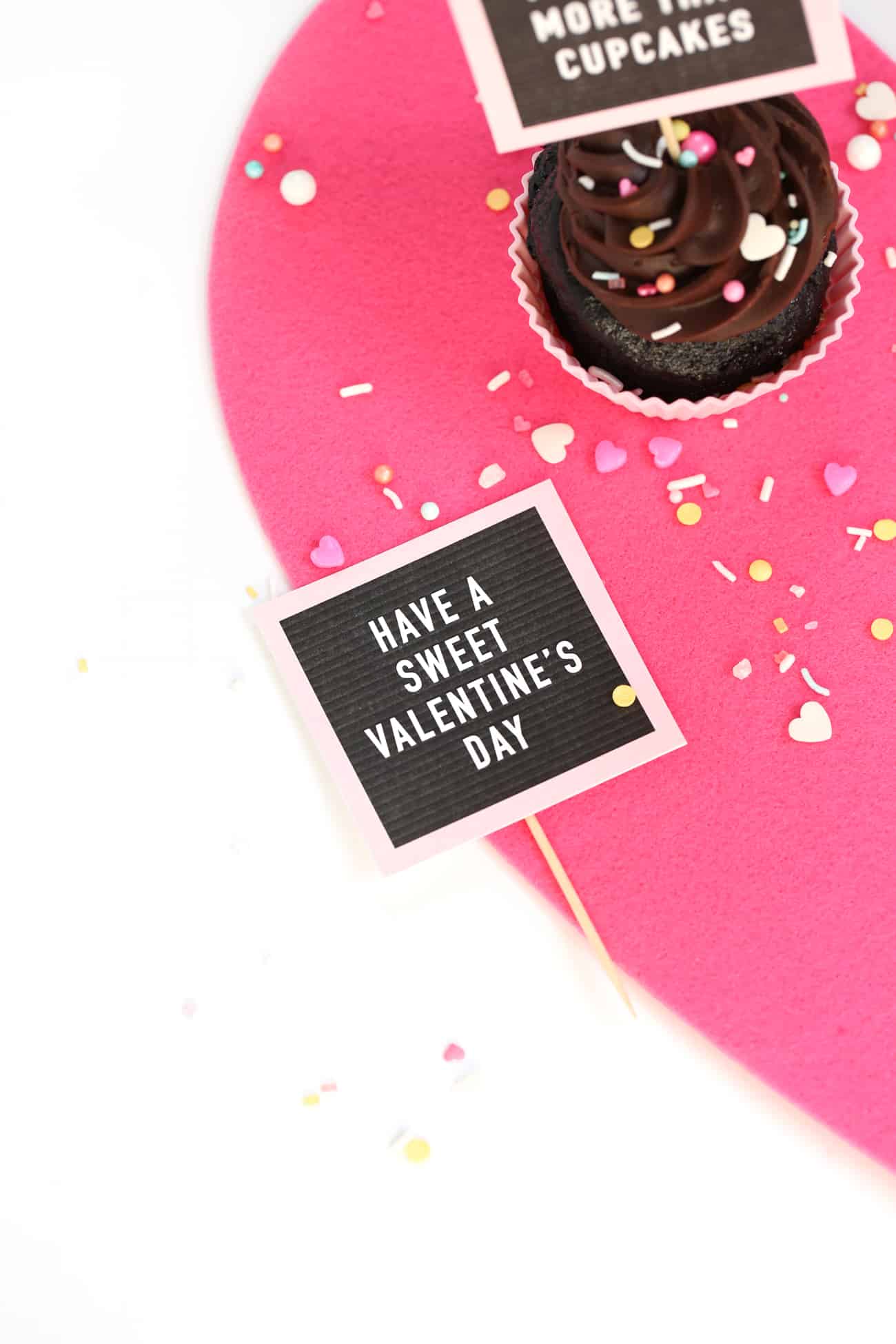 So with the letterboard trend still in full force, I decided it was time to bring it to the world of my beloved cupcakes. After the popularity of my DIY Letterboard Cards a while back, it only made sense that a Letterboard 2.0 was on the horizon. So whether you want to gift the "I Love You More Than Cupcakes" to a friend or have the kids add the "Have A Sweet Valentine's Day" to the top of store-bought or homemade cupcakes, I've got you covered with this easy, QUICK Valentine's Day treat idea.
What You Need to Make Printable Valentine Cupcake Toppers:
Printable Valentine Cupcake Toppers (free to download here!)
Toothpicks
Tape
Scissors
Store-bought or homemade cupcakes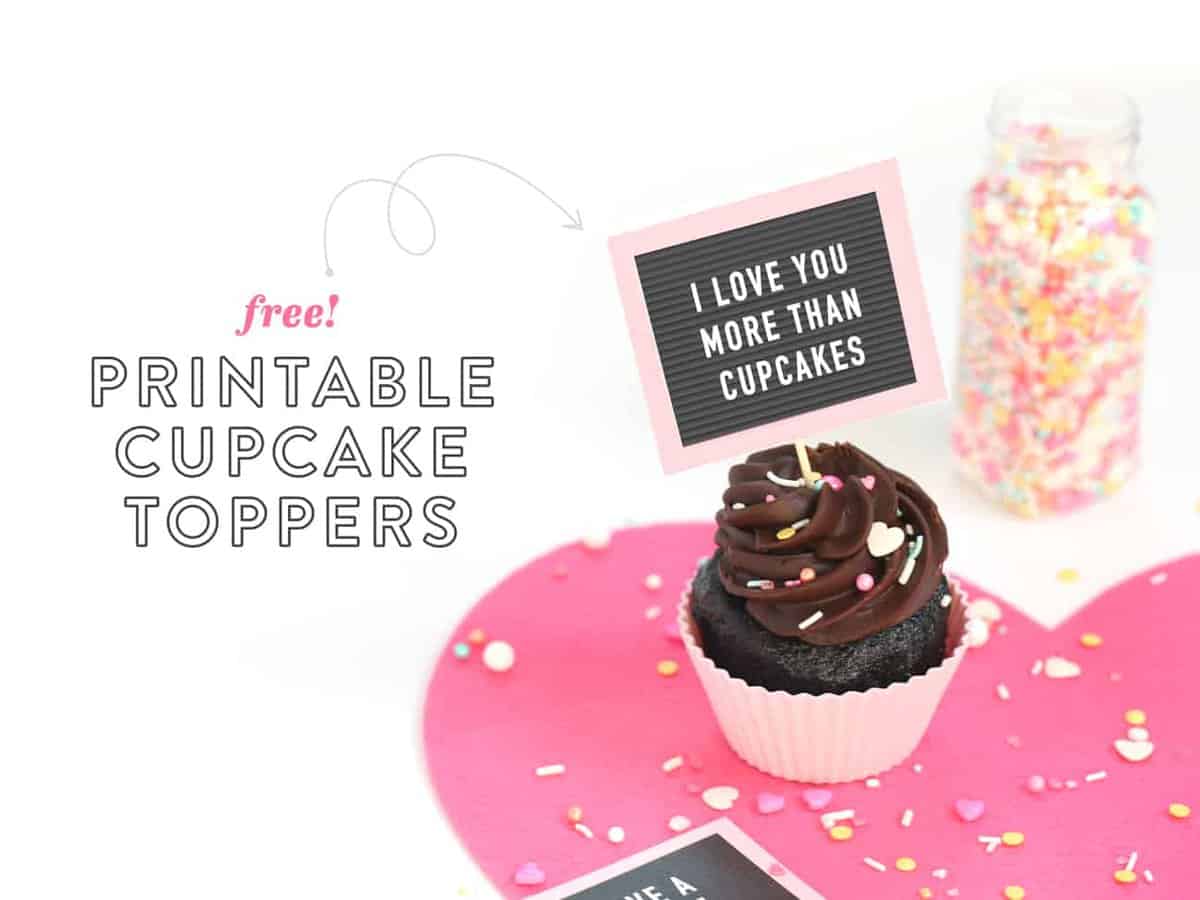 How to Assemble:
Print the PDF download on 8.5×11″ cardstock.
Cut out each letterboard and use a piece of tape to attach a toothpick to the back.
Insert into cupcakes and gift away!
And that's all there is to it! With these being squares, they are an easy craft for older kid's to help assemble and also make for a great last-minute Valentine's Day treat idea. You get the look of unique cucpcakes without actually having to leave your house or spend money.
* Want to go all-out with the letterboard trend this Valentine's Day? Pair it with these DIY Letterboard Cards and customize with your favorite Valentine's Day puns!