Invite your friends to the ultimate cookie party with these printable stick of butter baking party invitations that dual as giftable candy boxes!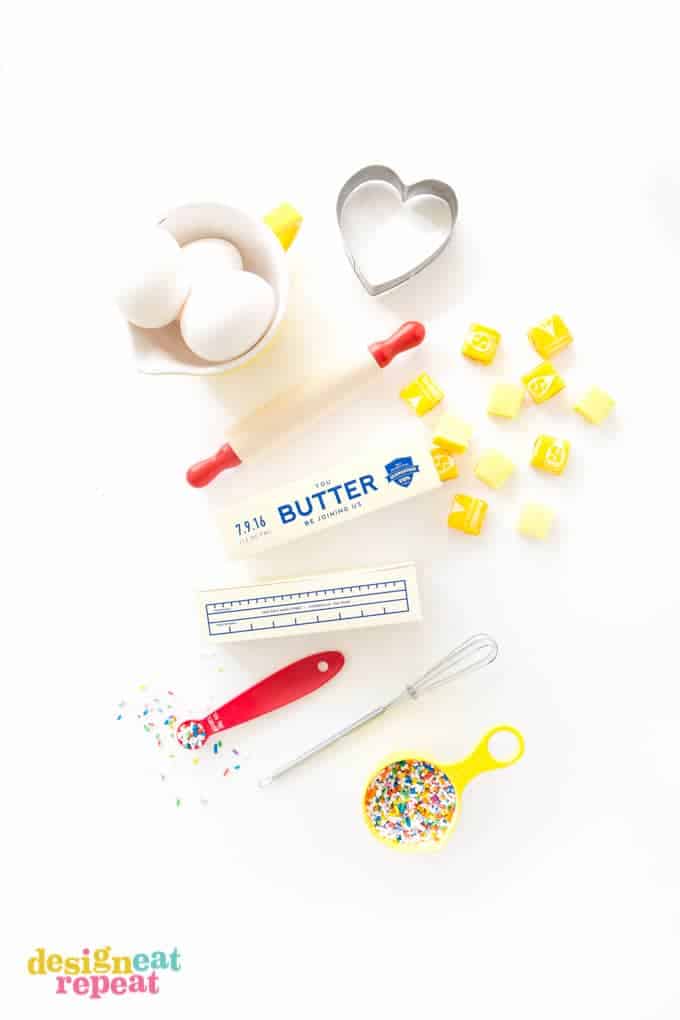 I'm going to go ahead and assume that if Paula Deen was in charge of baking party invitations, they would look something like this. Which kind of makes me Paula Deen because I definitely gave my friends fake sticks of butter and basically forced them into coming to my sugar cookie baking party. Because when you say "You BUTTER be joining us" it leaves no room for alternatives.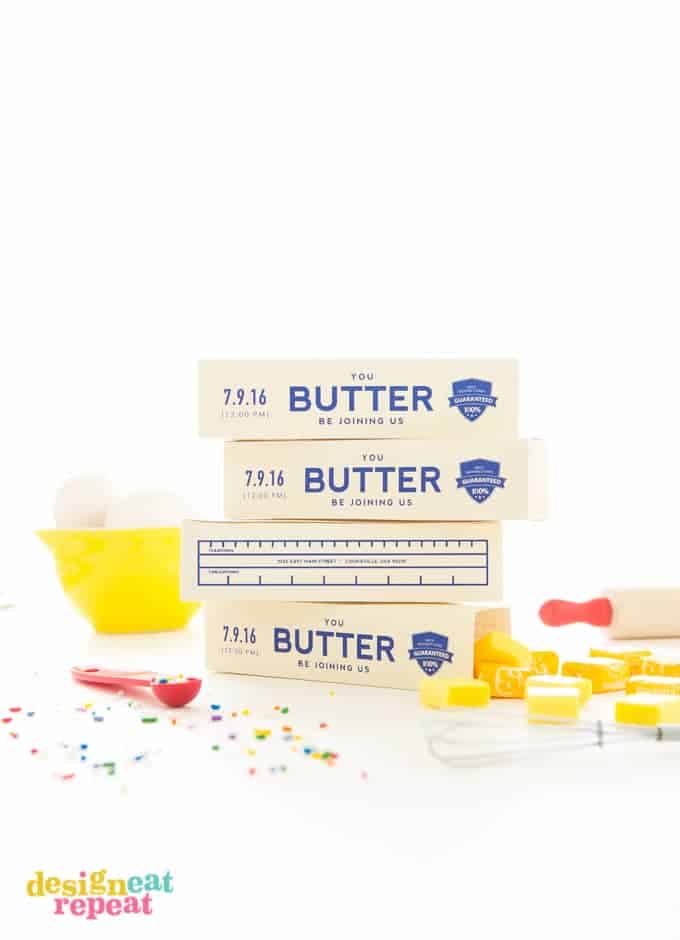 And quite honestly, I never knew I needed butter stick candy boxes in my life until I made some and realized that they gave me insurmountable amounts of joy. Try handing a fake stick of butter to your friend and tell me it doesn't make you ridiculously happy. I promise you it does. I designed these so you can easily insert your event's date & time on the front and the address on the back using an editing software or by simply handwriting the details on. (The spaces where the date, time, and address go have been left blank on the printable to make it simple to add your own text.) I can almost guarantee it will be the first invitation they receive that was written on a stick of butter.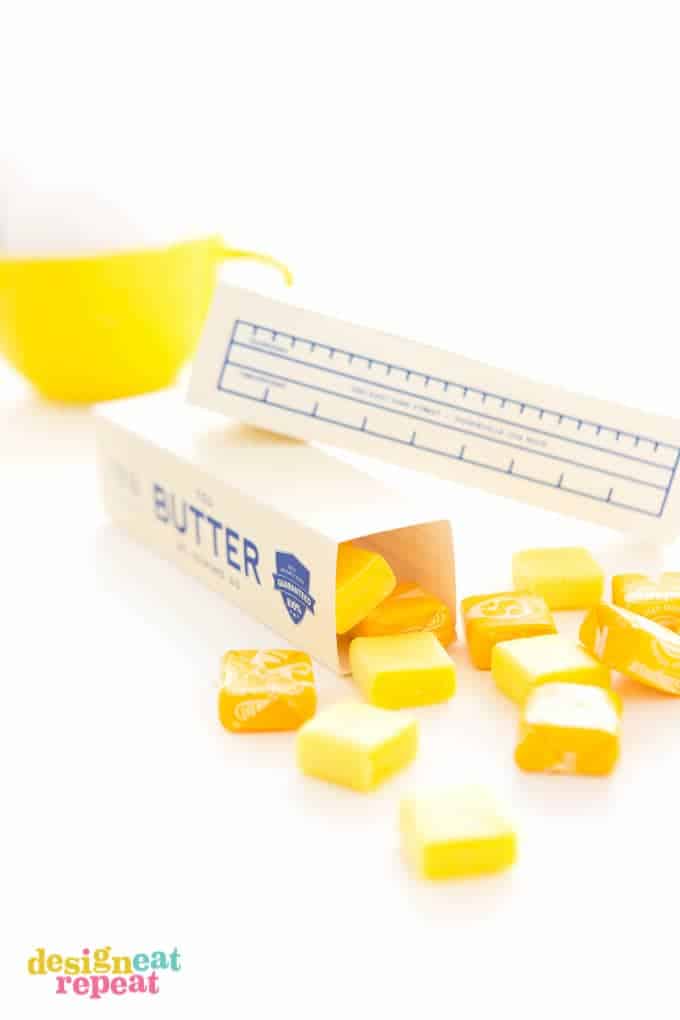 To make some buttery boxes & invites of your own, simply print out the download file (below) on card stock, cut around the edges, score along the indicated lines, and then use strong double-sided tape to adhere the flaps closed. Fill each butter stick candy box with yellow starbursts (mini butter slices!) and you have everything you need to invite those friends of yours to your next baking party! Whether it's just for fun or for your family's annual Christmas Cookie Baking day, these boxes butter be making an appearance.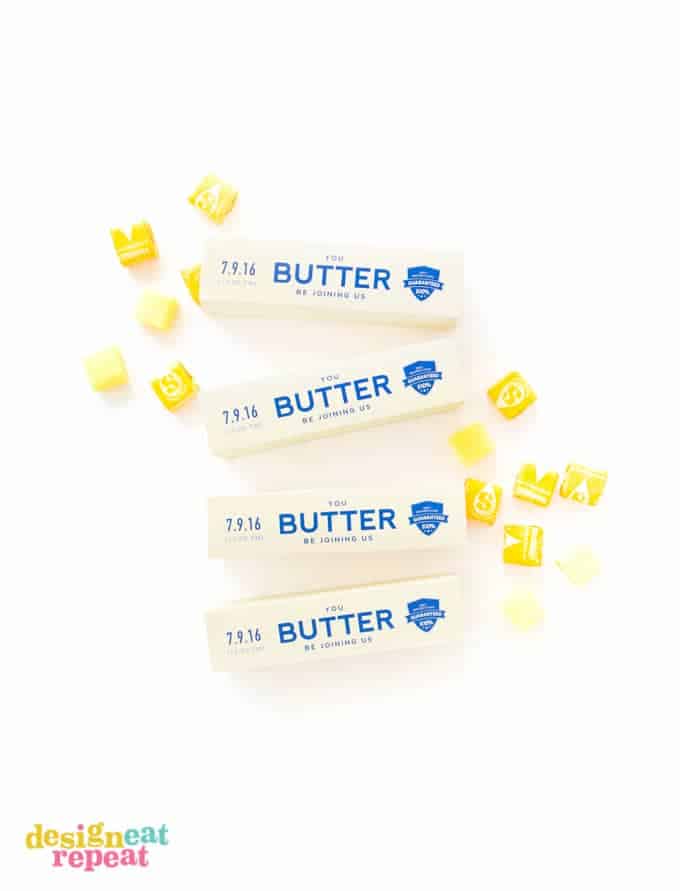 We made royal icing sugar cookies for our first baking "class" and I'm already dreaming up what the invites will be for our next one. We're tackling cupcakes in a few weeks so any and all cupcake pun suggestions are welcome. I've already got the outfit planned out, so all we need now are some humans and sugar to make the party complete.
Please note that these files are for personal use only and redistribution or reselling for commercial use is strictly prohibited. If you would like to spread the word about this printable, you are free to do so but (A) must link directly back to this post for download (please do not link directly to the printable download file) and (B) may only use one image from the post. Thank you for your cooperation!