Use your home printer to print off these free printable popcorn box template, fill with popcorn, and use for circus party snacks, baby showers, movie nights, or take-home party favors! The pastel design is versatile for any occasion, has matching striped notecards and recipe cards, and is quick to put together using scissors & tape!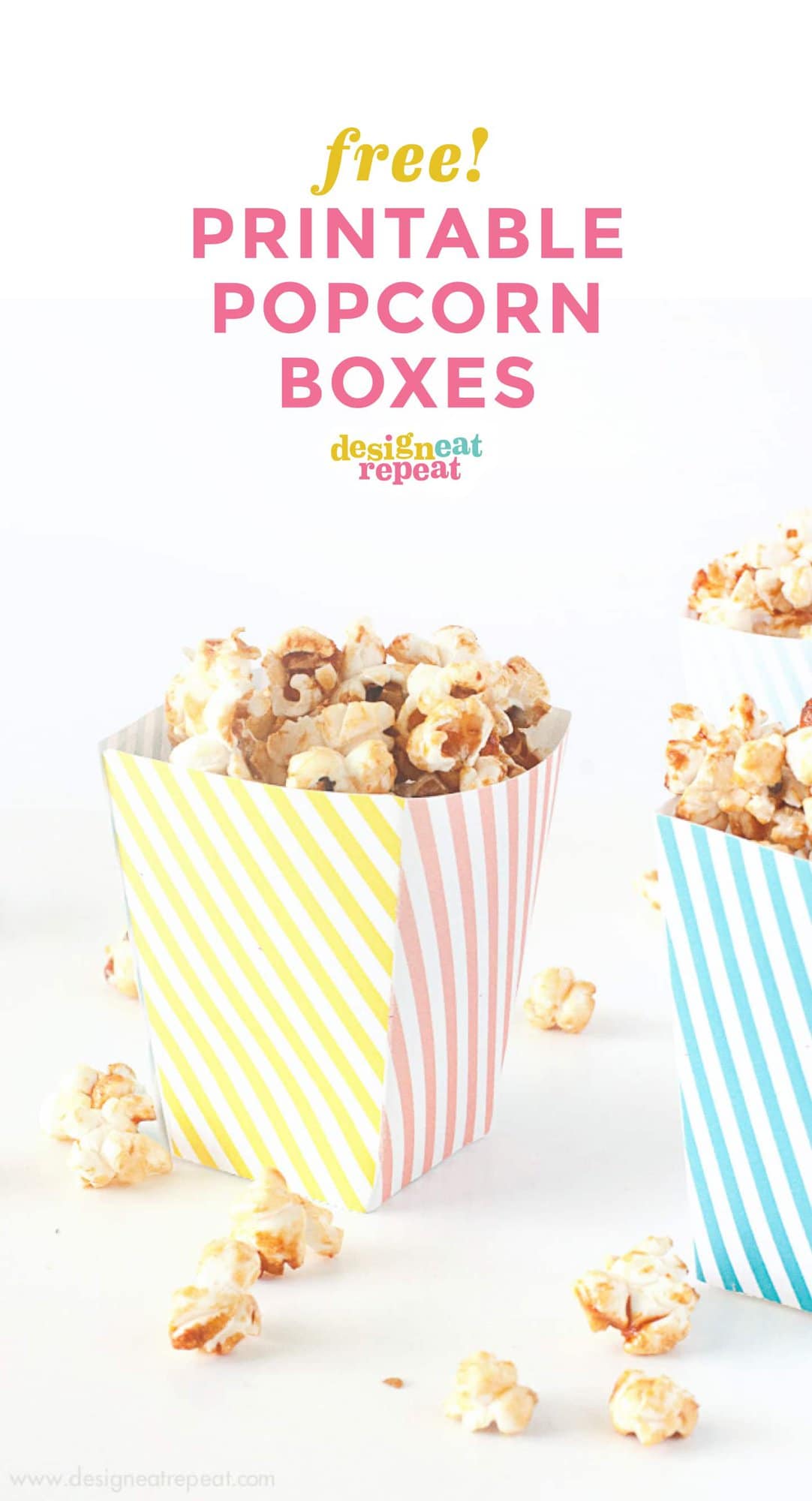 After leaving the state fair last weekend without kettle corn, I was pretty determined to give it a go at home. For the longest time, I thought kettle corn was some magical recipe that only the pros at the fair could make. Almost like they had some type of secret formula that the public would never get ahold of.
Well, turns out that kettle corn is actually one of the easiest things to make. And better yet, the homemade version tastes exactly the same as the stuff you pay $7/bag for. Imagine that. I've been wanting to make a free printable popcorn box template for a while now, and I thought that this homemade kettle corn would be the perfect thing to fill them with. So let's get crafting!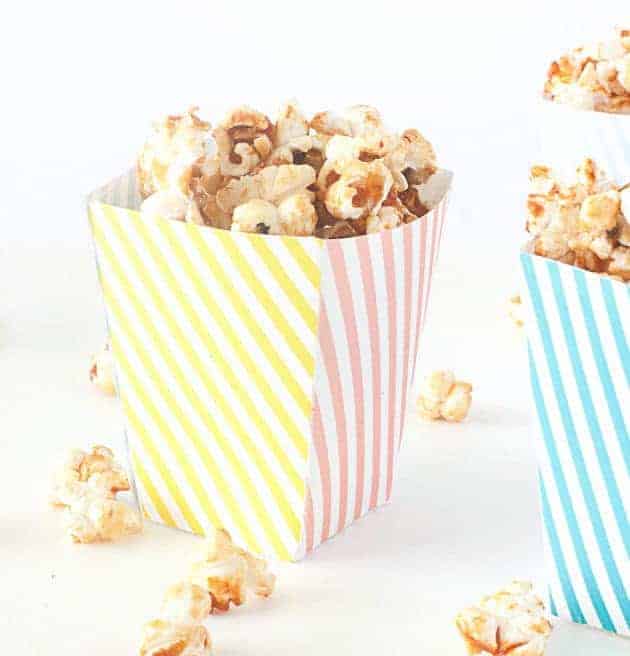 What You Need to Make Printable Popcorn Box Template:
White Paper or Cardstock, Scissors or Exacto Knife, Double-Sided Tape, Printable Popcorn Box Template (download below).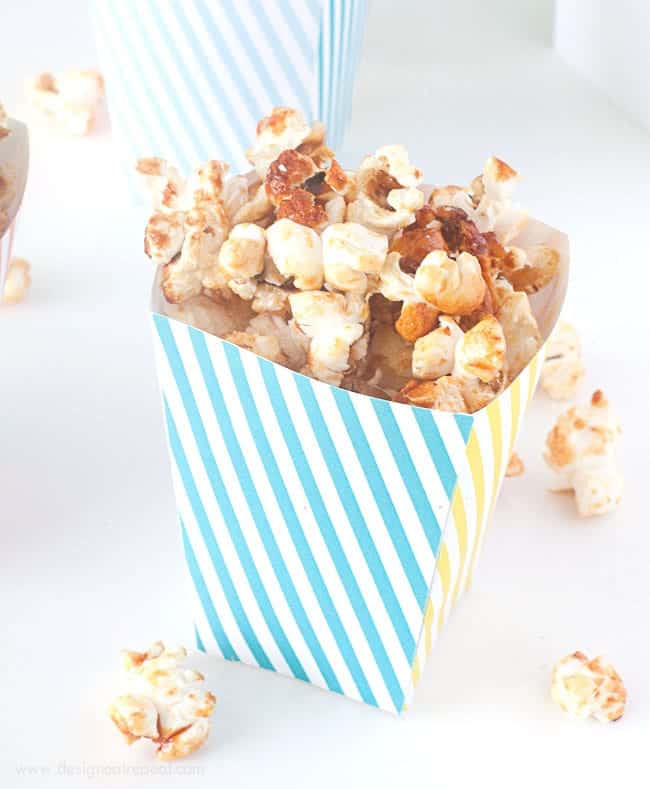 How to Assemble Printable Popcorn Box Template
After printing, use a scissors or exacto knife to cut along edges. Use the tip of the exacto knife to lightly score the edges marked "fold" then fold those edges.
Apply double-sided adhesive to the tabs that say "apply adhesive here".
Adhere the left side tab to the right side and adhere the bottom flap to the sides.
Fill with popcorn and enjoy!

Matching Notecards & Recipe Cards
I used the same striped pattern that I used on the Free Note Card Printables and the Free Printable Recipe Cards. How fun would it be to use the note cards as invites to a popcorn party, and give all your guests recipe cards with your favorite popcorn recipe written on it? And the best part is that all these designs are free printables, so you don't have to go out and spend a fortune on party supplies.
More Popcorn Box Ideas…