After leaving the state fair last weekend without kettle corn, I was pretty determined to give it a go at home. For the longest time, I thought kettle corn was some magical recipe that only the pros at the fair could make. Almost like they had some type of secret formula that the public would never get ahold of. Well, turns out that kettle corn is actually one of the easiest things to make. And better yet, the homemade version tastes exactly the same as the stuff you pay $7/bag for. Imagine that.
I've been wanting to make a free printable popcorn box template for a while now, and I thought that this homemade kettle corn would be the perfect thing to fill them with.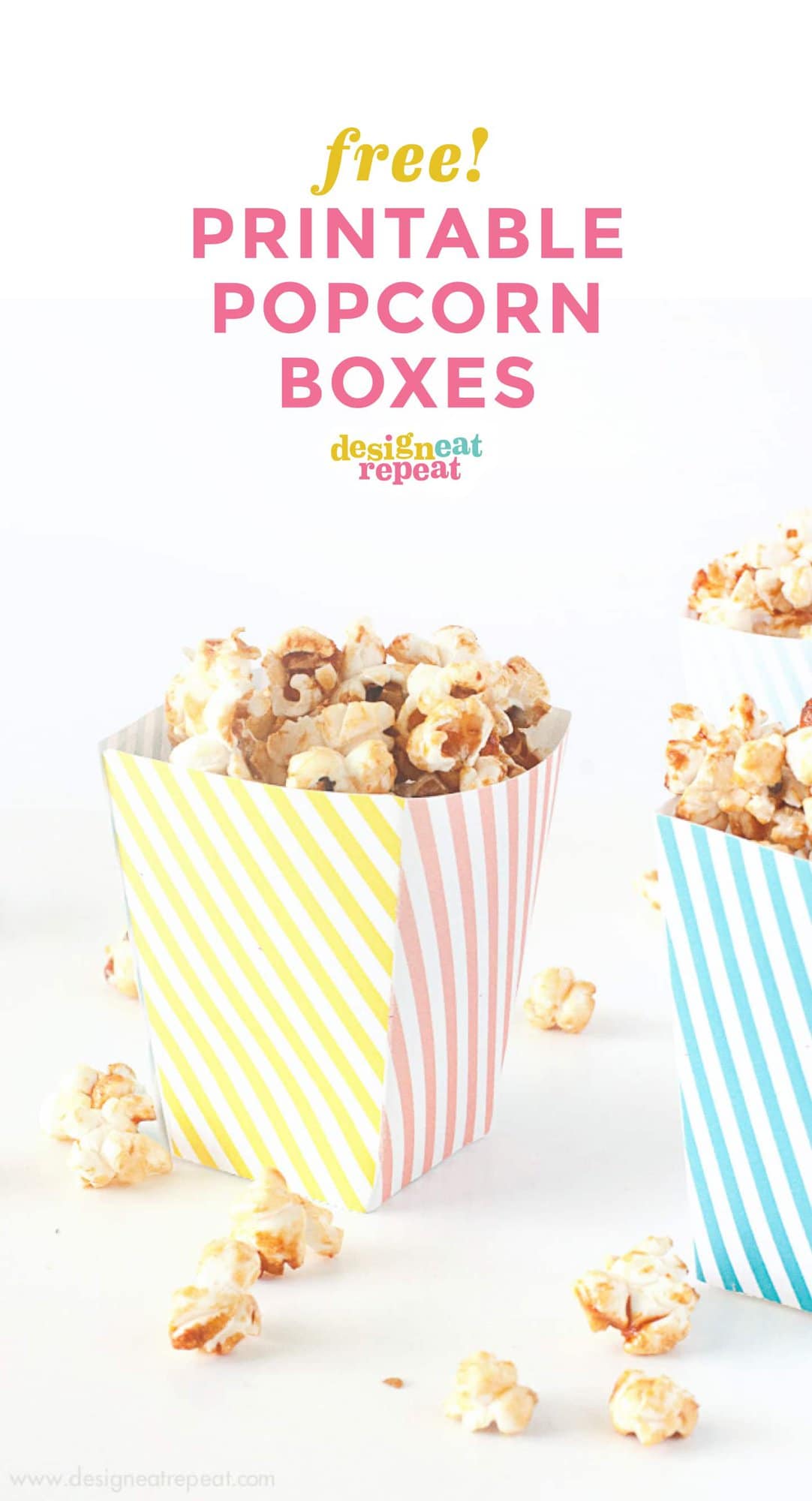 I used the same striped pattern that I used on the Free Note Card Printables and the Free Printable Recipe Cards. How fun would it be to use the note cards as invites to a popcorn party, and give all your guests recipe cards with your favorite popcorn recipe written on it? And the best part is that all these designs are free printables, so you don't have to go out and spend a fortune on party supplies.
I'll be posting the kettle corn recipe as soon as I get a chance to photograph it on its own. The two bowls we made may or may not have been devoured before even getting the chance to think about taking pictures. I seem to have the problem lately of eating the food before it gets the chance to pose for the camera. But when the subject matter is kettle corn, can you really blame me? (Say no.)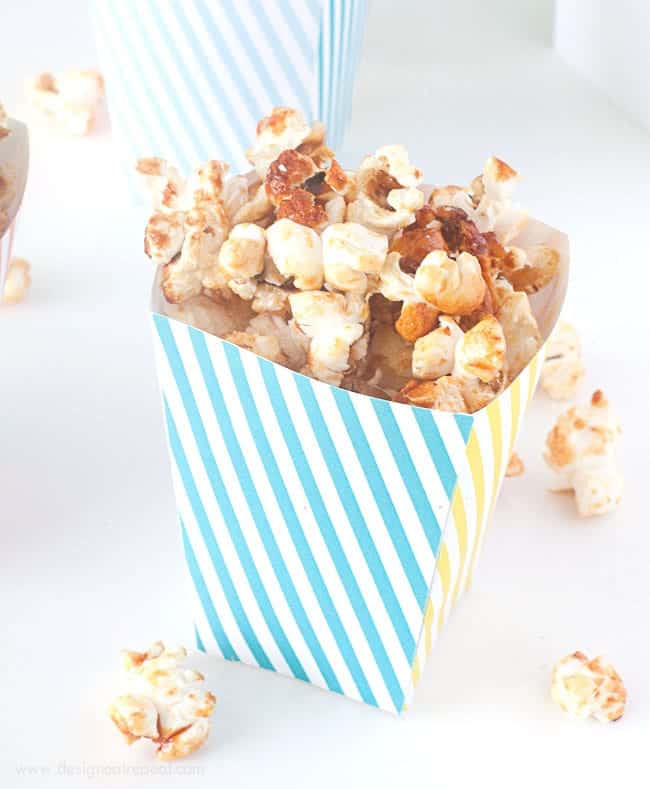 Stay tuned in the coming weeks for a few more popcorn printables, as well as the "Hello & Goodbye" notecard you see below. My late night sketching sessions have become a bit out of hand (no pun intended), which is going to result in many hand drawn printables coming your way.
What's your favorite fair food? (I looked for the fried butter last weekend, but couldn't find it. My arteries thanked me afterwards.)
More Popcorn Box Ideas…