Oh hey there bloglanders, long time no type! It's been awhile since this little space got any love, but I guess that's just what happens when moving takes over. I've been in my new place for a few weeks now and although the boxes still linger, I've been itching to dust off my camera and slowly ease back into the virtual land of sprinkles and cupcakes where I can ignore the reality of unpacking and pretend that I haven't been having a full-out war with fruit flies the past few days. (Sidenote: You bring one cantaloupe into the house and all of a sudden you have a COLONY of tiny flying specs of nastiness that are impossible to swat and who apparently didn't like my first night's vinegar concoction.) TMI for a food blog? Ehhh, whatever.
But dramatics aside, the move has been amazing and I'm pretty much obsessesd with the mountains and dry (not humid!) Utah weather. Exploring (and getting hooked on) tons of restaurants I had never heard of before has been super fun and has also made me wonder how I ever lived without Swig sugar cookies or Del Taco. The abundance of fresh, juicy peaches is pretty much my heaven on earth and the access to tons of farmers markets make the weekends a treat.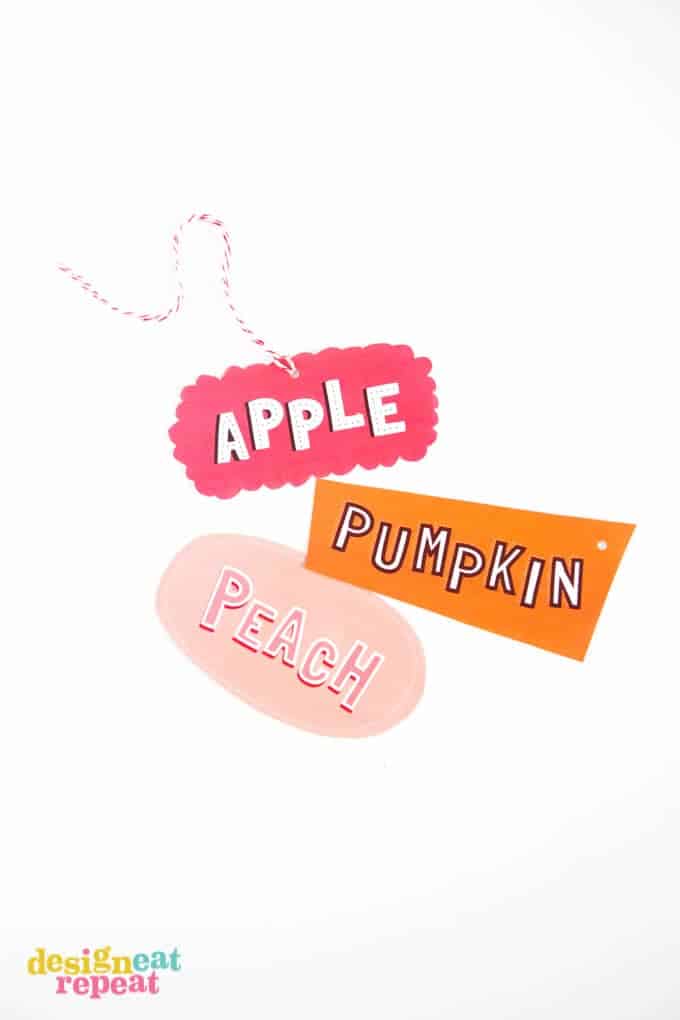 I was a little worried before moving here that I'd be leaving Fall behind, but today's brisk air reassured me that Fall is just around the corner. Which makes me so happy because Fall trumps all other seasons by a long shot in my books. The baking (pumpkin everything!), the open windows, the smell of apple cider. I can't even type that sentence without getting excited.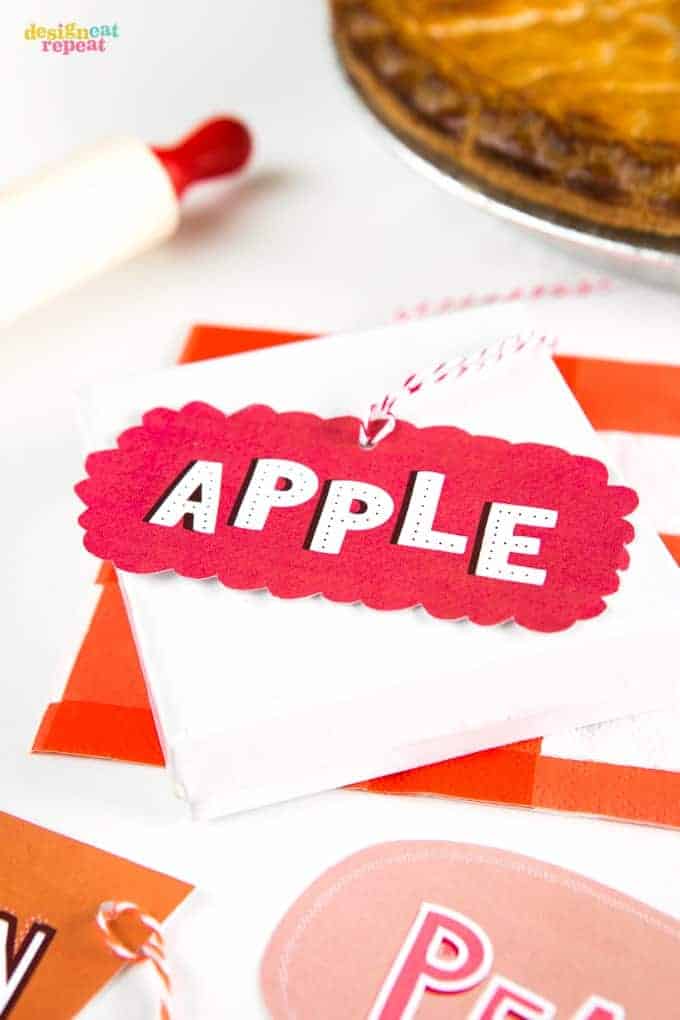 So although I'm not going to promise I'm fully back into the blogging scene yet (umm hello, I have more taco trucks to go out and discover…#priorities), I did design some fun printable pie tags to dress up your Fall baked goods! Attach them to cute pie boxes, cookie pouches (filled with delish pumpkin cookies) or wrapped fruit tarts and instantly liven things up! Fruit breads and pastries don't always have the best reputation for the prettiest presentations, but now these printable tags can help them step up their game.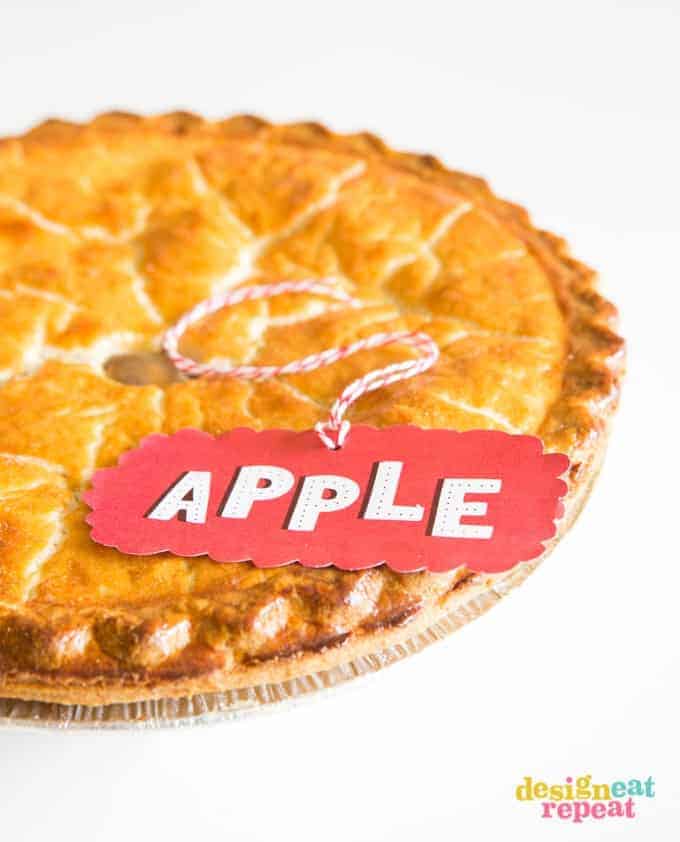 So hey there Fall, you can come whenever you please. My pumpkin loaf pans, cardigans, and boots are waiting.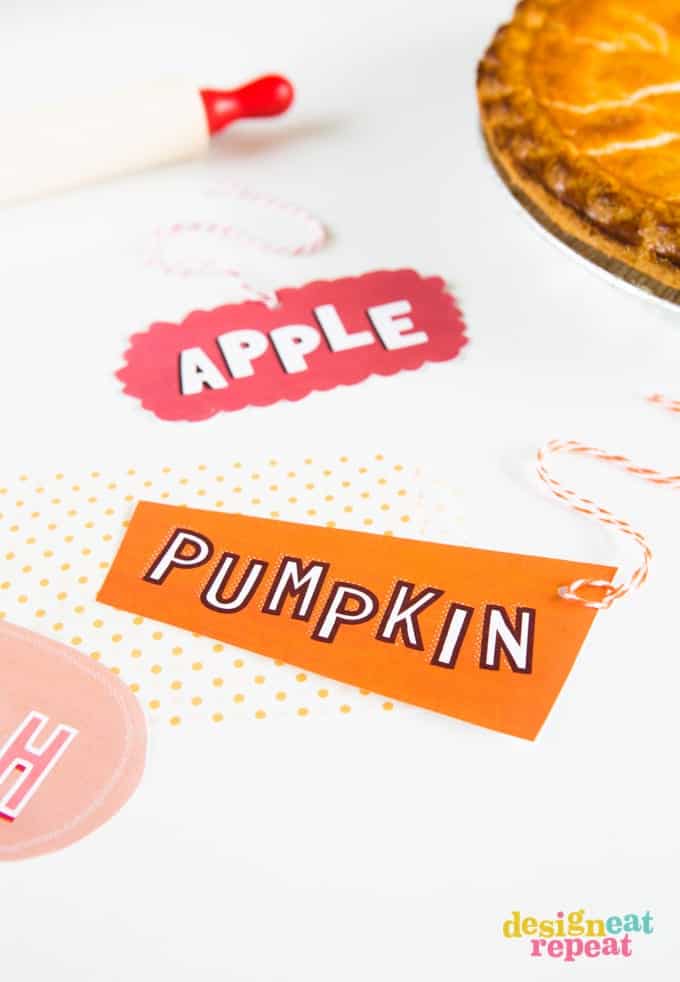 Please note that these files are for personal use only and redistribution or reselling for commercial use is strictly prohibited. If you would like to spread the word about these tags, you are free to do so but must link directly back to this post for download (please do not link directly to the printable download file). Thank you for your cooperation!