Keep the kids busy with this adorable printable dinosaur coloring page! Simply print on 8.5 x 11" paper on your home printer for a free activity for kids! We've also got more kids coloring pages to download – all linked below!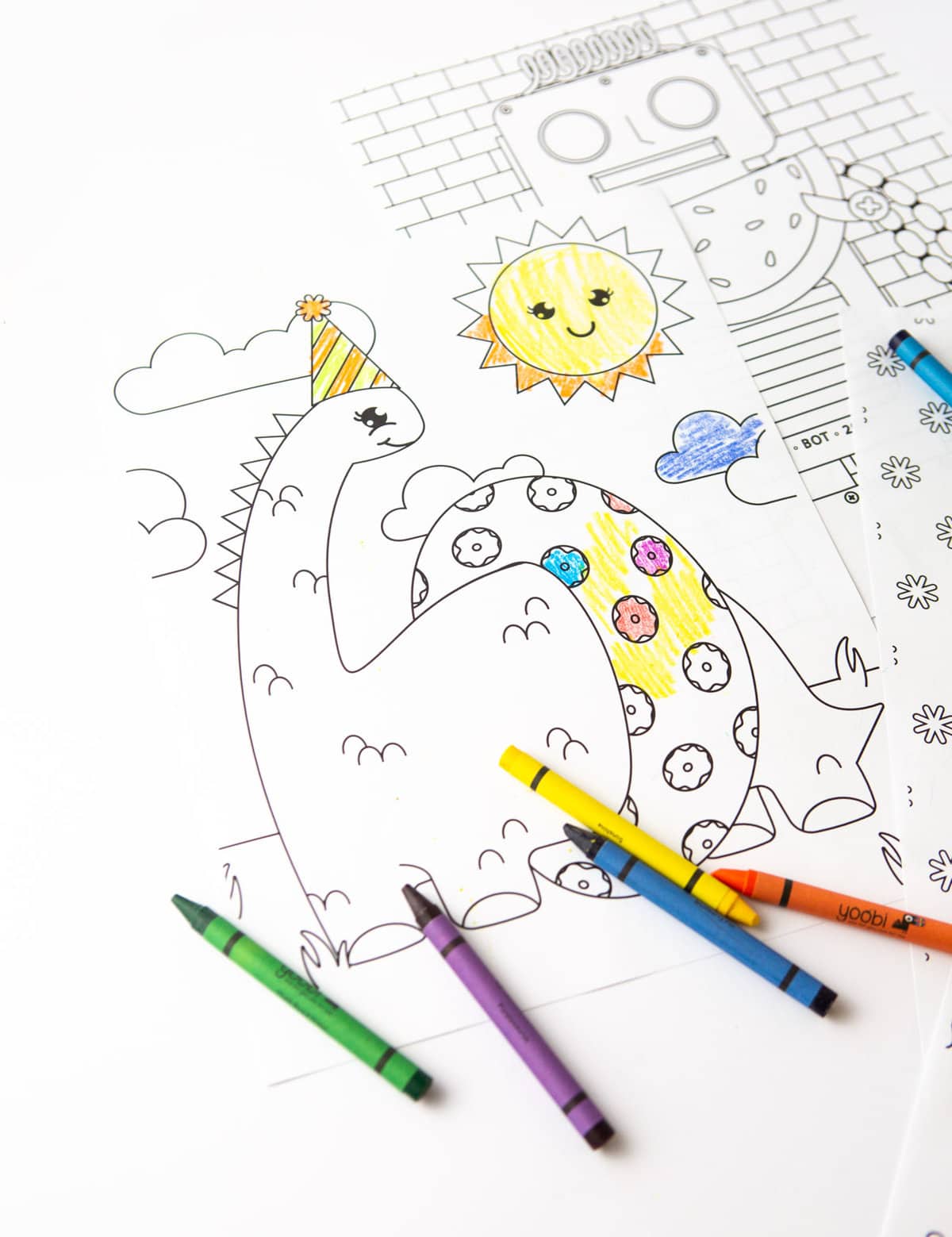 Different Ways to Use This Printable Dinosaur Coloring Page
Download & print when you need a quick rainy day activity!
Print off multiple sheets of these cute dinosaur coloring pages and use for a dinosaur birthday party activity!
If you're a teacher or homeschooler of young kids, print off all 4 of our kids coloring pages for a fun art class activity!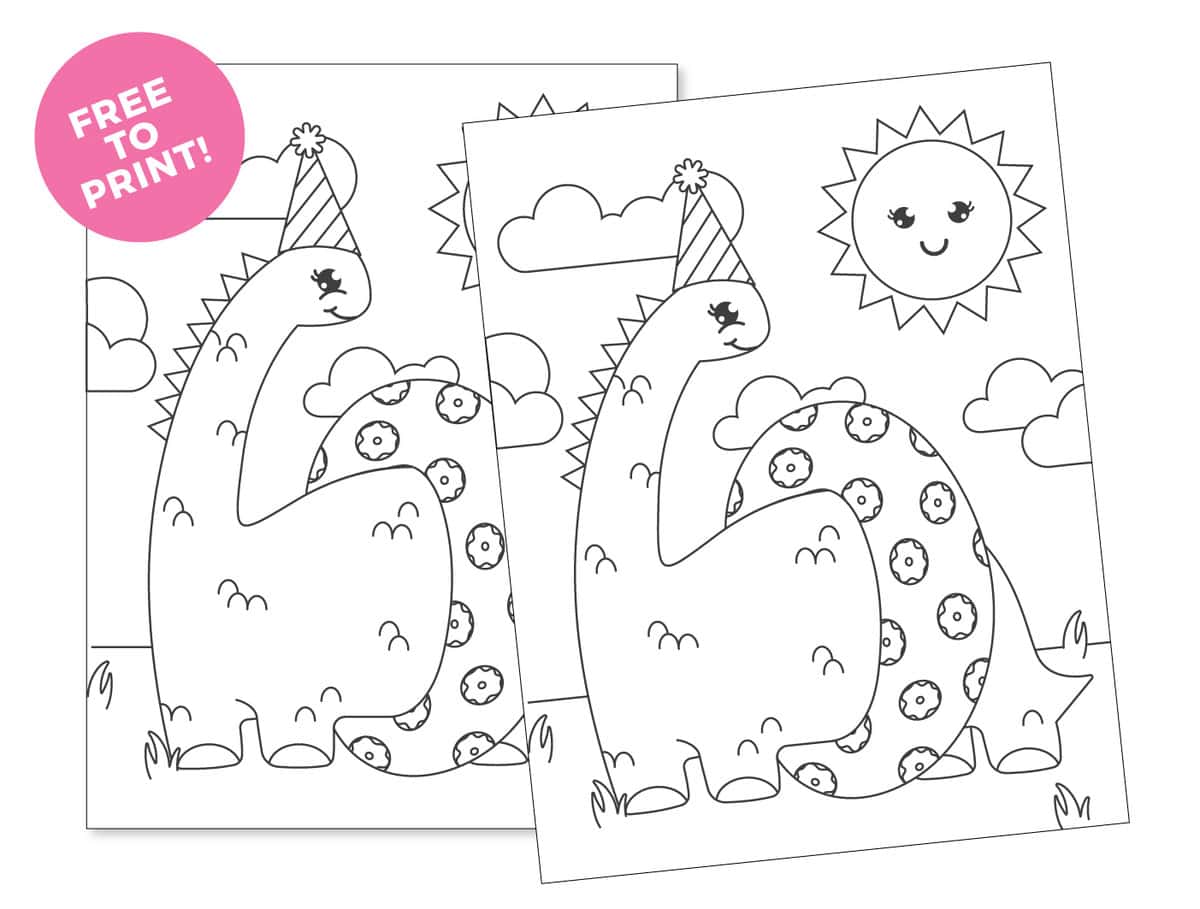 What You Need to Make A Printable Dinosaur Coloring Page
To make these dinosaur coloring sheets, you'll simply need white paper and a home printer.
Materials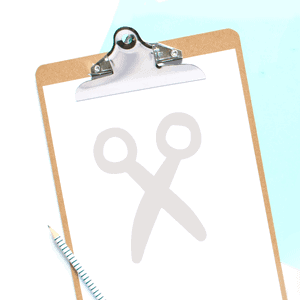 Printable Template
Printer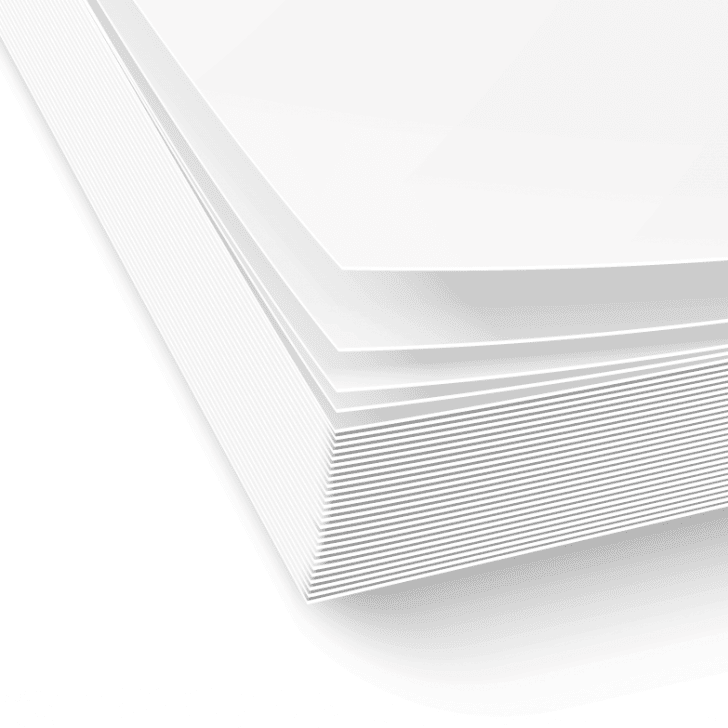 White Computer Paper
Steps to Print The Dinosaur Coloring Page
Step 1: Print
Download the printable dinosaur coloring page PDF and print on 8.5 x 11″ white paper. These designs are completely black and white for minimal ink usage!
Step 2: Color!
Have the kids use crayons, colored pencils, markers, or watercolor to color in these cute dinosaur coloring pages. It's like being able to have a FREE dinosaur coloring book at the tips of your fingers when those desperate days call. When they're done coloring, be sure to download any of our other kids coloring pages!
We've got a printable unicorn coloring page, an ice cream coloring page, and a robot coloring page!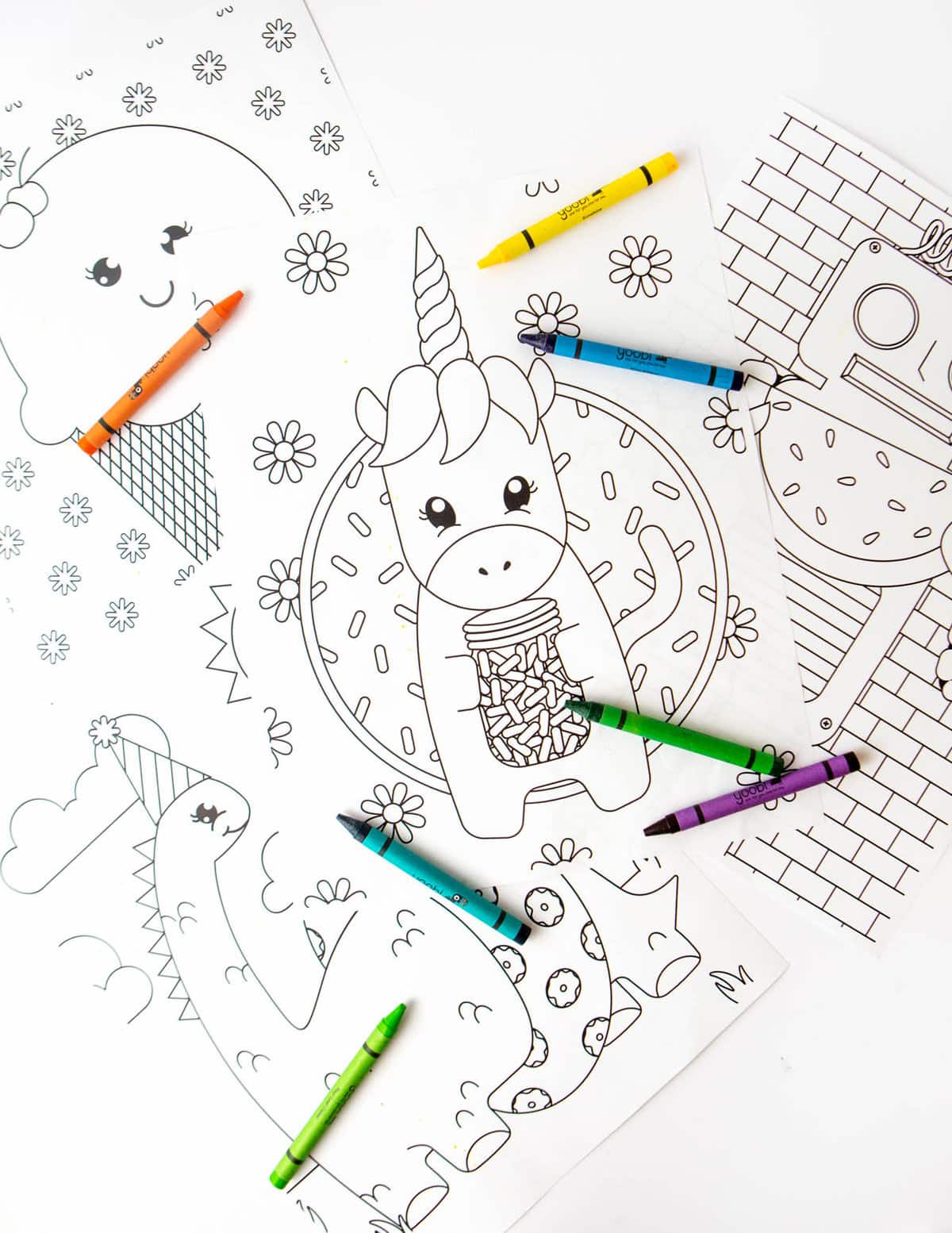 Frequently Asked Questions:
What ages are these coloring book pages for kids for?
Any of our 4 summer coloring pages are great for ages 3-10, although that's not to say that the older kids wouldn't get a kick out of them too! They have a fun, quirky element to them that makes them different than your traditional t-rex coloring pages! I mean, who wouldn't want to color a dinosaur with a donut pool float!
Do you have more free printable coloring pages for kids to print?
We sure do! We've got coloring pages for girls & coloring pages for boys – coloring pages for everyone! If you've been looking for the best free coloring pages of animals, I've got you covered! Check out all our kids coloring pages!
More Free Printable Activities for Kids
Illustrations by: Cassi Kennard for Design Eat Repeat | Please note that this unicorn coloring page printable is for personal use only and redistribution or reselling for commercial use is strictly prohibited. If you would like to spread the word about this printable, you are free to do so but (A) must link directly back to this post for download (please do not link directly to the printable download file) and (B) may only use one image from the post. Thank you for your cooperation!