These no bake peanut butter bites only require four ingredients (no butter here!) and can be whipped up in a food processor! If you're a fan of frozen Reeses peanut butter cups without all the guilt, these are for you.
I'm convinced that frozen Reeses peanut butter cups are the nectar of the earth. Unfrozen = meh. Frozen = lockthatfreezerup. So when the Easter bunny happened to find a 12 pack of Reeses at the store for $1, things got dangerous. A frozen Reeses a day sure does keep the peanut butter cravings away, but it sure doesn't keep the gym away. So I decided to whip out my NutriBullet and see what kind of homemade concoction I could whip up. And let me tell ya, the results were lockthatfreezerup worthy.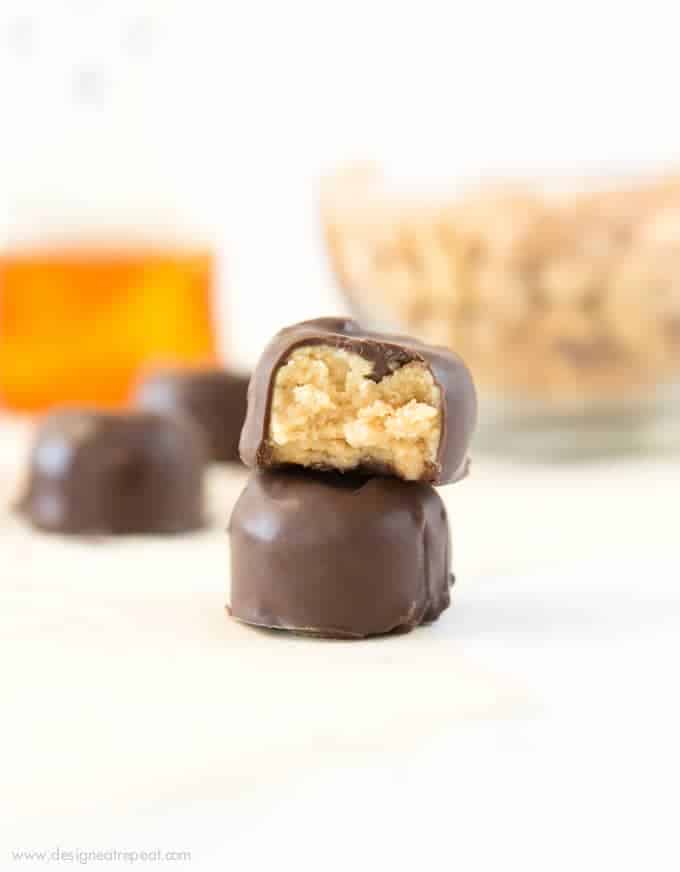 Unlike a lot of peanut butter ball recipes that use loads of butter and sugar, these peanut butter bites keep it simple. No baking required, just a food processor, peanuts, a dash of honey, a spoonful of powdered sugar, and some chocolate to dip them in.