Dive into summer with these s'more themed printable treat boxes! Perfect for camping-themed birthday parties, summer barbecues, or just as fun way to spruce up a night of indoor microwave s'mores!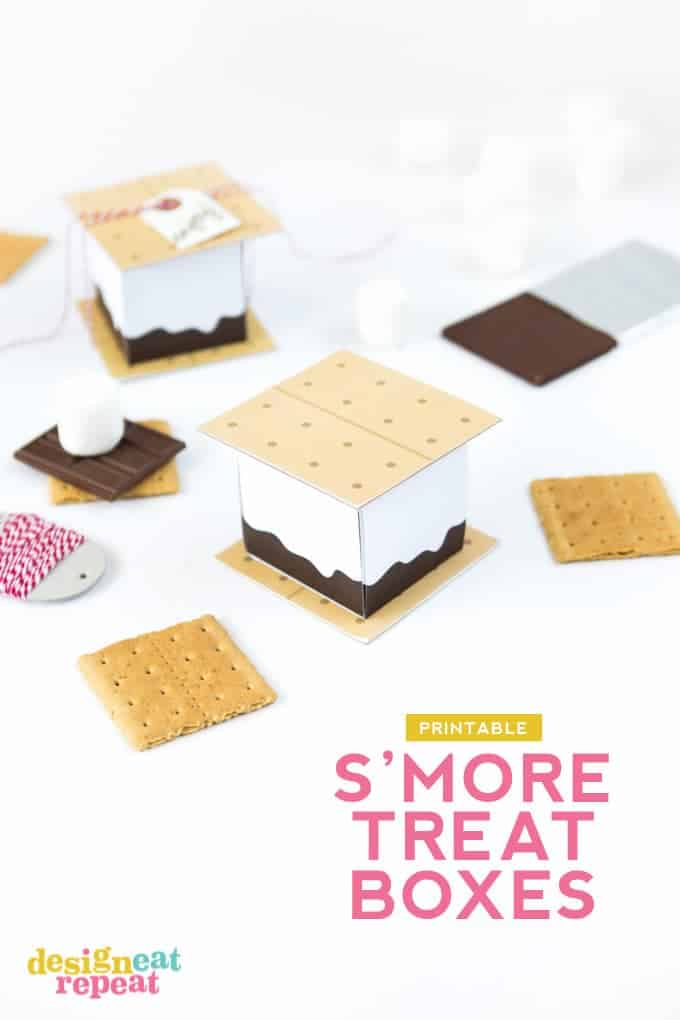 So I realize that it's still March and it's still snowing outside, but can we at least pretend it's summertime? A summer full of warm weather, chilly nights, and an endless supply of s'mores? Yes? Okay, good. Because my crafting brain is so over winter.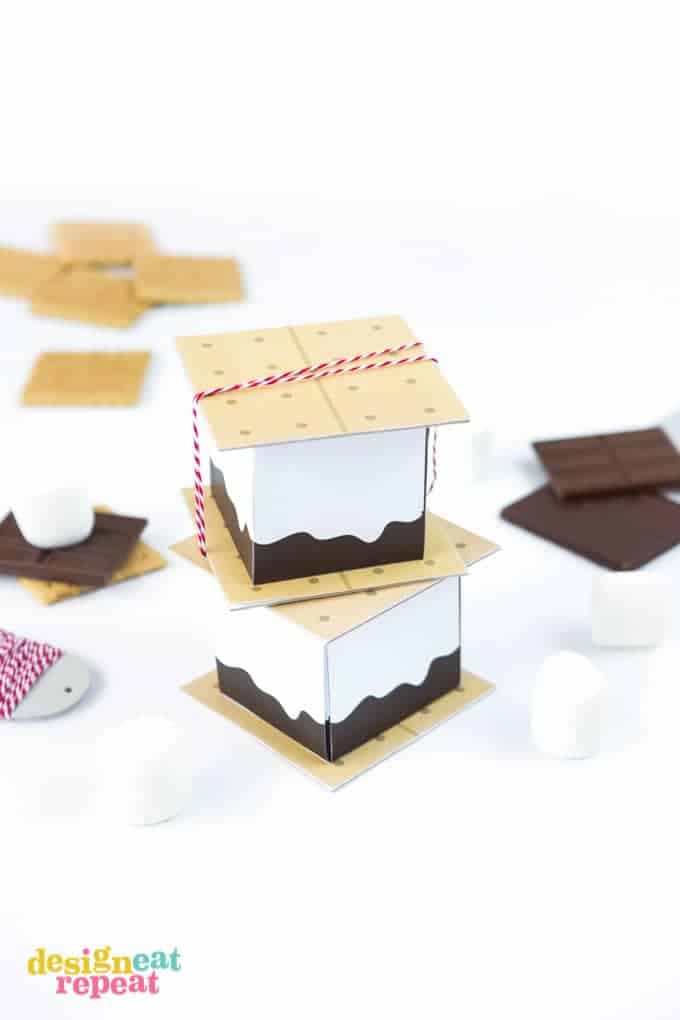 Created to house the 3 glorious treasures of summer, these printable s'more boxes will teleport you and your guests to a chilly summer night in front of a roaring fire. Hand them out to each guest before you head outside or use them as unique party favors for a camping-themed birthday party, summer barbecue, or just as fun way to spruce up a night of indoor microwave s'mores!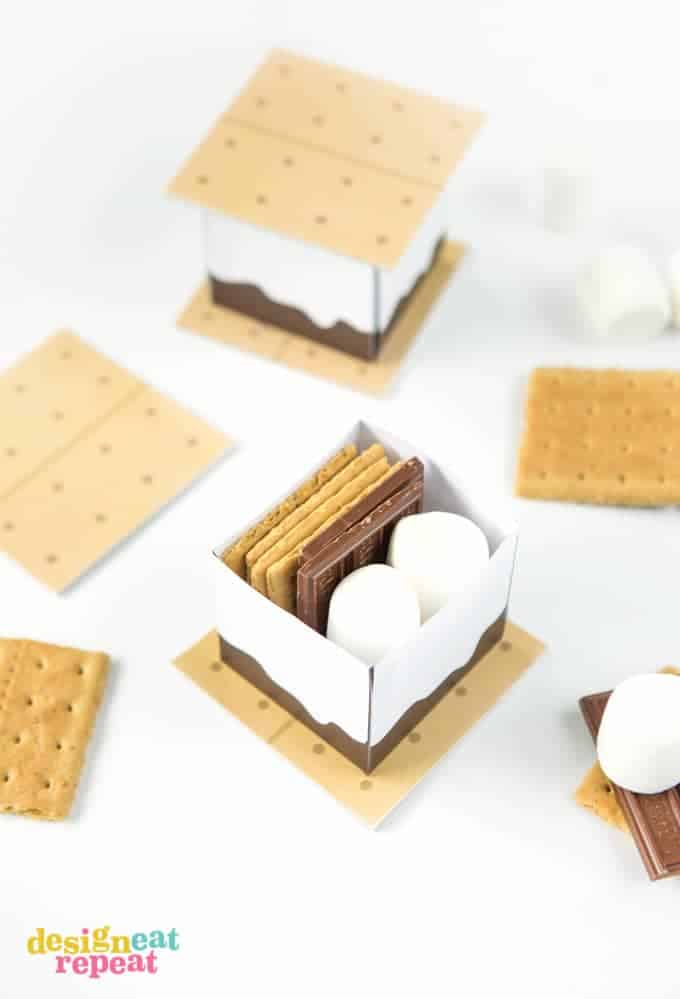 I designed these to comfortably fit 4 graham cracker squares, 1 Hershey chocolate bar (broken in half), and 4 large marshmallows. For the sake of these photos, I left the ingredients out of the plastic bag but if you aren't serving/eating these within a few hours, you will want to pop everything in a plastic bag before putting it in the box. And if you're feeling extra creative, fill them with other sweet treats like s'more bites, s'more cereal bars, or a bag of s'more puppy chow!
S'more on the outside, even s'more in the inside! When the "drawer" is in place the box will stay pretty snug, but feel free to add twine, gift tags, or any other embellishments if you want to add an extra level of cuteness!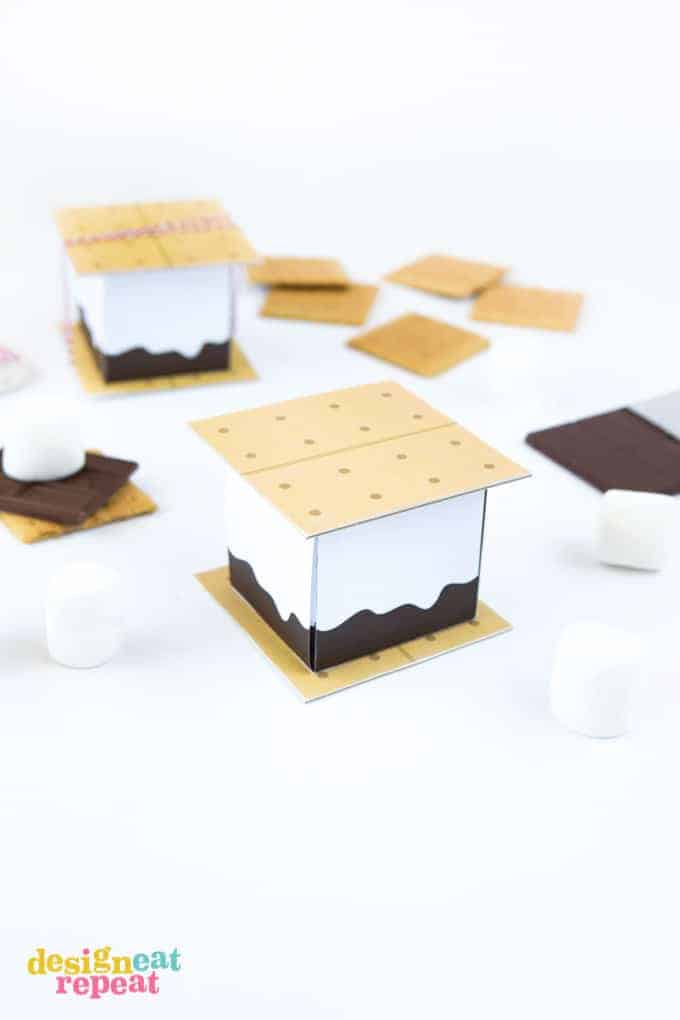 So who's with me in starting summer projects early? Maybe if we all band together we can live in a sheltered little internet world, ignore the cold weather, and live in a state of summery bliss. Sound good?
Please note that these files are for personal use only and redistribution or reselling for commercial use is strictly prohibited. If you would like to spread the word about this printable, you are free to do so but (A) must link directly back to this post for download (please do not link directly to the printable download file) and (B) may only use one image from the post. Thank you for your cooperation!