If I had to rank my top four favorite fruits, it would probably go in this order: Strawberries, Cantaloupe, Raspberries, and fresh peaches. Considering it's winter and most of these fruits are highly priced, I've had to turn to frozen fruits for smoothies these days. I've been lucky to find cantaloupe on sale lately & have been stocking up on it whenever I can. I had never really thought cantaloupe would be good in smoothies, but when I threw it into my smoothie last week, I was pleasantly surprised. It incorporates two of my favorite fruits, so in my opinion, there's not much room for error.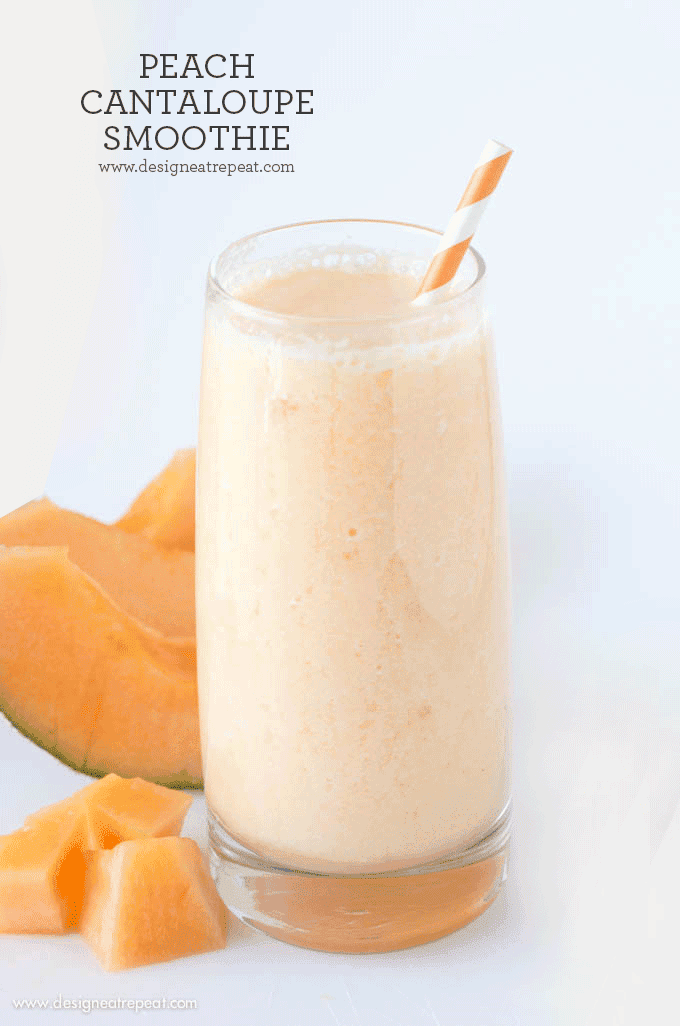 The trick to a tasty cantaloupe smoothie is to make sure the cantaloupe is ripe, juicy, and ready to eat. The cantaloupe I've gotten lately has been surprisingly sweet, which is sometimes hard to come by in the winter time. I'm hoping this is a sign that summer is not too far away. But then again, it's snowing outside as I'm typing this.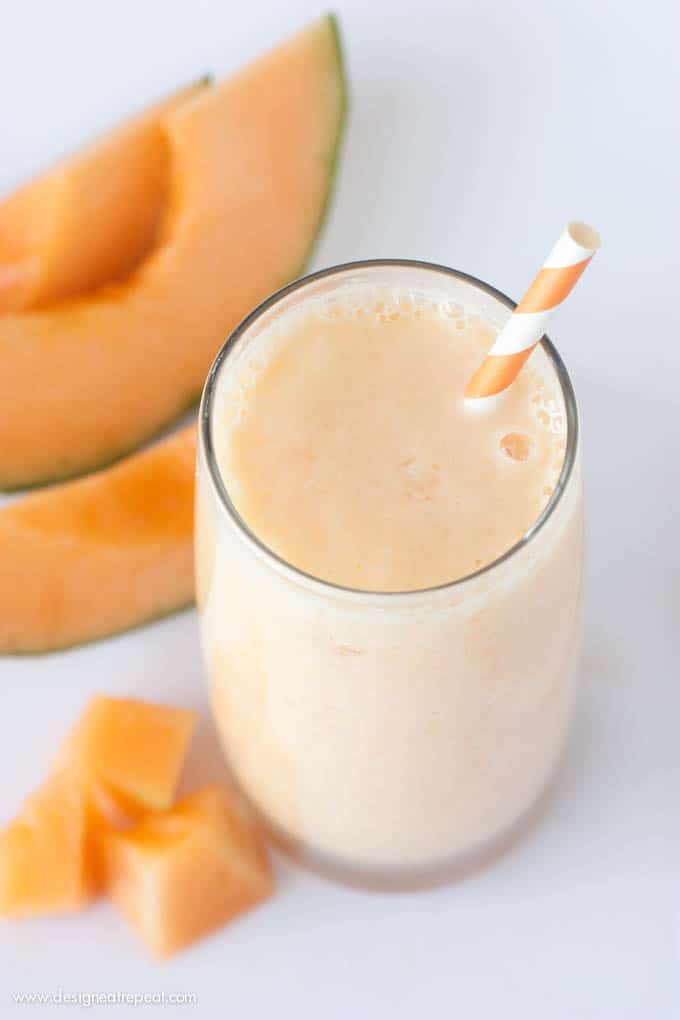 Peach Cantaloupe Smoothie
A sweet and refreshing summer smoothie. The trick to a tasty cantaloupe smoothie is to make sure the cantaloupe is ripe, juicy, and ready to eat.
Prep Time: 10 minutes
Total Time: 10 minutes
Course: Drinks
Category: Smoothie
Servings: 1 smoothie (2 cups)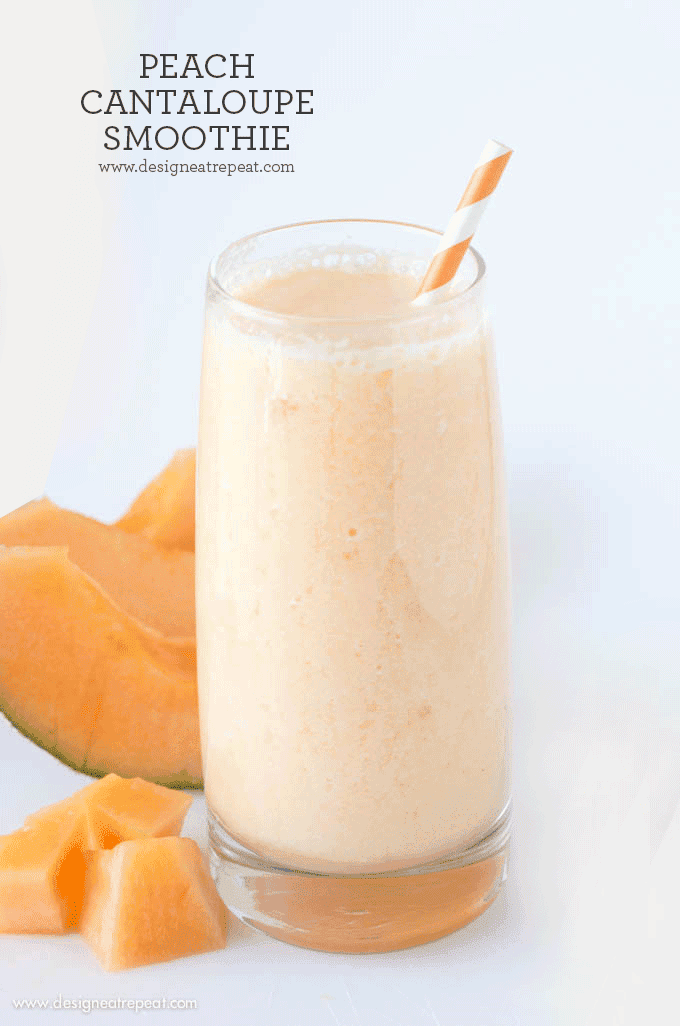 Ingredients
1 cup cantaloupe cut (the riper, the better)
4 slices of frozen peaches
1/2 cup orange juice
6 oz. light peach yogurt
1/2 tablespoon honey
1/2 cup ice
Instructions
In a blender, add all the ingredients and process until smooth. If smoothie is thick, add more orange juice until desired consistency. Pour into a chilled glass and serve immediately.
Recipe Notes
* For an extra protein boost, add in one scoop of your favorite vanilla protein powder. I occasionally add 1 scoop of Creamy Vanilla Profit from It Works as my primary protein powder (it's made from natural ingredients, superfoods, and is non-GMO).
Nutrition
Calories: 307kcal
Fat: 3g
Saturated fat: 1g
Cholesterol: 10mg
Sodium: 146mg
Potassium: 1358mg
Carbohydrates: 60g
Fiber: 3g
Sugar: 56g
Protein: 12g
Vitamin A: 6235%
Vitamin C: 132%
Calcium: 339%
Iron: 1%
Add a few frozen peaches, orange juice, yogurt, honey, and ice to the cantaloupe and you have yourself a tasty (and healthy!) summertime smoothie. I also like adding vanilla protein powder to turn it into a protein-packed peachy orange creamsicle type smoothie. The best thing about smoothies is that you can literally add whatever you want to it and they (usually) taste good. I say usually, because I've had my fill of smoothie fails.
Have a favorite smoothie ingredient? Share it below!