Use your home printer to print off these adorable pennants for a colorful and non traditional Halloween banner! Can be made in less than 30 minutes and makes for the perfect for Halloween party decorations or just to hang up at home this Fall!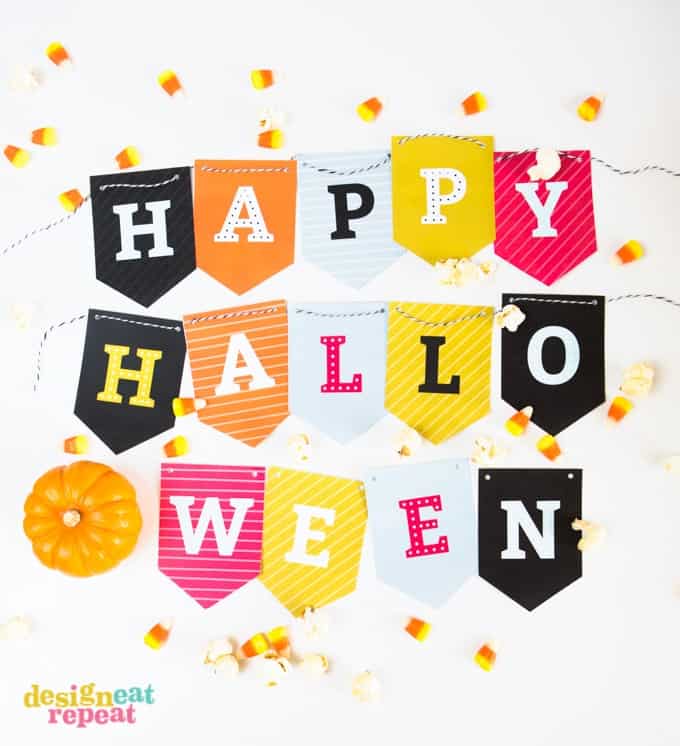 Whether you're throwing a Halloween party or just need a little Halloween decor for your home, this free printable Halloween banner is here to help. Print with your home printer on standard sized 8.5 x 11″ sized paper and you've got yourself the cutest DIY Halloween banner in all the spooktacular land.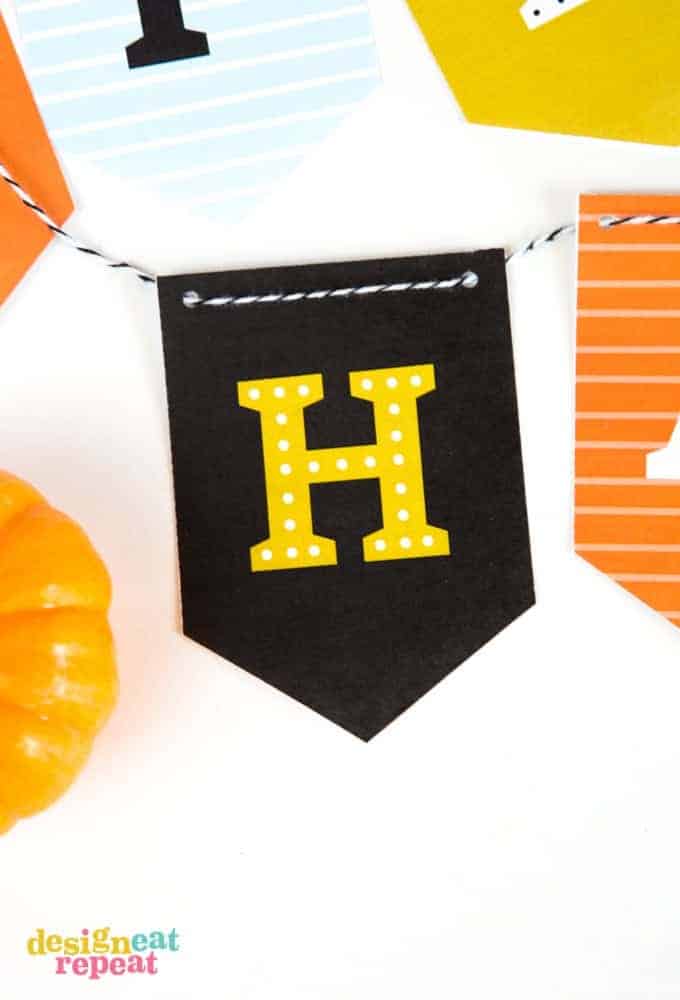 What You Need to Make A Halloween Banner
White Paper, printable Halloween Banner template, scissors or exacto knife, small hole punch, bakers twine or string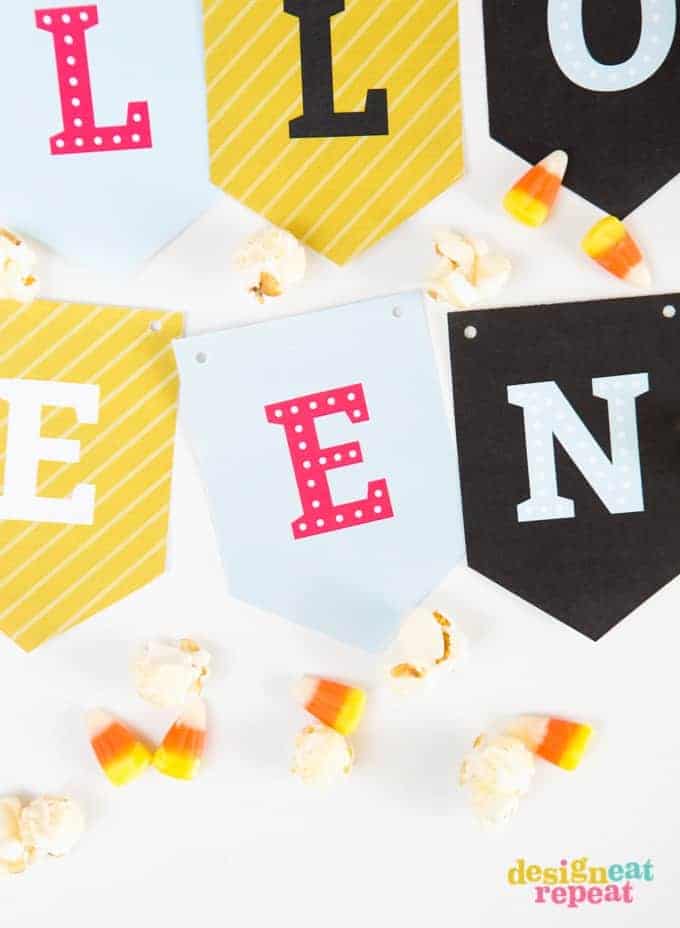 How to Make A Halloween Banner:
Step 1: Print & Cut
Using your home printer, print off the printable template (link above) on 8.5 x 11″ sized paper. The great thing about these using normal computer paper is that you don't have to go out and buy special paper to print these on. Use a scissors to cut along the edges.
Tip: I printed on normal weight computer paper since that's what I had on hand, but if you have white cardstock laying around, I'd lean more towards using that since they will be sturdier.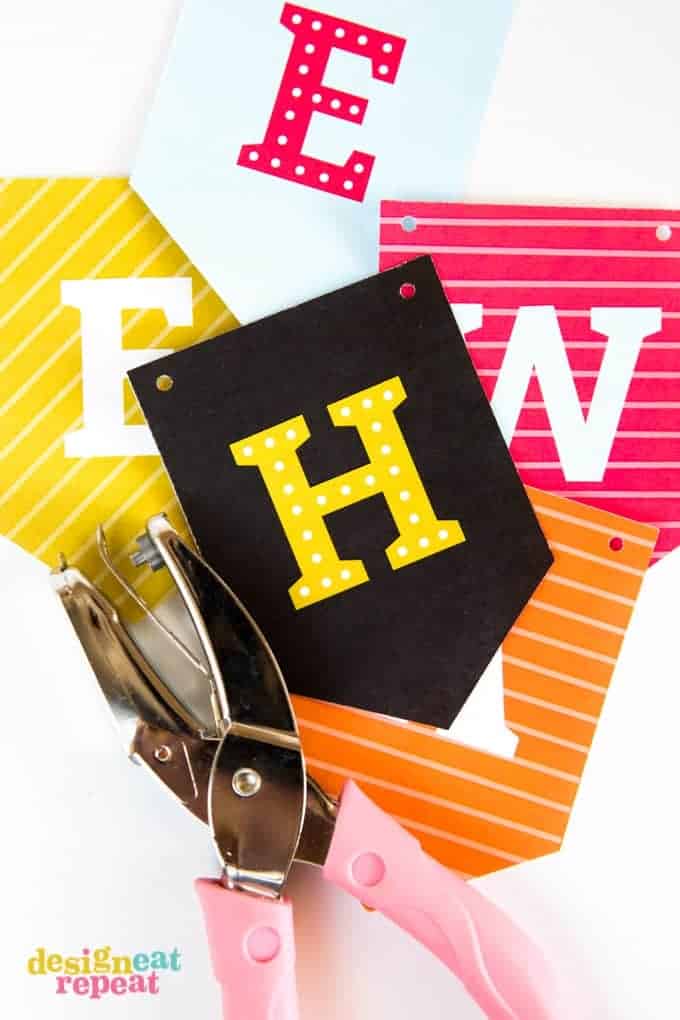 Step 2: Punch Holes and String Together
Using a hole punch, punch two holes in the top of each pennant banner. Weaving the string from the back to the front, string together the banner with baker's twine or string.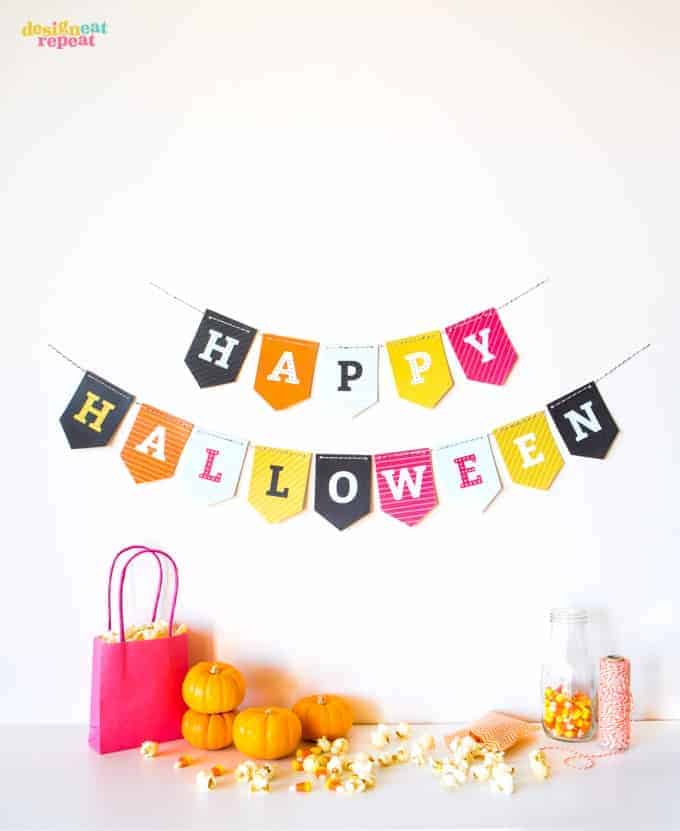 Step 3: Hang it up!
Attach to the wall with tape for a easy no-nail-necessary Halloween banner!
I kept the design of this printable banner a little less traditional than typical Halloween decor, because ummm…I have a tendency to throw pink into 99% of the projects I do. I just can't help it and no, I'm not really that sorry about it.