If it wasn't for the grocery stores bombarding the shelves with Valentine's Day candy immediately after the holidays, I'm pretty sure I would forget about the day all together. For me, it's basically an excuse to eat chocolate and make baked goods with my sprinkle collection. But in the spirit of the "holiday" (I have a hard time calling this a real holiday), I thought it would be fun to put together some Valentine's Day free printable cards & envelopes that you can print out and put together.
They can be used on anything from the kid's school Valentines exchange to a fun note to slip with your baked goods. (If you need a baked good idea, check this one out!)
The back design includes a place to address it to your lover-lover. And as you can see below, I like to keep it ambiguous when giving gifts. Keepin' the recipient guessing only adds to the experience.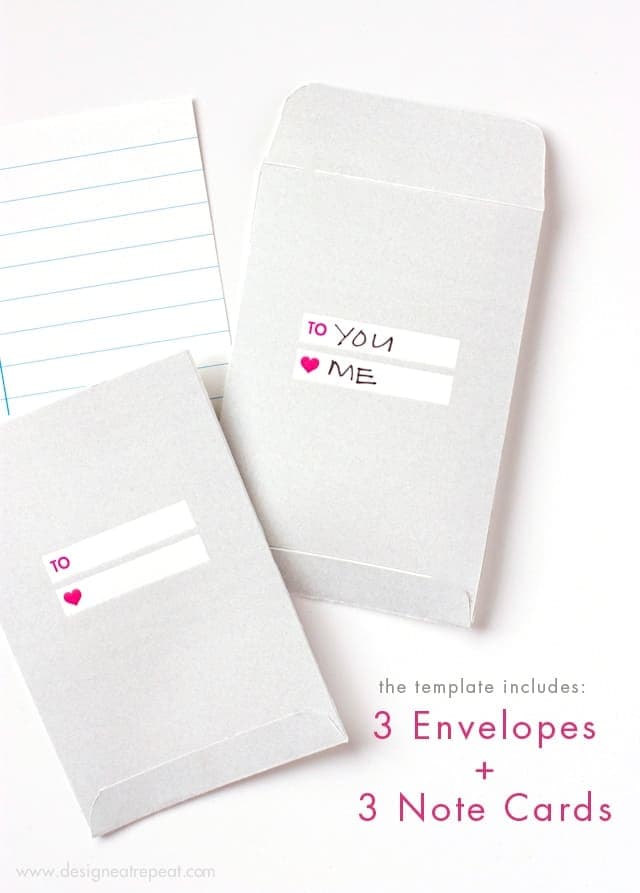 What do you do to celebrate V-day? A chocolate binge is an acceptable answer for me…