These easy banana muffins are quick to throw together, full of flavor, and perfect for a last minute weekend breakfast!
Banana bread is my jam. Other than straight-from-the-peel-monkey-style, banana bread is about the only baked good I can bring myself to throw bananas in. In theory, things like banana crepes and banana splits sound good but that doesn't mean that I wouldn't pick chocolate cake over banana desserts any day. Banana bread though? Sign me up.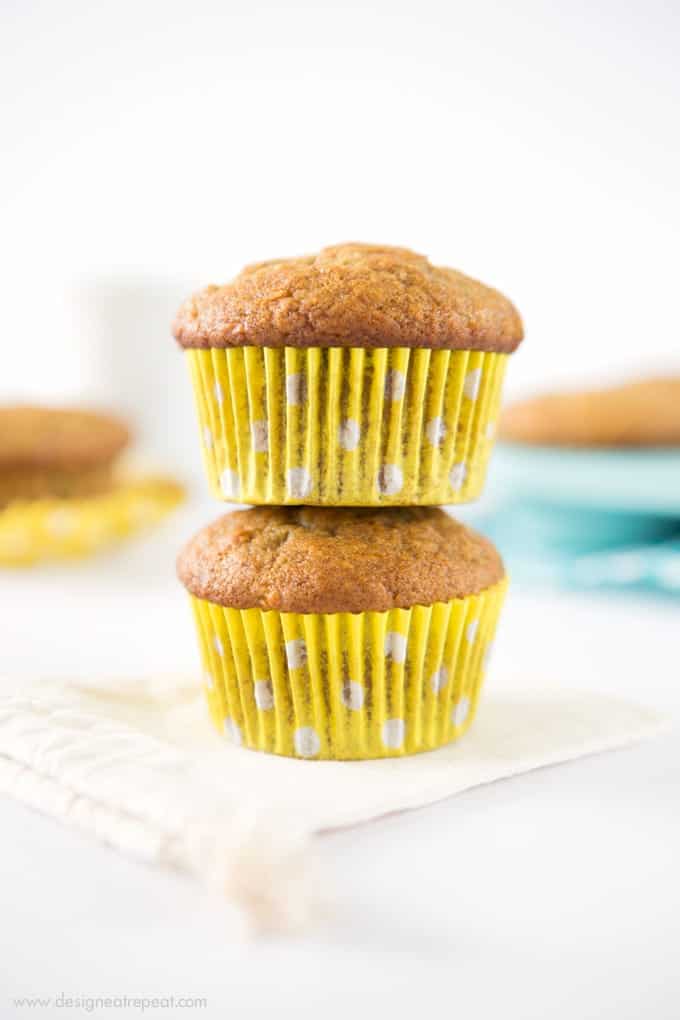 Just good ol' classic banana bread. No fancy chocolate chip or peanut mix-ins, just straight-up soft, moist, and poppable muffins is where its at. Preferably in cute, colorful cupcake liners to bring a little sunshine to these rainy Sunday mornings.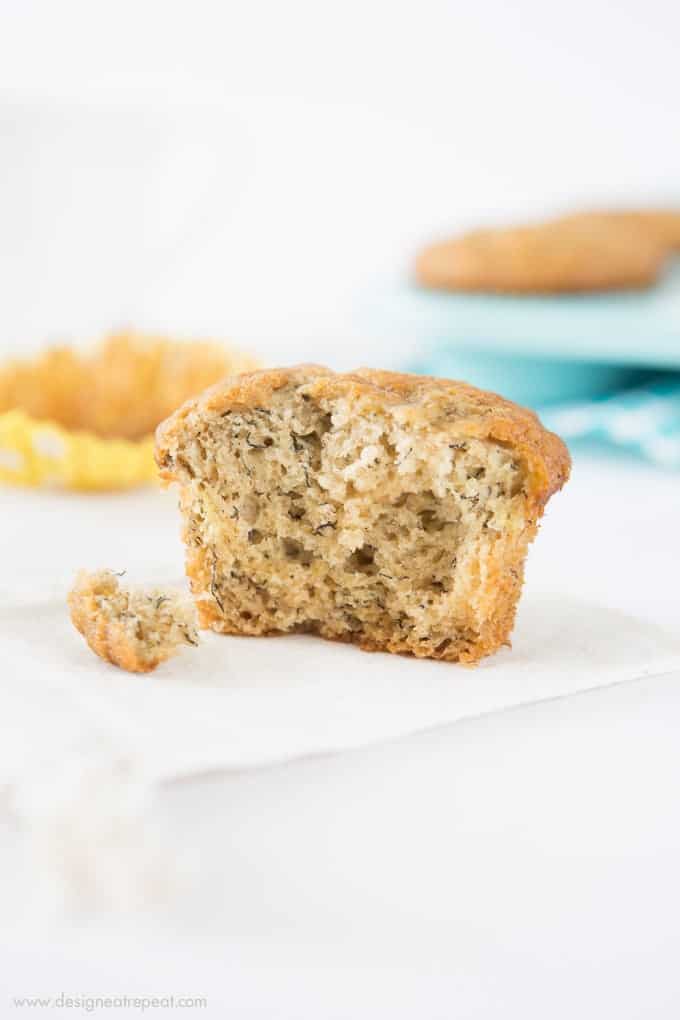 I've made this recipe many times over the years with different tweaks, but one thing always stay the same. They always bake up to to have the perfect little muffin top, are super-moist, and are packed full of banana and cinnamon flavor. There's a reason the photo below only shows 7 muffins. The other 5 didn't quite survive to this morning's photoshoot.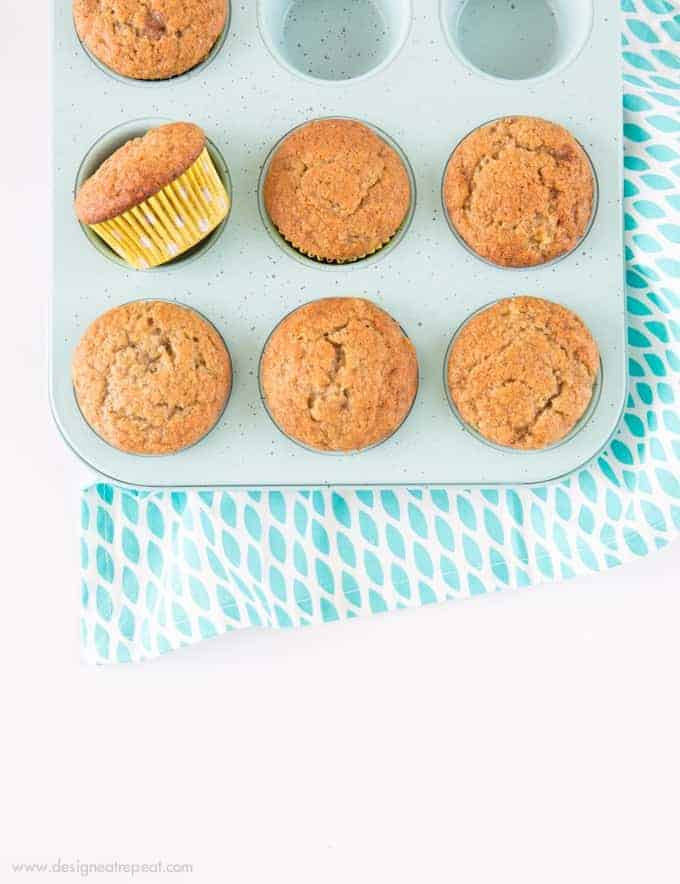 Like most banana bread recipes, having super ripe bananas in key. I'm talking the dark, mushy, sad looking ones. I like to buy a few bananas and let them sit on the counter for a week or so beforehand to let all those flavors ripen. Not only will overripe bananas mash up better, but they help create a sweeter banana bread. Don't have a week to spare? I've also roasted them in the oven before with great results.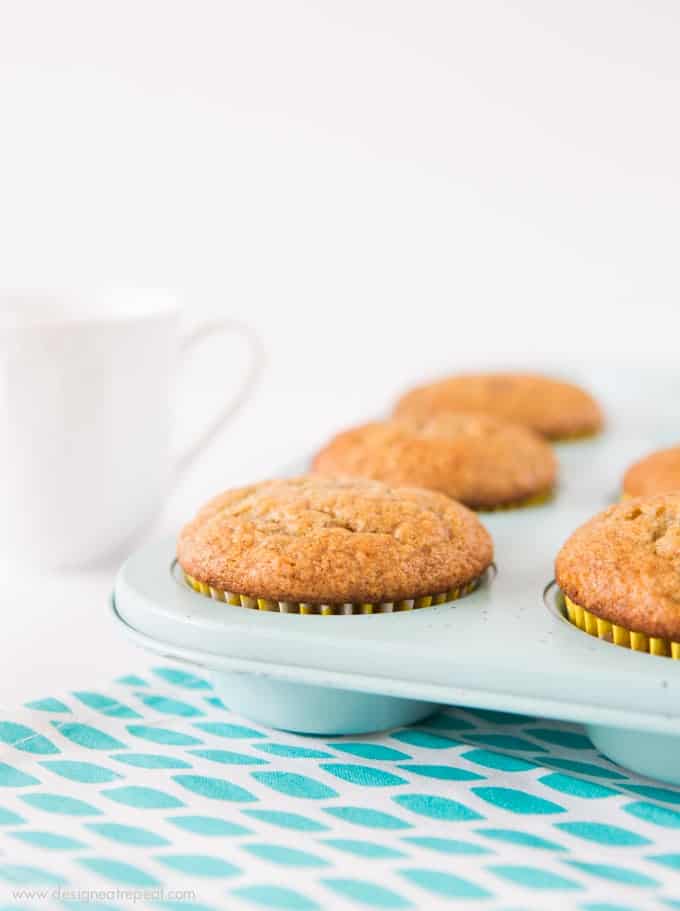 Quick & Easy Banana Muffins
These easy banana muffins are quick to throw together, full of flavor, and perfect for a last minute weekend breakfast!
Prep Time: 10 minutes
Cook Time: 20 minutes
Total Time: 30 minutes
Course: Breakfast
Category: Easy Snack
Servings: 12 muffins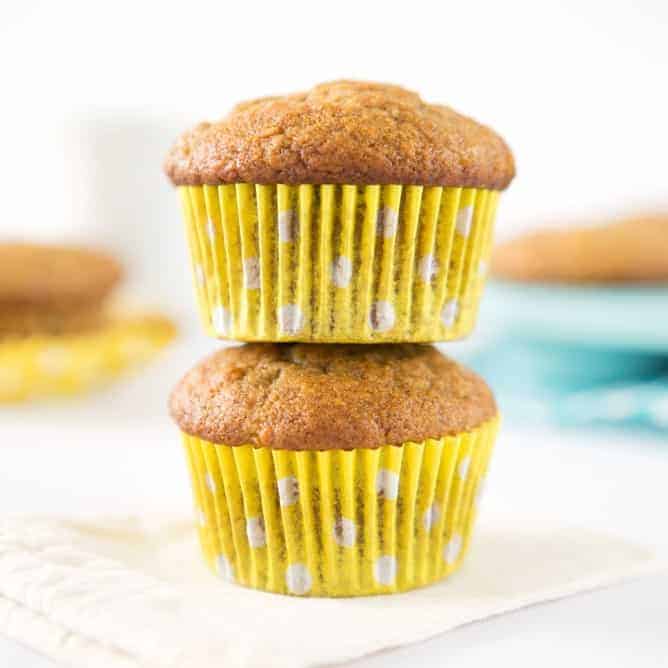 Ingredients
1 1/2 cup all-purpose flour
1 teaspoon baking soda
1 teaspoon baking powder
1/2 teaspoon cinnamon
1/8 teaspoon nutmeg
3 ripe bananas mashed
1/2 cup sugar
1/4 cup light brown sugar
1 egg
1/4 cup butter melted
Instructions
Preheat oven to 350 degrees. Lightly grease 12 muffins cups, or line with muffin liners.

Mix together flour, baking soda, baking powder, cinnamon, and nutmeg. In another bowl, mix together mashed bananas, sugar, brown sugar, egg and melted butter.

Add banana mixture into the flour mixture and stir until just moistened. Scoop 3 tablespoons of batter in each muffin cup (about 3/4 full) and lightly tap pan on counter to even out the tops.

Bake at 350 degrees for 16-20 minutes or until toothpick comes out clean.
Nutrition
Calories: 172kcal
Fat: 4g
Saturated fat: 2g
Cholesterol: 23mg
Sodium: 132mg
Potassium: 167mg
Carbohydrates: 31g
Fiber: 1g
Sugar: 16g
Protein: 2g
Vitamin A: 155%
Vitamin C: 2.6%
Calcium: 25%
Iron: 0.9%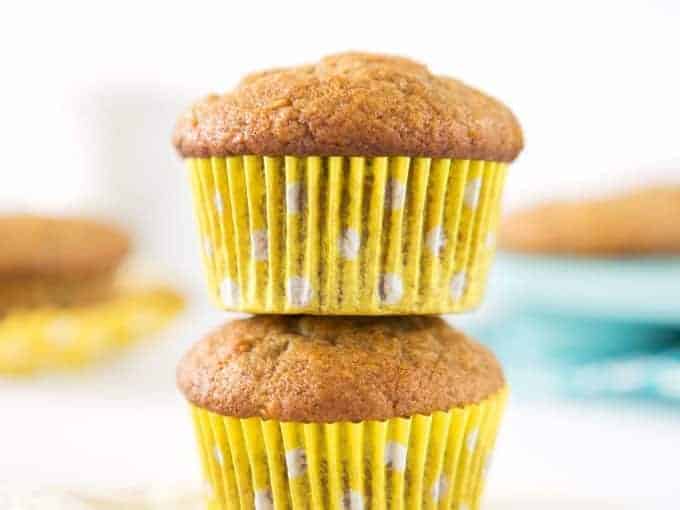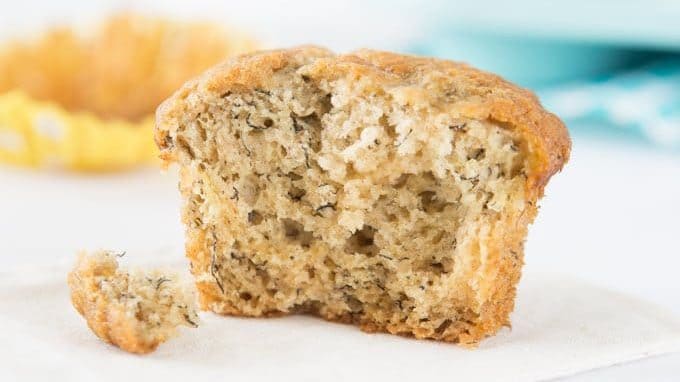 These banana muffins can be made using two mixing bowls, making them a perfect last-minute breakfast treat for all those mornings you don't want to haul out the mixer. Or in my case, for all those midnight baking sprees when the mixer is already buried behind a stack of dishes and flour canisters.