If you have been following this blog for awhile, it's really no secret that I love tacos. Like, I really love tacos. When I spent last semester abroad in Italy, you can imagine the symptoms of withdrawal I experienced from living without them. Nightsweats, nausea, dizziness…all from not having my daily dose of Mexican cuisine. Okay, so maybe I'm being a tad bit dramatic (okay, ridiculously dramatic), but you get the picture. Although the Italian cuisine was absolutely delicious, there came a point where we all craved Mexican food. Good ol' spicy tacos, chips & queso, and salsa. We were thrilled when we had found what claimed to be "Mexican Salsa" in a grocery store, only to try it and realize it was the worst salsa we had ever tasted. Imagine (room temperature) mildy spicy thick ketchup wth chunks of pepper, and that is what it was. It was a total buzzkill.
I could go on about our grocery store mishaps, but that would take all day. To put it in a nutshell: A.) We were scared of the non-Midwest ground beef, B.) The cheapest tortilla shells we could find were stale and nearly $8 for  a pack of four, C.) We were cheddar cheese-less, D.) Nacho chips were crazy expensive, and E.) We rationed the few taco seasoning packets we had for chicken "tacos". Basically, the point of the story is that we were taco-less, unless we wanted to spend $40 recreating a taco meal. No, no thank you.
Now, looking back 3 months later, I wish I would have thought about making my OWN taco seasoning while over there. I mean, duh. Why didn't this cross my mind? Instead, we rationed out our taco seasoning packets as if we would never see them again. I'm kicking myself a little bit over the fact that this concept never even phased me. (*Insert facepalm here*)
So while I was doing my weekly recipe-search-homework-procrastination session this weekend, I decided to see what I could find. I have recently given up all fast food (goodbye Taco Bell, my love), and figured there HAD to be a way to achieve this spicy restaurant goodness at home. What I found amazed me. Making my own taco seasoning would be way easier than I had thought. (Well, I guess easier than I had never thought, since I previously had never even thought about it. You get what I'm saying.)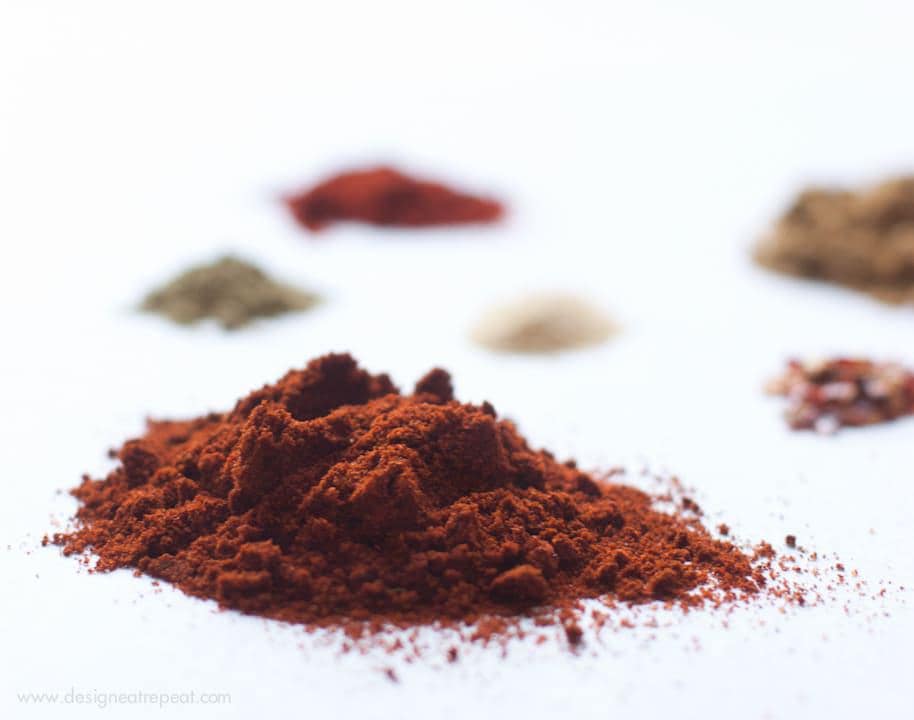 With a combination of spices, such as chili powder & cumin, I realized that I could now take over the entire taco industry. (Taco Bell, you have been warned.)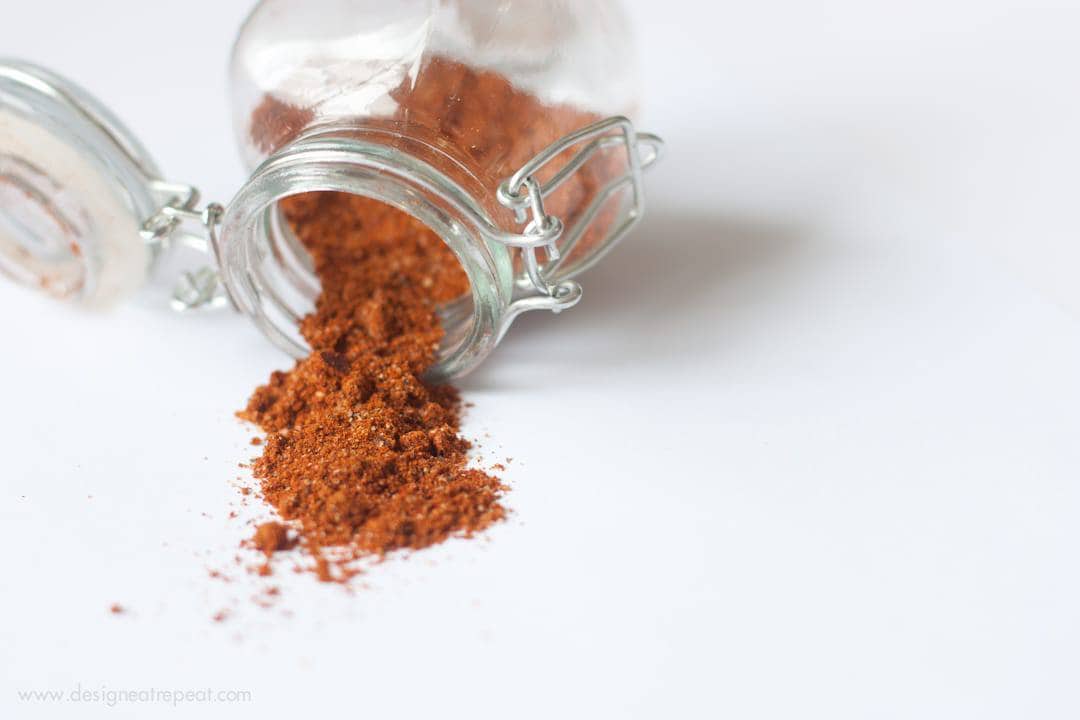 And what I found most shocking, is…wait for it…that I actually liked these tacos way more than any kind of fast food version. I know, I know. I never thought I'd say those words either. Imagine that. Homemade tastes better than the fast food version. Mind-blowing concept, huh? *insert sarcasm here* Sorry T-Bell, as T-Swift once said, "We are never-ever-ever, getting back together." Okay, that's probably a lie. I'm sure a little T-Bell will creep into my life every now and then, but definitely not as often as it used to.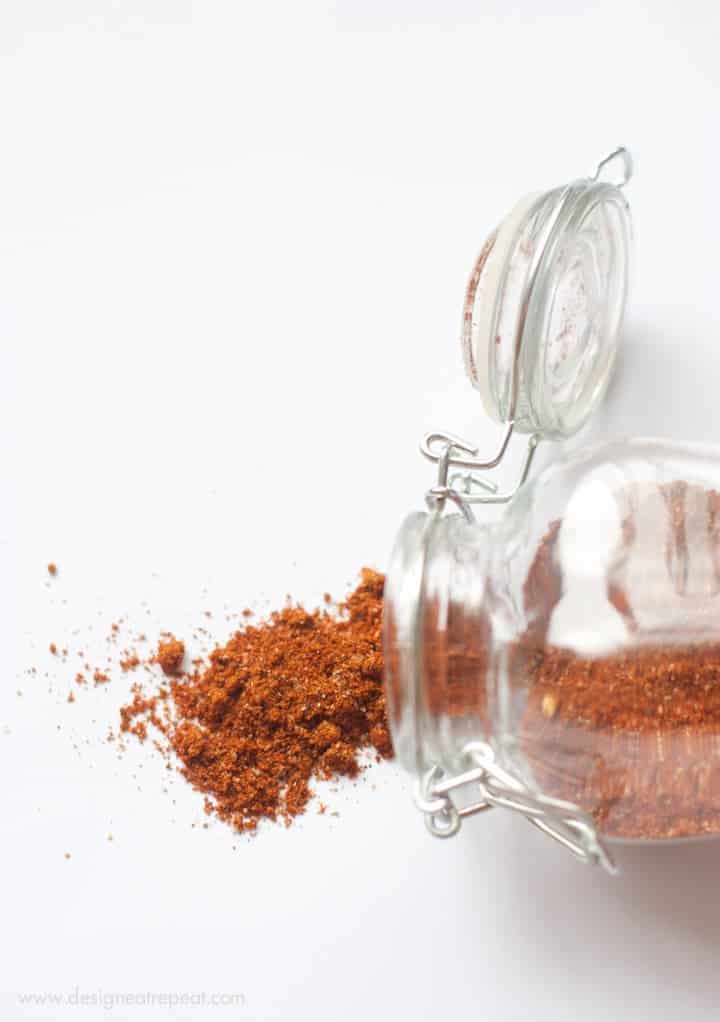 Moral of the story? That delicious does not have to be complicated. You are seriously only a quick look in your spice cabinet away from homemade taco goodness. I used this recipe on some homemade crunchwraps (taco bell copycat recipe, of course), and found that it more than satisfied my spicy food cravings.
Homemade Taco Seasoning
Prep Time: 10 minutes
Total Time: 10 minutes
Course: Seasoning
Category: Mexican
Servings: 3 tablespoons
Ingredients
1 tablespoon chili powder
1/4 teaspoon garlic powder
1/4 teaspoon crushed red pepper flakes
1/4 teaspoon onion powder
1/4 teaspoon dried oregano
1/2 teaspoon paprika
1 and 1/2 teaspoon ground cumin
1/2 teaspoon salt
1 teaspoon black pepper
Before you begin! If you make this, will you do me a huge favor and leave a review and rating letting me know how you liked this recipe? This helps my small business thrive so I can continue providing free recipes and high-quality content for you.
Instructions
Combine all spices in small resealable bag. Seal bag and shake until combined. Store in plastic bag or any airtight container. Recipe makes roughly 3 tablespoons of taco seasoning. Use 3 tablespoons of seasoning, per 1 pound of ground beef.
Last Step! Please leave a review and rating letting me know how you liked this recipe! This helps my small business thrive so I can continue providing free recipes and high-quality content for you.
Nutrition
Calories: 13kcal
Sodium: 435mg
Potassium: 52mg
Carbohydrates: 2g
Fiber: 1g
Vitamin A: 1005%
Calcium: 9%
Iron: 0.9%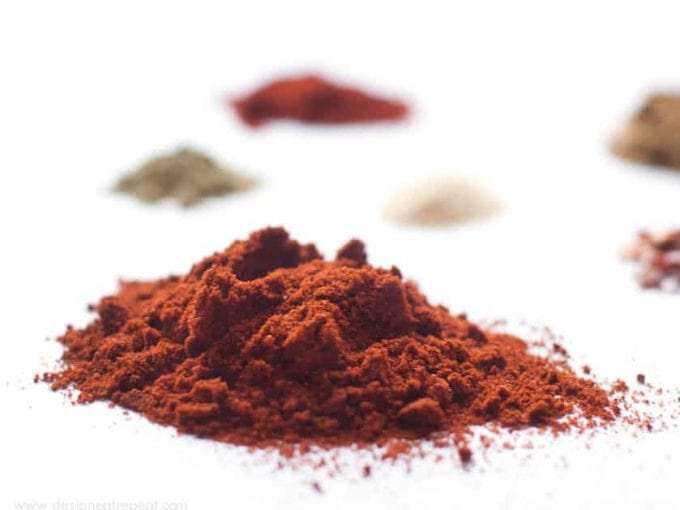 Goodbye seasoning packets, and hello homemade taco goodness.