Make your own homemade Shamrock Shake with this 4-ingredient recreation of the beloved minty milkshake!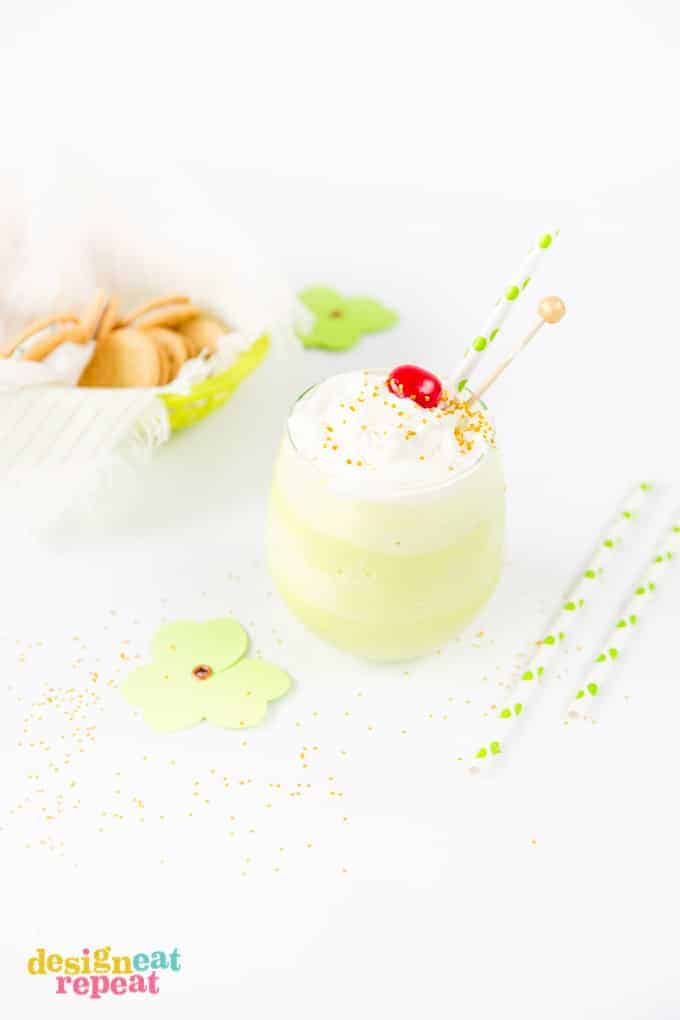 I barely consider milkshakes a "recipe" considering they're basically just random stuff thrown into a blender, but when it turns out tasting better than the $3 sinfully delicious fast food version, it's grounds for documention. Mint seems to be one of those love-it-or-hate-it flavors and although my love for mint has tapered off over the years, I still find myself craving a minty dessert about once a year. I was driving home the other day when I spotted a sign that joyfully announced that Shamrock Shakes were back in season. But I happened to be moneyless that day (nothing like the emptiness of forgetting your wallet at home) and that $3 shamrock shake was out of reach.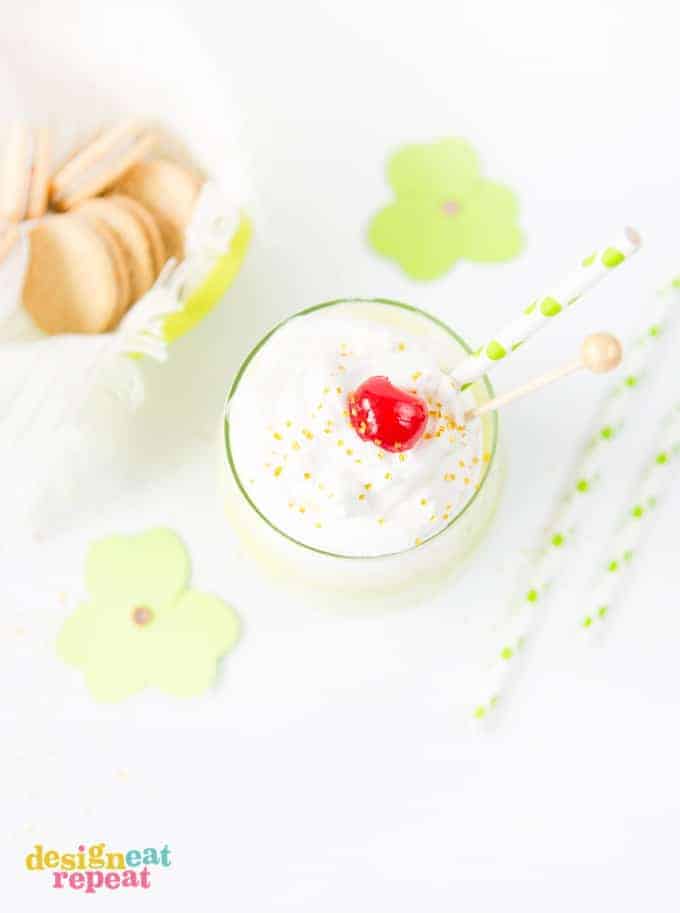 So I put it on my  "things to make" list and after searching Walmart for creme de menthe syrup, it turned out to be a no-go and I went home with some vanilla icecream and the determination to find a way to make it without it. After a few experiments with flavor extracts, it turns out that just 4 ingredients I already had at home and a blender were the keys to fulfilling this week-long dream.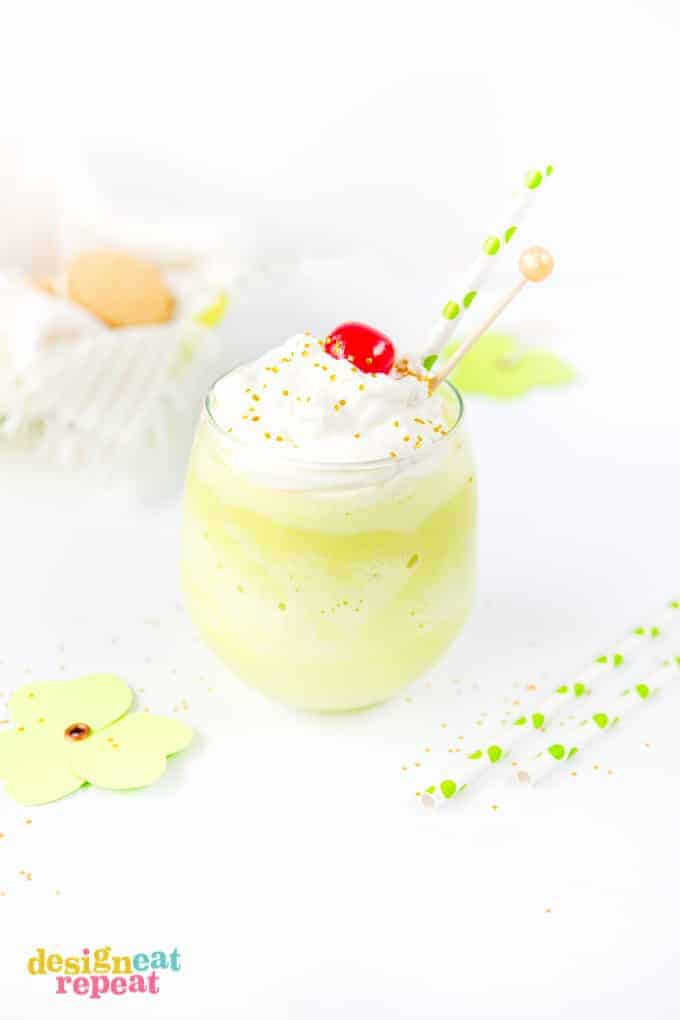 No syrups needed – just your favorite vanilla cream, milk, and a few drops of mint and vanilla extracts create this minty fresh concoction! You could spend $3 on a fast food version OR you can make them at home for a fraction of the cost & actually know what ingredients you're putting in them!
Homemade Shamrock Shake
Make your own homemade Shamrock Shake with this 4-ingredient recreation of the beloved minty milkshake!
Prep Time: 10 minutes
Total Time: 10 minutes
Course: Drinks
Category: Snack
Servings: 2 Mini Milkshakes (or 1 Large)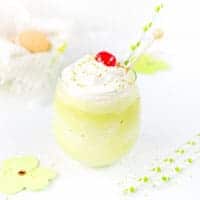 Ingredients
2 cups vanilla icecream
1 cup milk
1/2 teaspoon mint extract not peppermint extract
1/2 teaspoon vanilla extract
Optional: 1 drop green food coloring
Optional: Whipped Cream
Instructions
Place all ingredients in a blender and blend for 10-30 seconds until smooth. Top with whipped cream and a cherry, if desired!
Nutrition
Calories: 353kcal
Fat: 18g
Saturated fat: 11g
Cholesterol: 70mg
Sodium: 158mg
Potassium: 423mg
Carbohydrates: 37g
Sugar: 34g
Protein: 8g
Vitamin A: 755%
Vitamin C: 0.8%
Calcium: 307%
Iron: 0.1%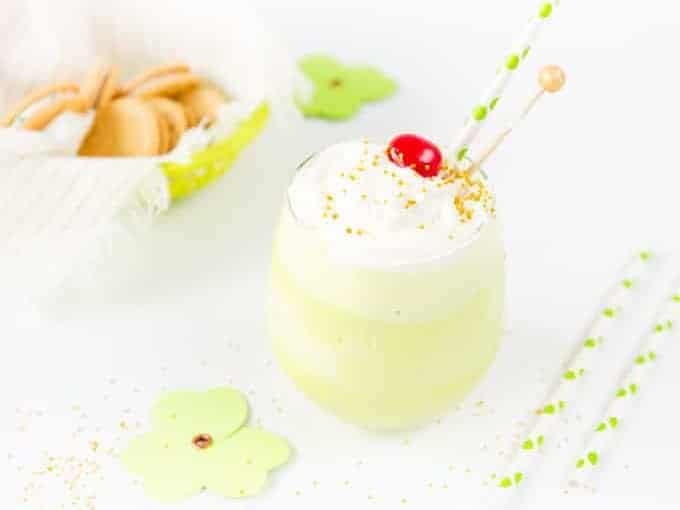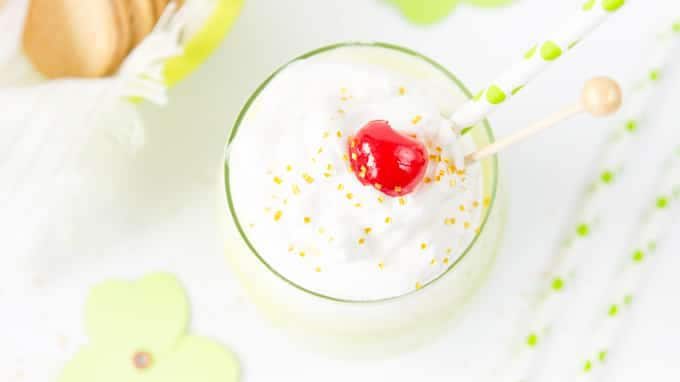 Now that daylight saving time is about to hit us hard and spring is *almost* in full swing, I like to think that hot summer days and milkshakes are just around the corner. But until then, we'll bask in the fun treats and projects of St. Patrick's Day and make #allthetreats while pretending calories don't exist.