A few weeks back, a friend (who just started a blog!) and I set up a little blogging day where we intruded her family's kitchen and baked our little hearts out. My own family thinks I'm crazy for taking pictures of food, so to do so in someone else's house definitely makes me full blown-cray. When I'm back home, I usually get comments like, "Why the heck are you taking pictures of food" from the younger brothers. But fear not, the second I'm done snapping pictures, they are all over previous mentioned food. Sometimes I even have to give them the duds (the most deformed cookies) to hold them over until I'm done snapping the pics of the pretty ones. In fact, I'm pretty sure I trained them well because now instead of just snagging up a cookie & sprinting away as fast as they can, they ask, "Can I have this one? It's an ugly one." Many, many years of hard work went into that small victory.
One of the things we concocted during our blogging day were these Orange Berry Sunrise Spritzers. These were all my friend's idea to make and therefore, I take no credit for the deliousness you are about to witness.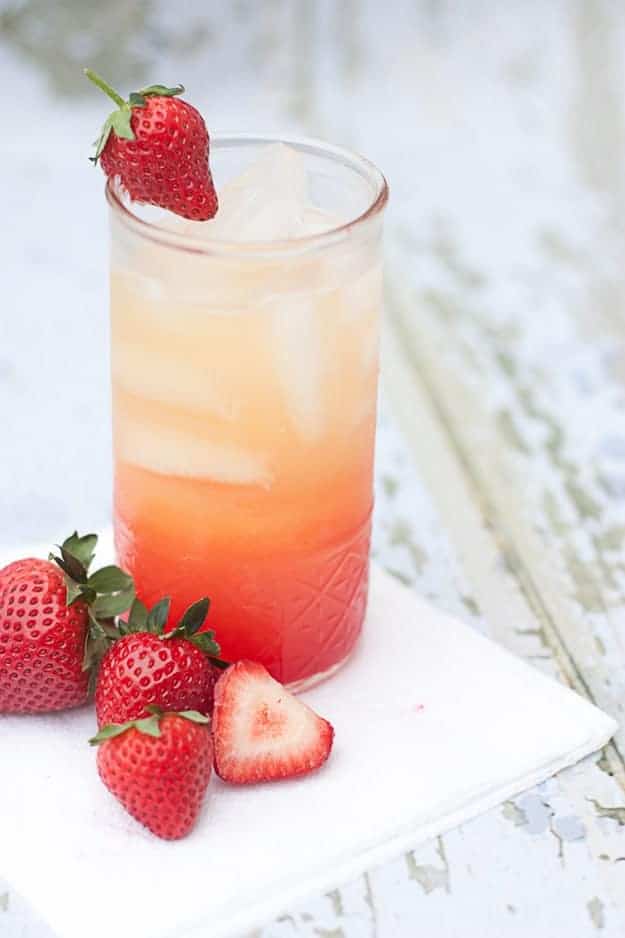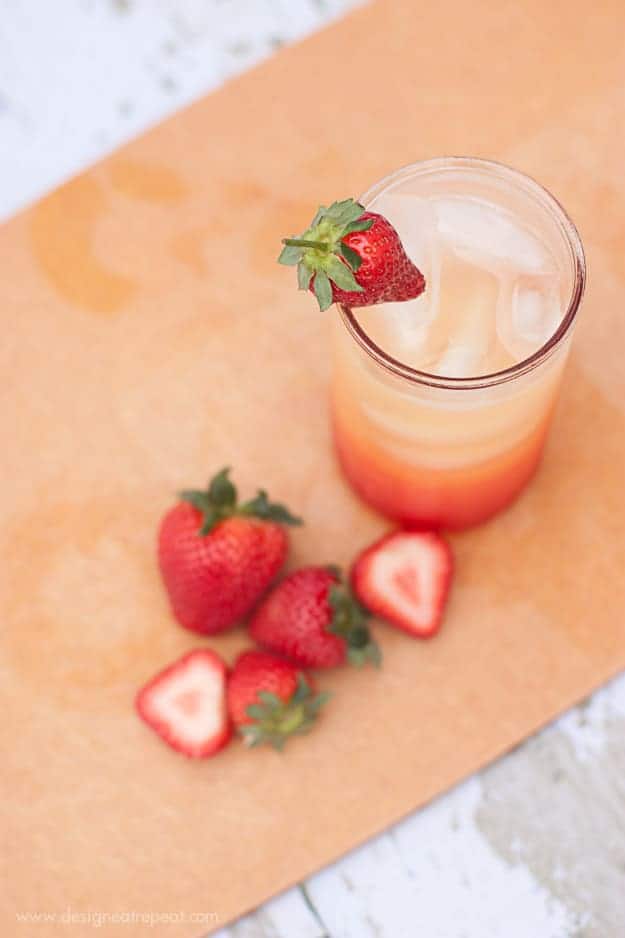 With orange juice, lemon-lime soda, and grenadine, these drinks are the perfect summertime thirst quencher. I'm a sucker for Shirley Temples (lemon-lime + grenadine), so the fact that this is basically one of those mixed with orange juice makes me oh' so happy.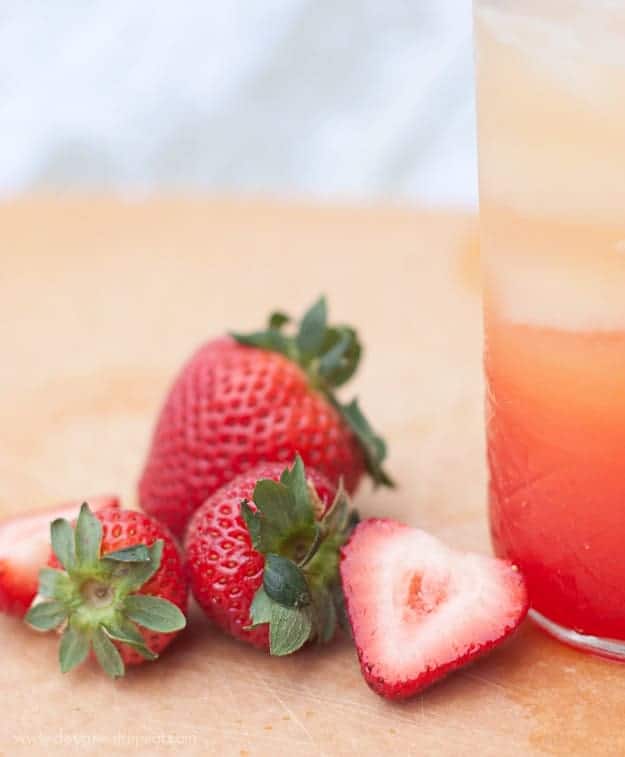 And then a side of strawberries makes me a even happier camper.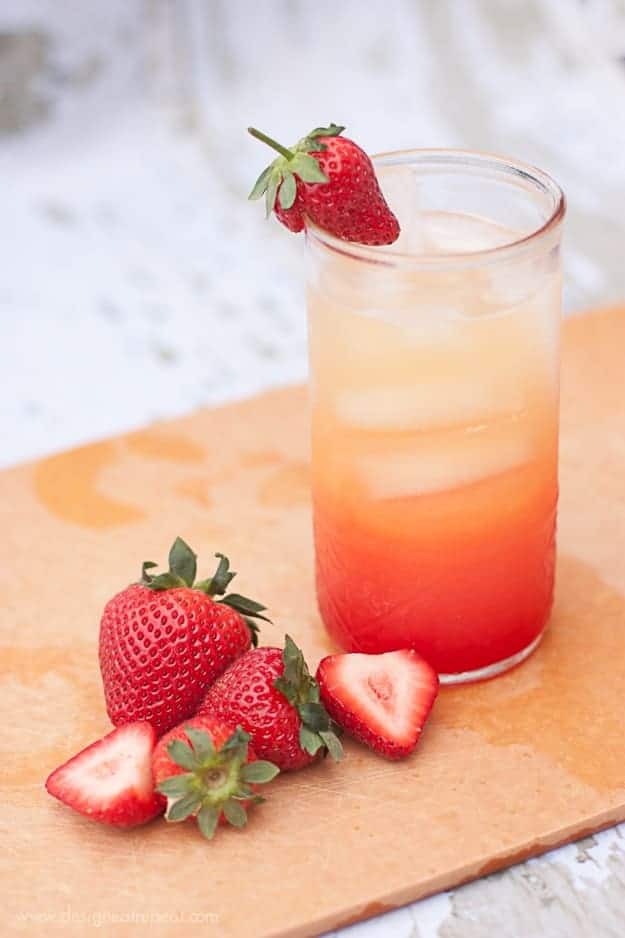 If you're looking to make these into the pretty "sunrise" presentation, the key is to first add the lemon-lime soda, then the orange juice, and then slowly add in the grenadine. If you're not going for the whole sunrise affect, just dump it all into the glass at once and drink away. I won't judge.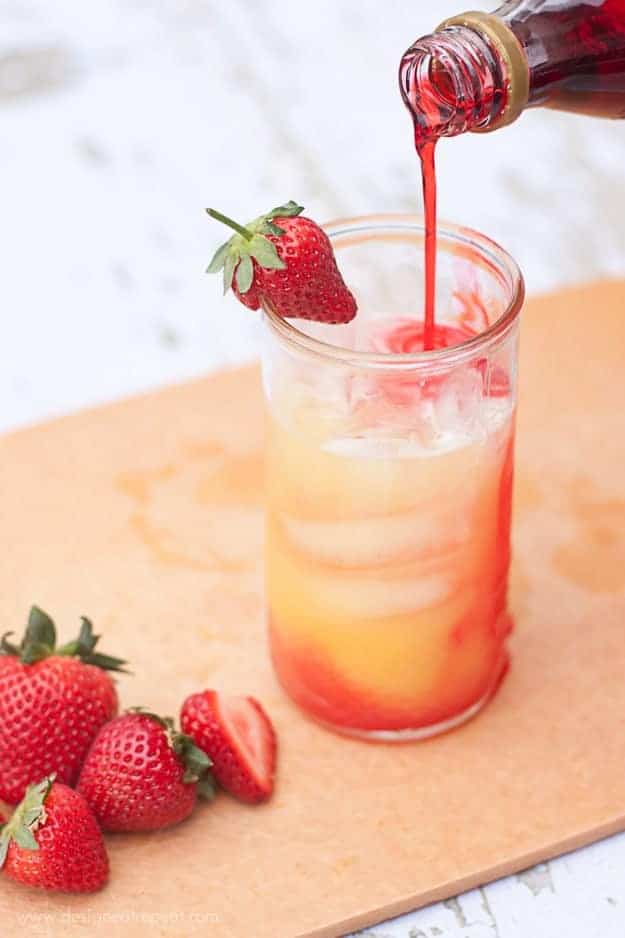 And what you're left with is a bright and colorful summer drink to please any crowd.

Orange Berry Sunrise Spritzers
With orange juice, lemon-lime soda, and grenadine, these drinks are the perfect summertime thirst quencher.
Prep Time: 5 minutes
Total Time: 5 minutes
Course: Drinks
Category: Spritzer
Servings: 4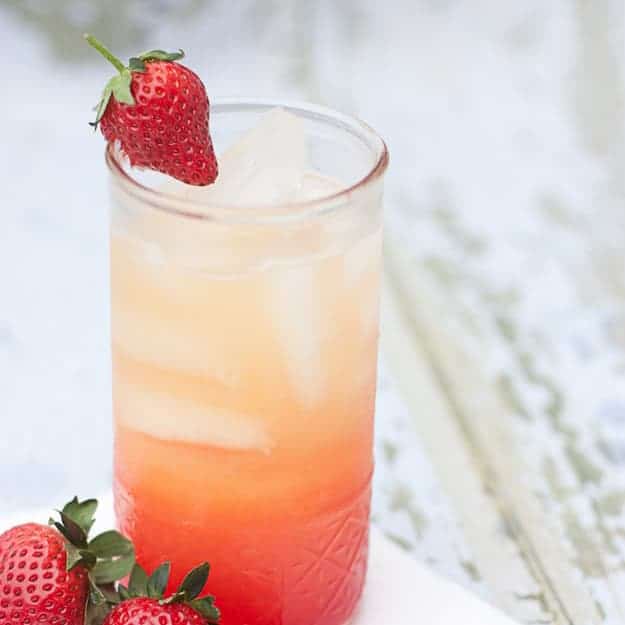 Ingredients
4 cups of orange juice I prefer Simply Orange, no pulp
4 cups of lemon lime soda
Grenadine
Strawberries If you're going for presentation!
Instructions
To begin, fill glasses half full of lemon lime soda. Next, slowly add in orange juice until you reach about 2 inches from top of glass. The next step is to slowly add in 1-2 tablespoons of grenadine until liquid level reaches to top of glass. (If you prefer a stronger cherry taste, add in more grenadine).

Makes (4) 2 cup glasses.

** Tip: The measurements do not have to be exact! Feel free to freestyle pouring in the liquids depending on the taste you are going for. If you want a more orangey drink, use less lemon lime soda. And vice versa. Have fun with it!
Nutrition
Calories: 208kcal
Sodium: 26mg
Potassium: 496mg
Carbohydrates: 50g
Sugar: 44g
Protein: 1g
Vitamin A: 495%
Vitamin C: 124%
Calcium: 32%
Iron: 0.5%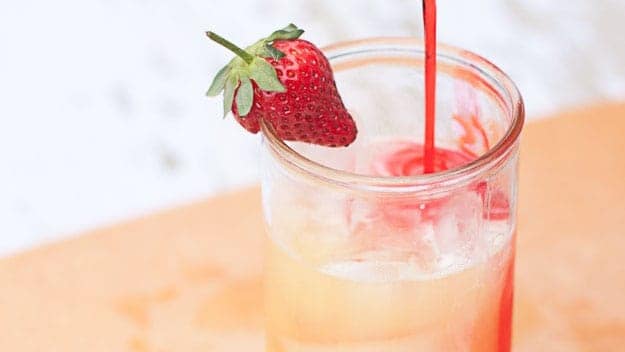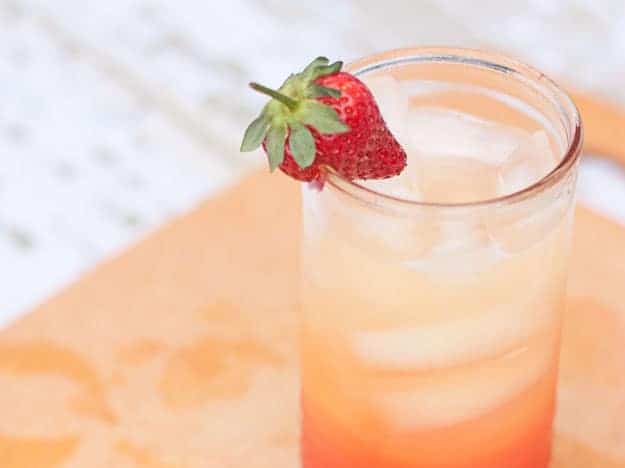 Do you have a favorite summer drink recipe? I'm trying to rack up my collection and would love some more recommendations!