Download this free weekly printable to do list for an easy way to get motivated (by cupcakes!). This cute to do list is sectioned off into daily tasks then once you complete all the tasks, treat yourself!
Everyone has that one thing that motivates them to get through a long week. Some choose meditation, some choose nights out on the town, and then there are some that simply choose cupcakes. I'm a believer that everyone needs a little color added to their day-to-day life. Whether that's a pink marker, colorful planner, or motivation-by-cupcakes to-do list, adding a little sweetness to your schedule can make those long days a little sweeter.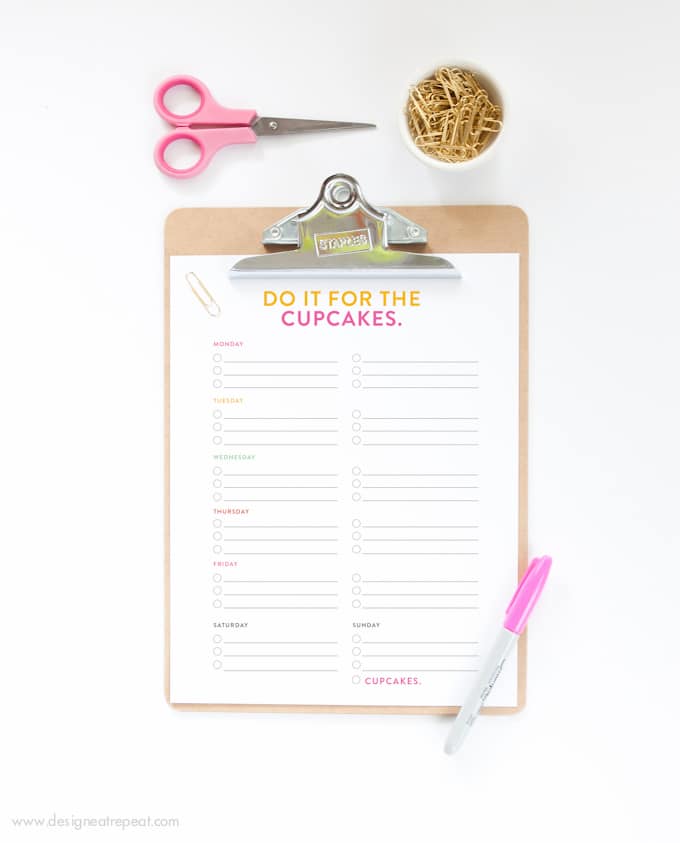 (*insert infomercial voice*) With the Motivation By Cupcakes to do list, you no longer have to feel guilty for indulging in a celebratory cupcake. Because rather than it just being a option, it is a priority (the to-do list only speaks the truth). With just zero low payments of $0.00, you will be the envy of the office and everyone will be asking you who gave you permission to end your work week with a dozen cupcakes. (*end infomercial voice*)
What You Need to Make A Printable To Do List
White computer paper, a printer, and the free printable to do list template!
Materials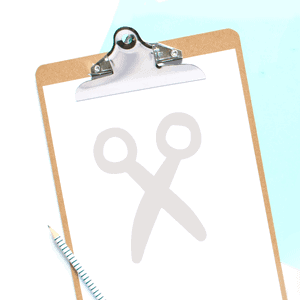 Printable Template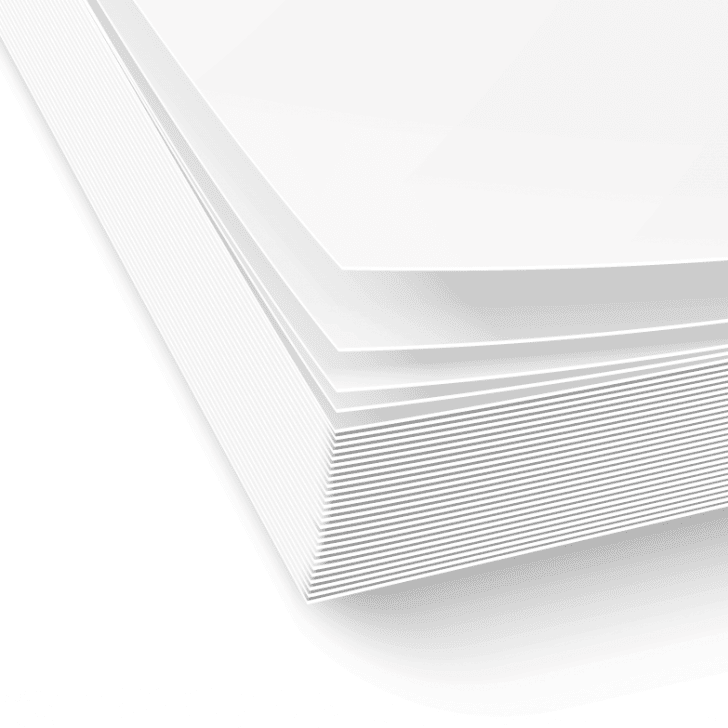 White Computer Paper
How to Print the Printable Do List
Download the printable file to your computer and print on 8.5 x 11″ white paper.
Fill out your weekly tasks and reward yourself at the end of the week with cupcakes!
Looking for more printable to do list designs?
Keep scrolling for more of my printable to do list designs! I've got everything from a printable to do list with checkboxes to daily, weekly, and even a fun chore to do list for the kids!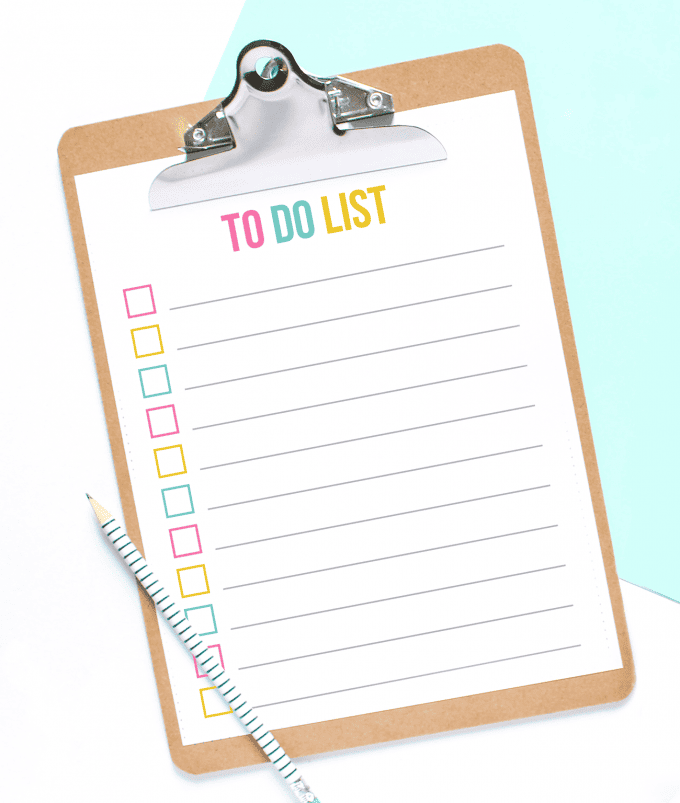 Free Printable To Do List With Checkboxes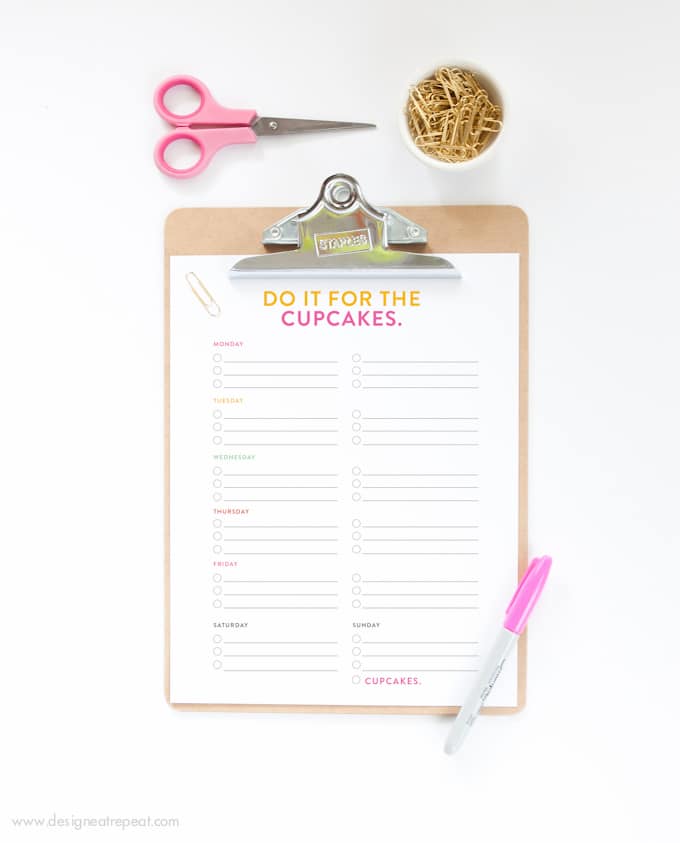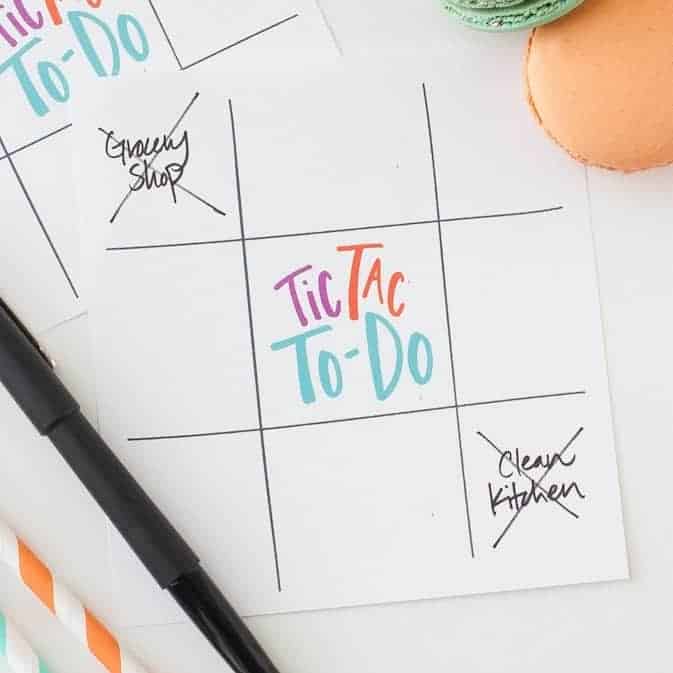 Tic Tac Toe Inspired Chore Chart Printable for Kids