It's no surprise that I'm obsessed with paper & sprinkles, so what happens when you combine the two? Sprinkle bows, of course! Add them to a box full of baking goodies or birthday gift, and you have a party that is sure to be sprinkled with a good time. If I saw these slapped onto gifts, you'd have to refrain me from smuggling the sprinkles right off the tops.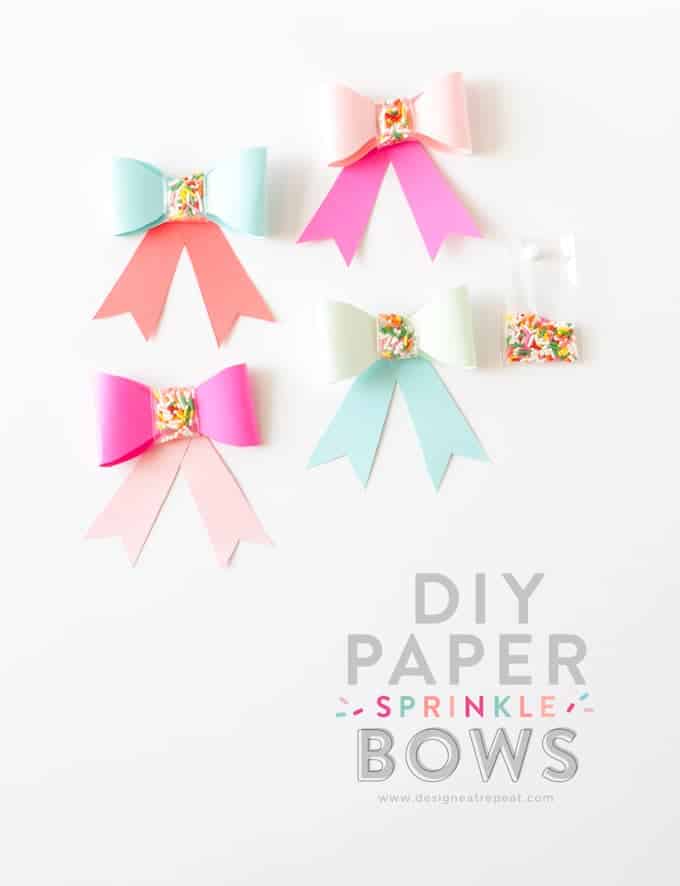 While I've made my fair share of complex paper bows in the past, today I'm going to show you how to make the simple kind! Use the printable below, print it on colored construction paper, cut out, assemble – and you have yourself a bow for a fraction of the cost of store bought.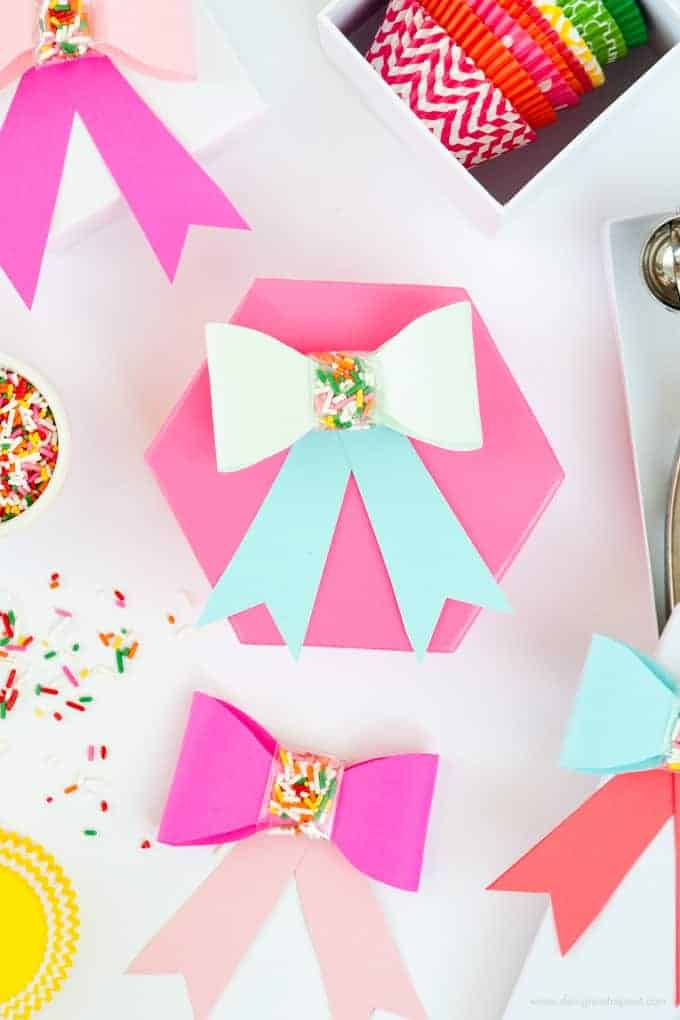 After cutting out the top bow portion, gently wrap each side into the center and staple shut. For the sprinkled centers, I filled a small plastic bag with about a teaspoon of sprinkles, folded in the sides and then wrapped the bag around the center of the bow. I then used clear tape to tape down the edges on the back side.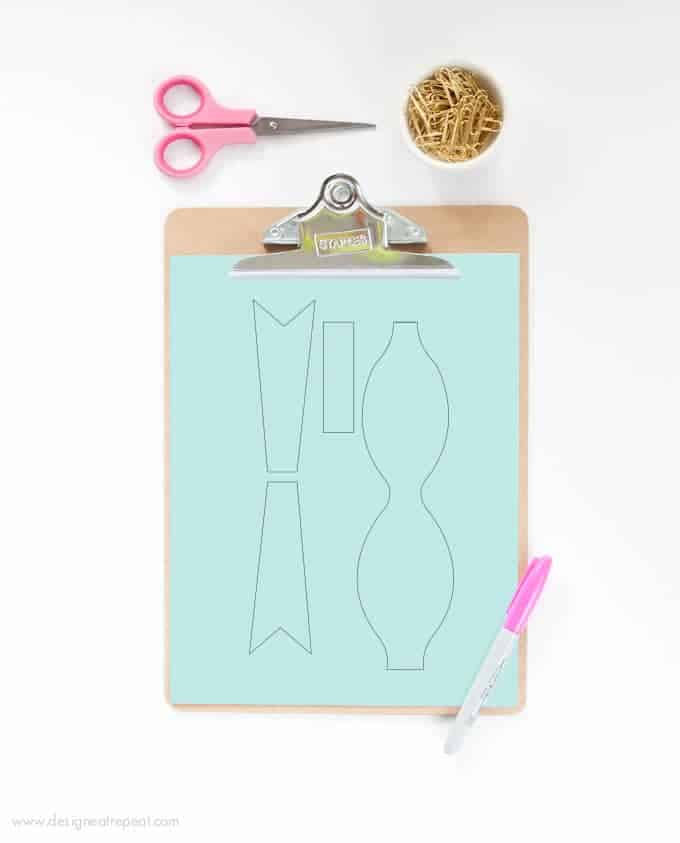 Once adhered together, I used double sided tape to tape on the bottom ribbons. And that's it! The trickiest part of making these bows is funneling the sprinkles into such a small bag. I already fear the penalties my apartment complex is going to give me when I move out and they find sprinkles tucked into every crevice of the carpet.
I hope my brothers are ready when I wrap all their Christmas gifts in sprinkled gift wrap and bows this year. But then again, I would never waste such precious sprinkles on those who don't appreciate them so I'll probably just stick with the duct tape.