Learn how to make these paper RING POP treat boxes! Fill with candy for the perfect birthday party favor, 90's party favor, school treats, or even baby shower favors (aka. pacifiers!) if you use pastel paper! We're bringing the 90's childhood back to the future.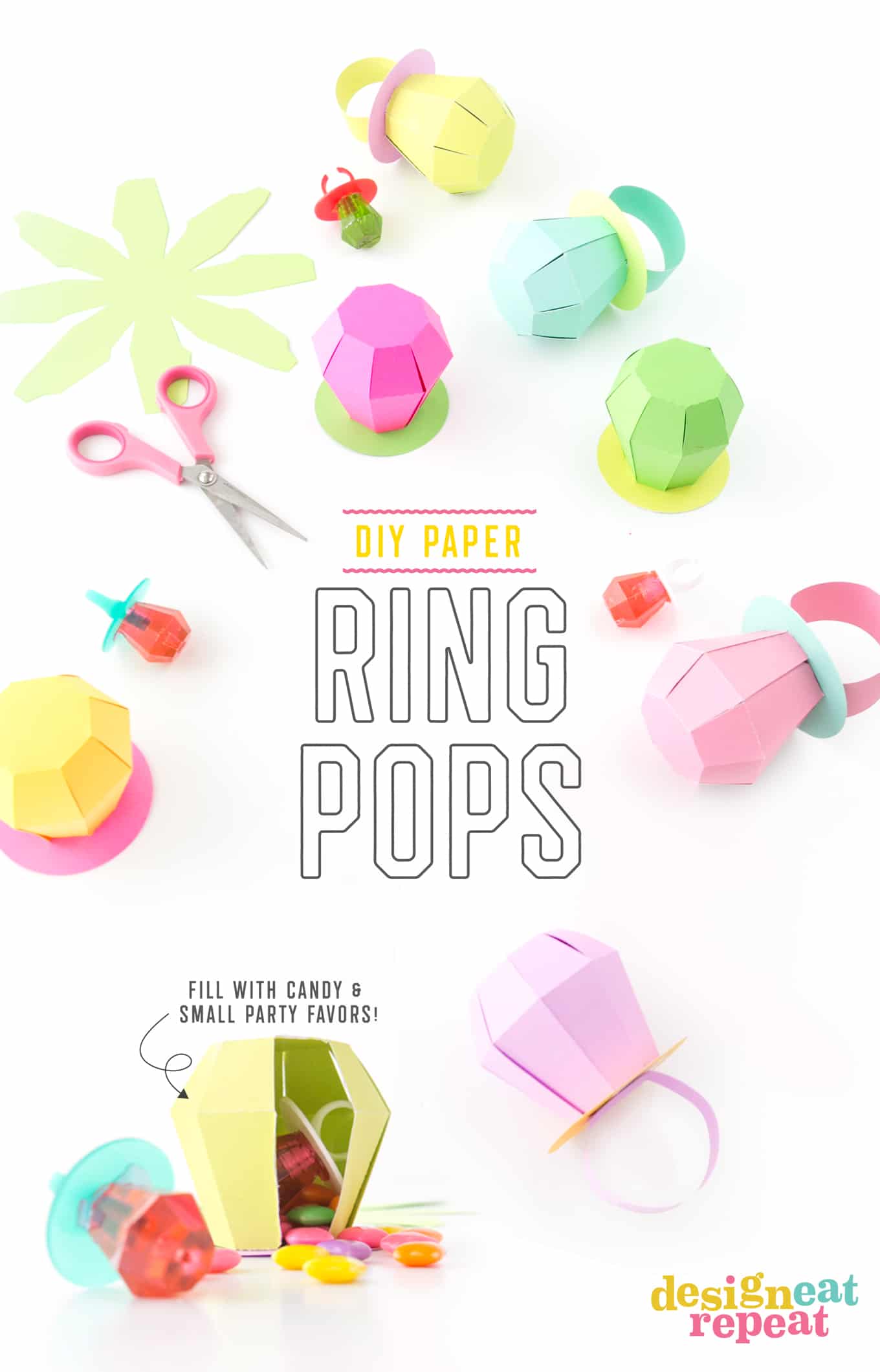 What You Need to Make Ring Pop Treat Boxes
To make these ring pop treat boxes, you'll need colored cardstock, double-sided tape, and the printable template (download below). I've included instructions and cutting guides on the download, so you know exactly where to cut, score, and fold.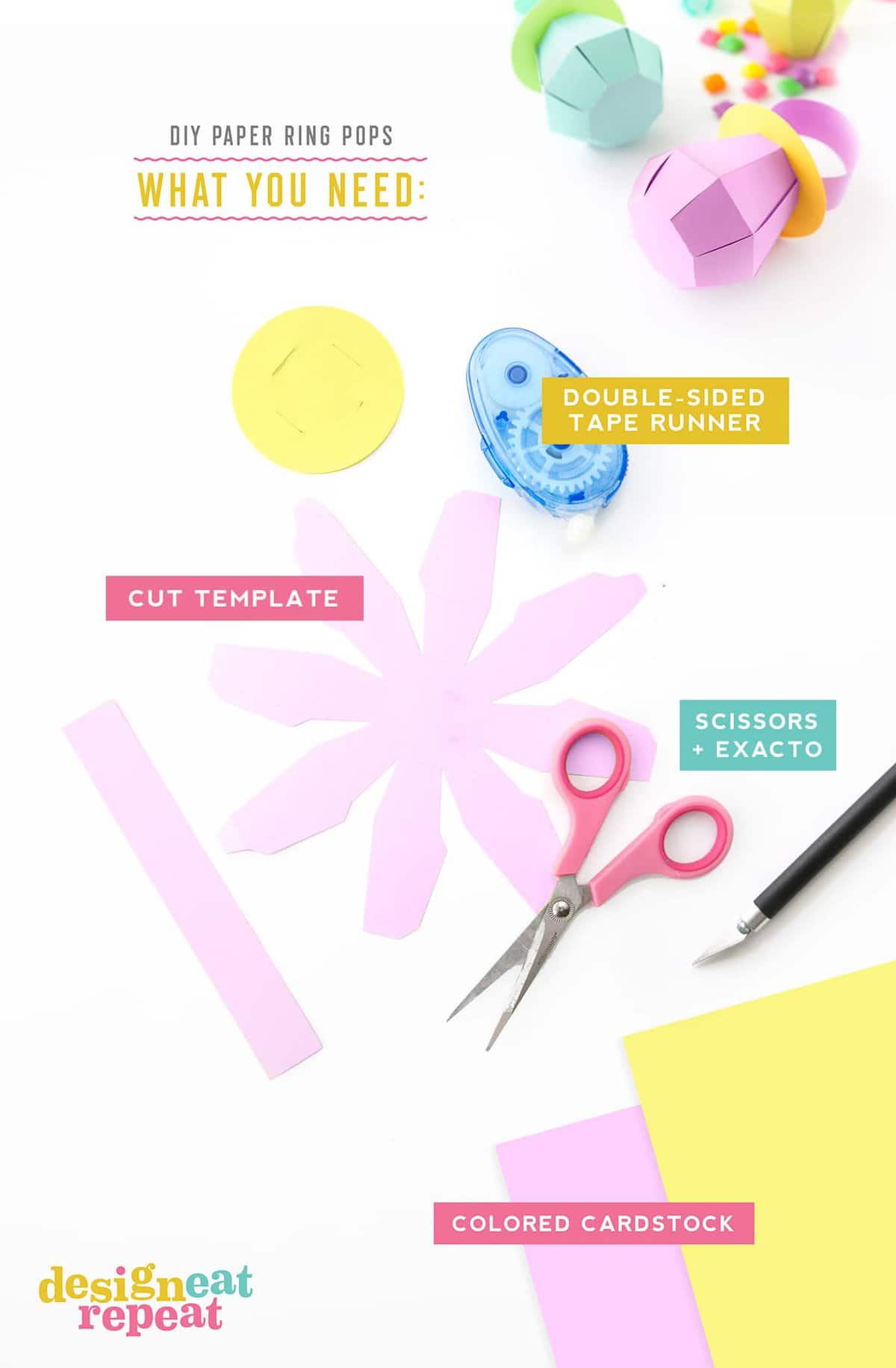 How to Make Ring Pop Treat Boxes:
Print the template on 8.5 x 11″ colored cardstock.
Use a scissors, exacto knife, or die-cutting machine to cut along the edges. Use the tip of the exacto knife to score the fold lines (dashed) where indicated in the PDF download.
Flip the gem inside out (so the printed lines don't show) and tape all the tabs closed except for the last one.
Before taping the last tab closed, fill with candy (ahem, a real ring pop!) or small trinkets and hand out as party favors. Or leave them empty and use them as bracelets at a fun birthday princess party. Or use metallic paper and use them as treat boxes at a bridal shower. Or string them together for a 3-d banner. You get the point – they are versatile and can really be customized to whatever you want!
Slip the bottom four tabs through the circle slits. Use the double-sided tape to adhere those down.
Roll a strip of paper into a circle and attach to the bottom to create the ring part.
Tip: My only tip is that if you are filling them with something, make sure you use strong double-sided tape. Otherwise, your tabs will pop open and your ring will POP. Get it, ring…pop? #BadPun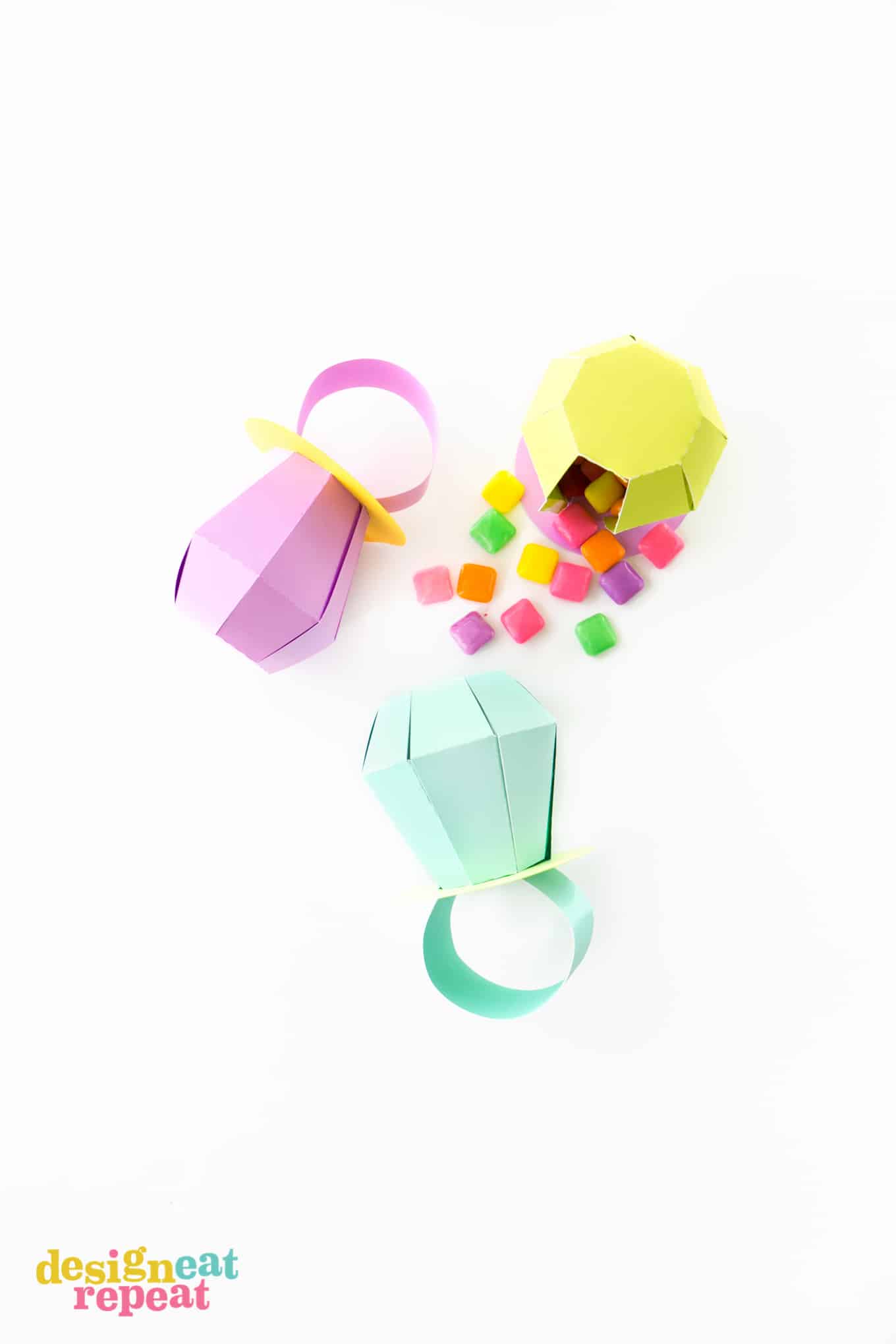 Frequently Asked Questions:
What size are these ring pop treat boxes?
The gem part measures about 2.5 x 2.5″ inches. If you're using these as bracelets, you can adjust how big the loop is on the bottom.
What paper weight is best for these?
I used 65lb. colored cardstock. You definitely want something thicker than normal computer paper, otherwise these will not hold the candy inside.
What should I fill these treat boxes with?
Fill with candy, a real ring pop, or small trinkets and hand out as party favors.
So tell me, what would YOU use these for? What color would you make? What would you fill them with? I spent a good 8 hours on this template (paper nerd alert!), so I'd love to know how you plan to use it!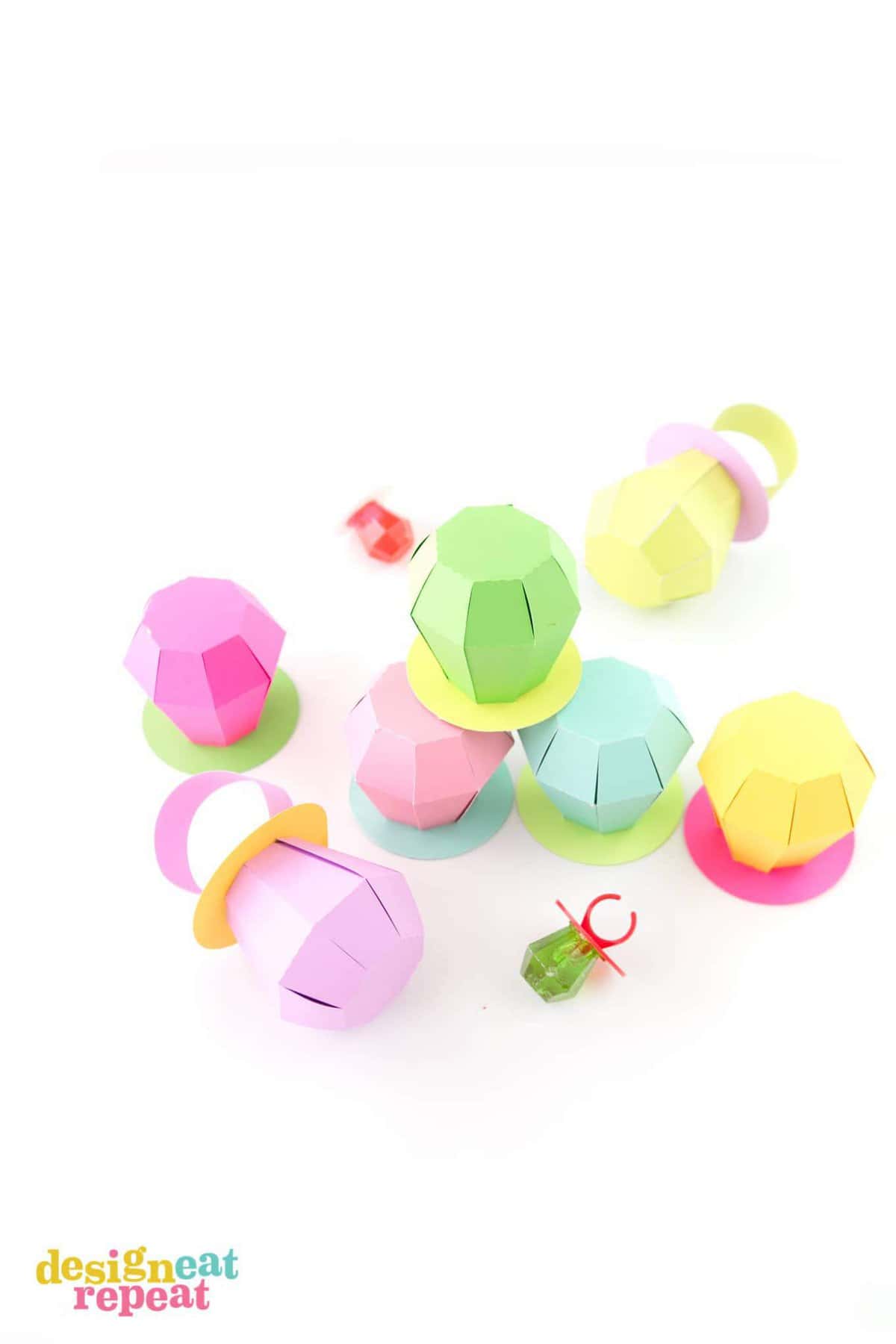 Please note that these files are for personal use only and redistribution or reselling for commercial use is strictly prohibited. If you would like to spread the word about this printable, you are free to do so but (A) must link directly back to this post for download (please do not link directly to the printable download file) and (B) may only use one image from the post. Thank you for your cooperation!