For some reason or another, my refrigerator tends to be a hoarding ground for wine bottles. I don't even buy wine very often, but whenever friends visit they always seem to bring wine, forget to drink it, and "leave it here for next time." Because of these tactics, I still have multiple bottles of champagne, cider, and wine in my fridge from the holidays. And by holidays, I'm talking about New Years Eve. It has literally taken up a whole shelf of my fridge for 6 months, and the funny part is that none of it is mine (although I may now technically own it by default, right?). So when I was putting away groceries a few weeks ago and couldn't even find a spot to put the milk, I decided to take out one of those opened wine bottles and do something with it. Some may say a 1/4 bottle of 6 month old wine is stale and unusable (which it very may well have been), but it was time to get out of my fridge and into a glass.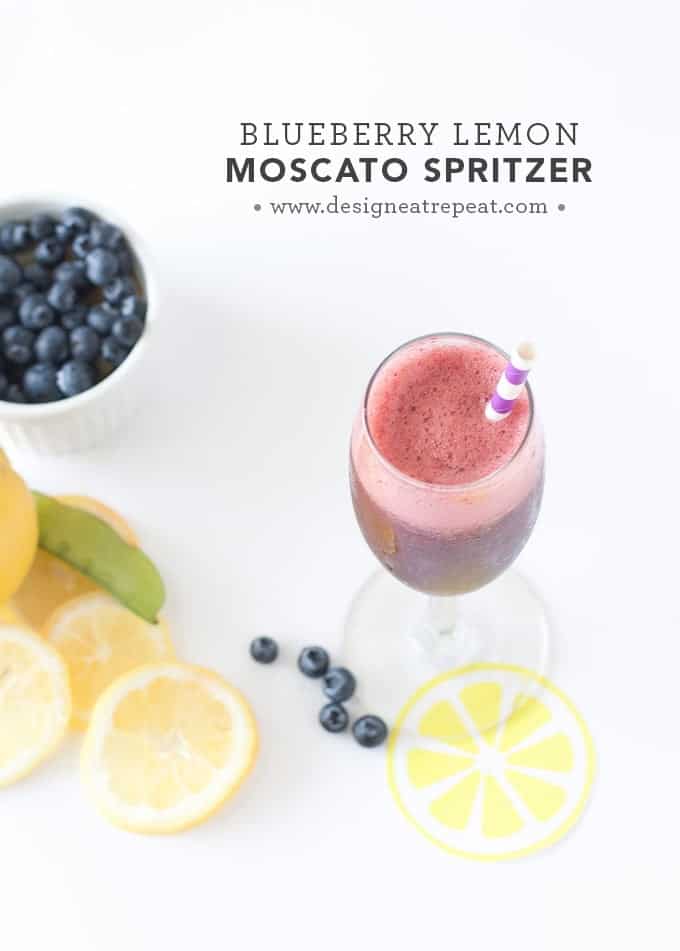 I don't quite remember what sparked me to mix it with blueberries, but it just sounded good so I did it. After throwing everything into the blender & straining out the blueberry skins, it was ready to drink in less than 10 minutes! I'm a believer that adding lemon to any drink makes it better, and this one is no different.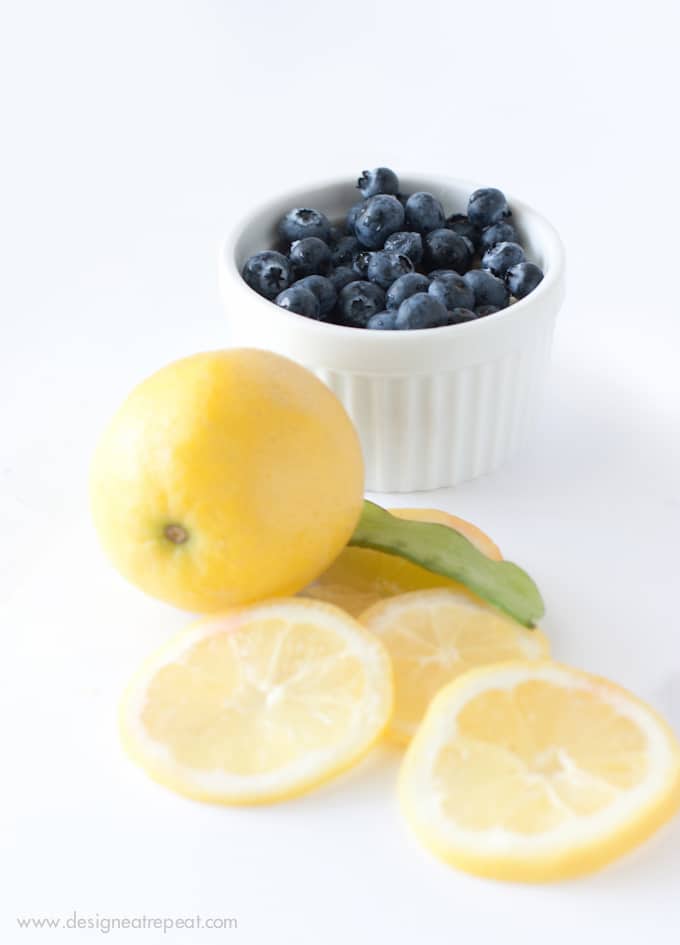 Is there anything better than a $0.99 blueberry summer sale & cheap lemons? I'd have to go with no.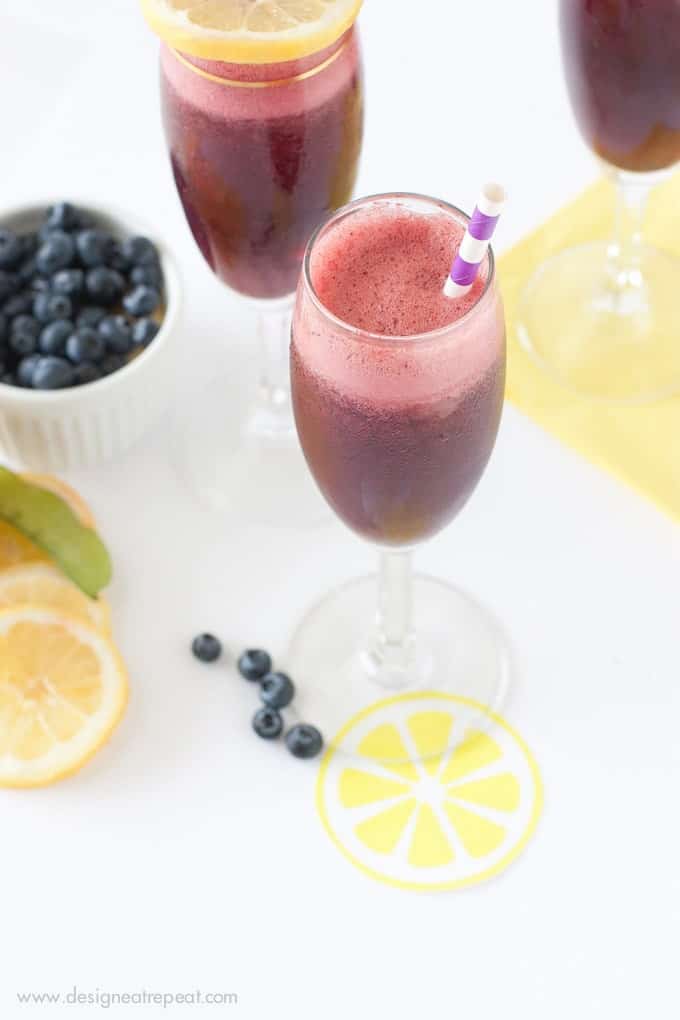 Blueberry Lemon Moscato Spritzers
A light and refreshing blueberry and lemon spritzer, perfect for summer cocktails.
Prep Time: 10 minutes
Total Time: 10 minutes
Course: Drinks
Category: Punch
Servings: 4 servings (depending on glass size)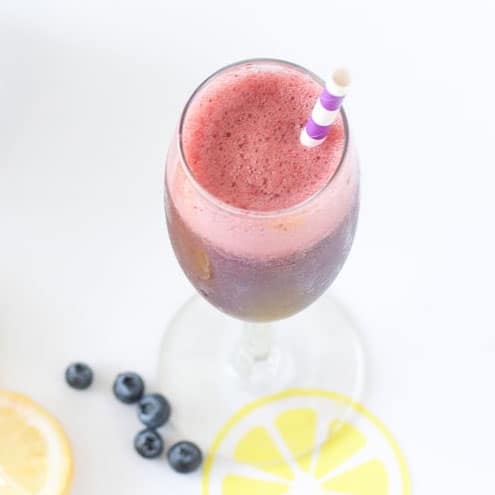 Ingredients
3/4 cup fresh blueberries
1/4 cup lemon juice freshly squeezed
3 tablespoons sugar
1 cup water chilled
3/4 cup Moscato wine chilled (I recommend a moscato with a little bit of a fruit flavor. I used "Madria Sangria: Moscato Sweet & Fruity" for this recipe.)
Instructions
Add all the ingredients into a blender and process for 30 seconds or until smooth.

Pour the mixture through a sieve or a fine strainer to remove the small pieces of blueberry skins (you may need to run in through a few times in order to get most of them out).

Once you remove most of the skins out the liquid, pour into a chilled glass over ice and serve immediately.
Nutrition
Calories: 90kcal
Sodium: 3mg
Potassium: 37mg
Carbohydrates: 16g
Sugar: 12g
Vitamin A: 15%
Vitamin C: 8.6%
Iron: 0.1%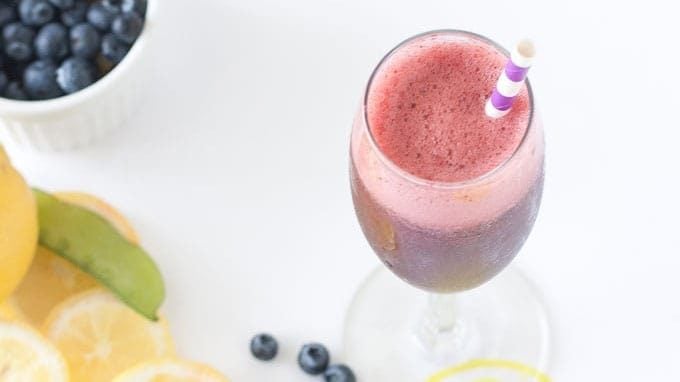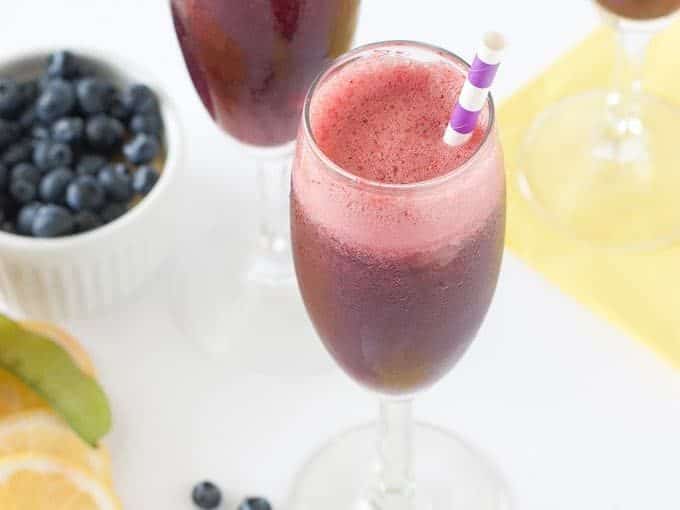 Considering these friends wine-bandits will be back in town for the 4th of July, I will probably make this drink again for the party. It's the perfect sweet, summery drink & is super easy to whip up. I might try it with champagne next, because there's still two bottles of that in the fridge from New Years and it needs to disappear. This is what happens when you have big plans to go out for New Years Eve, eat too many cheese and crackers, and end up just staying in to watch TV and go to bed at 11:30. Gosh, just writing that makes me feel 120 years old.