Nothing says summer to me more than icecream, smoothies, and summer drinks. It gives me an excuse to whip out my collection of colorful straws and sip on sweet bliss. One of my absolute favorite summer drinks is this Raspberry Sherbet Punch. It's actually a punch my family makes every Christmas Eve, but it's just way too good to contain to one day a year. It's super-duper easy to make, and it gives me a little taste of Christmas every time I make it.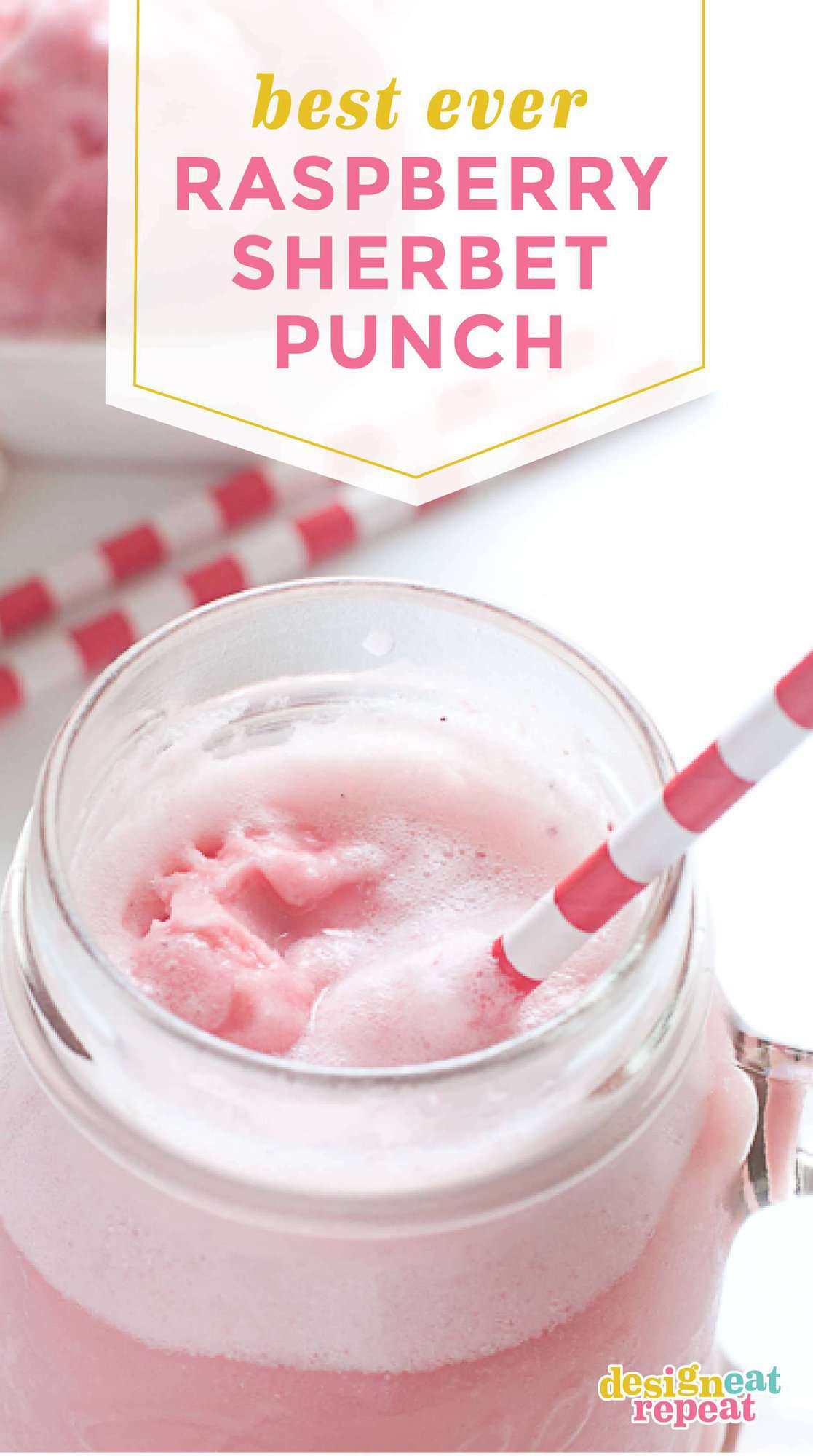 With three ready-to-go ingredients, this is the type of punch that can be made in less than five minutes. Raspberry Sherbet, Lemon Lime Soda, and Fruit Punch Juice are all you need to make this beauty. You throw the three simple ingredients into a big punch bowl, and it's ready to drink in no time. Or you can create an easy DIY Punch Bar by pre-scooping the sherbet in mason jars and allowing your guests to add the mix-ins themselves!
Perfect for parties (hello, 4th of July), this non-alcoholic raspberry sherbet punch is guaranteed to please a crowd of all ages. My picky plain-jane siblings drink this stuff up like it's nobody's business. That punch bowl never stays full for more than 30 minutes at hour house, and we usually end up refilling it before the night is over.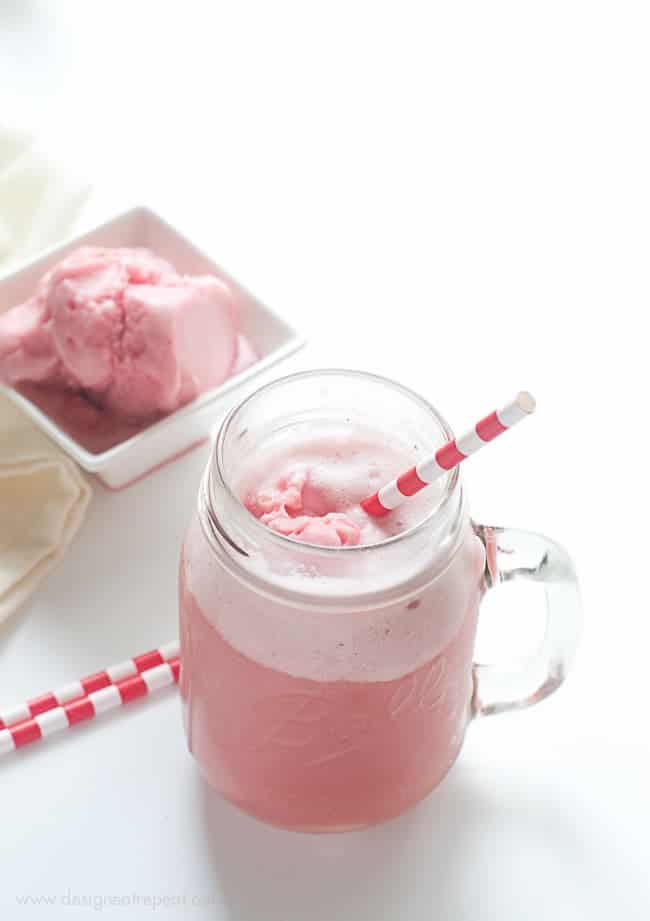 Sidenote: Can we discuss the pronouciation/spelling of "Sherbet" for a minute? Because up until about 5 minutes ago when the squiggly red lines of spell-check told me otherwise, I thought "Sherbet" was spelled "Sherbert." Mind blown.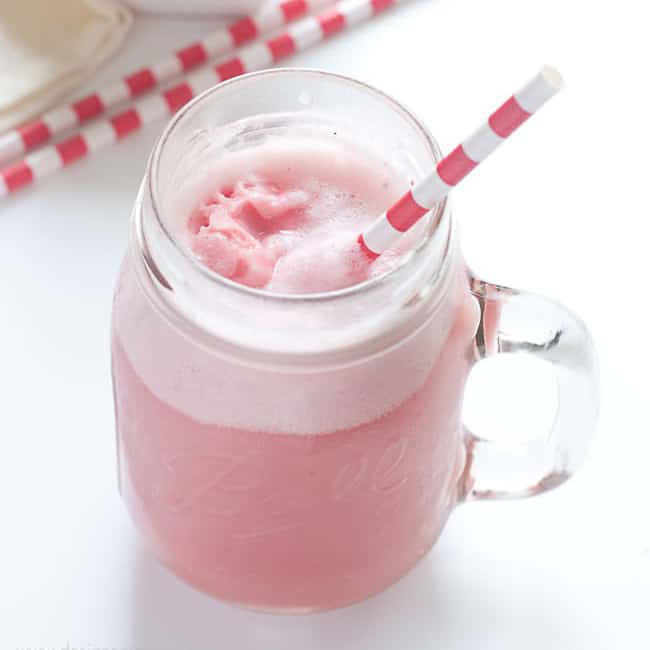 Raspberry Sherbet Punch
A punch my family makes every Christmas Eve. It's super-duper easy to make, and it gives me a little taste of Christmas every time I make it.
Ingredients
1/2

gallon

Raspberry Sherbet

slightly softened

2

litre bottle of Lemon-Lime Soda

I prefer Diet Sprite

1 64oz. bottle of Juicy Juice (Fruit Punch Flavor)
Instructions
In a large punch bowl, add together softened raspberry sherbert, lemon lime soda, and Juicy Juice. Stir punch for a few minutes until sherbert starts to combine with liquid mixture. Once combined, it's ready to serve!


For individual portions, simply add a few scoops of sherbet to a glass and add in lemon-lime soda until glass is 3/4 full. Fill remainder of glass with Juicy Juice. Stir & Enjoy!


Like many drink recipes, have fun with the amounts of each ingredient you add. If you like a more raspberry flavor, add less Juicy Juice. And vice versa.
Nutrition Facts
Raspberry Sherbet Punch
Amount Per Serving
Calories 227
Calories from Fat 27
% Daily Value*
Total Fat 3g 5%
Cholesterol 1mg 0%
Sodium 72mg 3%
Potassium 151mg 4%
Total Carbohydrates 47g 16%
Protein 1g 2%
* Percent Daily Values are based on a 2000 calorie diet.
I'm off to go make another glass (or two) of this concoction. Because, nothing says a Friday night raging party more than a drink made from Juicy Juice…
Want more holiday punch inspiration? Check out this easy DIY Punch Bar!