After spending the weekend binge watching the entire season of the new Full House, I time warped back to my childhood of scrunchies, Nickelodeon slime, candy lipstick (remember these?!) and of course, my beloved Easy Bake oven. The EBO has transformed over the years into a futuristic device for tech-saavy child bakers, but I wanted to throw it back to when these light bulb heat boxes (which they essentially were, right?!) were a coveted commodity on Christmas morning. So today I'm bringing you miniature Easy Bake oven treat box printables straight from the 90's to help all my fellow 90's kids reminisce in sugary style.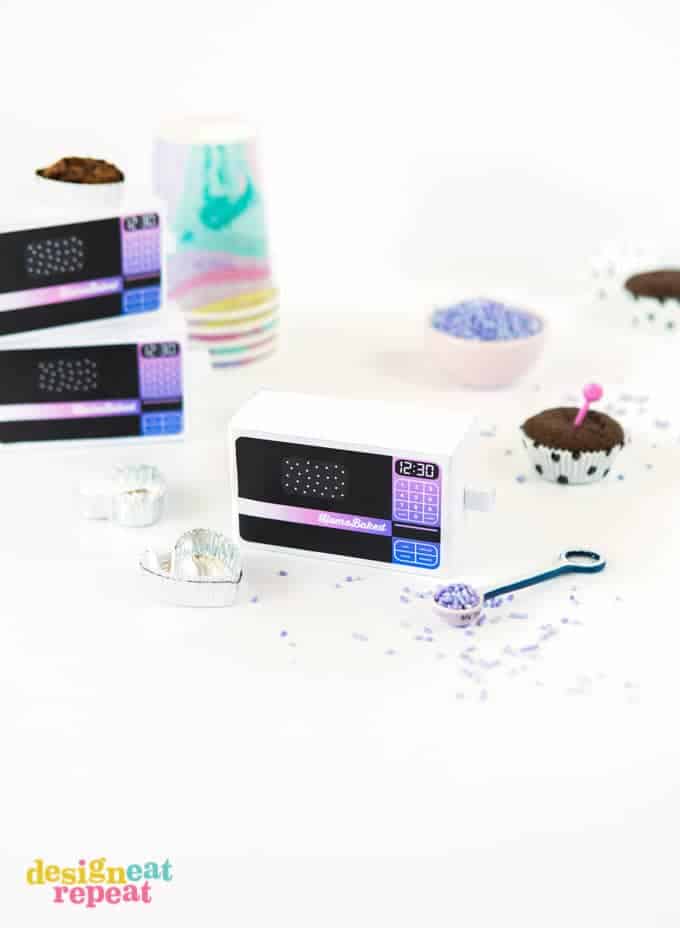 I remember when these came out that they advertised being able to make nachos & cheese and I thought that was SO COOL. And while the 30 minute process of unpacking, heating up, and carefully pushing the plate of 6 nachos could have easily been switched out for a 30 second zap in the microwave, my childhood self loved the challenge.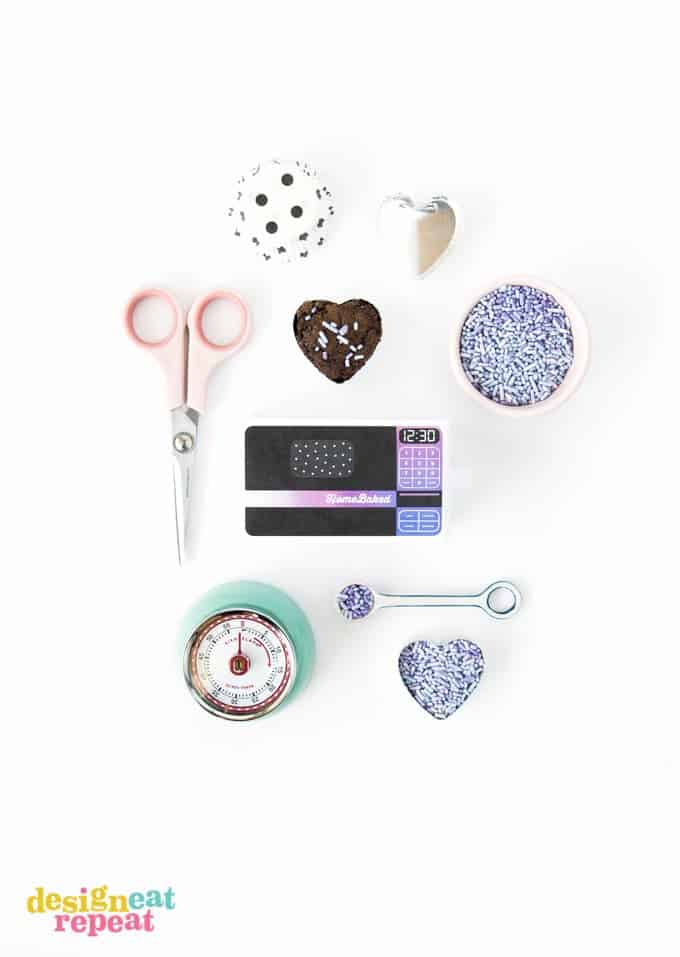 But now that it's 2016 and all of us 90's kids have been thrown into the real world, let us bring a piece of our childhood back in paper form. Print off these mini oven box printables, assemble, and fill with your favorite mini treats or candies! Whether that's homemade mini muffins, Wonder Balls, or Zebra Gum I hope you find a way to wiggle these nostalgic treat boxes into your adult life. I've been wanting to throw a 90's parties for a few years and when I do, you better believe that these will be sent home as party favors.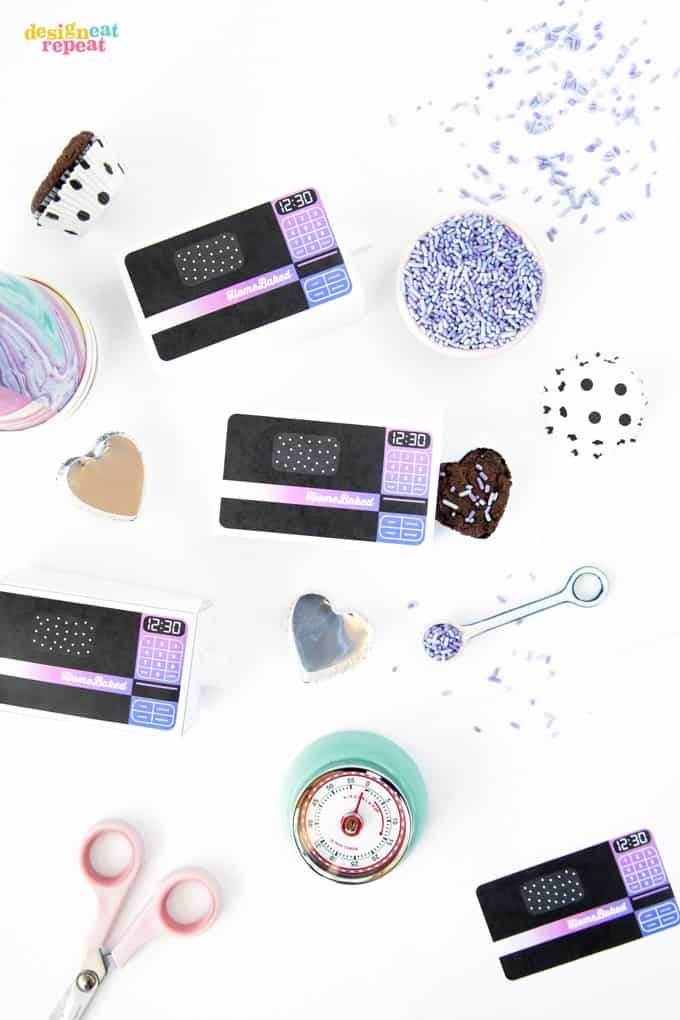 Please note that these files are for personal use only and redistribution or reselling for commercial use is strictly prohibited. If you would like to spread the word about this printable, you are free to do so but (A) must link directly back to this post for download (please do not link directly to the printable download file) and (B) may only use one image from the post. Thank you for your cooperation!
So where are my other late 80's – 90's peeps at? Do you remember these models of Easy Bake Ovens that had the pink & purple gradient? I read online that this model went for $300 on Ebay a while back, so if you've still got one in the attic and are willing to part with it, you might just make bank.