By now, I think it's just common knowledge how much I love peanut butter. When I lived in Italy last year, the harsh reality that peanut butter wasn't an readily available item was heart breaking. It led to us munching on lots of peanut m&ms, making daily peanut butter gelato runs (thee best flavor ever), and mapping out which supermarkets miraculously carried some type of $8 peanut butter (which was like 2 out of 100 stores). I can't say that my four months living there were the healthiest months of my life, but boy was it one heck of a time. When it Rome, right?
So about two months into that semester of splurging on tiny jars of peanut butter, I decided it was best to take matters into my own hands. I found some shelled peanuts at the grocery store, went home, and was determined to make my own version of homemade peanut butter. I didn't completely think this one through, because when I got home I realized I didn't own a food processor. Which led to me sitting on my bed with a bowl & pan, unshelling peanuts, and crushing them with a glass cup. Needless to say, the result was more like a chunky peanut & olive oil salad. Turns out, a food processor is a vital part of making peanut butter.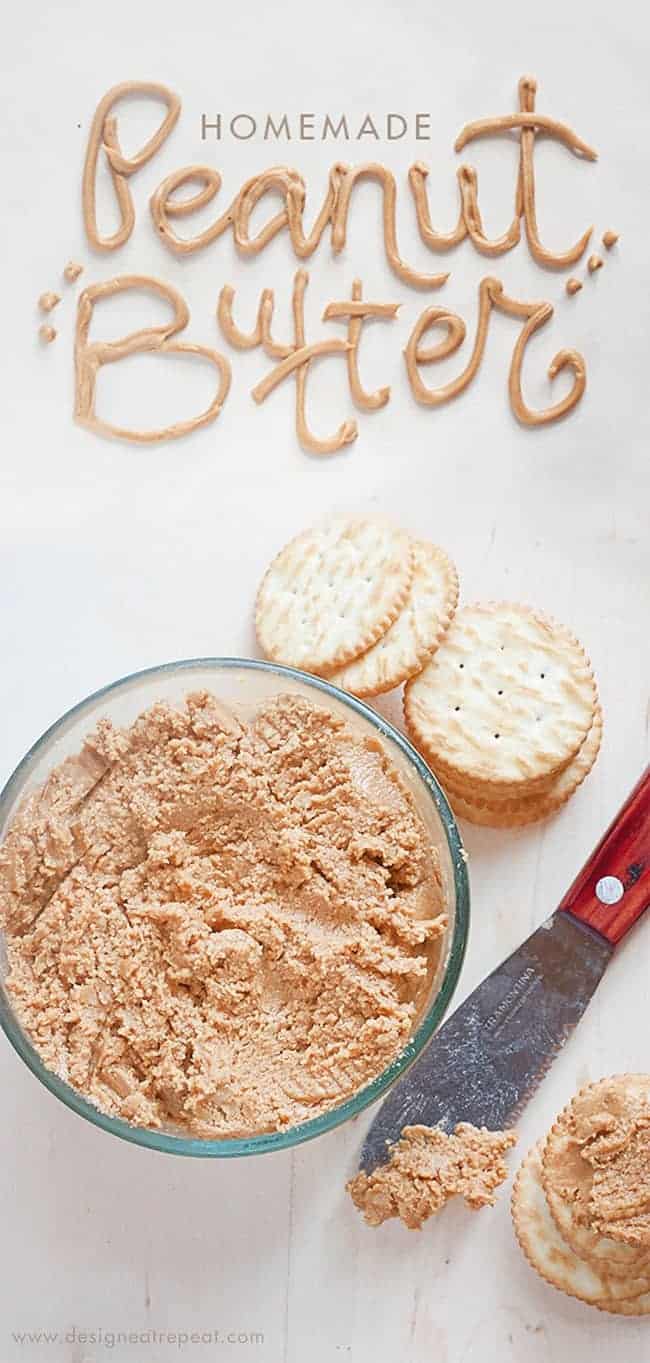 So now that I'm back on homeland, I decided to attempt it again using sibling bribery & modern day appliances. I was back home last week, which means one thing. Baking & kitchen destructing sprees. Persuading the siblings to go to the store to get some peanuts was an easy task thanks to my good friend, the Dairy Queen Blizzard. I swear if you ever need someone to do something for you, just throw that in as an incentive. It's a game changer, people.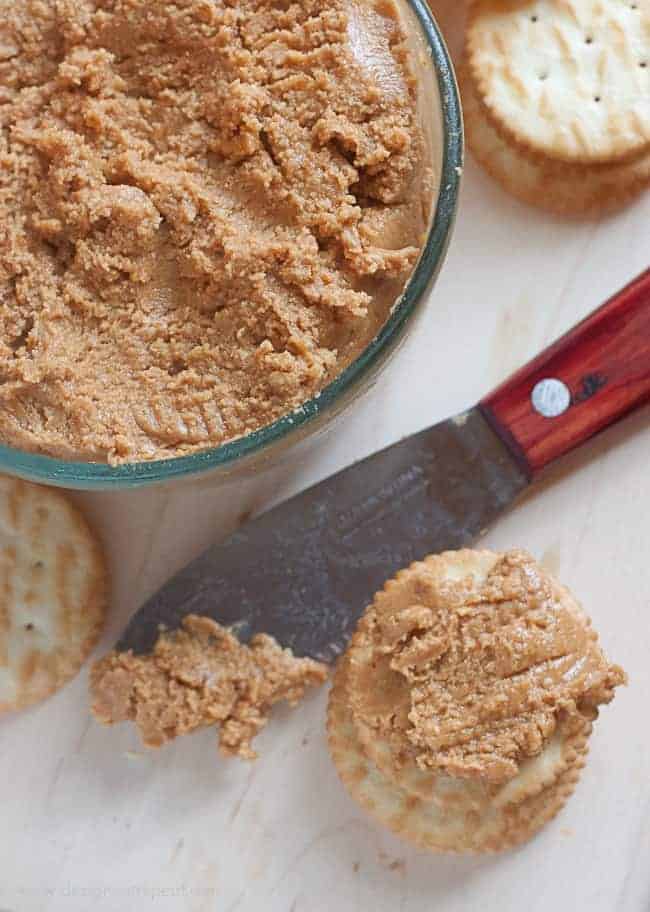 After sending them off to the store with cash in had, they came back with the gold, and I got to work making the homemade peanut butter. Using my mom's beastly blender, I crushed the peanuts, threw in some honey and olive oil, and it was done. A tasty semi-chunky version of my favorite treat without the uncertainty of what kinds of ingredients were inside. And better yet, it got sibling approval. I didn't tell them there was olive oil inside, but sometimes it's just better to keep those things to myself.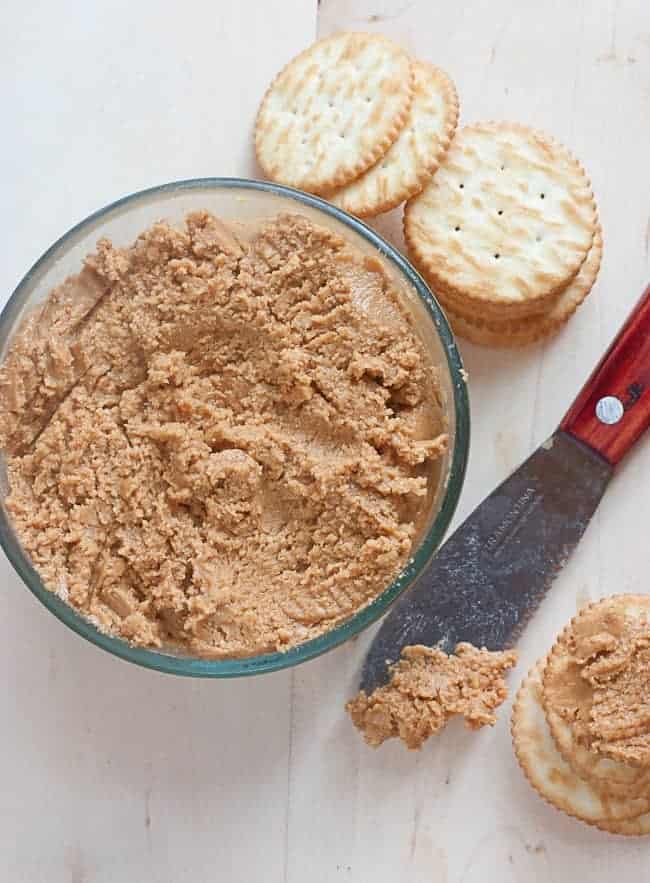 I'm typically a creamy peanut butter type, but this is something I could munch on all day. The peanut flavor overpowers the taste of the olive oil and creates a pure peanut butter flavor. Spread on some crackers, and let's just say that it's a match made in heaven.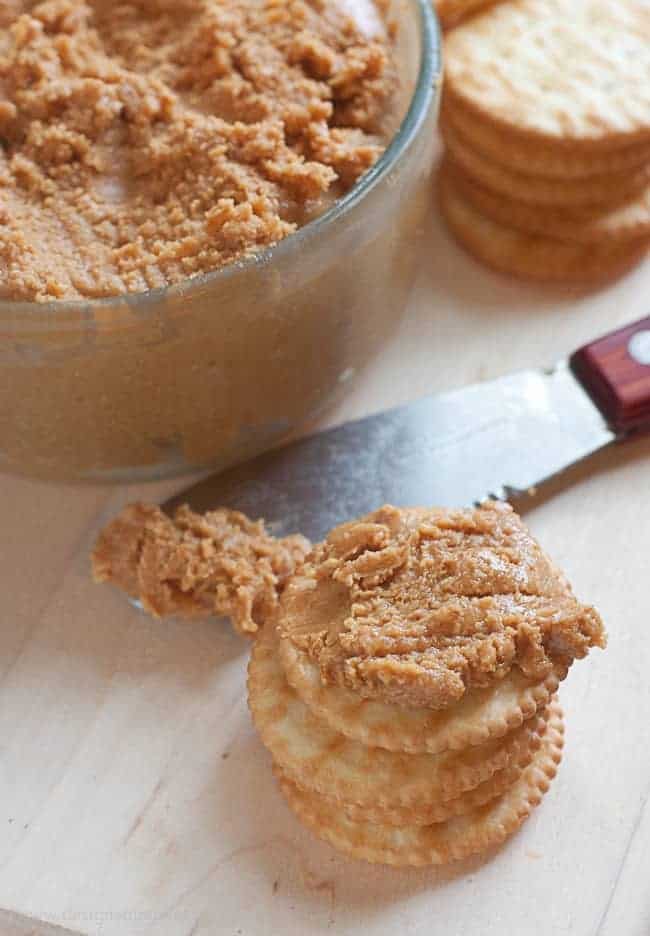 Olive Oil & Honey Homemade Peanut Butter
Prep Time: 5 minutes
Total Time: 5 minutes
Course: Snack
Category: Easy Snack
Servings: 2 cups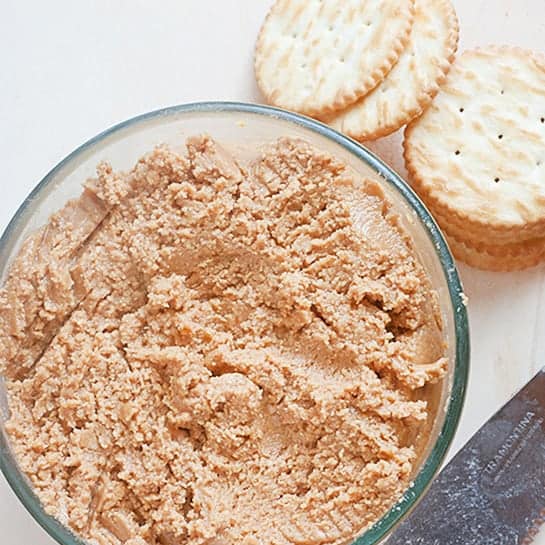 Ingredients
16 oz. dry-roasted peanuts unshelled
4 tablespoons extra virgin olive oil
4 teaspoons honey
Instructions
In a food processor, crush the peanuts for 30 seconds on high speed.

Add in olive oil and honey and continue to blend until desired creaminess.

If needed, scrape down sides of food processor bowl halfway through mixing to incorporate all ingredients.

Store in air-tight container in refrigerator for up to one month.
Nutrition
Calories: 1616kcal
Fat: 140g
Saturated fat: 19g
Sodium: 1541mg
Potassium: 1492mg
Carbohydrates: 60g
Fiber: 18g
Sugar: 20g
Protein: 53g
Calcium: 122%
Iron: 5.3%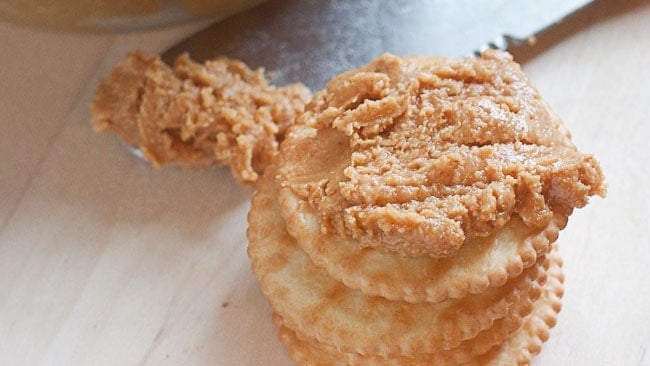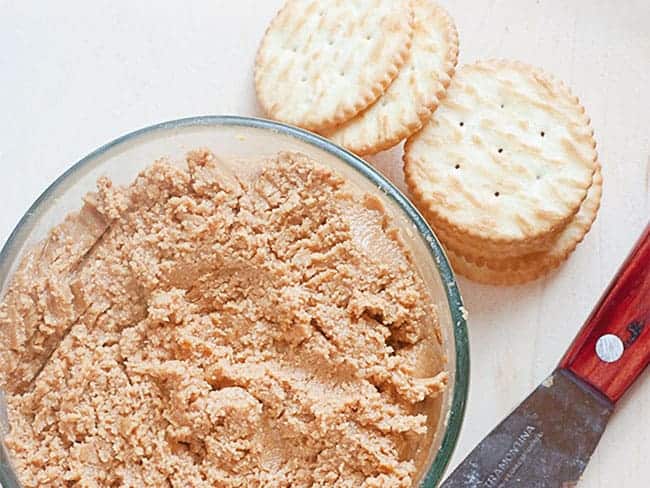 Have you ever attempted to make homemade peanut butter?