I've been doing a lot of thinking lately about this here blog. A lot about its goals, where it might be headed, but mostly about putting a plan into place that will push me to make all the projects that I have piled up in my "idea notebook" throughout the past few years. But we're not going to go into that today, because we have more important things to talk about. More important things like how to gift mega berries by putting them into mega fun boxes. Which also just so happens to be one of those projects that has been in the idea notebook for the past several months but hasn't come to life until now because buying berries in the winter is almost as painful as buying gas. You mean to tell me this half-rotten carton of berries is $8, when it was $1 a few months ago? I don't know much about the logistics of inflation, but that sounds pretty dang close.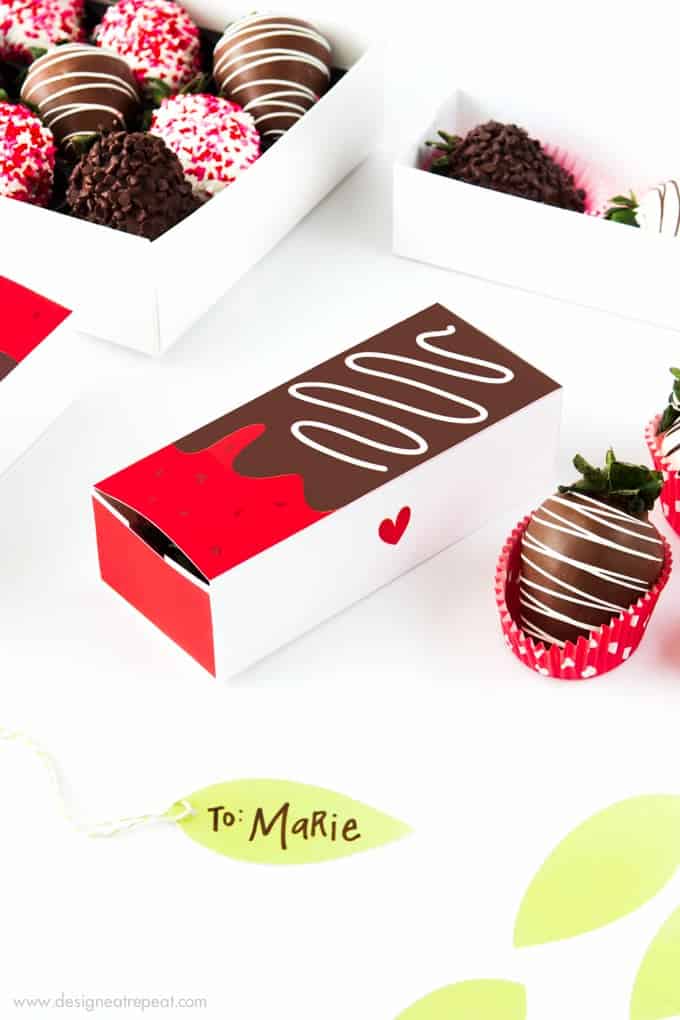 So instead of stalking the stores waiting for a batch of berries that looked half-decent enough to make chocolate covered strawberries with, I decided to leave it to my pals at Shari's Berries to help me fill these Valentine's Day gift boxes with morsels of fresh, fruity gorgeousness. I knew they'd be good, but what I wasn't prepared for was their mega-licous size. It took some tweaking & expanding of the box design, but I finally got them to fit jusssstttt right. Having berries the size of your palm sure isn't the worst problem to have.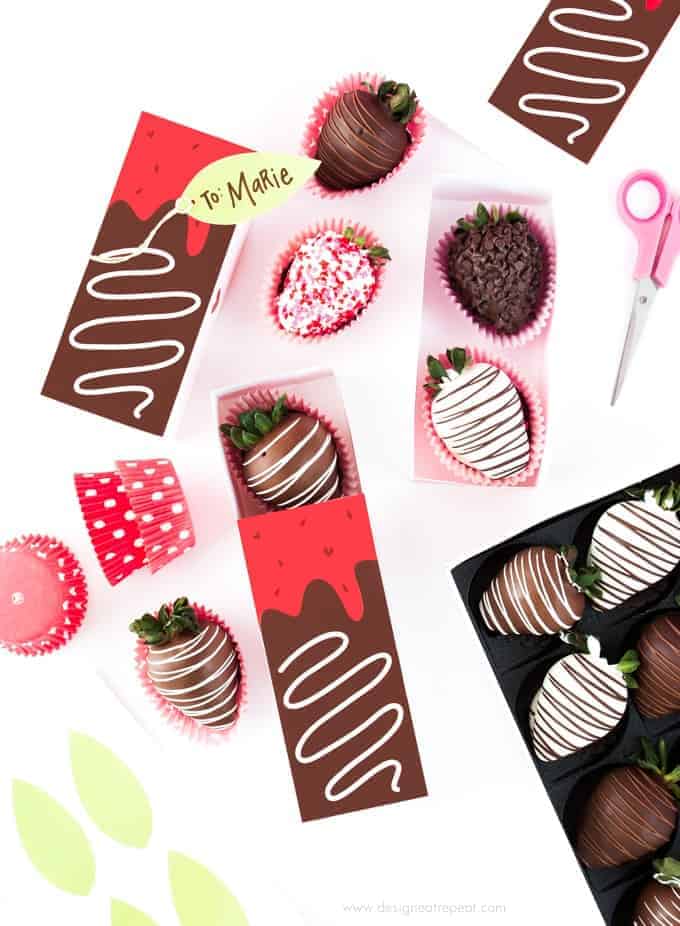 I've included the link to the boxes below as a free gift, so once you print and assemble them, you can simply pop in a few berries and send them on their way. Each berry comes with a little cushion to catch the natural juices of the berries, but I went ahead and placed each of them in a non-grease cupcake liner for good measure. If your guests or recipients don't plan to eat these immediately, I recommend also lining the inside bottom of the boxes with plastic wrap to prevent the juices from coming through.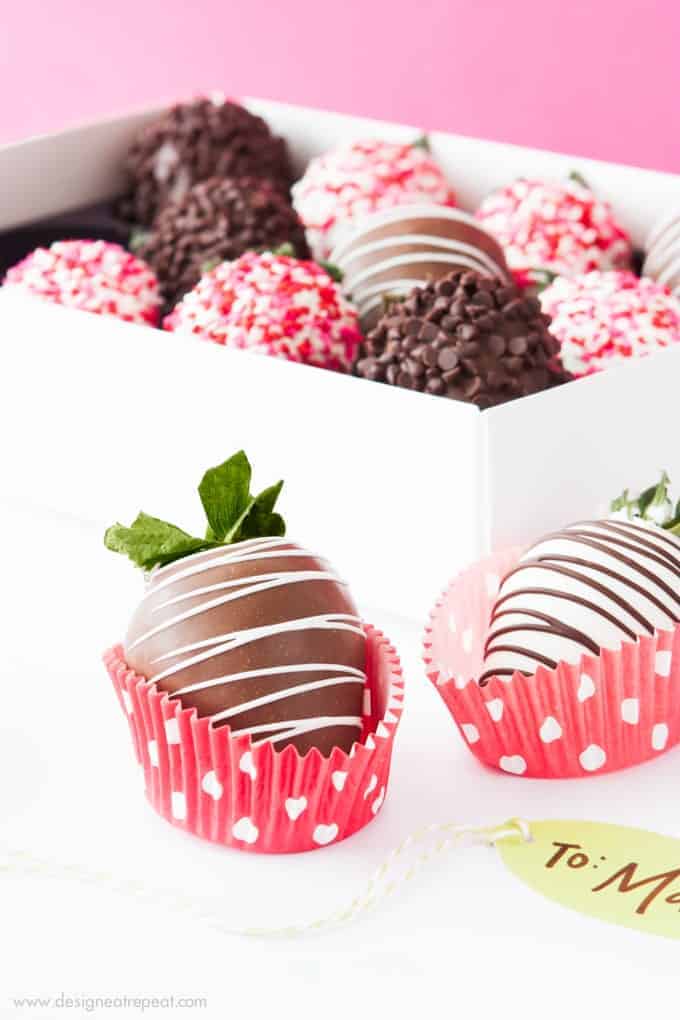 To add a little personalization to each one, I cut out green leaves from cardstock and hand wrote each name with a brown marker.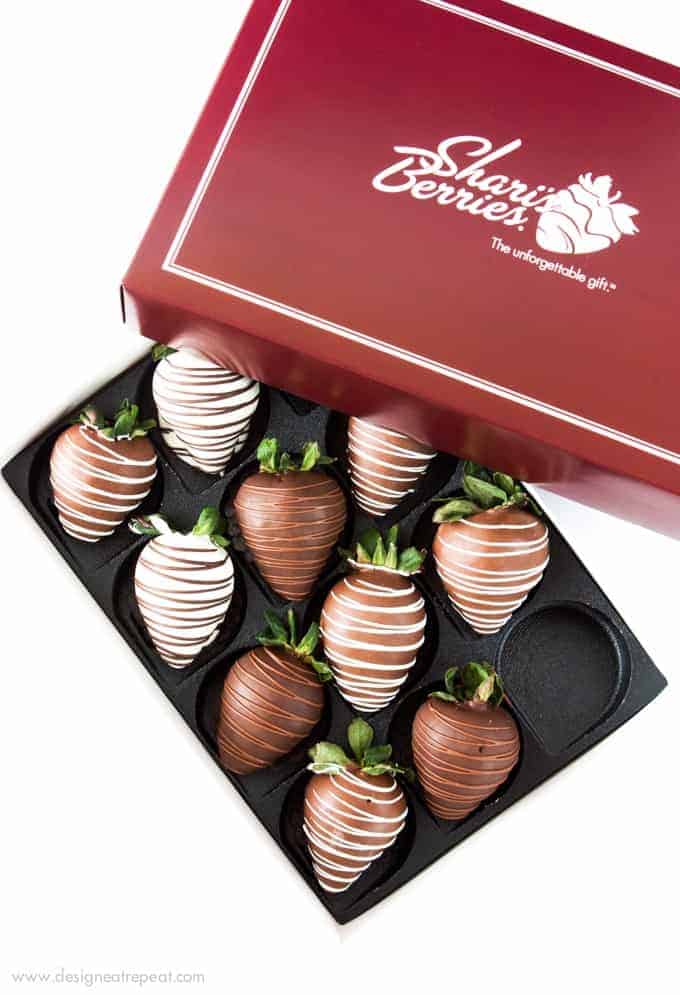 The trick to these is to tie on the leaf tag and close the boxes before you are tempted to gift these all to yourself. And considering I don't even know anyone named Marie, you can probably guess whose name became Marie soon after this shoot was over.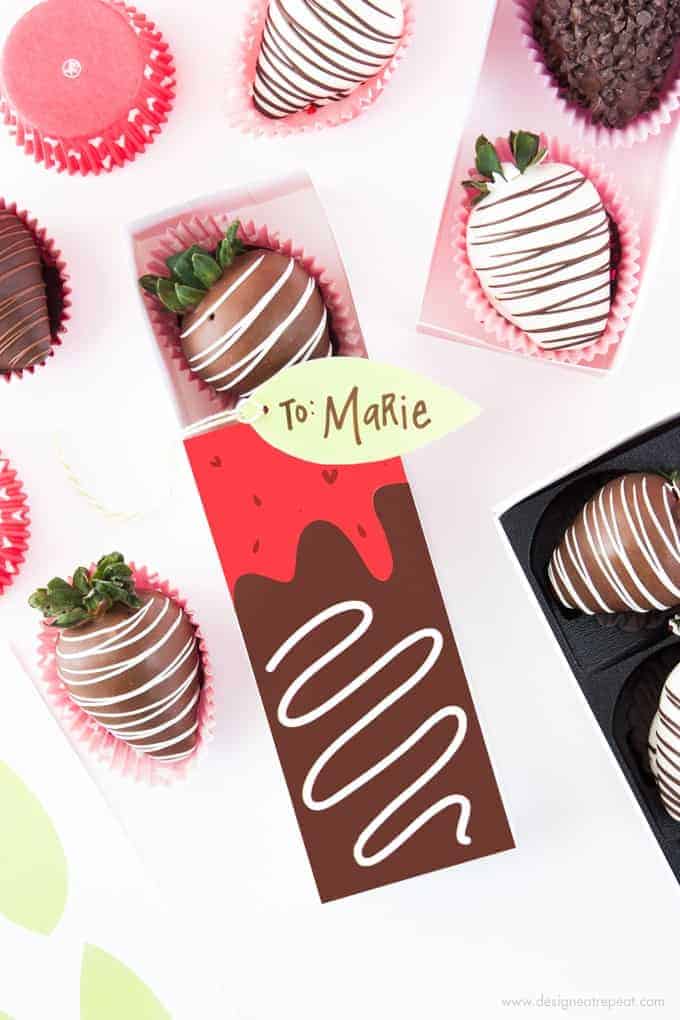 Such a good and loving soul that Marie is.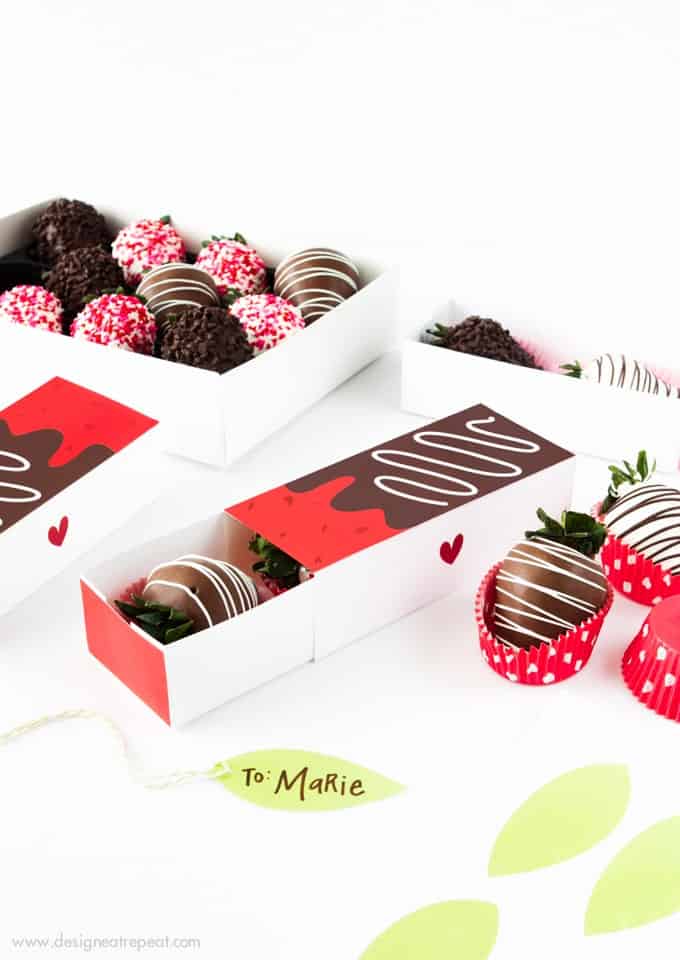 If you enjoy these free boxes, be sure to Pin this post on Pinterest or share your creation on Instagram! Looking for more Valentine's Day ideas? Hop on over to the growing Valentine's Day Archives for more party and DIY ideas!