This peach yogurt smoothie is so easy to make & only uses 3 ingredients. Blend frozen peaches, light peach yogurt, and milk for a smooth, healthy drink! Great to serve in a large glass for one person, or split among 2 smaller cups for a after school snack!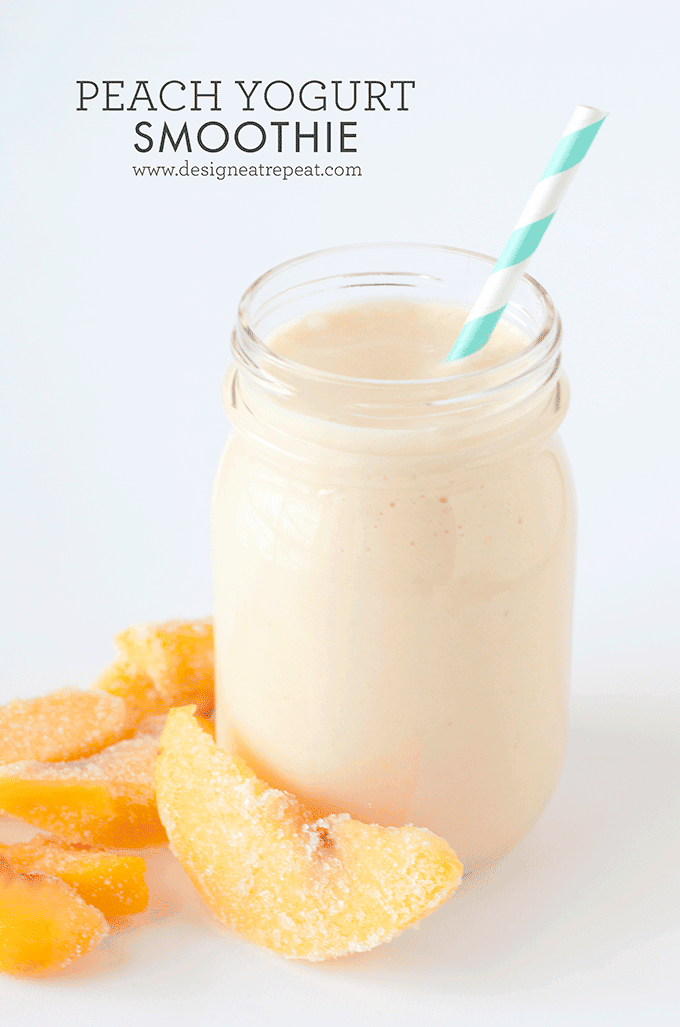 Ingredients for Peach Yogurt Smoothie
Frozen peaches
Light peach yogurt
Milk
What I love most about this recipe is that there is nothing fancy about it. No crazy specialty ingredients – just basics you can get at any grocery store. It's a simple peach smoothie with yogurt that takes less than 5 minutes to whip up. It is subtly sweet from the yogurt & super smooth from the frozen fruit (instead of icecubes). I throw it all into my magic bullet, blend it for about a minute, and this healthy peach smoothie is ready to drink up.
How to Make A Peach Yogurt Smoothie
Simply toss everything in a blender or magic bullet and blend until smooth and creamy. Pour in one large glass or 2 smaller glasses for a easy single serving smoothie!
Yogurt Peach Smoothie
A simple yogurt peach smoothie that takes less than 5 minutes to whip up.
Prep Time: 5 minutes
Total Time: 5 minutes
Course: Drinks
Category: Easy Snack
Servings: 1
Ingredients
1 cup sliced frozen peaches
6 oz. light peach yogurt
2/3 cup milk I use skim or fat free
Optional: For added sweetness, add honey or sugar to taste
Instructions
In a blender, add all the ingredients and process until smooth. Pour into a chilled glass and serve immediately. Optional: For added sweetness, add honey or sugar to taste.
Recipe Notes
* For an extra protein boost, add in one scoop of your favorite vanilla protein powder. I recently starting using Creamy Vanilla Profit from It Works as my primary protein powder (it's made from natural ingredients, superfoods, and is non-GMO).
Nutrition
Calories: 266kcal
Fat: 8g
Saturated fat: 4g
Cholesterol: 26mg
Sodium: 189mg
Potassium: 905mg
Carbohydrates: 34g
Fiber: 2g
Sugar: 33g
Protein: 15g
Vitamin A: 850%
Vitamin C: 11.6%
Calcium: 495%
Iron: 0.4%
More Single Serving Smoothie Recipes
As I was whipping up this super easy smoothie, I realized that I haven't posted many recipe posts since the new year started. Lots of crafts & printables, but not so much in the food department. So I decided to change that, and 5 smoothie experiments later, I declared that a smoothie week was in order. Keep scrolling for more healthy smoothie recipes to kick your February in full health-ified gear.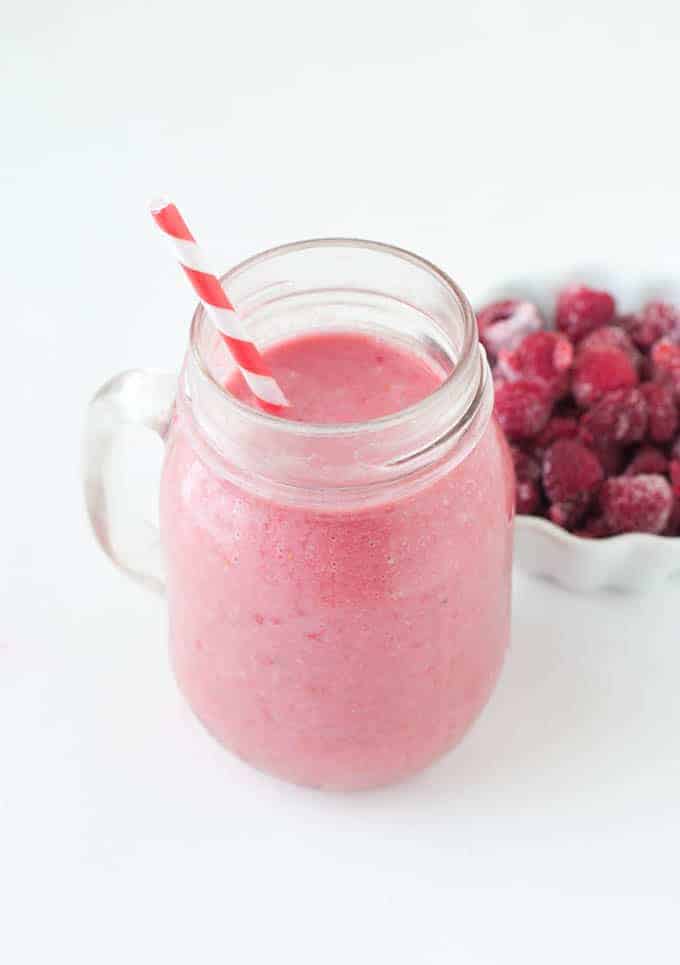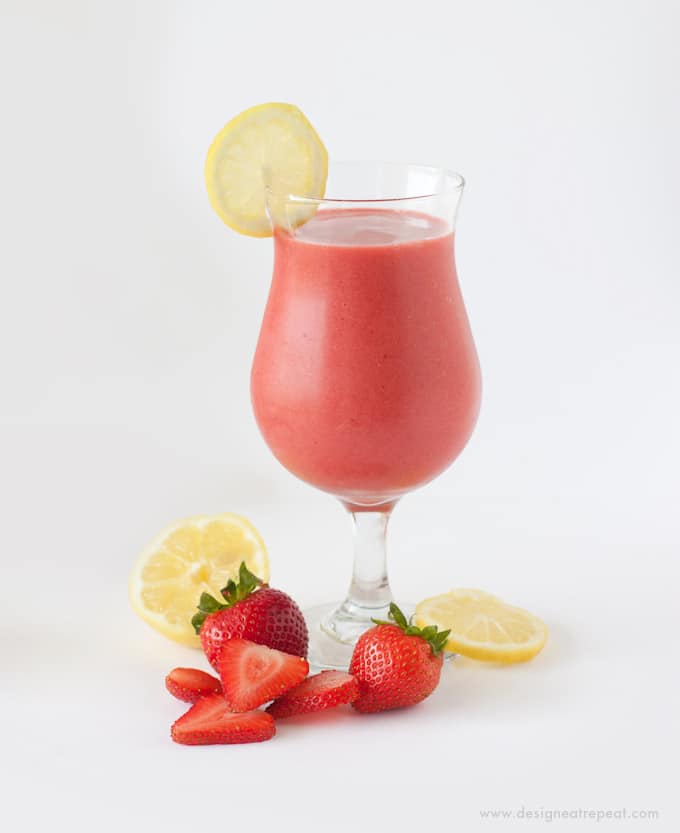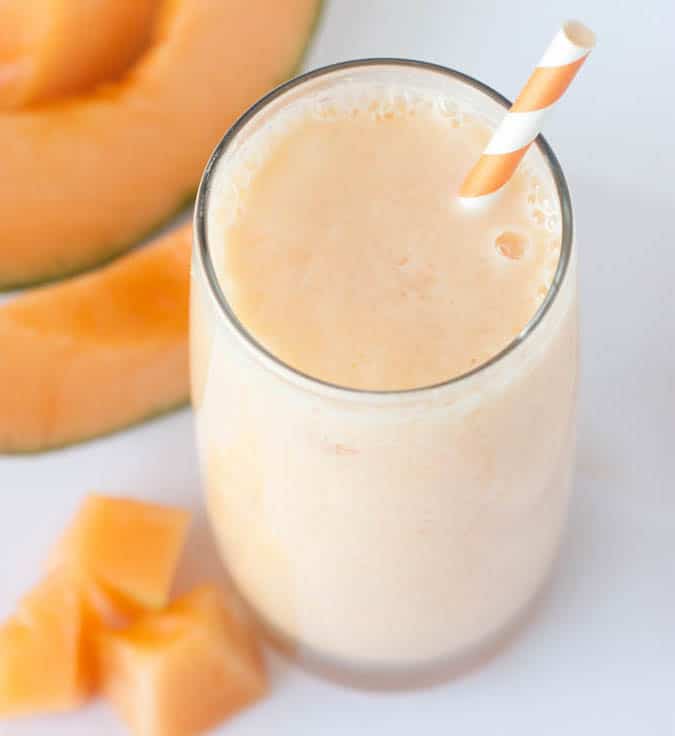 I love these type of smoothies because there's no prep work with chopping up a bunch of fruit. Stay tuned all week for more colorful & fruity concoctions. I'm always looking for more tasty fruit combos, so leave a comment below with your favorite fruity duo!