With Valentine's Day just weeks away, dress up those treat bags, valentine cards, and baked goods with these pink-alicious printable gift tags!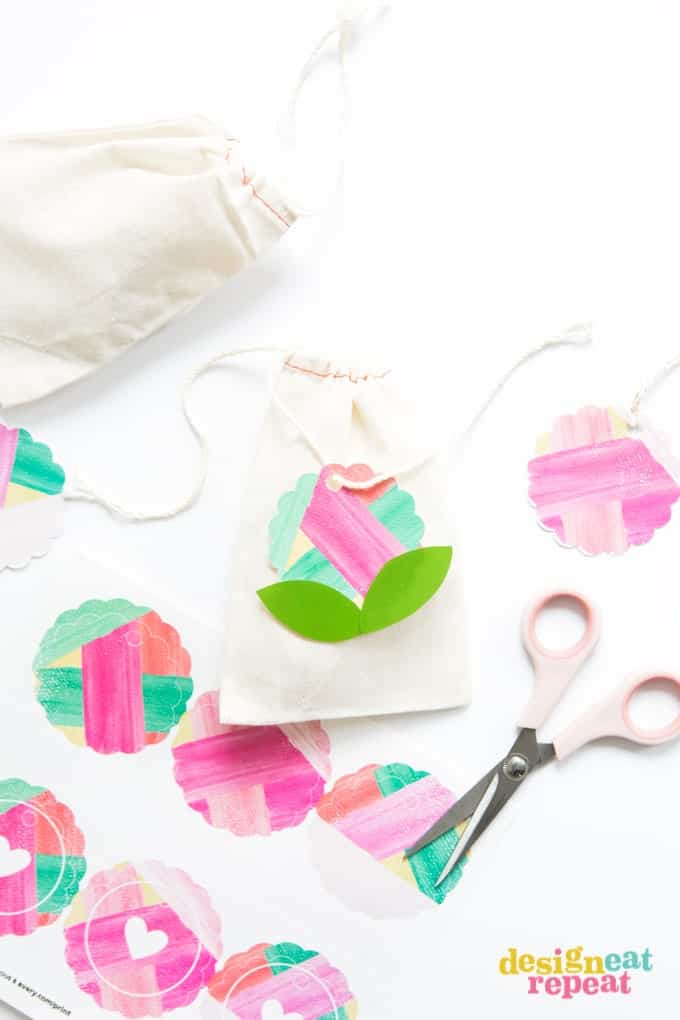 One of my favorite things about Valentine's Day as a kid was being able to write up and pass out cards at school. There was just something so magical about being able to pick out the "perfect" Tweety Bird themed card set at the dollar store, even though there was bound to be 10 other people with the exact same set (#smalltownprobs). Now that I'm old and gray (25 going on 80), I still hold as much importance to Valentine's treats than I did back then, if not more. I mean, having an excuse to make pink-everything is pretty dang great, but also being able to sprinkle heart shaped sprinkles on all baked goods?! Do you guys know how happy that makes me?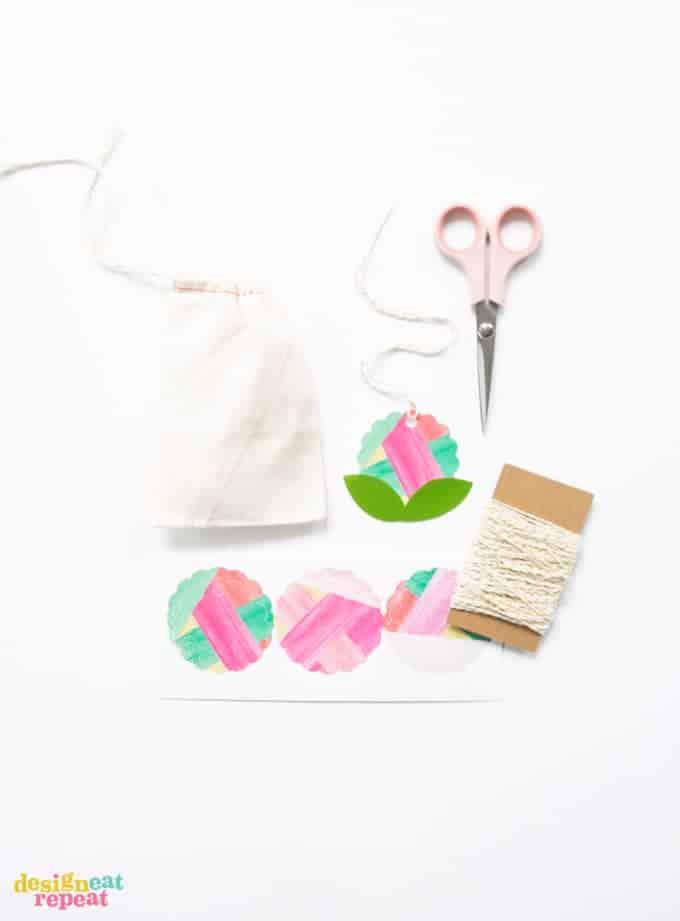 So today, we're packaging treats up the only way I know how this time of year…with pink, girly, flowered printable gift tags! So easy to print off, customize, and attach to those sugary treats. For this project, I used Textured White Scalloped Round Tags from Avery (which make them super easy to "pop" out with the pre-cut scallops!), green paper, and some fun gold twine I #hadtohave from Paper Source. And of course…donuts!
I wanted to keep the phrases on these tags versatile so you could pick & choose what you wanted each of them to say. Or even choose to leave them blank and hand write a name or phrase. So below you will find the link to download the Avery file with donut phrases, as well as a flattened PDF for those who just want the blank tags! Upload the files to Avery Design & Print Online (free to use!) and you can customize the wording, delete the wording all together, or even use the fun font selection to completely change the words on the tags. The software is a great option for those of you without design software or image editing programs, as you can create custom gift tags.
As you can see above, I also played around a bit and added some hearts to a few of the tags using the shape tool. These tags are truly a blank canvas for whatever your creative mind wants to throw on them…cheesy donut phrases or not! Cut out leaves from green cardstock to make them into flowers…or leave them off for simplistic tags. Pre-fill them with names online or use your glorious handwriting to give them that truly handmade feel. So many fun things to do…so little time! 13 days people, 13 days!
To Download & Print Tags:
A. Download & save the Avery Template to your computer.
B. Print and customize the tags through the Avery Design & Print Online software by:
1. Go to the Avery website and click "Open A Saved Project: From Your Computer" on the right side of the screen.
2. Upload the files you just downloaded.
Customize with your names or phrases and then print on Textured White Scalloped Round Tags.
(Tip: Colors may appear neon on online software, but will print normal)
Materials & Supplies:
Avery Textured White Scalloped Round Tags (#80503)
Avery Template (Click here to download the template)
String Twine  //  Green Paper (for leaves, if desired)
(Download the blank tags here)

So tell me…what would you put on these printable gift tags? Donut puns, fun hearts, handwritten names?! I want to know!