With St. Patrick's Day just around the corner, I'm squeezing in one last project before this week is over! Whether you go all out for St. Paddy's day or just settle for a shamrock shake, these origami star boxes can be used throughout the year.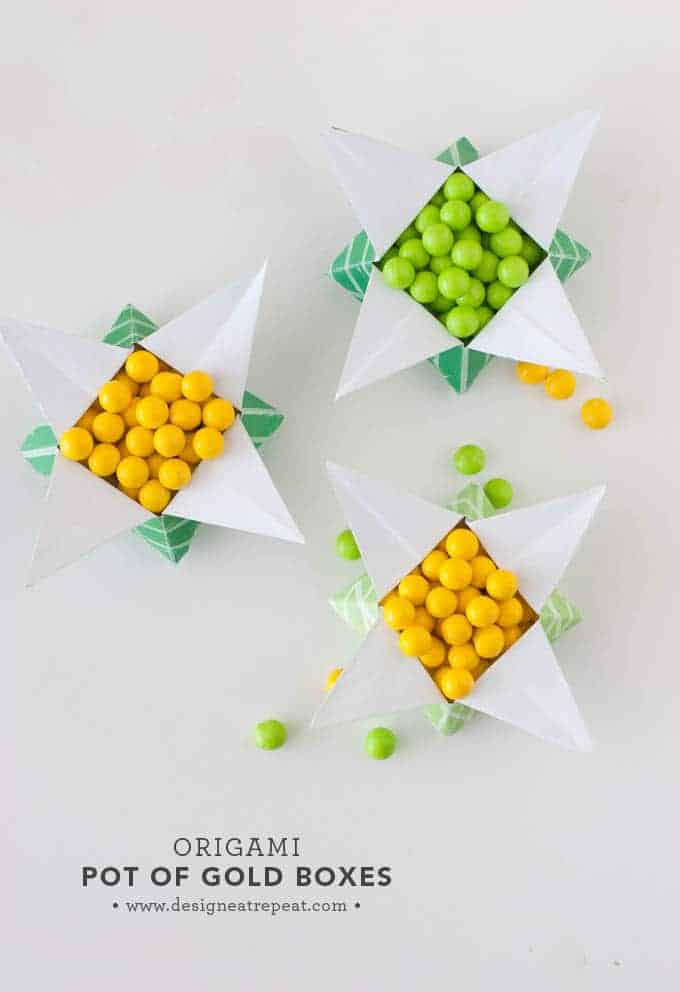 I've mentioned it before, but when I was younger we hosted a Japanese foreign exchange one summer. Not only did he bring hundreds of pieces of origami paper with him, but he also taught me how to make tons of folded goodness. I can still remember sitting at our kitchen table covered in paper and just cranking out paper cranes like no one's business. It was paper bliss.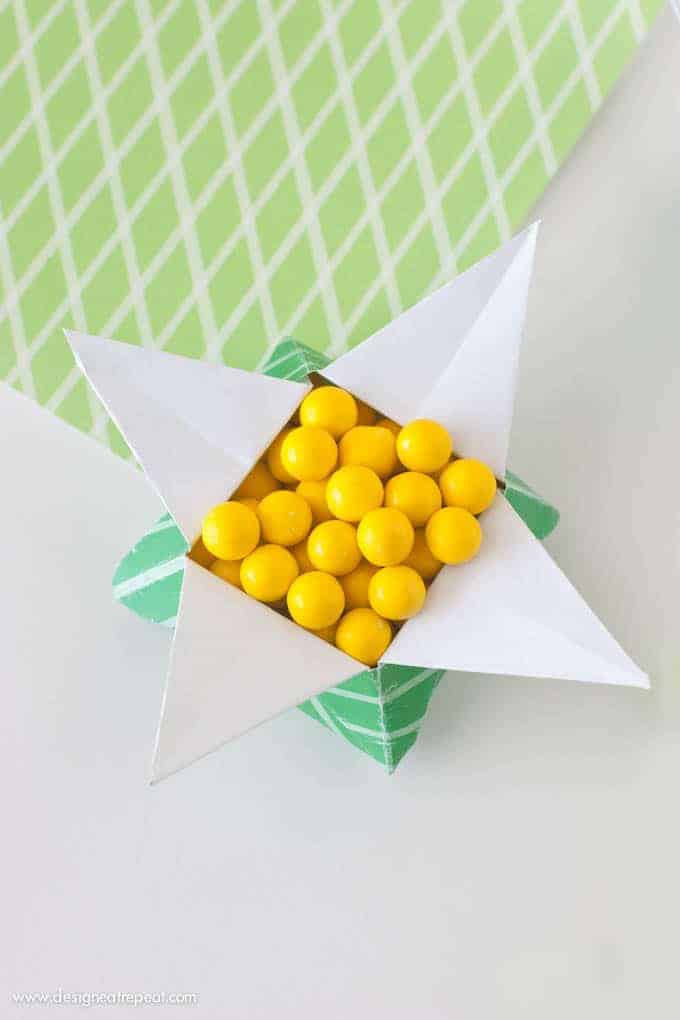 And to this day, I still remember a lot of those folding techniques. They came in handy in college when I took packaging classes, so I guess you can say that all those mindless summer hours folding paper were good for something. Besides, it was probably a healthier activity for my twelve year old self than playing The Sims 24/7. Gosh, those were the days.
Once you learn the simple folding steps, making a origami star box is pretty simple. I thought they would be fun as pot of gold boxes for St. Patrick's Day, so that's what I did. Considering I no longer have hoards of origami paper in my presence, I quickly made up these patterns and printed them off on my home computer (they are available for free download below). You can also buy origami paper at most craft stores if you want to skip the printing step!
Materials/Props:
Green Patterns // Thin Computer Paper
Scissors // Optional: Yellow Sixlets to fill boxes
Folding Video Tutorial
I whipped up a little YouTube video to demonstrate how to fold the Origami Star Boxes. I'm definitely not a videographer, but hopefully this is easier to follow than me typing out the instructions! I did the video in one sweep, so excuse the crumbs and paper tears. I'm still working on my Pixar skills.