It's really no secret that one of my favorite stores on this planet is World Market. Living in a small town up until college, I had never even heard of this piece of heaven until a few years back. Aisles of baking supplies, vintage candy, bohemian-styled home decor, gorgeous stationery designs, and endless gift-wrapping supplies put this design/baking guru in a state of bliss. No joke, I think I spent a good 2-3 hours (and way too much moolah) on my first visit to World Market.
As a lover of gorgeous packaging products & well-designed stationery, I soon found myself wanting to buy every piece of their girly, pastel, and floral gift giving products. And don't even get me started on their baking supplies. Cupcake liners, sprinkles, and the cutest gift boxes known to mankind lurk their shelves. The bright & bold patterns of their home decor has made their way to my "future-apartment" pin-board on Pinterest and you better believe that my first real-world paycheck will most likely be spent here. Student loans can wait. (Kidding, kind of…)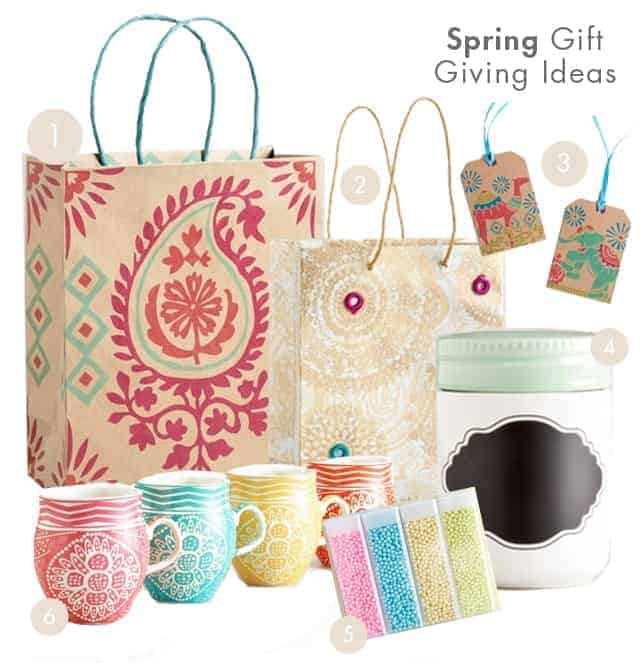 With spring just around the corner, my urge to create spring gift & baking ideas is in full force. My obsession with pastels is also being reignited. Let's be honest, I love pastels all year round but when they fill the store shelves I fall in love all over again. If I had 50 kitchen cabinets, they would all be filled with cute new pastel-colored dishware. It's hard to think about Easter so soon after Valentine's Day, but in my books Easter > V-Day. Simple equation, really. And therefore, I will begin hoarding my World Market Easter gift giving materials early. Starting with a few of my faves above. Keyword, few. The entire store is my fave.
And when you have cute packaging materials, you, of course, need something to fill them with, right? Prepare for cookie overload.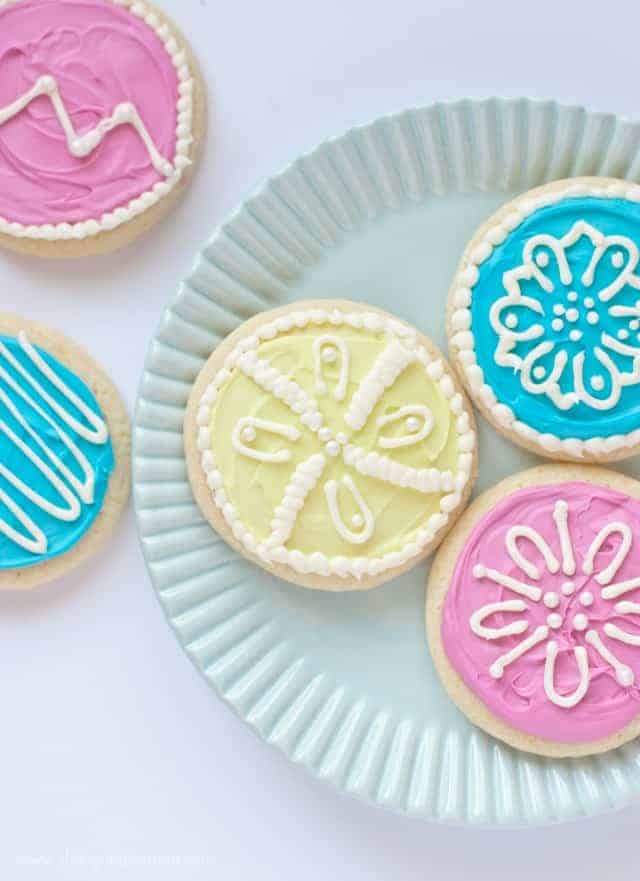 Once again, my love for my go-to sugar cookies recipe comes into play. The thing I love ALMOST more than the taste of sugar cookies is the versatility of them. Same recipe, different occasion.
This time, I decided to get out my piping bags & sprinkles and get to work. Inspired by the patterns of the World Market products, I set off to create floral & "eastery" designs.
After finishing decorating these gems, I wrote up a little gift tag and individually placed them into a clear plastic bag for easy gift-giving.
I can't wait until it gets a wee-bit warmer so I can give away these spring-cookie without looking crazy. Because giving out Easter-lookin' gifts during a snowstorm may look a little bit strange…
(although I'm going to do it anyway…)
I also can't wait until I have an afternoon off to go add to my packaging-hoard at World Market. This girl is going to go cray-to-the-zee.
What are some of your springtime must-haves?
Anyone else go crazy at all these WM pastels hitting the shelves?