Summer is just around the corner and I've been in full packaging design mode lately. The fresh air & open windows may be getting to my head, but I'm thinking that an icecream party is in order one of these days. I'll probably be making several icecream party printables in the coming months, but today, I present you with these little spoon pouches to accompany your upcoming birthday or icecream parties. Are they necessary? No. But who cares, because fun packaging & party favors can transform your tabletop in one hot minute.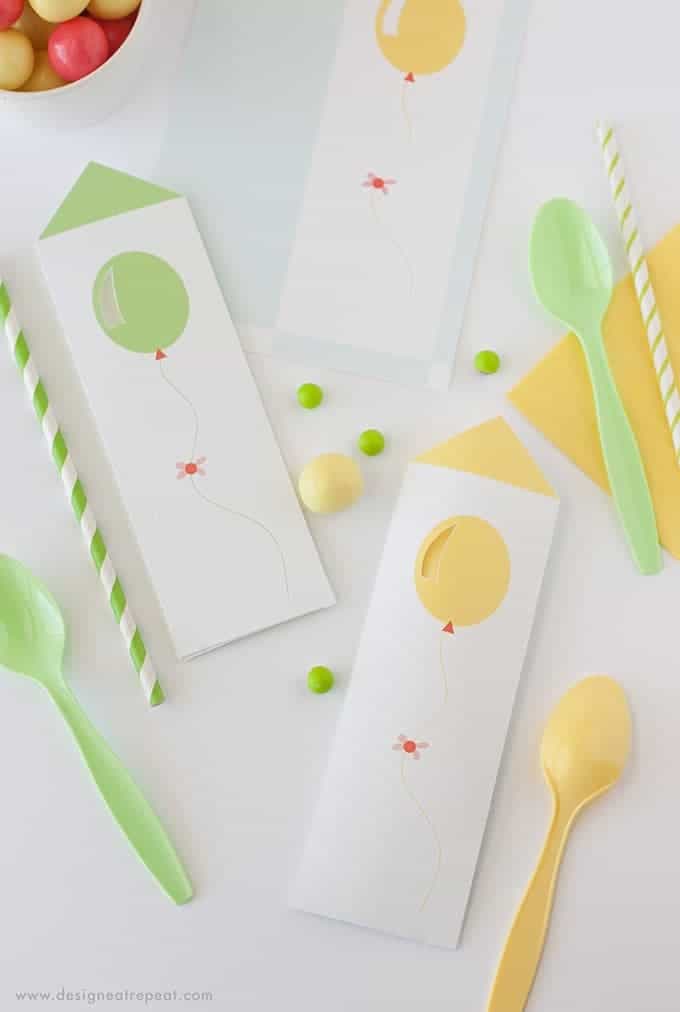 I designed two gender-neutral colors so that you have a variety to choose from. Simply print out the free printable, assemble, and pop in a spoon for an easy accompaniment to a boring place setting.
And if you wanted to be super fun, you could also add a fun paper straw, napkin, and note to each pouch to complete the set. I got a bunch of fun-colored party supplies in the mail about a month ago & am itching to create more party projects!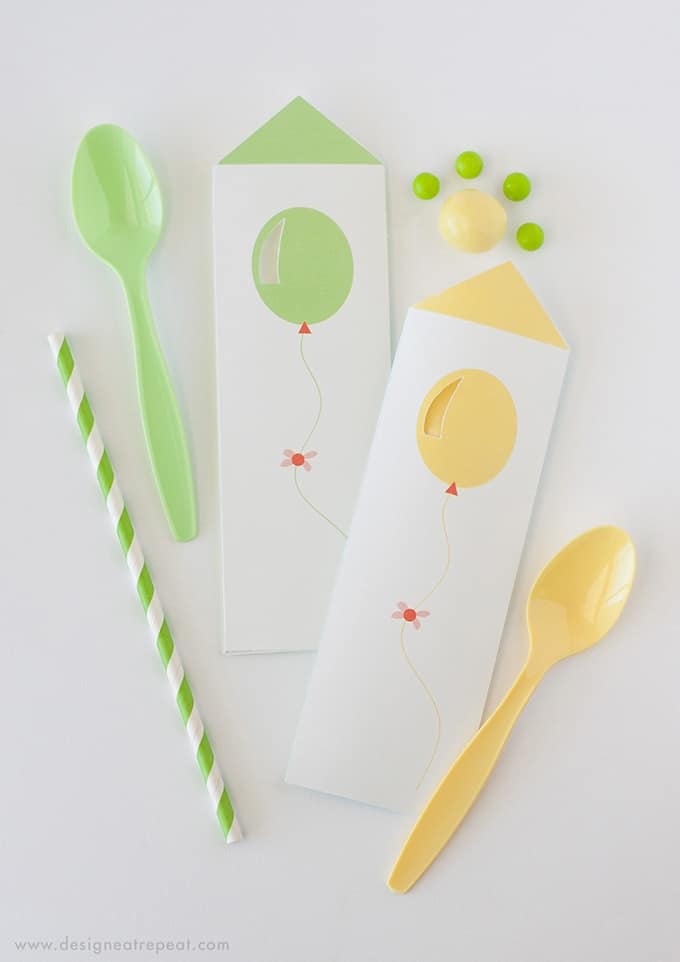 Materials:
Free Birthday Party Printables // Scissors/Exacto Knife
Double Sided Tape  //  Plastic Spoons // Optional Addition: Straws & Napkins
Anyone else just waiting for warmer days to arrive so that ice cream making is an acceptable daily activity? I'll probably regret saying that when my air conditioning bill is through the roof, but for now, I say bring on the heat.