With October half-way through, it's hard to believe Halloween is just around the corner. It's crazy to think that last October I was living in Italy, walking the streets of Prague, and throwing the greatest Halloween party our little white-walled apartment ever did see. A year always sounds so long until you look back and realize that it seems like yesterday, while seeming so far away at the same time. It's funny how time works. Although the Rome-ies (Rome roomies) and I won't be dressing up as the Honey Boo Boo family this year, I'm still getting into the Halloween spirit the best way I know how. Crafting.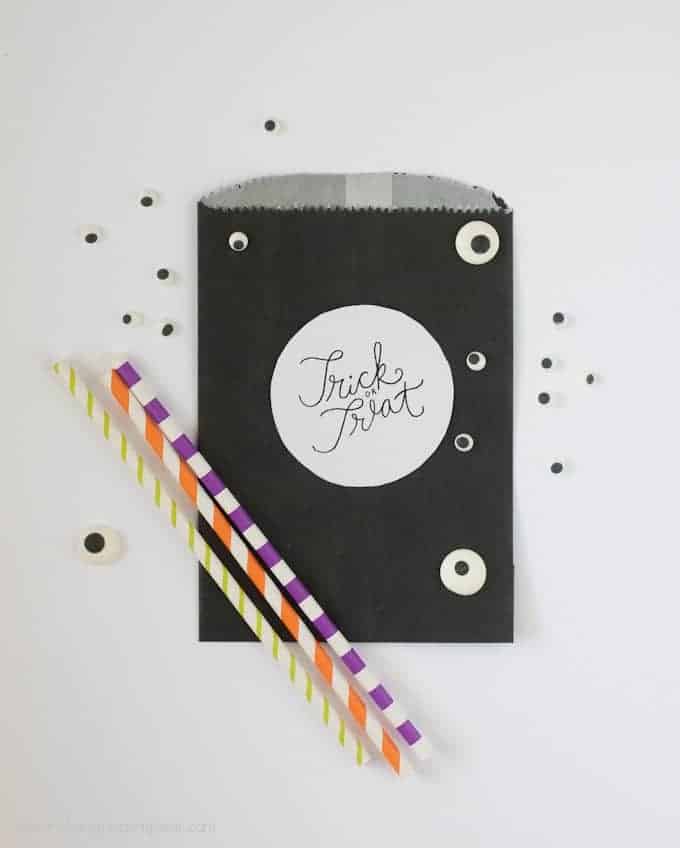 Forget the plastic ziploc bags this year, and package the candy using this simple Halloween treat bag idea. Simply print off this free trick or treat printable, glue it on to a fun paper bag, and fill it with your Halloween goodies.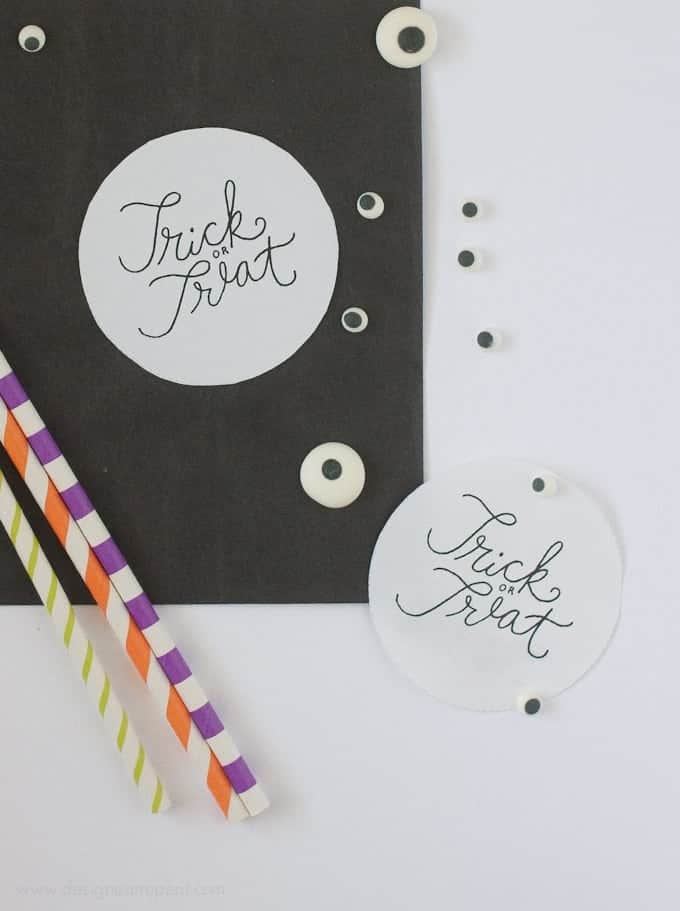 Treat Bag Materials:
Paper Treat Bag // Halloween Trick or Treat Label Printable // Adhesive // Optional: Icing Eyeballs for Decoration
Or if you're looking for another way to use this Halloween label, you can attach it to a paper straw and use it as a cupcake or treat topper.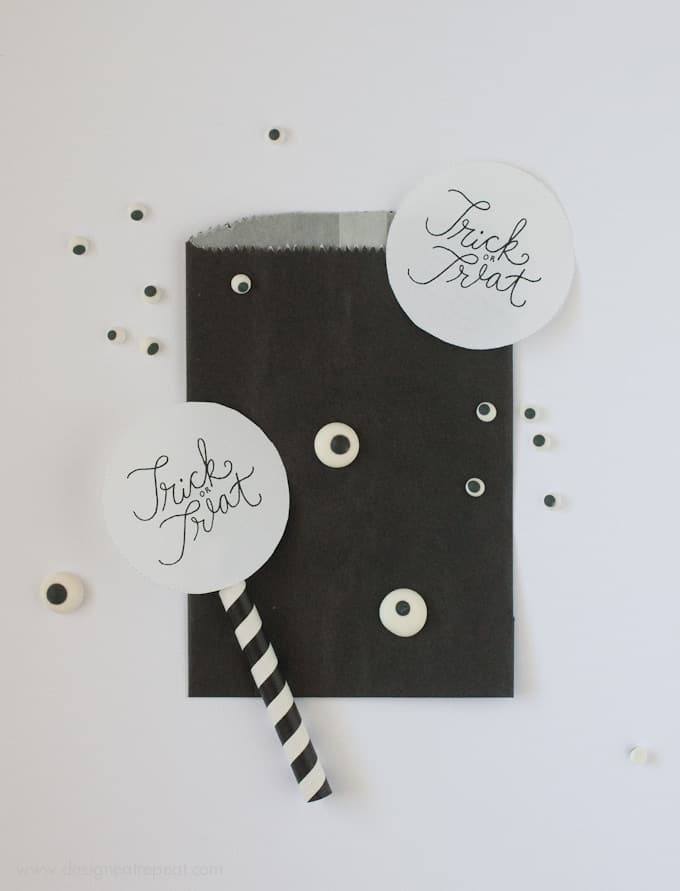 There are a lot of ways you can switch this label up, so feel free to have fun with it and see what creative ways you can use it.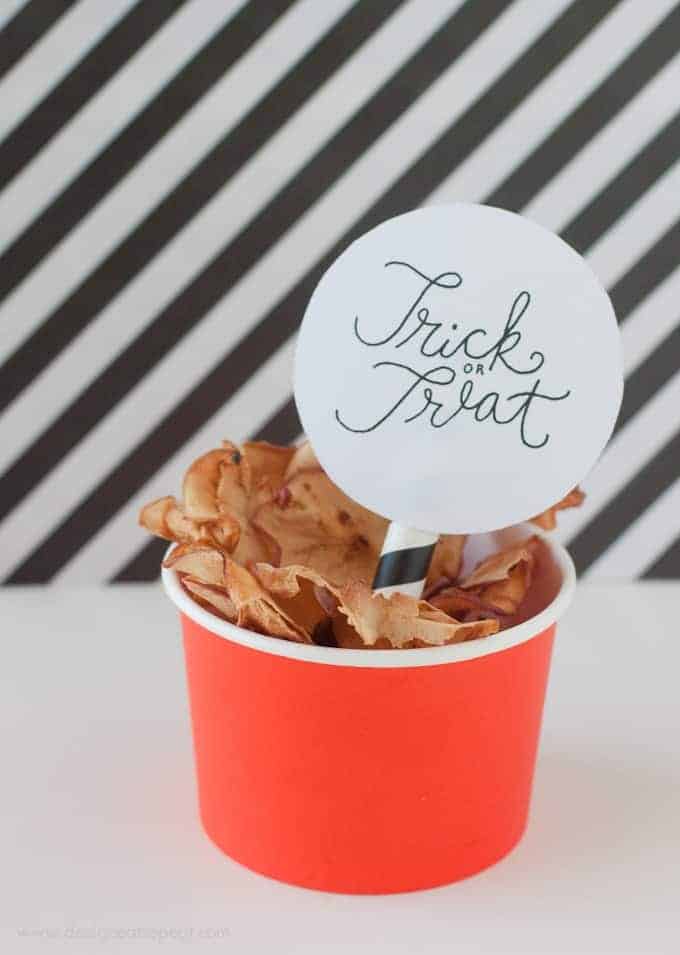 Cupcake or Treat Topper Materials:
Halloween Trick or Treat Label Printable // Paper Straw // Adhesive
What is your favorite Halloween candy to give out/receive?