BEWARE my friends, because we've got some soda thieves in the house today! One minute you're thinking you are about to enjoy a cold glass of soda and the next thing you know you have a phantom visitor swooping in and guzzling up your very drink. Unbelievable. These printable ghost straw toppers are a fun craft for kids and can help give your Halloween party an extra dash of boo-licous cuteness!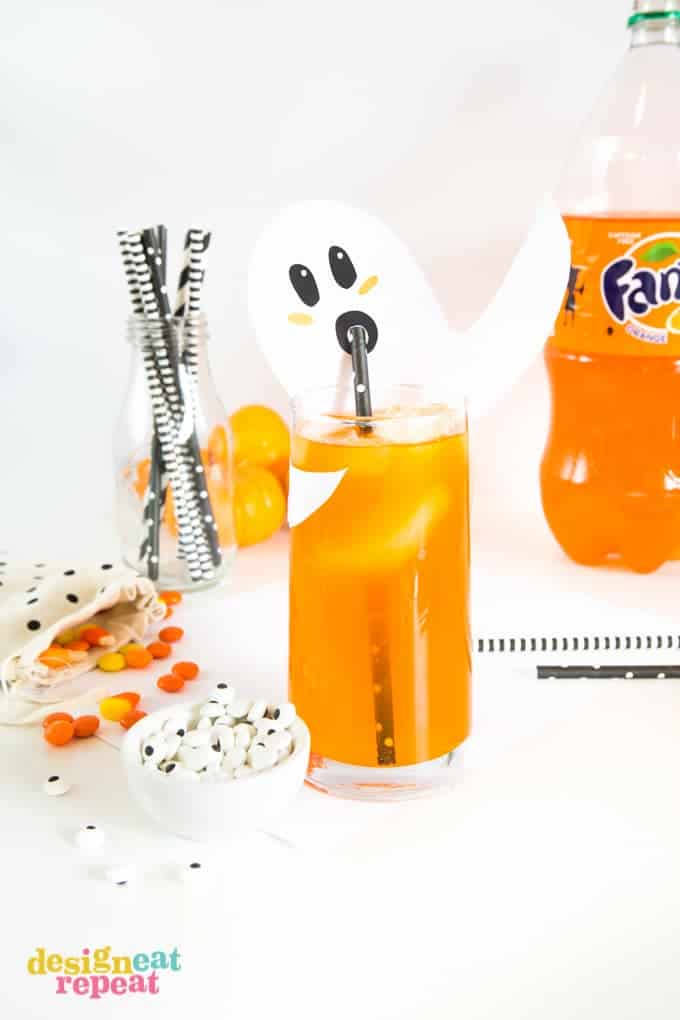 Does anyone remember the Nickelodeon show Kenan & Kel from the 90's? The show about two fast food workers who were OBSESSED with orange soda? Ya do, ya do, ya dooooo? Well good, because today's project is inspired by that super ridiculous show that was somehow a must-watch after school. Jimmy Fallon's recent sketch reminded me of those good times, and it would be a shame not to pay tribute to such greatness.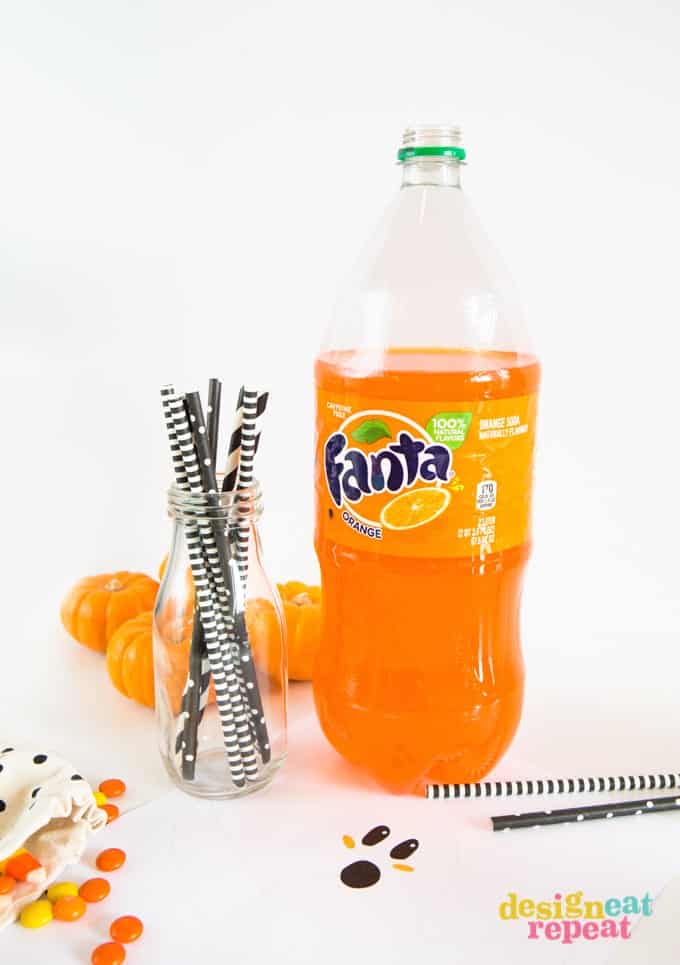 As some of you may know, I recently moved to Utah and exploring all the new shops & restaurants that we don't have in the Midwest has been an adventure in and of itself. Besides all the new taco joints, one of the places I was eager to check out was CVS. Yeah you know, the drug store that gets a bunch of hype from bloggers (btw, have you guys seen this adorable CVS birthday party?!). Anyways, I had never been to one so I swung by this weekend to see what kind of goodies I could find/hoard for Halloween projects. I had to resist buying everything from the Halloween party aisle, but I did manage to pick up a few deals like these 2-liters of Fanta Orange Soda that were tagged as 2/$3.50 but rung up for $0.99/each. Woot woot, I'm always down for a good steal!
And in case you didn't know, ghosts lovvveeee orange soda. These little guys were slurping it right up. It's amazing the nerve these uninvited guests had to be STEALING OUR SODA.
So if you're looking for an easy Halloween drink idea that you can whip up after work this week, here's what you'll need to do to get the job done! After printing out as many ghost printables as you want, cut them out, punch (or cut) a hole in the middle of the mouth, and then use double sided tape to attach them to your favorite cups or glasses. (To attach them like I did here, simply apply adhesive on the tip of the ghosts' left hand and then again on the stomach.) Pop in a cute straw and your little (real human) ghosts will be slurping it up in no time! * Tip: You'll want to attach these to the cup before filling with soda or else the adhesive may have trouble sticking from the condensation.
Please note that these files are for personal use only and redistribution or reselling for commercial use is strictly prohibited. If you would like to spread the word about these tags, you are free to do so but must link directly back to this post for download (please do not link directly to the printable download file). Thank you for your cooperation!
Check out my Halloween Craft Library for more ideas or visit my friends over at Thriving Home for 31+ Halloween Crafts for Preschoolers!
Are you throwing a Halloween bash this year? If so, let us know your party plans in the comments below!