Woah, woah, woah. Hold up. Can someone please explain to me how it is already July 10th? And that the 4th of July was already a week ago? I feel like I'm always saying how fast this year is going, but seriously HOW FAST IS THIS YEAR GOING?! (All caps needed.) I have yet to go to the pool, haven't even bought sweet corn yet, and I've only been to the Farmer's Market once. I've been so busy working with some amazing branding, blog design, and styling clients lately that time has just been getting away on me! I've already got my calendar turned to September and that alone just seems straight-up crazy. I've still got a long (long, long) way to go on my summer tan and unless someone finds a way that I can tan while working inside on my computer, I'm not sure how much success I'm going to have in the vitamin D department.
So while I'm probably going to be inside most of the summer (let's be honest here), I'm still making it my goal to hang out by the pool at least a few times before it turns cold. And with the crazy storms we've had lately, I'm thinking my sunny days are going to be limited this summer. But for all of you who do throw extravagant pool parties with beach balls and kids floating around, I've created a little beach ball party favor to brighten up your party. Take a look.
After downloading the template, simply cut it out, fill it with a bag of candy (or whatever you like), and tape shut. You'll have a 3-d party favor that may not be water resistant, but is sure to send your guests home with a colorful taste of summer.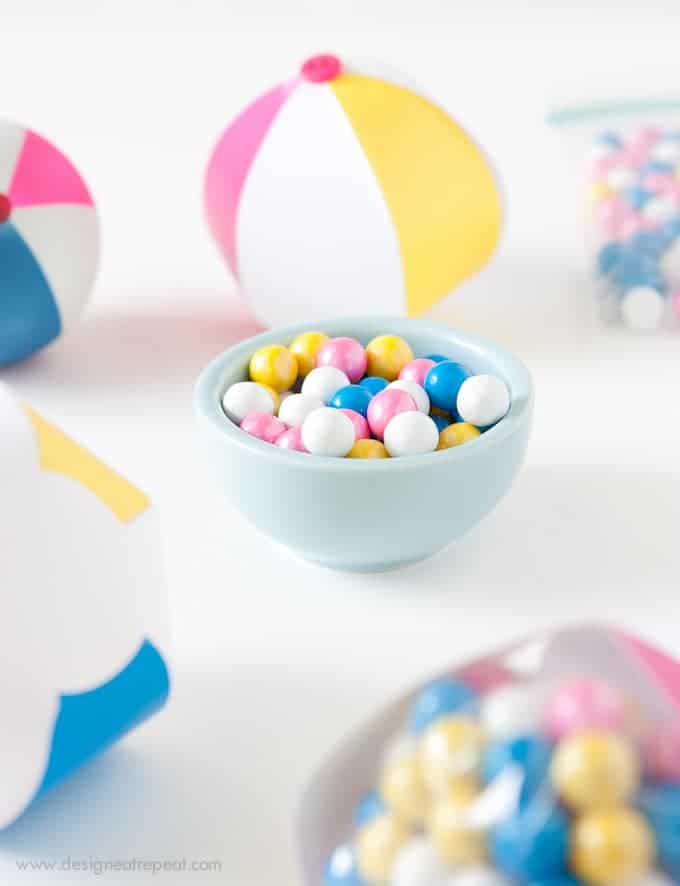 And if you're feeling extra ambitious, you can even write each guest's name on the bottom of each one (where the white circle is).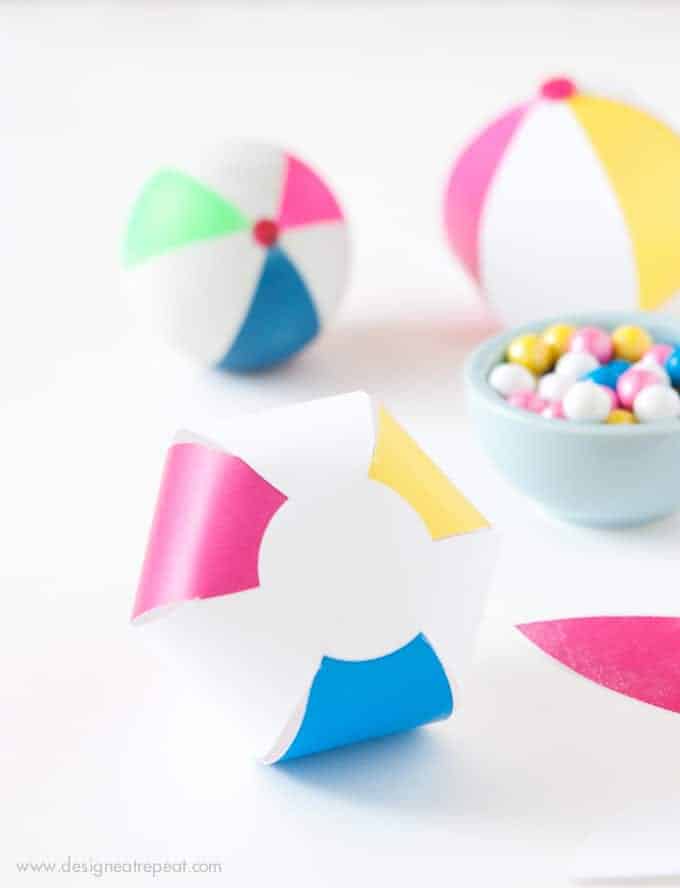 So what you do you say? Who's ready to jump in, get some sun, and add a little pizzaz to your summer party? As for me, I'll probably still be over here looking as pale a Twilight character – let's be honest.