If you've followed along the past few months, then it's no surprise that I'm mildy obsessed with styling macarons. They are gorgeous, so photogenic, and when it comes to edible props, I'm all game. Lette knows their stuff when it comes to macaron-making and if I lived in California, I'd make living by their bake shop a top priority when apartment hunting. (You think I'm kidding.)
I had way too much fun styling macarons back in January that it was about time it happened again. But this time things are looking a little more green. Considering the salted caramel & the Caribbean chocolate are my top two favorites, I thought it would be fun to work them into a St. Patrick's Day printable. Plus, I just got some new colorful plates, forks, and napkins in the mail and they were just itching to be taken out of the box.
Whether you're throwing a little St. Patrick's day bash or just adding a little green to your dinner, this pot of gold placemat can serve a few uses. While it would work great for a party presentation, you can also just print it off and have the kids draw their own pieces of gold on top (or even use gold glitter!).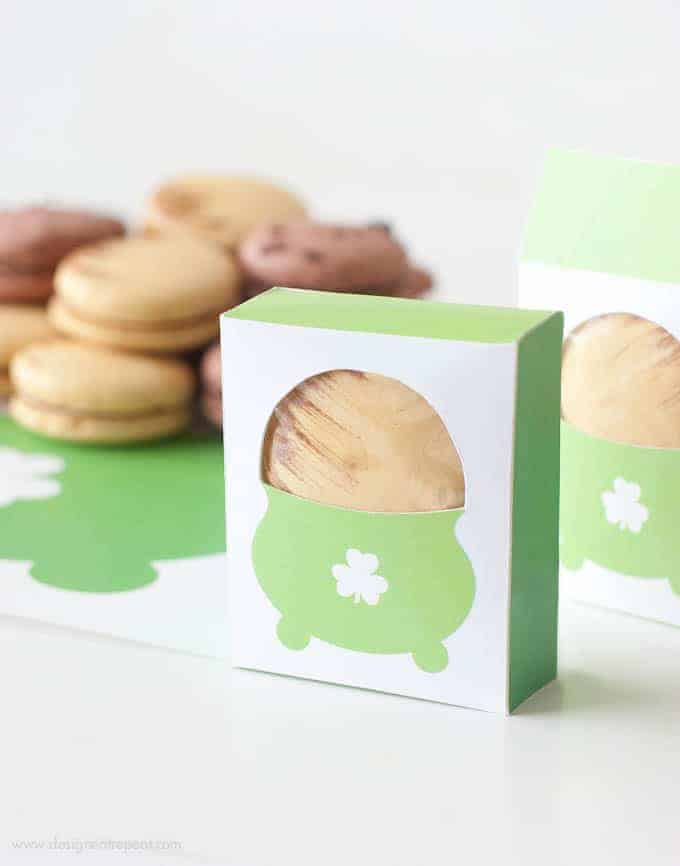 I also made these little printable boxes as a way to gift individual macarons, but you are going to have to stop by tomorrow for those! So much macaron-fun, I just couldn't stop at one project.