We're going to keep today's post short & sweet because it's 8 o'clock and I still have a to-do list to tackle (story of my life). If you're looking for an easy St. Patrick's Day treat idea, you've come to the right place. You can download the free printable box template below, fill it up with some delectable treats, and gift to one lucky little friend.
I told you a few posts ago that I was obsessed with Sixlets, and I wasn't kidding. I'll probably use them as props for the next 3 months, so you can take this as your warning.

I designed these boxes to fit macarons, Sixlets, or both! If you're using macarons, just fill the bottom half of the box with candy (Sixlets or m&m's) so that the macaron has a base to sit on. It helps the macaron stay in place, plus it serves as a double treat for the recipient!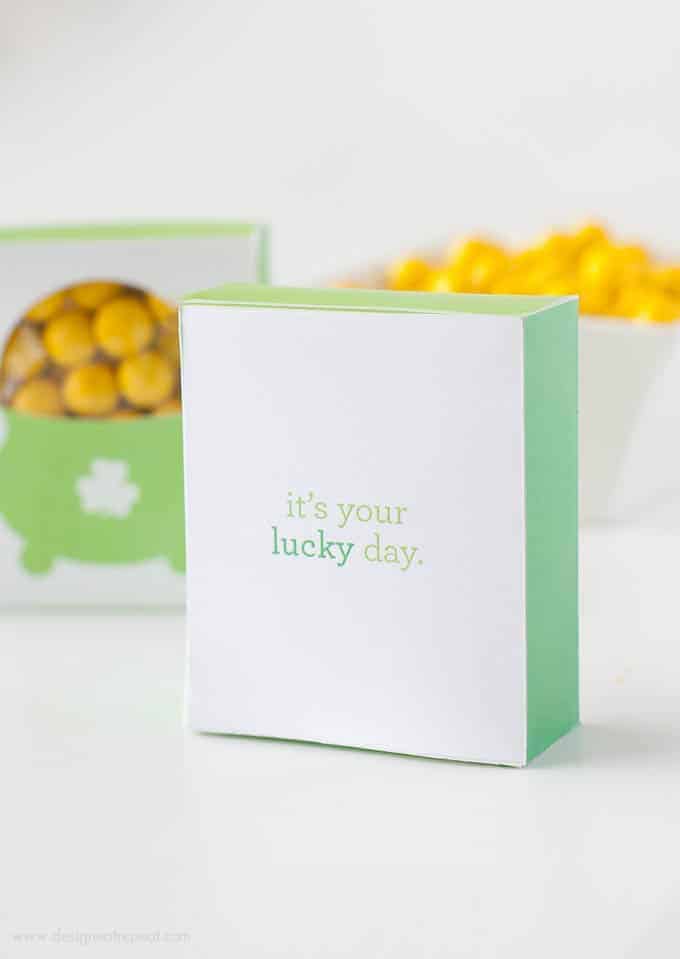 Materials/Props:
Printable Pot of Gold Box // Macarons or Cookies
Yellow Sixlets // Green Napkins
I have a few more green-themed projects coming up within the next few days, so stay tuned! Maybe if I craft enough green things, winter will disappear. Here's to hoping.