When I first started working from home, I had grandiose plans to make cute little lunches, sip on some lemonade, and casually work on my design projects. But it didn't take me long to get swept into my inbox and deadlines – only to realize it was four o'clock and I still hadn't had lunch. As much as I love to bake, I'm not really a big cook. I don't know why, but cooking just seems like so much prep work and cooking time – only for it to last for one meal. I'm also notorious for buying a bunch of fresh veggies with plans to make some kind of fancy salad, only to find them wilted and rotten within a few days. My problem is that I buy groceries with no set plans on what I'm going to make. And before I know it, my week has gotten crazy with projects and everything I planned to make has gone bad in the fridge. If I had to rate my current meal planning on a scale of 1-10, I would rate myself a -482.
So in between peanut butter sandwiches and scrambled eggs, I challenged myself to try adding 2 weeks of meal planning to my non-existant meal planning life. Starting with Sauteed Garlic Spinach for lunch today! And this is where technology swoops in with my new favorite cooking app obsession that I pretty much tell everyone I know about. When I first heard about Cooking Planit, I wasn't sure what to expect. I had done a recipe app project in college, so I have researched my fair share of apps in this spectrum. Most are basically an online database of a bunch of fancy recipes and pretty pictures. But Cooking Planit is a little different because it is interactive. It not only gives allows you to choose and plan your meals, but it also gives you a grocery list and walks you through each step of the cooking process. And my favorite part? You can talk to it and tell it to go to the next step so you don't have to get your slimy, raw chicken covered hands all over your phone/iPad. Talk about 21st century technology right here.
It shows you a grocery list checklist, but also includes pictures of each ingredient so you know what to look for. Anything that makes me feel like I'm looking at a preschool picture book is good with me. In fact, that's one of my favorite things about the app – it doesn't assume you know what you are doing. It gives you accessible, step-by step cooking instructions that don't overwhelm the unseasoned cook.
In addition to the grocery list on the app, I also created a printable grocery list so you don't have to be that person staring at your phone while grocery shopping. Every time I put my grocery list on my phone, I feel like the person who can't spend 20 minutes grocery shopping without looking a a screen. Which is exactly what I looked like yesterday, while trying to avoid running into everyone around me.
Or if you want to make it even easier on yourself, Cooking Planit allows you to download your grocery list via the web version so you don't have to rewrite it!
For the next two weeks, I'll be doing the Cooking Planit and Colavita Eat Fresh Challenge (and probably playing with my food, if that tree is any indication of what's to come). I did a little test run last night with Easy Oven-Roasted Drumsticks and Parmesan Potato Wedges and was embarrassed with how little time it took (and how much better it was than peanut butter sandwiches). I had things prepped and in the oven in 10 minutes and went back to finishing a client's project. So my excuse of thinking cooking fresh foods takes too much time out of my work is pretty much the most ridiculous thing ever. Here's a rundown of what I plan to make next week!
 Monday: Roasted Red Pepper Basil Alfredo
Tuesday: Honey-Lime Glazed Chicken
Wednesday: Red Skin, Corn and Poblano Hash
Thursday: Easy Beef Tacos
Friday: Whole Wheat Spaghetti with Lemon, Parmesan and Sprout Leaves
And lastly, stay tuned to hear how this challenge pans out for me! I'll stop back in next Friday with an update on my cooking adventures and a report on how many times I set off my fire alarms. Had a close call last night, so I'll need all the luck I can get.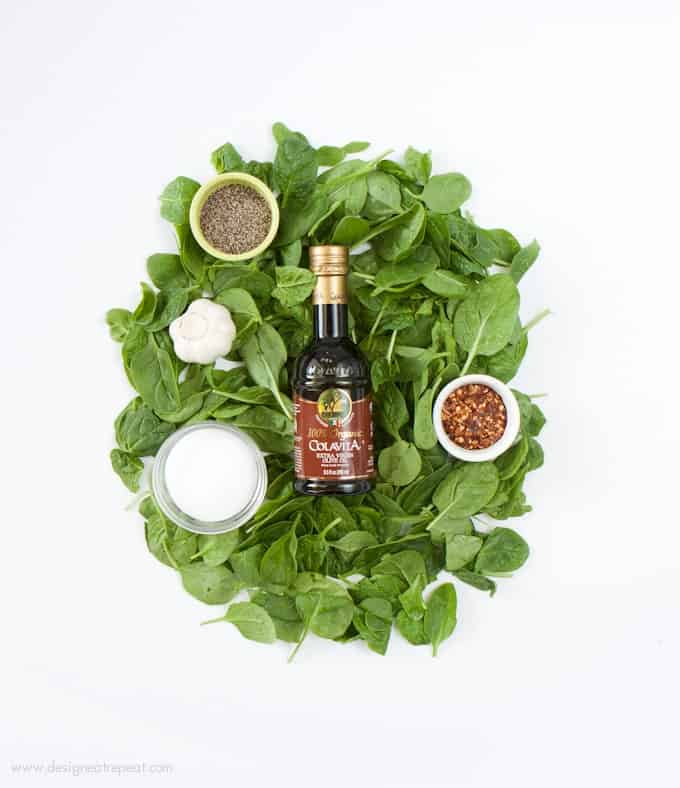 This post was sponsored by Cooking Planit, but all opinions are that of my own. Thank you to my sponsors who allow me to continue producing free printables and recipes!