One of my favorite (and pretty much only) things I like about winter is a big pot of homemade soup. There's nothing better after a trek through the winter weather than coming home to a steaming crockpot of potato soup or chili. So when summer rolls around and the crockpot goes into hibernation, something else tends to find its way into the soup bowl. And that my friends, is homemade ice cream. Or should I say, cream of ice. Also known as, summer soup.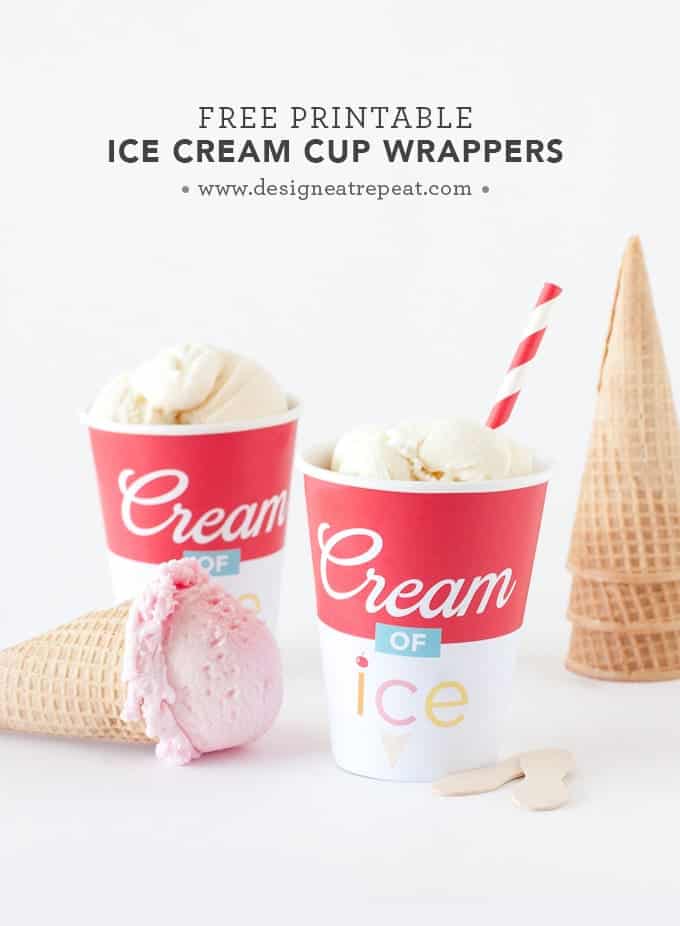 This idea came to me last week as I was knee-deep in some intense ice cream churning. I had just gotten these adorable paddle spoons in the mail and was determined to find an excuse to use them. A few hours later, a new invention of summer soup was born.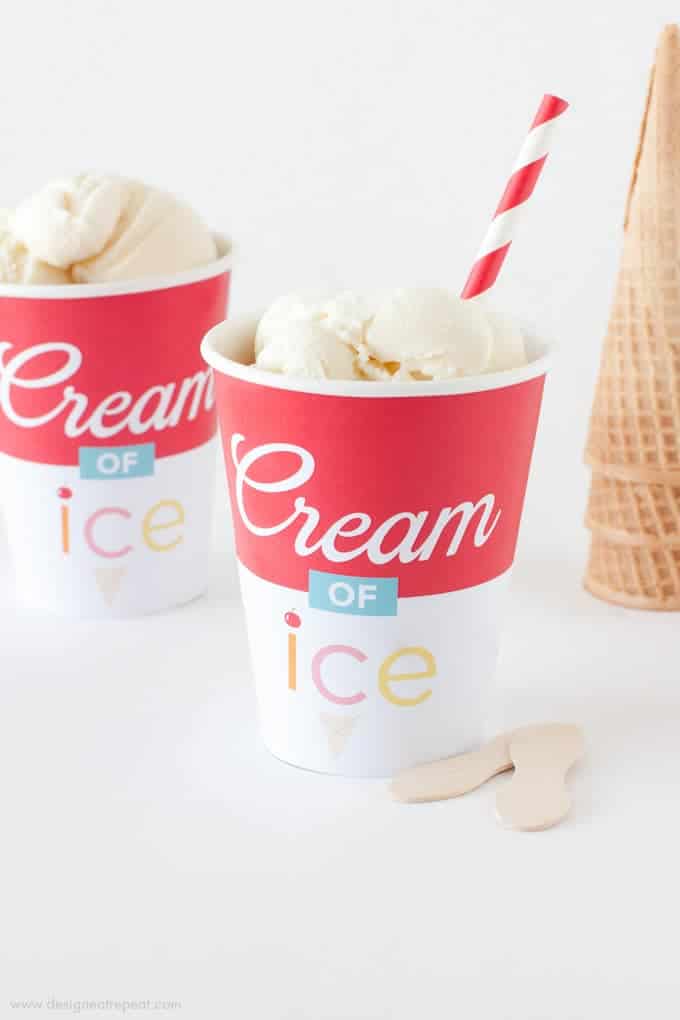 I designed these icecream printable wrappers to fit these 9oz paper cups. After attaching the labels to the cups, fill them with icecream, milkshakes, sorbet, or smoothies for a cool summer treat! I filled these with homemade vanilla icecream, but I'm thinking milkshakes are in order soon.
Are you guys sick of ice cream printables yet? I sure hope not, because more are on their way! So tell me, what flavor of ice cream would you put in these cups?
Looking for more free ice cream printables to add to your summer parties? Check out the archives where you'll find Icecream Party Favors, Ice Cream Cone Wrappers, and the recipe for Cake Batter Gelato!