If I remember anything about childhood trick or treating, it is that the only thing worse than seeing a house with its lights off was walking up to the front door only to have that "sleeping" scarecrow come alive and scare the bejebbus out of you. While I love scaring people, I absolutely hate being scared me (yes, I deserve it) so if it was up to me, I'd change the phrase from "Trick or Treat" to just "Treat or Treat." Because not once as a kid did I say "Trick or Treat" and have a trick thrown in my bag.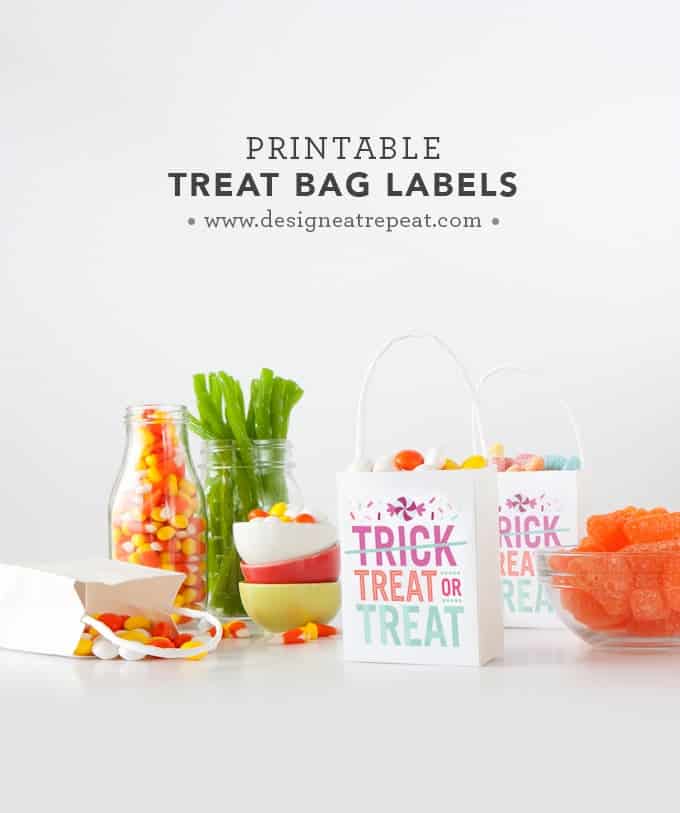 So since Trick or Treat is a question that results in the same outcome (treats) I decided to make a Halloween treat bag label to solve this dilemna. Forget the tricks, all most people want are the treats.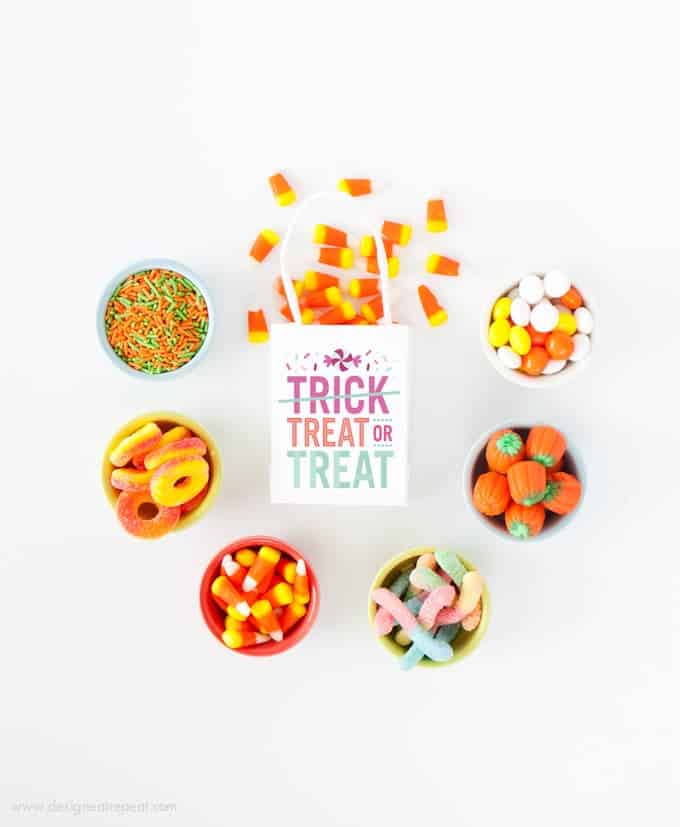 You can attach this printable label to the front of a treat bag (as seen here), attach to a plain ziploc bag, or even just staple to the end of a candy bar. The printable sheet includes 4 labels, but you can print as many as you need.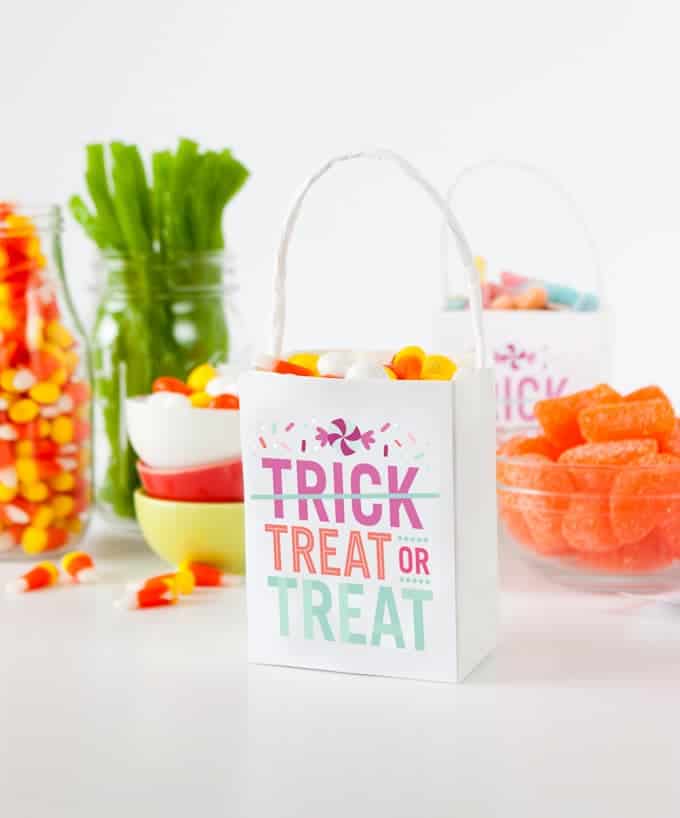 You can fill it with loose candy for a Halloween party, or fill it with sealed & packaged treats if you want to use it for trick-or-treaters.
Materials:
Halloween Treat Bags Label // Scissors or Exacto Knife
Tape  //  Paper Bags (The ones shown here are 3″inches tall & are from Michaels Craft Store)

So the curious question of the day is: Did you ever get turned down candy in exchange for a trick? I'd love to hear your funniest trick-or-treating stories or scares!